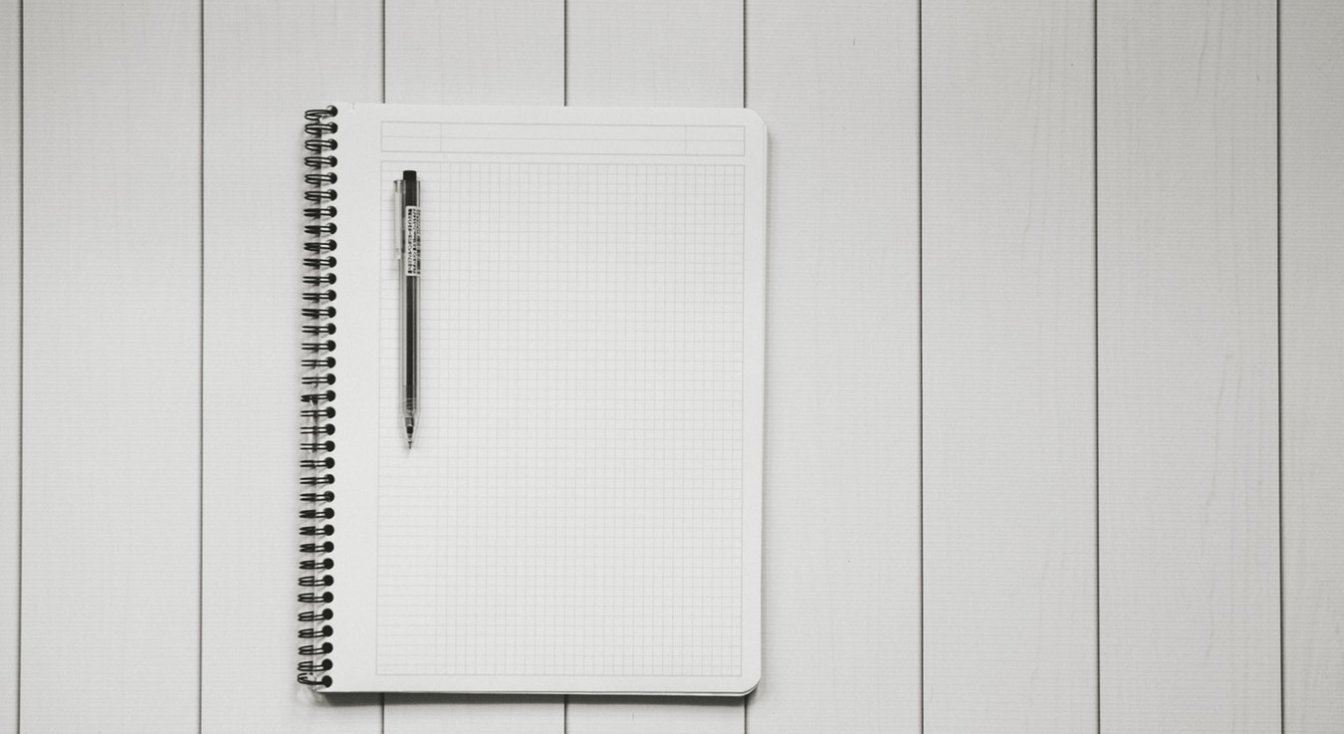 10 Best One Pager Examples (Upd: 2021)
What is a one-pager website?
Quite simply, it is a website that consists of only one web page and includes all the information necessary for a visitor to perform the required action. It can also be called a 'single-page website' or a 'one-pager'.
This type of website is becoming more and more popular each year as a quick-to-create and cheap format, as well as a more effective way to offer products and services on the online market.
By the way, Weblium is the FREE AI website builder where you can create your one-pager in 45 minutes!
When to use a one-pager?
One-page websites usually focus on one product or service, a group thereof, or one target audience.
The company offers a wide variety of products – it can create a one-page website for each category (e.g., different one-pagers for legal services and accounting support).
The company has different target audiences it can create a website for each audience (e.g., wedding services, events for children, and corporate events).
The company offers a limited amount of products or works with similar target audiences one single-page website can be enough.
Let's see why one-pagers are so popular and who benefits most from creating this kind of a website.
5 Advantages of single page websites
Single-page websites have won over companies and independent entrepreneurs with their simplicity and straightforwardness.
1. Focus on one category of products or services.
2. Make a quicker decision.
3. Intuitive page designs and easy navigation.
4. Faster to code.
5. Quality inbound links
One Pager Examples
Wistia – one-pager website example
Website: https://wistia.com/
Wistia's landing page is straight to the point. It has a short description of the service, a sign-up form, and a call-to-action button: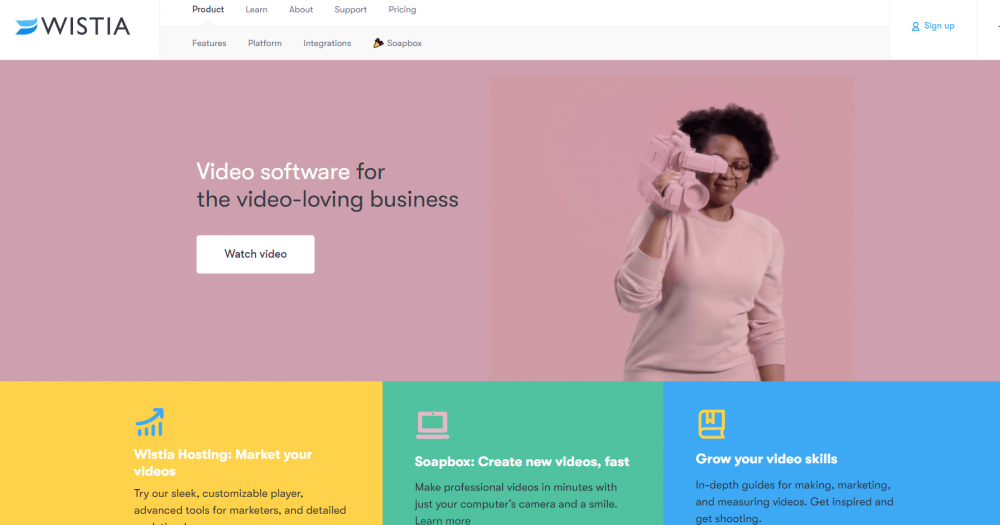 Khan Academy one pager
Website: https://www.khanacademy.org/
Khan Academy landing page caters to three different audiences that are all interested in one thing — education: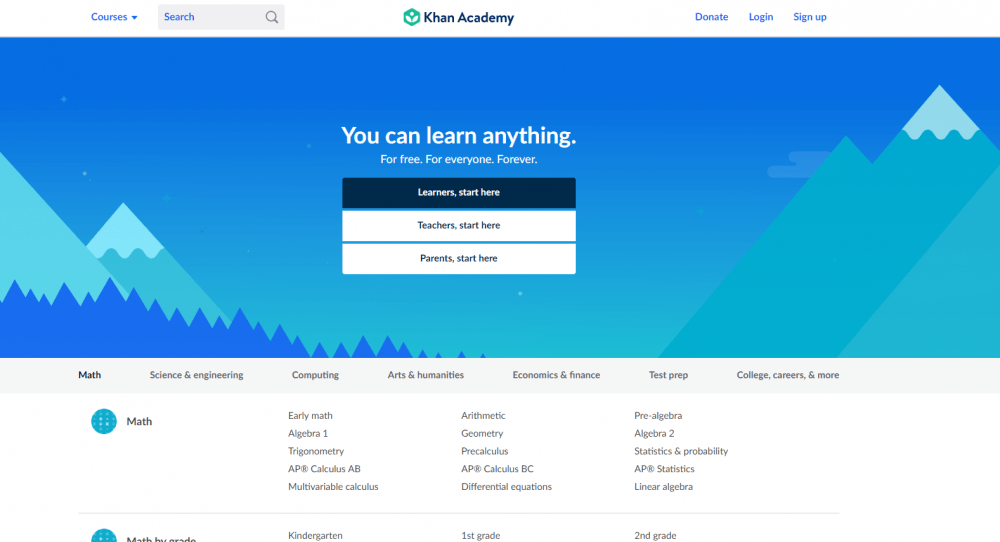 Dan Caravan the Artchemist – great example of the one-page website
Website: https://dan-caravan.weblium.site/home-1
Dan Caravan the Alchemist is a good example of an artist's business card, where their style is reflected in the website design: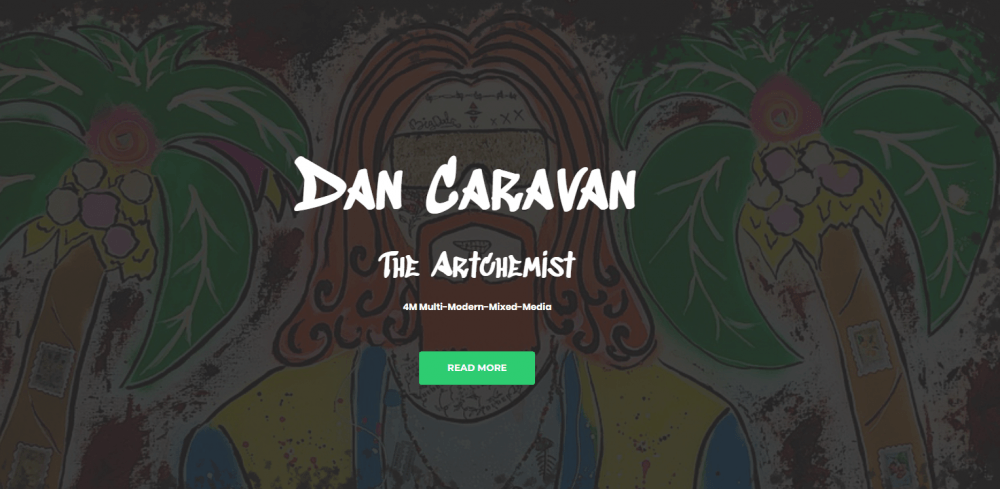 Beautifully Weird Words
Website: http://beautifully-weird-words.com/me/
This is an interesting portfolio website of a freelance blogger: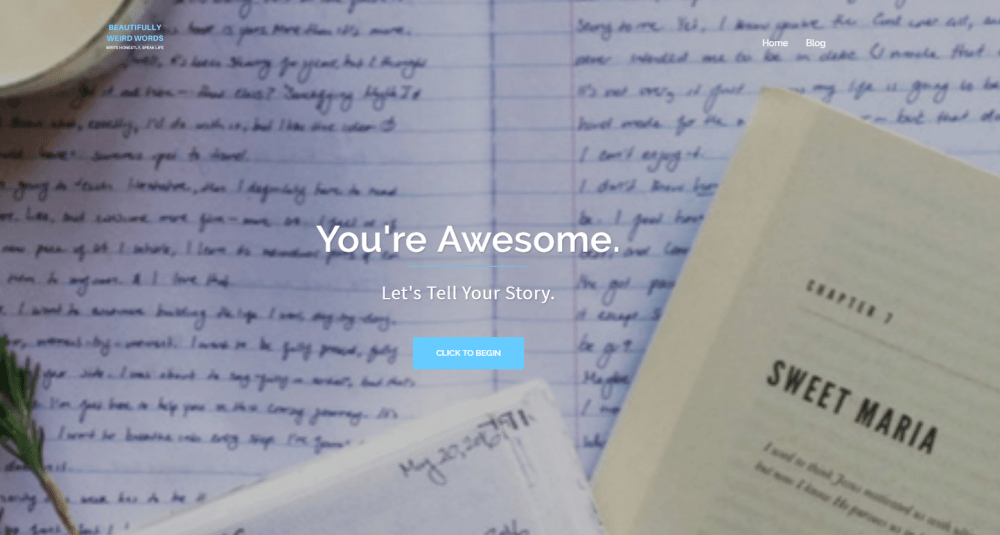 Cafe Frida
Website: http://cafefrida.ca/
One-pager is a good decision for a cafe website. It is capable to show all the essential information, and it looks pretty simple at the same time.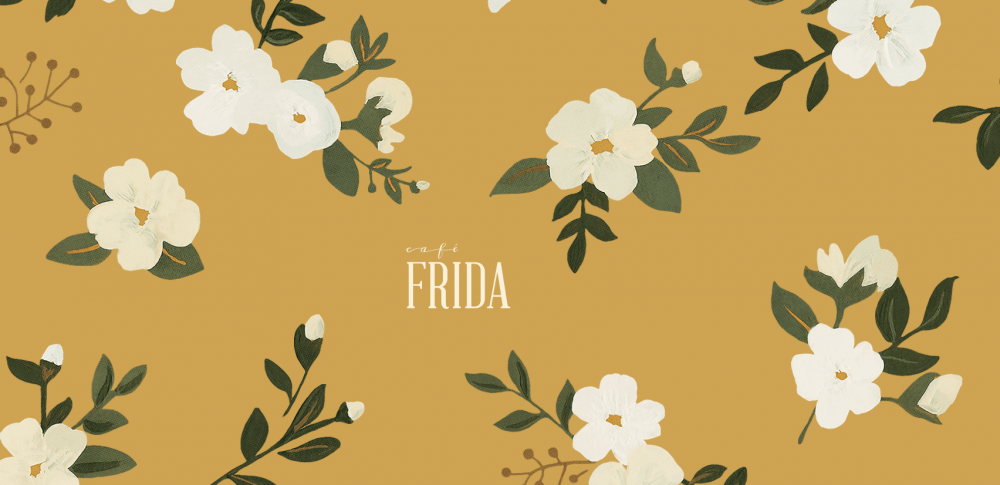 We ain't plastic
Website: http://weaintplastic.com/
This meaningful business card is accomplished as one page. Do you like the idea to write a shortlist of your achievements to claim your professionalism?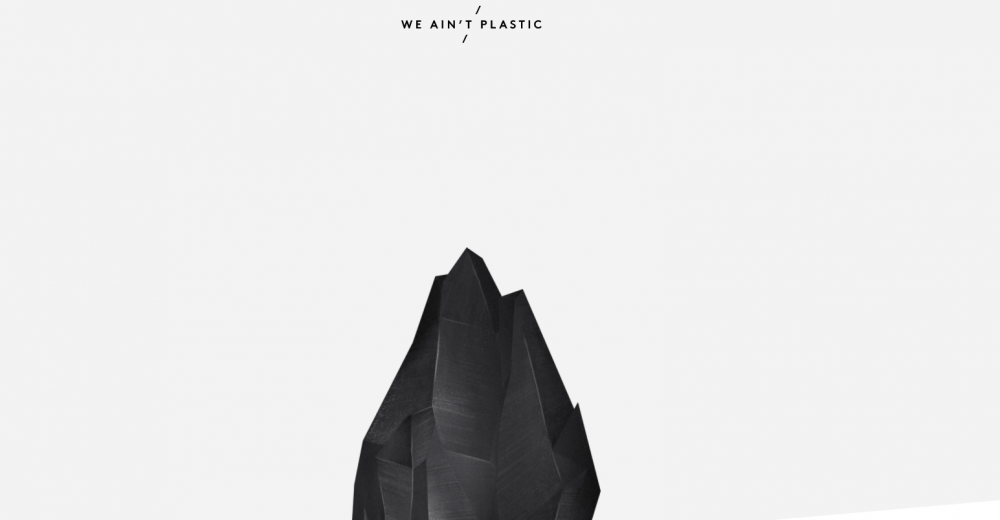 ARC
Website: http://thisisarc.com/
Smooth and holistic HR company website. The blocks with information flow into one another. The plain interaction between the company and clients seems more than possible.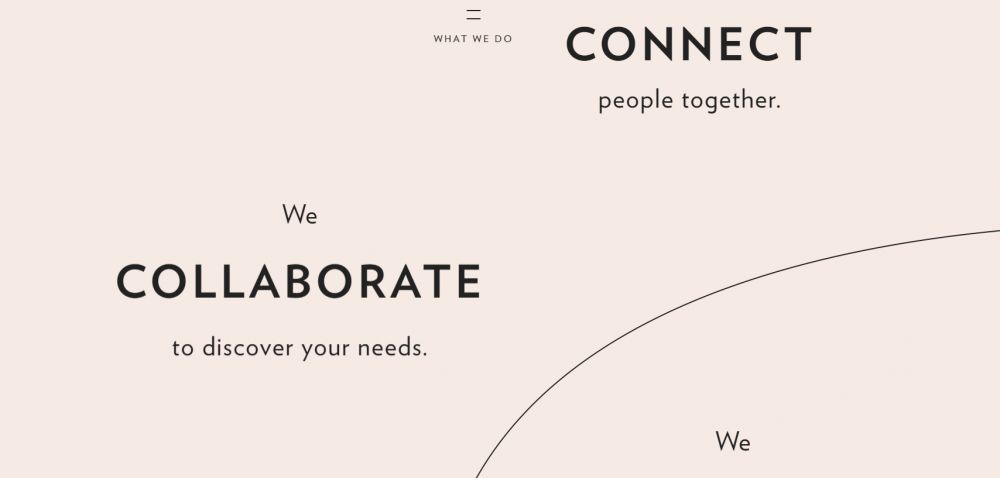 We shoot bottles
Website: http://www.weshootbottles.com/
Take a look at this creative decision – a vertical one-page website definitely draws the attention. The lively, friendly and bright website provides a service for making beautiful photos of bottles of any kind.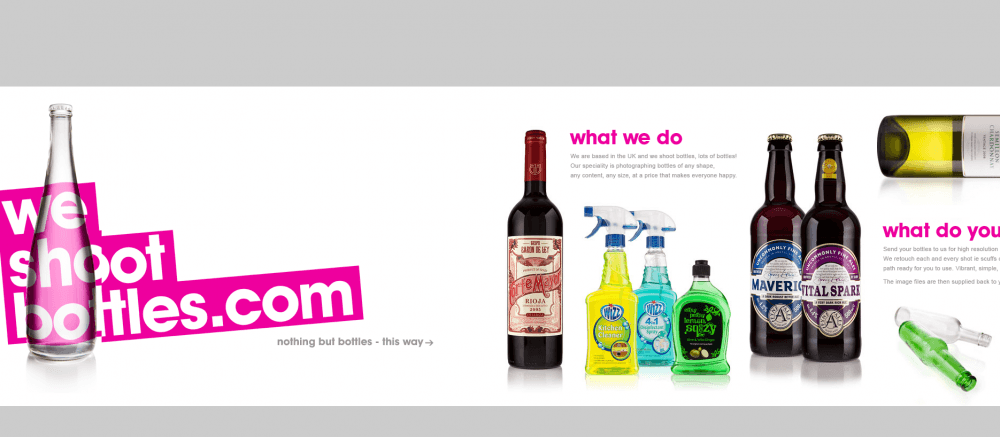 Every last drop
 Website: http://everylastdrop.co.uk/
Water is essential for our living. Example of a website containing an environmentally friendly message. Scroll down this page and explore the story of water usage in your everyday life.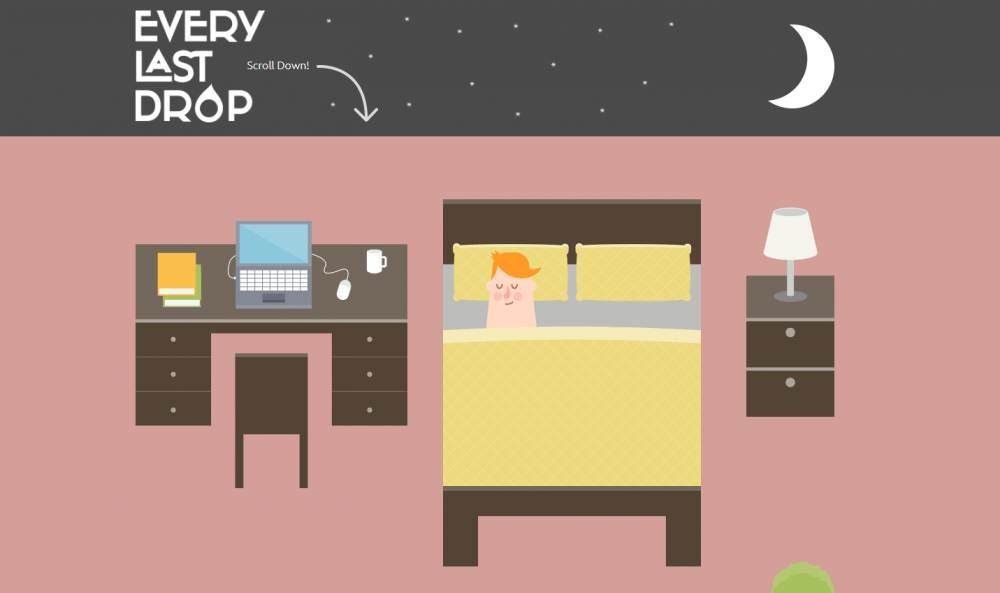 Becky and Richard
Website: http://berichinlove.com/
One pager is a lovely and fair decision for a wedding website. The couple expressed their happiness and conveyed the atmosphere of a holiday to their guests by creating a website with their photos and love story.

FlatGuitars
Website: http://www.flatguitars.com/home
One page website from music aficionados who develop both their musical tastes and artistic skills.

Key elements of a one-pager
Structure
One of the key and most appealing elements of the single-page designs is their linear structure. One-Page website design and contents are focused on encouraging the reader to keep scrolling down.
CTA
A prominent feature of almost any website is a call-to-action (CTA). It can be subtle or direct, expressed with words or imagery. For example, a website full of an artist's works can be enough to invite the audience to an exhibition. You just need to add the When and Where information. In other cases, the content leads to other specific actions, such as making an online order, filling in an inquiry form, or signing up for a newsletter.
Product descriptions
At the core of one-pagers are concise descriptions of products or services that you offer. If you want to add a section describing your company's philosophy it should be concise as well. The best one-page websites don't have much text, only the key points. However, the descriptions shouldn't be just short, but also effective and straight to the point.
Contacts
Contact information is another important element of a one-pager, it should be clear and visible. Either in the header or a separate block, add available information, such as your work email, phone numbers, and address. If you have an offline presence that you want to share, it's good to have a map of the location with directions. Additionally, you can also add a contact form for inquiries.
Social Buttons
A separate element can hold links to social media accounts, Facebook events, affiliate websites. Usually, they are located at the top and bottom of the page, along with contacts.
Trust factors
Social proof markers that can prove your trustworthiness and reputation are an optional yet important element. They include security seals and badges, testimonials, affiliates, and statistics. So, prominent digital marketing agencies suggest that you have links to social media accounts.
Judge for yourself, when you visit a website of a software company and see that an industry giant is already using this technology, you are more likely to choose it. Similarly, if you see a badge proving transaction security, you feel safer transferring the money.
Who would benefit the most from a one-pager?
Let's sum everything we know so far. A one-pager is a single-page website commonly used for commercial purposes. It's intended for boosting the sales of services and products. This kind of website is more focused on a certain type of service, product, or group thereof and works better on getting conversions.
One-pagers work best if you have:
A small business with a limited amount of products or services;

One target audiences or several precise audiences that call for separate landing pages;

A creative business where a portfolio is the best sales tool;

Medium or large businesses that have definite sales segments that can be boosted with separate landing pages with a focus on different target audiences.
How to write a one-pager FOR FREE
Single page websites are intended to sell products and services more effectively than multiple page websites. That's why this kind of website needs a professional approach to web design and development. It must be not just good looking, but also high-quality and made with the understanding of online marketing principles. So, creating a one-pager on a free platform with low-quality one-page website templates is not an option.
However, ordering pricey services from a web studio doesn't sound reasonable if you just want to validate a new business idea, have a small business or a larger company in need of a bunch of affordable yet effective one-pagers.
Now You can create a one-pager or a website in less than an hour for free!
We have launched Weblium.com DIY (beta), first website builder of the fifth generation, that will not allow you to make stupid mistakes on your website with AI supervisor integrated with the website builder. We take care of all integrations, landing page templates (btw now you can mix them to create your own), AI supervisor recommends you color schemes, fonts, we added all the analytics integrated (HotJar, Google analytics, etc) so you would have a ready-made website in 45 minutes.
It is free to use – check it out, and let us know what you think about this tool?
Learn More about FREE AI website builder