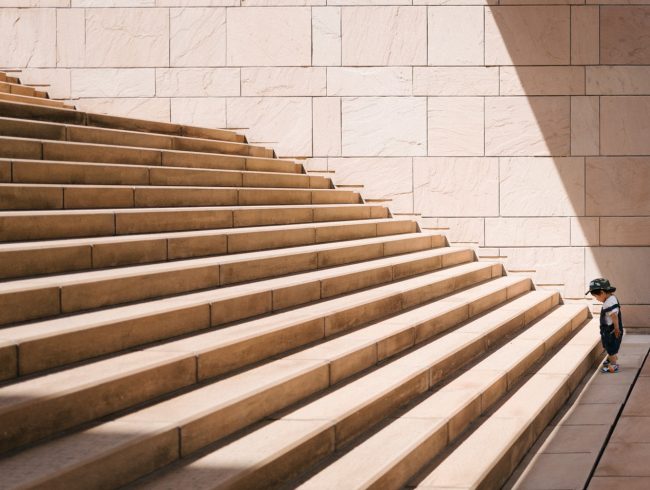 The 11 Main Small Business Goals
Starting a small business, we aim to achieve different business goals: it can be money, ambition, or even peace for the whole world. The most interesting thing is that no matter which business goal is the main one, it always leads entrepreneurs to success.
What is the small business goal?
Your business goals are the results you hope to achieve and retain in the process of managing a business. The goals of small business have the same concept. 
A good example of a specific business goal is to increase conversion by 10% by XX/XX/20XX. This is the exact business goal that will work for a global profit result.
At the same time, every business goal (small business goal too) is divided into many sub-goals, tasks, subtasks, indicators and small everyday actions. Now we will structure the variety of small business goals, show what goals you need to set first and explain the strategies and methods for achieving your goals.
The 11 main small business goals
Creating a new product.
If you haven't changed your product line for a while, it may be a way to breathe new life into your business. You may also want to consider changing how an existing product is promoted, as sometimes a new approach can help you breathe a new life into an old product. Think through the concept of creating a website for your product or service.
Increasing profitability.
Business must be profitable – it is a fact. Profitability implies that the company's revenue is higher than the cost of doing business. The main ways to increase profitability are, on the one hand, an increase in the mass of profit and, on the other, an improvement in the use of production assets.
Increasing performance.
Employee training, the acquisition of new equipment and the maintenance of existing ones – all these are included in the performance of your company. To increase productivity, provide your employees with all the necessary resources that will allow them to be as productive as possible.
Improving customer service.
It helps to retain customers and keep the company's income at a stable level. Be creative in meeting all the needs of your customers!
Employee retention.
Staff turnover reduces productivity and increases company costs. Create a positive environment within the company and motivate valuable employees to retain them.
Creating the company's core values.
The core values ​​of the company are described in its mission and are related to the level of customer satisfaction, public responsibility, and employee satisfaction. The company's values ​​are its goals that must be achieved in order to create a positive corporate culture.
Growing your business.
Not only by external factors (such as large customers) but also by internal ones, such as finances and personnel play the dominant role in the development and growth of the company. It is important for the company not to waste resources, but to move out from diversification, and constantly look for the company's internal development opportunities.
Finding financing opportunities.
Even a small prospering business needs financing when expanding. The possibility of self-financing indicates the company's readiness to achieve long-term goals.
Organizing change management.
This is the process of preparing a company for the development and creation of processes that interact with an emerging market. Its purpose is to create a dynamic business that is always ready to solve the problems of the industry.
Achieving marketing goals.
This is an understanding of shopping trends, the ability to anticipate product distribution needs, developing partnerships that increase the company's market share, and building brand awareness using marketing automation tools.
Conducting competitive analysis.
This is a constant business task of the company. If you understand at what level your product is on the market, you are able to improve the company's image and increase revenue.
Three types of small business goals
The long term small business goals
Long term goals set the desired points for the long-term development prospects of the company in the period of the next 3-5 years or more, depending on the dynamics of the business.
They clearly indicate the things that should be done today to achieve long-term goals tomorrow.
Examples of long-term business goals:
growth in market share;

a stronger and more secure position in your business industry;

improving the quality of the product – product;

lower production costs compared to major competitors;

expansion and improvement of the product range;

improving the organization's reputation among customers;

improving customer service

of the company.
Medium-term goals
Medium-term goals should be realistic and achievable. Otherwise, they will demotivate employees. For example, it is not necessary to set goals for doubling profits in half a year or tripling turnover in a year. In order for goals to be achievable, you must find a balance between motivation and attainability.
Short term goals
Short term goals consistently indicate the results that should be achieved immediately or in the nearest future. They show how fast the organization needs to move along the chosen path and the set of actions required ("how much and when it should be done"). For example, a company needs to reduce unit costs by 10% compared to last year, or it has to increase sales profitability by 5%.
Short-term goals are characterized by much greater concretization and detailing than the long-term goals.
Examples of medium and short term business goals:
Accelerated revenue growth.

Accelerated cash flow growth.

Higher dividends.

Wider margins of profit.

Growth in return on invested capital.

Improving the reliability of bonds and interest rates on loans.

Increase in cash inflows.

Raising stock prices.
What are SMART goals for small business? 
We have already shown what types of business goals are there and what are the most important ones. Now you need to analyze it all using "SMART" – an effective tool for the correct goal setting:
S – specific. If you want to reach your goals

, they should be as specific as possible;

M is measurable. It is necessary to establish clear criteria by which you will understand that the goal has been successfully achieved;
A – achievable, ambitious, aggressive, attractive. The final result should be ambitious and encourage your subordinates to achieve it. Besides, it is necessary to consider the motivation for every person involved: performers, managers, company owners and to constantly track your progress

;

R – relevant. The goal should be relevant and it should not harm the current processes;
T – time-bound. The goal should be limited in time, that is, have deadlines.
This is the final stage of goal setting when all indicators and details for achieving goals and fulfilling tasks are worked out within the criteria of the SMART methodology.
Business goals examples
Move deeper from global goals to tasks, the implementation of which, in fact, allows you to make a profit and develop the project. These tasks are the same goals but at a lower level.
The process includes three levels:
Level 1: Generating leads and converting them into sales
The profit plan shows you the approximate number of leads that you should get to make the required number of deals. Now it is necessary to take care not only about the quantity but also quality. Therefore, you will have to work with categories such as quantity, quality and cost of lead you get from a particular channel. You will have to influence and improve each parameter on them.
Converting leads are monitored at each stage of the business process by intermediate conversion rates. You can influence them through the advanced training of sellers, as well as motivation.
Level 2: Activity of managers
The level of activity of managers is a quantitative indicator of their actions at each stage of the business process. That is, you have to determine and plan the daily number of calls, repeat calls, meetings, presentations, business offers, bills, payments.
How to calculate it? Using the intermediate conversion between the steps, you need to calculate the required number of daily actions for each manager.
Level 3: The deal
You can improve the performance of each specific transaction by setting 3 goals on a daily basis:
Increase the share of a particular buyer through the study of his potential.

Increase the average bill.

Work with a personal pipeline of employees and monitor the progress of transactions on it.
Remember that there's one more important thing than setting goals in business: it is the tools that effectively help to achieve them! One of the instruments that help small businesses to attract first customers and popularize the brand (and partly, to create it!) is a professionally-made website.
You don't want to waste months developing a website yourself or thousands of dollars on getting your website done by the web studio? You're absolutely right! Because today, you can use the progressive Weblium website builder and create a site yourself in a couple of days for absolutely free, receiving a bunch series of benefits! You will get an SSL-protected website with a really unique design, capable to attract the new customers tomorrow!