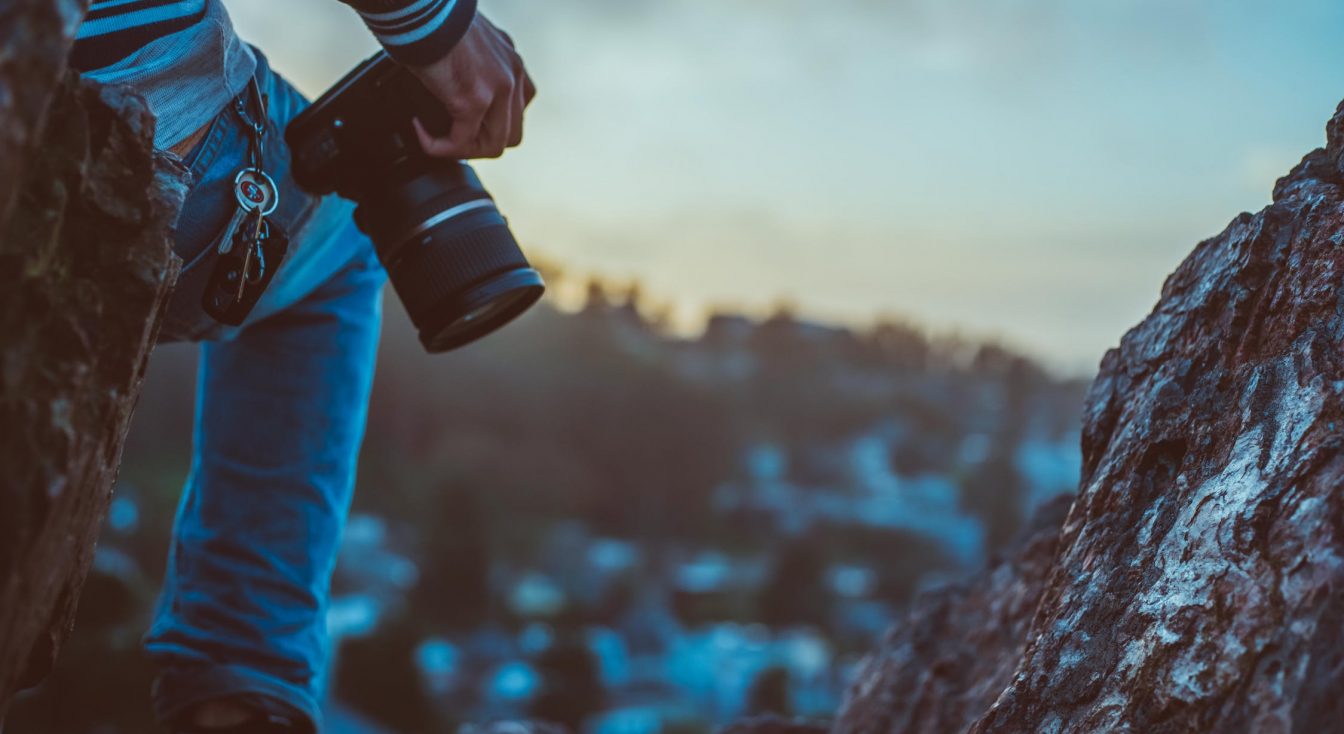 How to Promote Photography Business on Facebook [Complete Guide]
If you've ever considered promoting photography business online, here's something you need to know. You can find virtually any target audience on Facebook today. So whether you take photos of your food or stalk people on the street, Facebook is the place where you can find your clients.
However, to make your photography on Facebook stand out, you need to follow some basic rules.
Personal profile not really personal?
Although some may argue that your personal profile is something very private, it's the first thing you create on Facebook.
Like it or not, personal life can sometimes impact your photography career or relationships with clients. Or, vice versa, a bit of work delicately embedded in your personal life won't hurt. In any case, have these in mind to make Facebook serve you only good and avoid any awkward situations:)
Yep, that's the key to striking a good work-life balance. As soon as you decide to promote your photography business on Facebook, a private profile will no longer be enough. You'll have to create a Facebook page (a.k.a. Fan page). Not only do they have different goals, but also vary in the amount of functionality available.
Secure your personal profile
So as to prevent total strangers (a.k.a. your potential clients) from finding the photo from last Friday night, examine Facebook security settings in detail, paying special attention to the Privacy tab. This way you can be confident as to what information will be seen to the general public.
If you want to make sure that nothing too explicit has leaked into your visitors' newsfeeds, use "View as…" tool. It allows seeing how your profile looks either to the public or to a particular person. The function can be found here:

Now, sleep tight!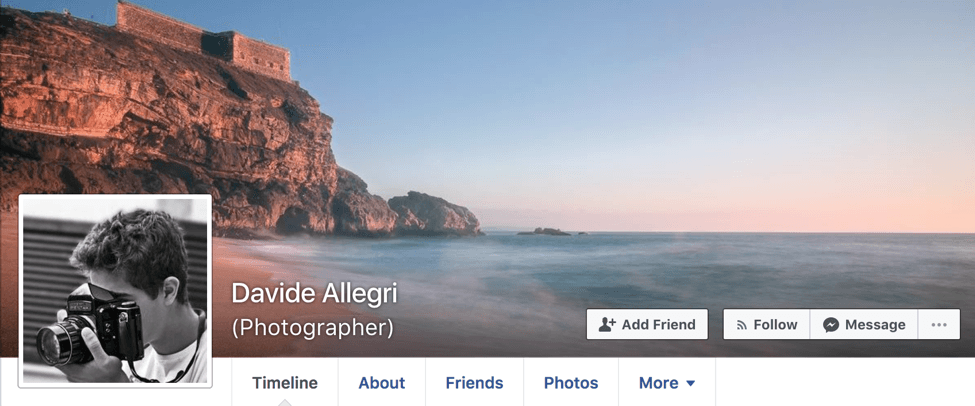 Here's the thing. However professional your photo portfolio is, your profile picture will always make the first impression. Make sure that such a tiny detail won't spoil it. Upload a quality image to look good in the eyes of your visitors – they could be your future clients after all.
Also, do indicate your current occupation on the personal profile – this info should be visible to the public as it reinforces your expert image. Besides, it may come as no surprise to you, but even your Facebook friends may also need a photography session sometime:)
Repost photos from your Facebook fan page
Similar to the previous point, posting pictures from your fan page works as extra word-of-mouth promotion. Just imagine somebody from your friends' social circle looking for a professional photographer and asking their friends for advice. Who would be the first to cross your friend's mind? Bingo. The person posting their works in the timeline regularly.
It's all about exposure. The more people see, like or share your photos on Facebook, the more awareness your personal brand gets. By saying that I don't mean filling your timeline with your works. Just post some highlights once in a while.
Creating a photography Facebook page for promoting your business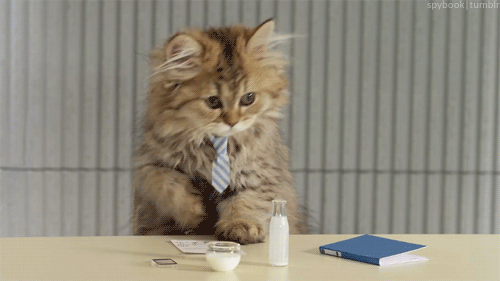 A Facebook page (so-called fan page) is an account for businesses and public persons that has one significant advantage over ordinary personal profiles, namely extended functionality for promotion. As part of it, you can use call-to-action buttons, ads, multiple contact options, direct messages (DMs) with clients, etc. Besides, you'll get access to Facebook Insights with all the analytics of your account.
When people follow your photography Facebook page, it's a clear indication that they're interested in your business and want to learn more about you. Thus, they become your leads who if properly nurtured could become your clients.
Interlink your photography portfolio website and social media accounts
If you're just starting out, ensure that all your social media accounts are interlinked so as not to lose potential traffic. Besides, do include social buttons on your website to demonstrate that you're publicly active and open for communication. If you still don't have one, don't miss it out and create a photography website to boost your conversion rate and solidify trust in your business. Here's what your photography website should look like.
According to KISSmetrics, a full 96% of people first visiting your website or social media pages are not ready to purchase your services straight away.
Thus, they will want to dig deeper and browse through additional sources of information to get an idea of what you're about. That's where social networks can become your best traffic-generators.
Check out how to promote your photography business on Instagram. If you are more into corporate photography, be sure to learn how to promote on LinkedIn as this professional network will be your go-to promotion channel.
Be consistent in what you post
Facebook algorithms are so advanced that it's sometimes impossible to explain why some posts are topping news feeds while others rest unnoticed. Yet, there are some factors that will help to expand your reach.
Be consistent in what and how often you post on Facebook. If you are up to promoting photography business on Facebook, your page should be focused on photos. Thus, don't settle for less and constantly improve its quality. Besides, post corresponding content to mix it up a bit.
If you specialize in portrait photography think twice before posting the Foie gras you ate yesterday, however delicious it may seem. Your followers will simply be uninterested, while you're here to please them.
A well-designed content plan can help you see a larger picture and be more organized in your promotion efforts. Facebook adjusts newsfeeds according to what people have recently liked or shared. Thus, if you post once in a blue moon, your works will be shown to fewer people.
However, flooding followers with photos is not a way out either. Facebook can even mark your posts as spam if you overdo with promoting photography. Keep to a healthy frequency of one post a day. Here's a Facebook content plan template to help you get started.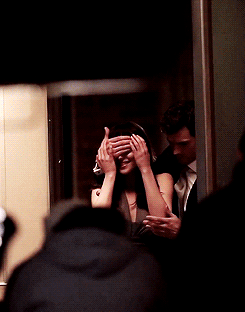 If you have shot a great photo session, it's unreasonable to post all photos at once. The key to successful photography promotion is to remain selective. Yep, sometimes 1 out of 100 will be worth posting. Besides, even if you have a range of good ones, use can use them to keep your timeline fresh for a couple of days.
TIP: When you start, select your best photos to attract followers initially. When visitors land on your page, there has to be something to grasp their attention. Mediocre photos won't do the trick.
Get more followers on Facebook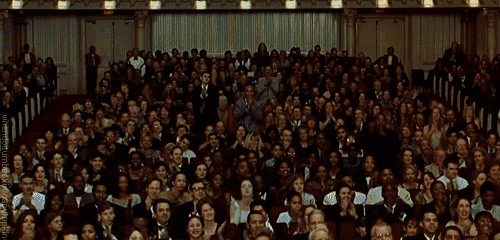 The more likes you have, the higher your posts appear in people's news feeds. A good idea is to ask your friends and acquaintances to like your page. Since they know you personally, chances are they will follow straight away. This will help you expose your posts to a larger audience at the beginning.
So as to increase the number of followers, you can resort to a trick. Add an image that asks your visitors to like your page and receive something valuable (like a discount or a helpful guide on selecting a photo camera) in return. Go to Facebook Help Center to find more information on Facebook page management and extra features available.
Don't forget about the main Call-to-action. A Facebook page allows you to add a button below the cover photo following to any action. Think of something like "Book a photo session" or "Contact me" so that to bring your visitors closer to the desired action.
Don't overlook the possibility to get more followers. Shyness isn't your best friend when it comes to promotion. By tagging people on the photos you post, you'll achieve two things.
First, the photo will be shown to most friends of that person, thus increasing your brand awareness. Second, a photo with a tagged person humanizes your business and spawns word-of-mouth. People will automatically trust you more if they see one of their friends use your services.
As a bonus, people love being tagged on a quality photo as they like being part of an artwork.
Run promos, contests and make special offers
The golden rule in promoting your photography business is to not run too many promos. You have to earn money, after all.
However, everything is good in moderation so a special deal devoted to some event or holiday will likely attract price-sensitive clients. Besides, you can boost the post for a small amount of money to expose your offer to a larger audience.
A contest is a great way to increase engagement.  A simple "like and share to get a chance" kind of contest works well in increasing your viewership.
Another effective idea is to offer certificates for photography that can be used as presents during the holidays.
Deliver the content worth sharing
Making your audience share your posts is the best you can achieve while promoting photography on Facebook. Just imagine that a shared post will be seen by the user's own followers, expanding your reach without spending money on it.
A great photo can do the job. However, a more effective way is to provide something extra. Accompany your photo with a catchy caption, add a joke, or provide something educational.
The key here is to go beyond expectations and provide value to your visitors. Not only does it increase the chances of your post to be shared, it also makes visitors more loyal.
Be responsive to your audience
Show your followers that you're reachable and open. Respond to their messages and invite communication in the comments under your posts. Some of your clients may be looking for advice for the photo session so your recommendations for the overall concept or location of the photo session will be a great way to establish credibility.
Besides, there's a huge room for cooperation with professionals working in the same industry. Getting in touch with stylists or makeup artists will be mutually beneficial, while you'll be able to provide a full-fledged service.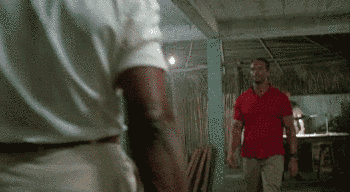 Finding a brand partner may be a bit tricky but the result is definitely worth the candle. For such a partnership to be successful, you need to find a well-known brand with a large audience of followers.
Why won't a small business do the trick? Well, the expansion of your target audience is the first thing you should be thinking about. An unknown brand or company with few followers will unlikely to attract any leads to your page.
However, if you manage to establish a partnership with a well-known brand, you'll be able to grab a lot of attention. But before asking a brand for cooperation, make sure that you can find your target audience among its followers.
For example, a food photographer can partner with fine restaurants while a travel photographer can benefit from partnerships with travel agencies.
The partnership should be mutually beneficial so offer a discount for your services in exchange for links to your profile. Be sure that it will pay off eventually.
One of the handy features of a Facebook fan page is the possibility to create an event and notify all followers of it. Whether it is an online or offline event, posting a notification on Facebook is one of the most effective ways to promote it. Use it to expand your reach and find a relevant target audience of people who would love to learn something interesting from you.
Events should not be limited to workshops and meetups, however. You can even invite people to the mini photo session to the beautiful scenery.
Join Facebook groups for photographers
Groups in Facebook are formed by users around a common interest or passion. Thus, it consists of like-minded people having similar goals and needs. So if you want to share recent updates, keep in touch with the recent trends, find partners, get feedback, etc., Facebook groups for photographers are perfect for you.
Facebook groups are split into the following categories:
public (open to anybody),
private (all submissions have to be approved by the Admin, posts are seen by members only),
secret (a group can be joined by invitation only and is not found in search).
Find the groups that meet your business needs
Facebook has lots of groups for photographers so the choice may seem overwhelming sometimes. Fortunately, we've found top 10 Facebook groups for photographers.
Once you join the group, be active
If you really want to get the most of the groups you join, you have to be active. Otherwise, you'll no longer see group posts in your newsfeed and, thus, fail to benefit from membership.
Basically, what you need to do is to join discussions, leave comments, contribute your own content (if you think it meets the group).
NOTE: Before asking a question or contributing any sort of content be sure to read the group's guidelines to make sure that you won't be kicked out of the group because of that.
Moreover, watch what you're saying. You are still in charge of your personal reputation so any controversial comments may have an impact on your business.
Also, if you want to use Facebook groups for self-promotion, be sure to provide enough value to its members first. Only after you've been an active member for some time, it's possible to move to more direct promotion. However, it shouldn't be too explicit, you'd rather use a softer approach without flogging your photography to members.
Create your own closed group
We've already mentioned a list of popular photography groups on Facebook. However, if you're up to the promotion, a low-key closed group may be a better option sometimes. You can even consider creating your own to connect likeminded photo makers.
What benefits will it bring?
You will gather a group of professionals ready to provide feedback, give advice, or share referrals.
You can exchange ideas and concepts to be utilized in work.
You can create group projects that you wouldn't be able to do on your own.
You share industry news, events, special offers, career opportunities, etc.
By adding vendors and other partners you could build better relationships, resulting in better deals and higher profits.
Harness Facebook Ads for photographers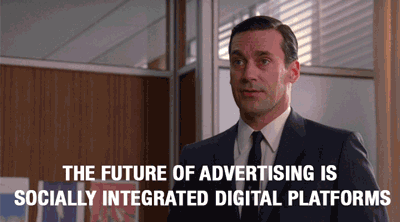 Facebook ads for photographers may seem scary for beginners due to their deceptive complexity. However, knowing some basic principles, you'll see that its bark is worse than its bite. Moreover, advertising is the most effective thing if you want to attract more followers at the beginning or scale and expand your business with time.
Why advertise photography on Facebook and what to expect?
The problem with Facebook is that your organic reach will be pretty modest by default, meaning very few people actually see your posts. Usually, you can expect your post to be shown to around 30-40% of your followers as a better scenario. With a link, these numbers may drop to 4-5%. This way, Facebook is pushing you to boost your posts and run ad campaigns.
Of course, there are some viral posts getting 6-digit numbers of views in organic reach. However, these cases are extremely rare and very difficult to predict, so it's not worth leaving everything to chance.
If you start advertising on Facebook and set up proper targeting, you can expect your viewership to grow exponentially. The more viewers interact with your post, the more people from their social circle will also see it, and so on. As a result, you'll bring a lot more potential clients to your Facebook page, halfway from the order of your services.
Boosting or advertising?
Facebook has two different paid promotion options: post boosting and Facebook Ads. In any case, here's a guide on how to advertise on Facebook.
Boosting works well when your main objective is to increase post reach and get more impressions (i.e. likes, shares, and link clicks). Moreover, it's very simple to set up: just click "Boost post" below the post and follow the instructions to set your target audience and customize the budget. Yet, boosting functionality is sometimes over-simplified lacking room for customization.
TIP: If you have a more specific goal in mind rather than just increase people's interaction with the post, we suggest using Facebook Ads. However, this is a more sophisticated way to advertise and will require a little bit more effort.   
Facebook Ads are handy for those who want to have more control over the process. It will give you an opportunity to choose the type of ad based on your goals. Thus, you'll have to specify whether you're looking for likes, views, link follows, conversions, or anything else.
Moreover, you'll be able to create a custom call-to-action for each ad, inviting users to sign up, get an offer, or get in touch with you – whatever you need.
Another advantage of Facebook Ads for photographers is that you can change the position of the ad on the user's news feed.
Here's where you can place them:
Boost Post Ad (the ad will be placed right in the newsfeed among all other organic posts, similar to boosted post).
Right Hand Side Ad (the ad will be placed on the right sidebar).
Here's a comparison table of all three advertising options on Facebook:
| | | | |
| --- | --- | --- | --- |
| | Boosting Page Posts | Boost Post Ad | Side Ad |
| Appears on Facebook fan page | + | +/- (up to you) | – |
| Location targeting | + | + | + |
| Age and gender targeting | + | + | + |
| Interest targeting | + | + | + |
| Language targeting | – | + | + |
| Behaviour targeting | – | + | + |
| Ad scheduling | – | – | + |
| Call to action (CTA) | – | + | + |
| Bidding optimisation | – | + | + |
| Several images in one ad | – | – | + |
| Instagram ads | – | + | + |
Wrap Up
With 2 billion monthly users, Facebook remains the biggest social network in the world. Whatever your target audience, it will definitely be present there. If you can argue whether a presence on LinkedIn can help you in promoting photography business, Facebook should be definitely present on your to-do list.
Nevertheless, everything works better in the complex. Facebook, like any other social network, is a great tool to generate traffic and spawn communication with your visitors. However, you shouldn't forget about a professional photography website, acting as your strongest trust factor.
Still, don't have one? Check out Weblium's special offer for photographers and get a full-fledged website made from scratch at the price of hosting.
Get my website