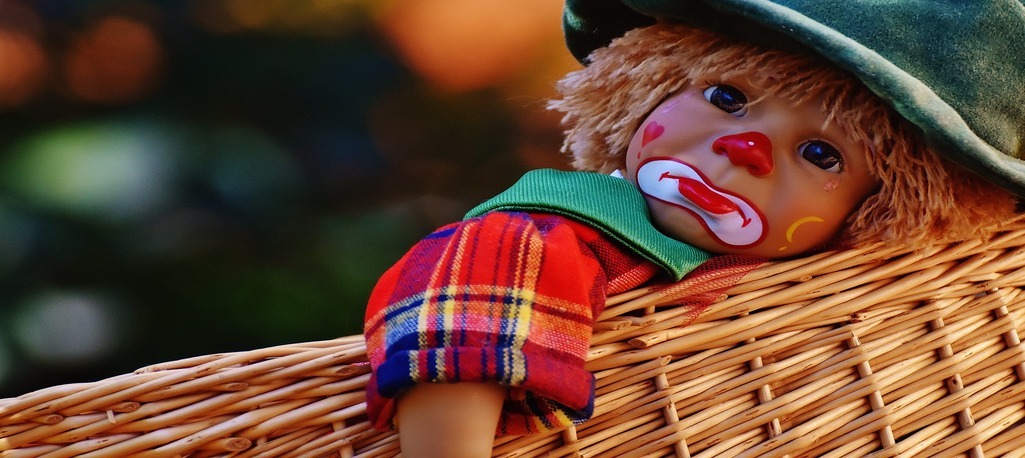 This Site Can't Be Reached Chrome Error: 22 Ways To Fix It
This might have happened to everyone. At least once in a lifetime. You look for some of your favorite web pages, and Chrome suddenly throws you a curve with an unexpected "surprise". There it is — the error message. It says "this site can't be reached".
Annoying… But wait! Instead of getting angry, try to fix the issue yourself. We picked some best working solutions. It doesn't take a software developer but it does require some attention.
These tips would typically work for Microsoft software users. The procedures for MacOS and Linux might be a bit different. And don't be scared off by various abbreviations. With our simple guide, you will resolve "this site can't be reached" error.
This Site Can't Be Reached
Method 1: Check your Internet connection
Look, we are no way trying to tell you that you are an absentminded person!
Of course, when the error occurs, in most cases you can't visit the website even when your computer is connected to the Internet (due to problems with DNS, proxy, anti-virus, malware, etc.). And yes, you will see a different message ("There is no Internet connection») when, for some reason, you are not connected.
So, this is the primary step to take in order to solve This Site Can't Be Reached Chrome error.
Solution
We know that today's browsers are smart. But bugs do happen! And anyway, you should better check whether there is an Internet connection.
Just take a look at the connection icon in the notification panel at the bottom right corner of your screen.
If there's a yellow exclamation point next to the Wi-Fi icon, or LAN connection, that means that you are not connected. If everything is fine, then go on reading.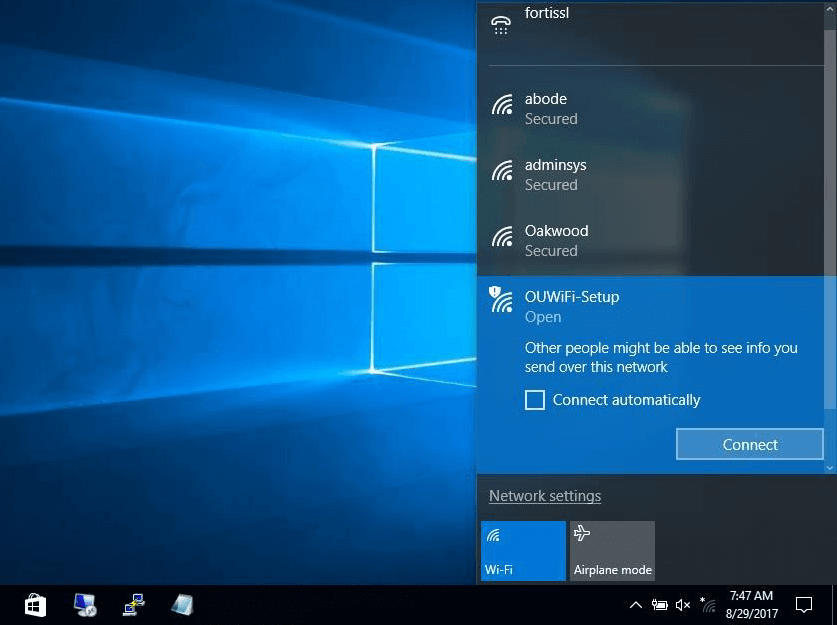 Method 2: Wait a while for the server to continue responding
This is one of the easiest cases and the solution is easy as a pie to fix "this site cannot be reached error". Even though the most reliable equipment is used for websites, and the system administrators monitor the workability of the servers, anyway, sooner or later, the failures do occur.
Solution
And then you just have to wait for a little while these guys fix everything. Particularly this affects second-rate websites on cheap hostings. And if the website is big and relatively famous, the problem is usually solved much faster.  
The browser may display the annoying "this site can't be reached" even if you've made a little mistake in its address. In this case, the description usually indicates the «ERR_NAME_NOT_RESOLVED» code message, which means "could not recognize the name of the website".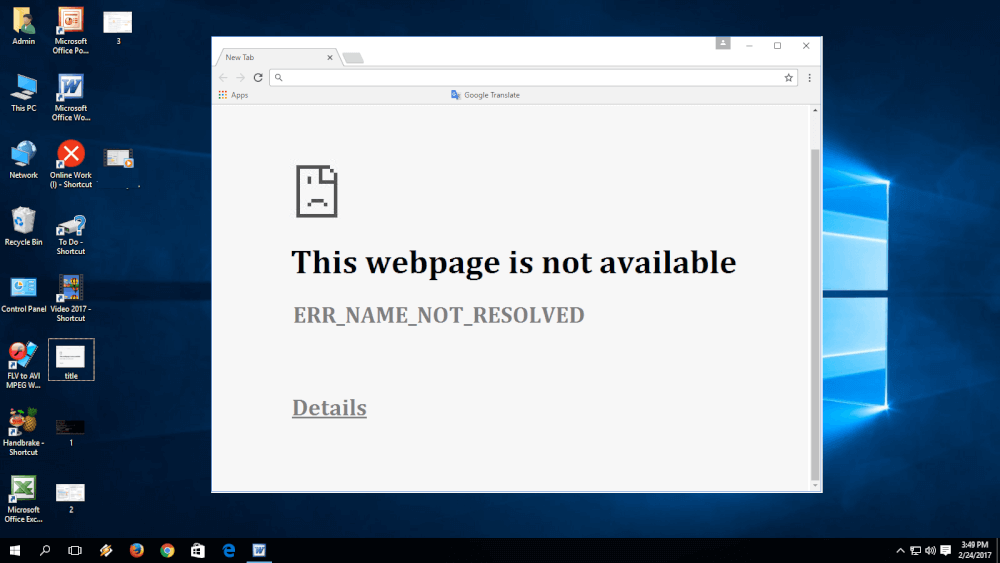 Method 3: Fix This Site Can't Be Reached Chrome Error by cleaning your web browser cache 
Sometimes it happens that "This Site Can't Be Reached" message pops up in Chrome not because you are experiencing problems with the network, but because of the Chrome browser itself.
Well, it's quite easy to check it out – just run the other application (Opera, Internet Explorer or Mozilla) and make an attempt to access the website.
Is everything OK? Congrats, you have an issue with the Chrome application. Yes, we know you want to keep browsing the Web using Chrome. Our experience shows that if you clear the cache, it will help to fix the problem!
Solution
Step 1: run the Google Chrome browser (press the Ctrl + Shift + Delete) so that this window appears:
Step 2: choose «delete the data for all time» option. Checkbox the browsing history, download history, cookies, cached images, and files.
Step 3: Click the "Clear browsing data" button and restart Chrome.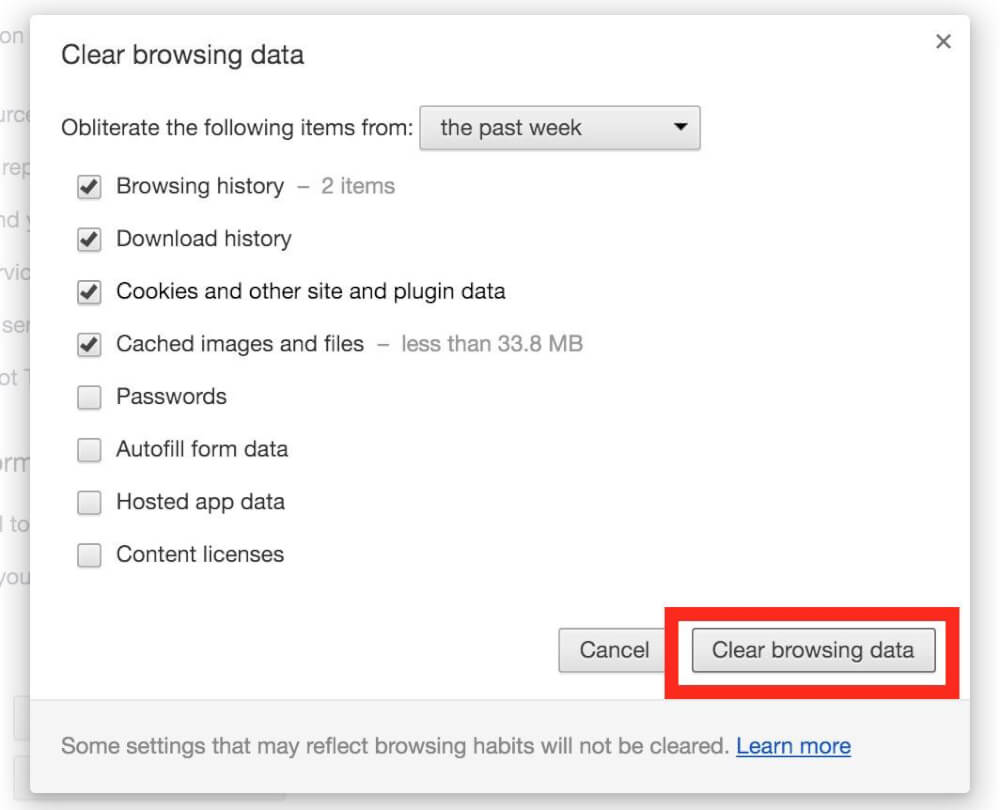 Method 4: Refresh Chrome Settings To Fix This Site Can't Be Reached Error
Maybe a small dwarf sneaked in and stole a piece of code. Or just some add-ons did not work. Whatever the reason, don't panic. This is easily mended. Just take Chrome Settings to where they were.
How to do it?
Step 1: Type chrome://flags/ in the search bar as seen in the screenshot.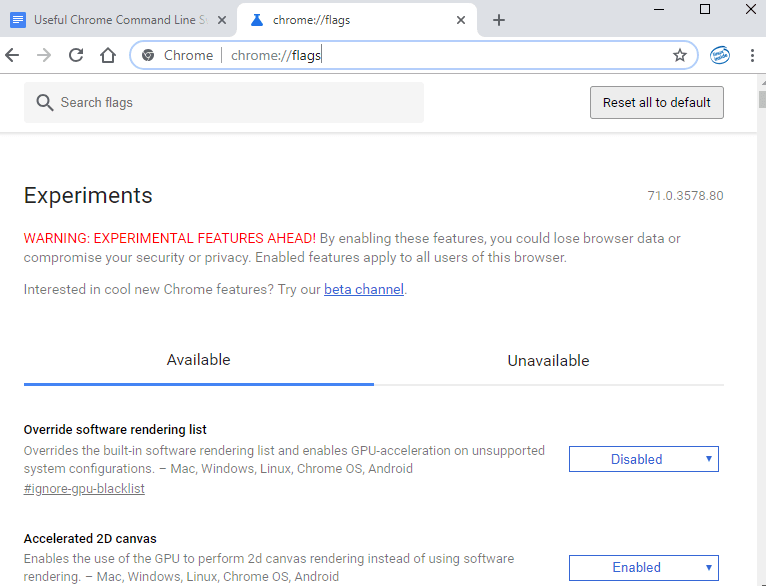 Step 2: Click "Reset to default" and reboot.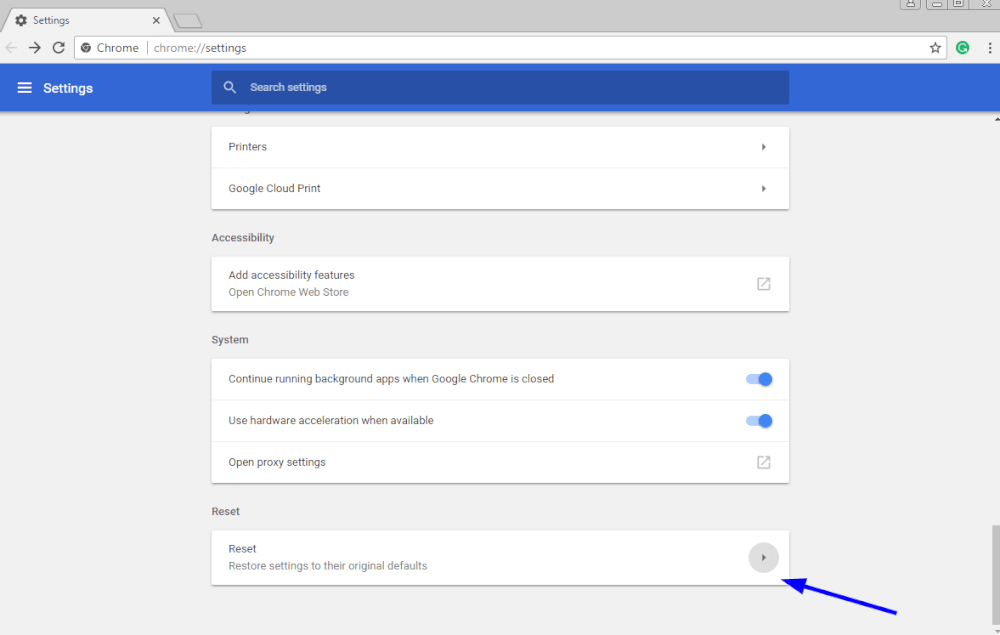 Method 5: Check if it's only you who faces the issue
As we have already said, there may be various causes of this problem. And if some users can wait until the server resumes its work, many of them won't wait, but they will want to find out, whether it's only them who are experiencing the issue in order to try to solve it faster!
Solution
There are some specialized online services, that can make an analysis and inform you, whether you are the one the experiencing the problem with a certain website or it is temporarily unavailable for all users.
Downforme.org is one of these services: it will make it clear for you whether the problem is caused by your computer or by the server or by your internet provider.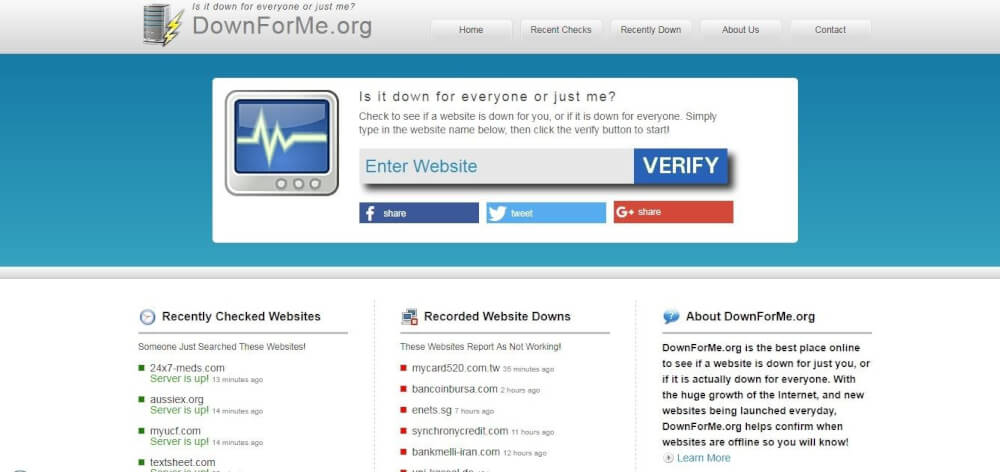 Method 6: Access denial check to fix chrome issue
Solution to fix "this site cannot be reached" by this method
Step 1: Open the Developer Tools of your web browser. In Google Chrome, this can be done by pressing the F12 key on your keyboard.
Step 2: Go to the "Network" tab, refresh the web page and check if there are any errors.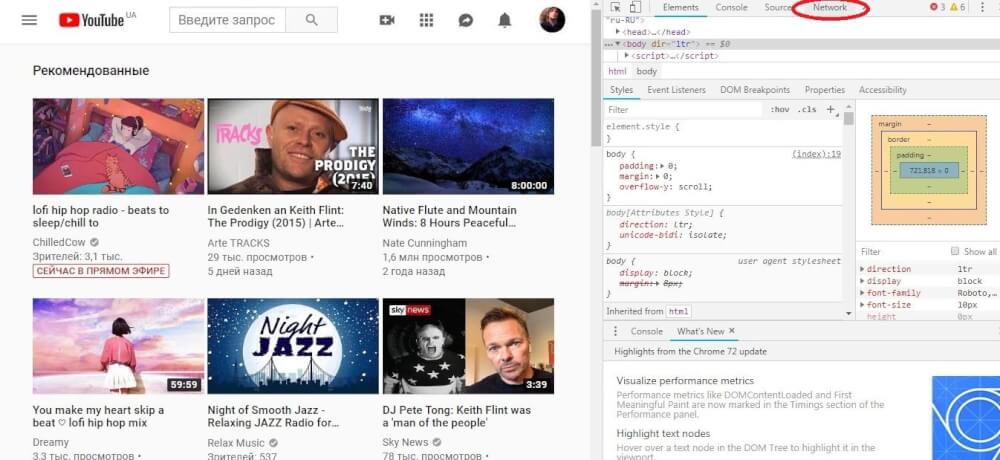 Method 7: Blame your safety system
You won't walk in the poor neighborhoods wearing Rolex on your wrist, wouldn't you? The same thing here: if you are a reasonable man, then you won't surf the Web without antivirus and firewall you can trust.
But sometimes your computer security system may go nuts and paranoid, blocking the websites you trust!
Solution
Step 1: Turn off your antivirus and firewall for a few minutes, then try to visit the website once again.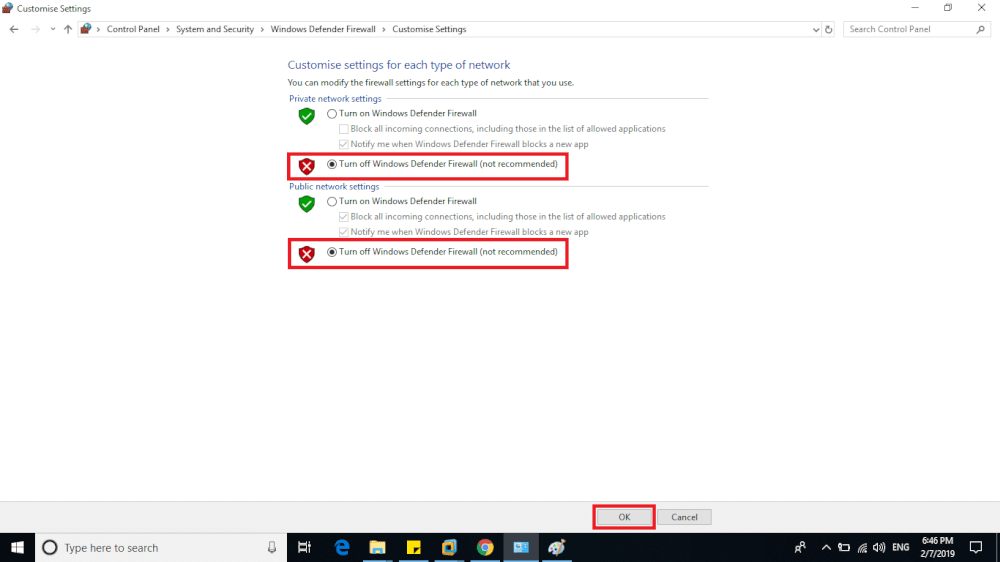 Step 2: If you will see that the access to the website is restored, then you need to either add it to the list of antivirus/firewall exceptions or to carefully check the website – perhaps it is designed to deceiving the users and stealing their private information.
Method 8: Reinstall Chrome To Fix This Site Can't Be Reached Error In Chrome
Timely software updates should become a good habit of yours. If some software in your computer gets as ancient as Greek statues, time to step into the modern world.
Steps to do it
Step 1: Reach for the Control Panel or Start Menu.
Step 2: See the item Apps and Features or Programs. Click here and find Chrome in the list of the programs.
Step 3: Uninstall the old version and download a new one.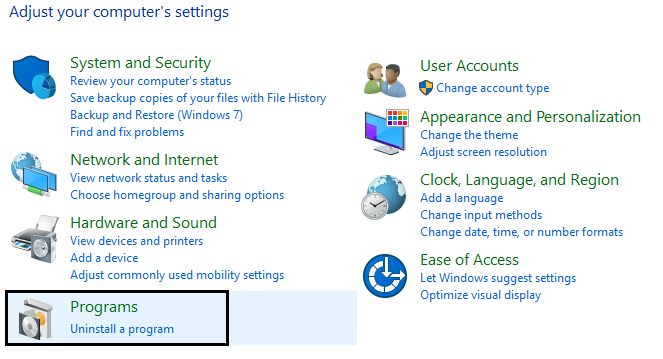 Method 9: Check out if there are some failed Windows updates
This happens too often to be a coincidence: when Windows fails to install its newest updates, the systems starts to behave weirdly. And the annoying Chrome error is only one of all possible issues!
How to check?
This may be caused by a new network adapter driver or with the update of an integrated service. So, it is recommended to try to roll back to the previous system restore point.
Alternatively, you can go to the update log and delete the last one in the list. Sometimes, rolling back the driver of an Ethernet network card or WiFi can help.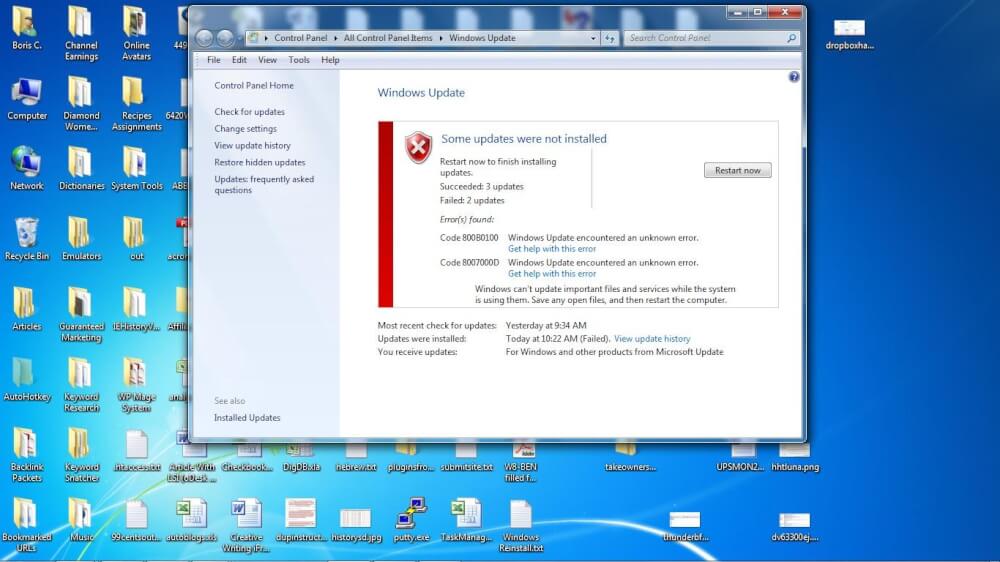 Method 10: Configure your network settings
A problem with the DNS (for example, your provider may experience problems with them or you have incorrect settings) may also cause the occurrence of a problem.
Solution
So it is recommended to use Google Public DNS (it is much more stable, faster and more reliable than most Internet service providers). You should change DNS at least for verification.
Step 1: Press the «Win + R» combination and type in the «ncpa.cpl» command to open network connections.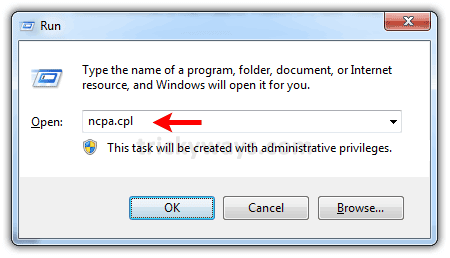 Step 2: Next, open the current adapter (the one through which you are getting the Internet) properties. It is "Wireless Network" for laptops, «Ethernet» for PCs.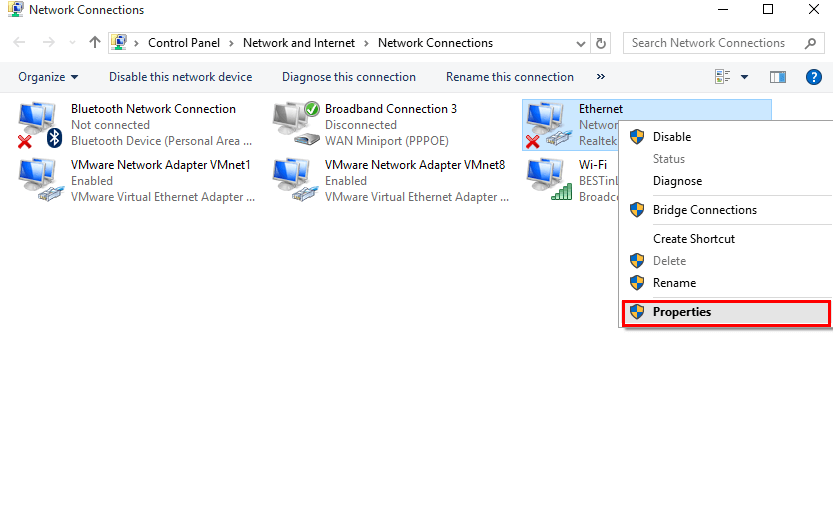 Step 3: Double click to open «IP version 4 (TCP / IPv4)" properties.
Step 4: In the preferred and alternate DNS lines, type in 8.8.8.8 and 8.8.4.4 respectively. This is Google's DNS, they work stably, quickly and reliably.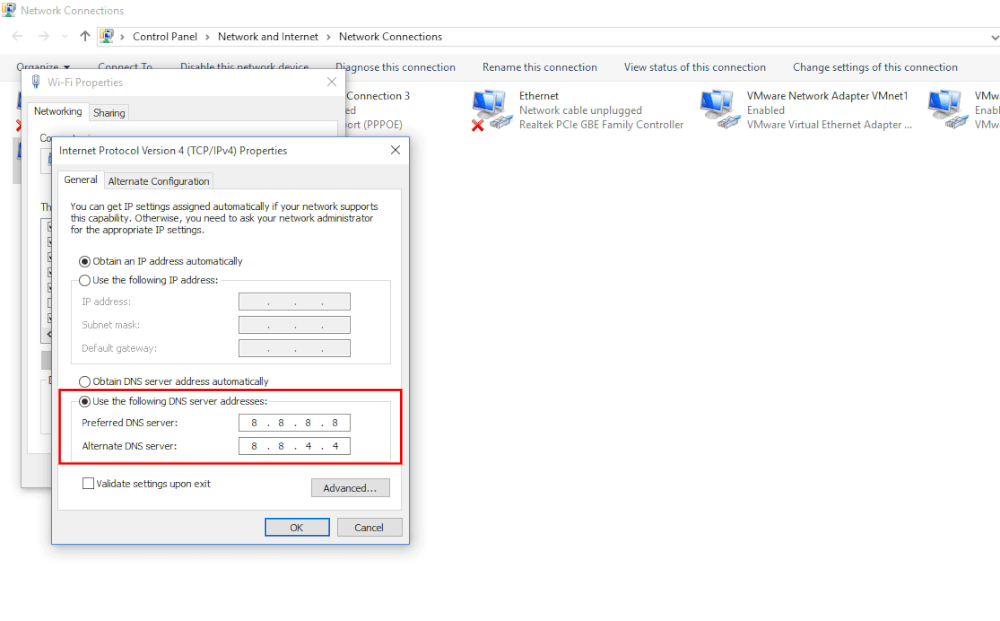 Step 5: Now save the changes, restart your browser and try to access the website once again.
Method 11: Update your network adapter driver
Solution
Step 1: Go to the Device Manager and right-click on the Network Controller.
Step 2: Select "Update Drivers…".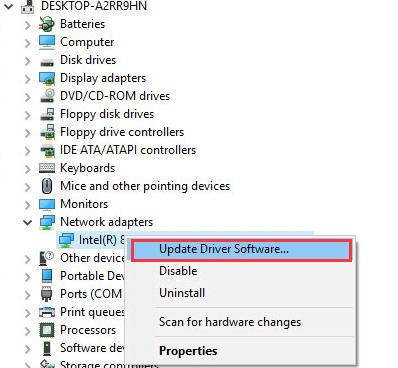 Step 3: In the next window, click "Search for drivers on this computer" (or choose «update drivers automatically»).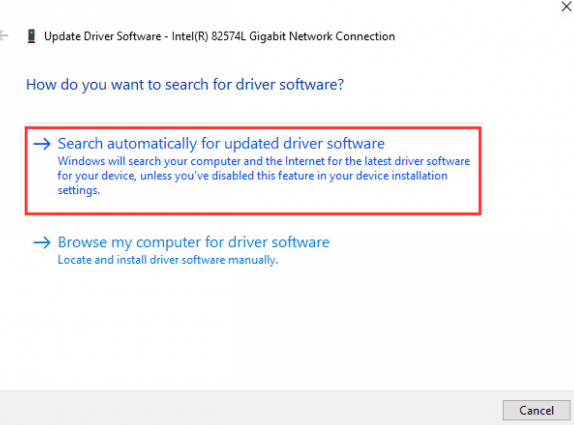 Step 4: If you have chosen the first way, you should now specify the path to the folder with the drivers and click "Next".
Step 5: The installation of the driver should begin. If Windows reports that "The most suitable software for this device has already been installed", then try uninstalling the drivers and installing them again (from the installation file or automatically).
Method 12: Reset your DNS Cache and Winsock
In some cases, Chrome's problem with access to websites may be caused by the failure of network services. In order to reset the settings, you must first open a command bar as an administrator.
How to reset DNS?
Step 1: Press the «Ctrl + Shift + Esc» (or «Ctrl + Alt + Del») combination. This will start the Task Manager.
Step 2: Click «File/run a new task».
Step 3: Type «CMD» in «Open» bar and checkbox «run as administrator» option;
Step 4: Click «OK».
Then, when the command bar will open, type in two following commands:
Step 5: ipconfig/flushdns (and press Enter). This will reset Windows DNS cache;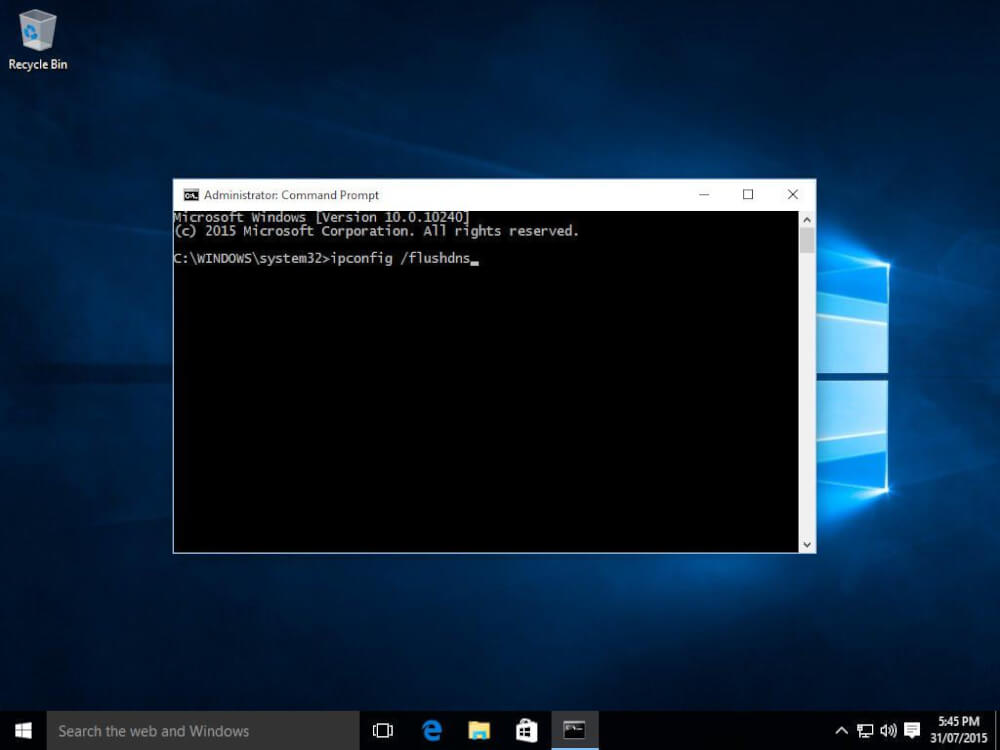 Step 6: netsh winsock reset (and press Enter). This will reset Winsock. Commands must be executed sequentially.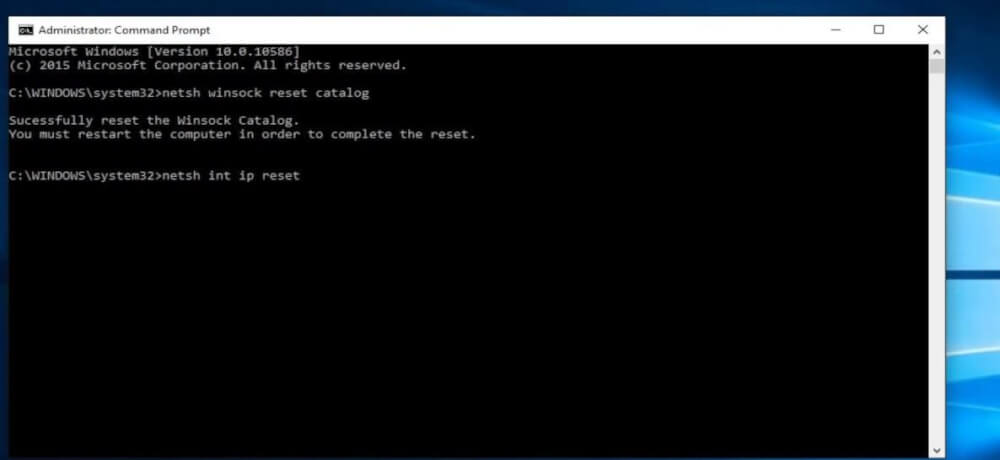 After that, restart the computer and check out your browser.
Method 13: Restart DNS Client To Fix This Site Can't Be Reached Error
How?
Step 1: Press the "WIN + R" combination and run the command «services.msc».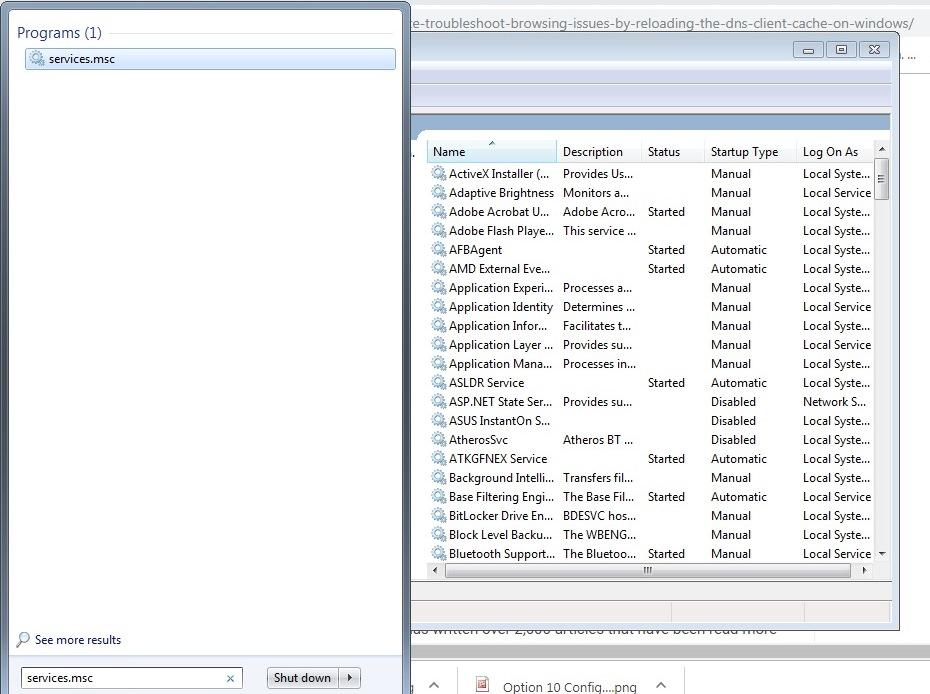 Step 2: select «DNS Client» in the list of services, then click "Restart".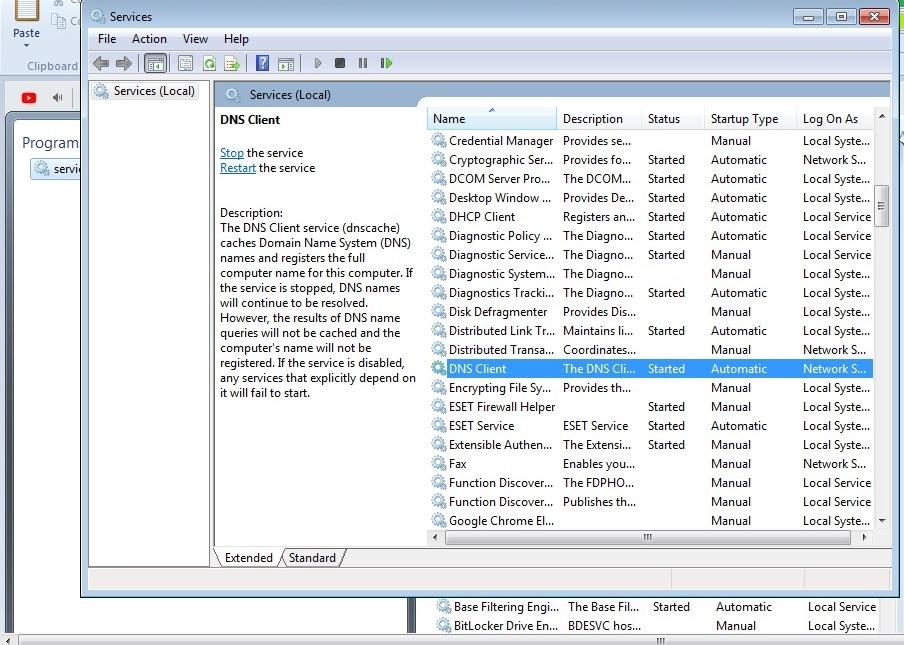 Or alternatively:
Step 1: Right-click on «My Computer» shortcut and select «Management».
Step 2: In the Computer Management window that opens, go to «Services» and «Applications» section.
Method 14: Reset TCP/IP
This one might seem a bit complicated. You will find yourself in the middle of the unknown land which existed long before the dinosaurs… Scared? You shouldn't be! Following our instructions will keep you out of harms.
This one might seem a bit complicated. You will find yourself in the middle of the unknown land which existed long before the dinosaurs… Scared? You shouldn't be! Following our instructions will keep you out of harms.
Solution
Step 1: If you are your own PC Admin, click "Windows+R", type "cmd" and press enter. If not, right-click on Windows Button and select "Command Prompt (Admin)".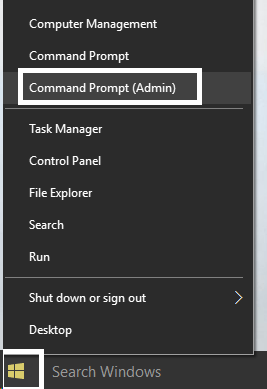 Step 2: Below is a list of commands. Type them one by one. Push Enter after each line.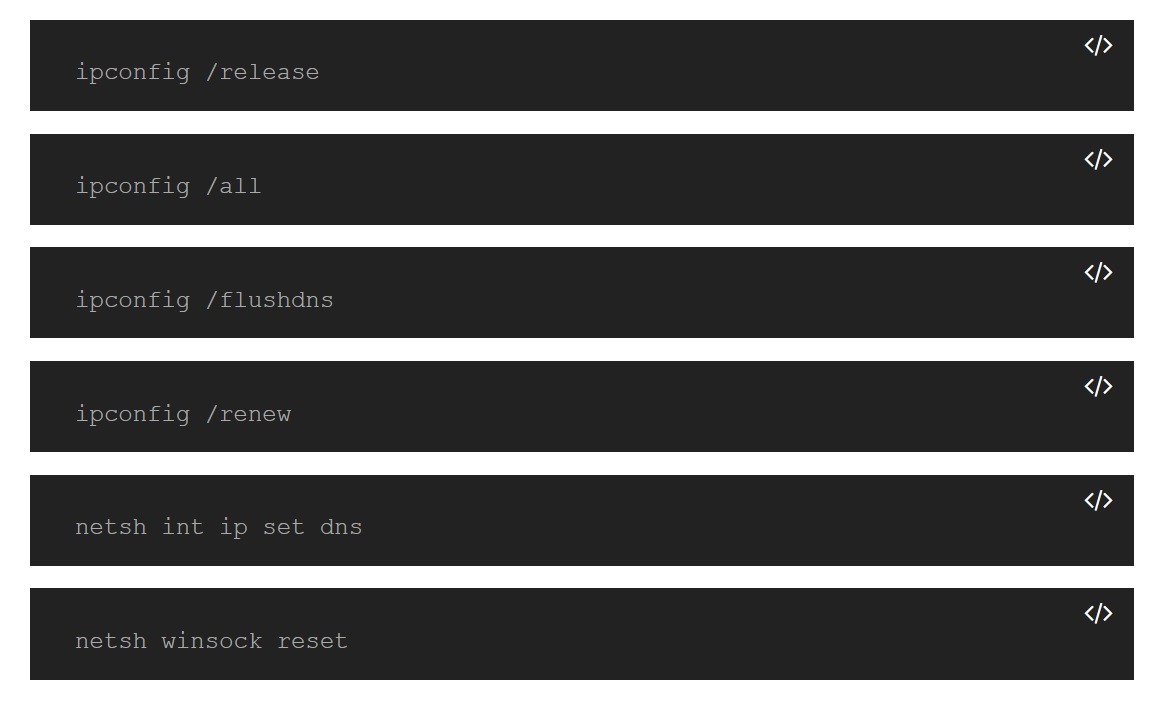 Method 15: Change your TLS version
TLS serves mostly for safety. It encrypts the information and does many other useful things. If the web page isn't completely confident that you are you (in the digital world), it can block your access. Like, you know, she doesn't really like your TLS…
Solution
Step 1: Like previously, type "chrome://flags". Find "Maximum TLS version-enabled" Option.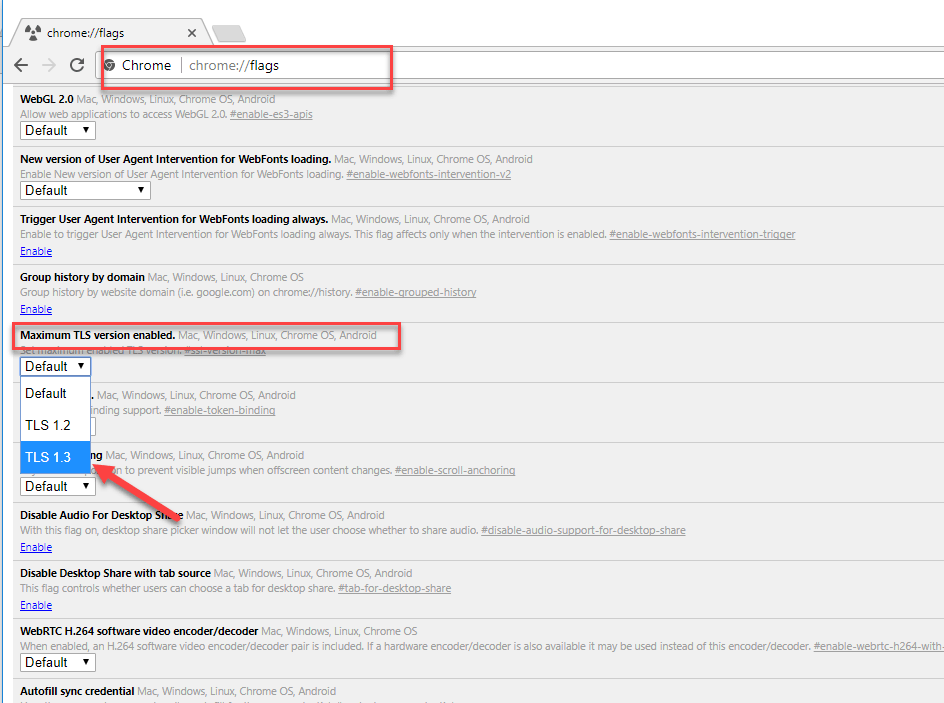 Step 2: Choose the maximum number and launch the browser. Do those pages like you after this?
Method 16: Switch off the Experimental QUIC Protocol
The one that causes the annoying problem is the QUIC (Quick UDP Internet Connections) experimental protocol. This is a relatively new technology, the next level of transporting protocol.
QUIC is designed to reduce delays, increase connection speed and fix a number of errors. But, since the technology is experimental, the errors may sometimes occur.
Solution
Step 1: Open a new tab in Google Chrome.
Step 2: In the browser line, enter chrome://flags/.
Step 3: Enter the Experimental QUIC protocol in the search or just find it in the list.
Step 4: Disable the protocol by selecting the Disabled option on the right.
Step 5: Restart the browser.
This also helps to get rid of the delays in Youtube videos at normal Internet speed. Slow or almost endless video loading and periodical errors may also be caused by the failures of this protocol.
Method 17: Modify your «hosts» file To Fix This Site Can't Be Reached
There are numerous methods to fix the «hosts» file in Windows by modifying it and all of them are fairly simple. We will show you the easiest and the fastest one – how to modify the «hosts» file in notepad. This is likely to be enough to make everything work again.
Solution
Step 1: run Notepad as Administrator (this is crucial – otherwise, your modifications will not be saved). To do so:
in Windows 7, go to "Start" – "All Programs" – "Standard", right-click on the notepad and select "Run as Administrator";

in Windows 8 and Windows 8.1, start typing the first letters of the word "Notepad" in the start menu, and the search bar will pop up on the right. Right-click on the notepad and select "Run as administrator".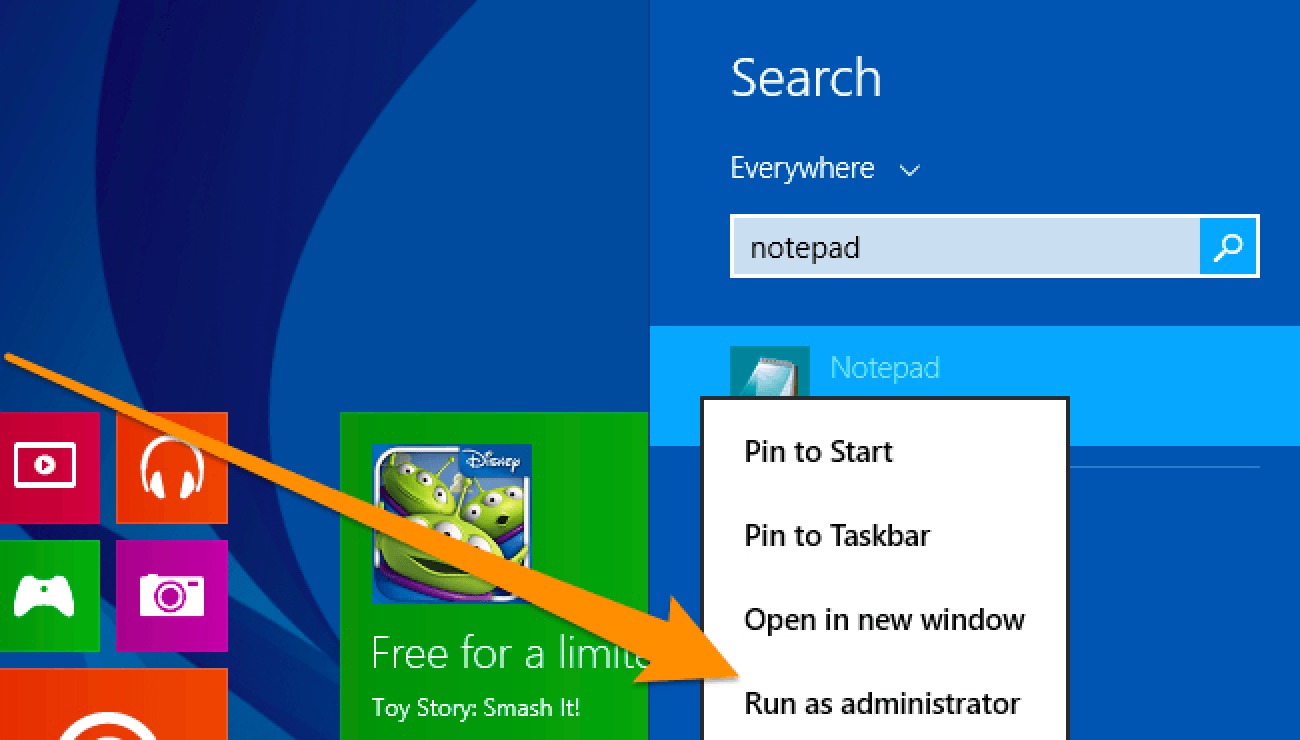 Step 2: open the «hosts» file; to do this, select "File" – "Open" in the notepad, switch from the "Text Documents .txt" to "All Files" at the bottom, go to C:\Windows\System32\drivers\etc folder and open the «hosts» file.
Please note that if you have several «hosts» files, then you need to open the one with no extension.
Step 3: Now remove all unnecessary lines from the «hosts» file. The last line with the IP address should look like "127.0.0.1 localhost". So you should delete everything under this line.
Note: the host file may be empty, this is normal, so nothing needs to be fixed.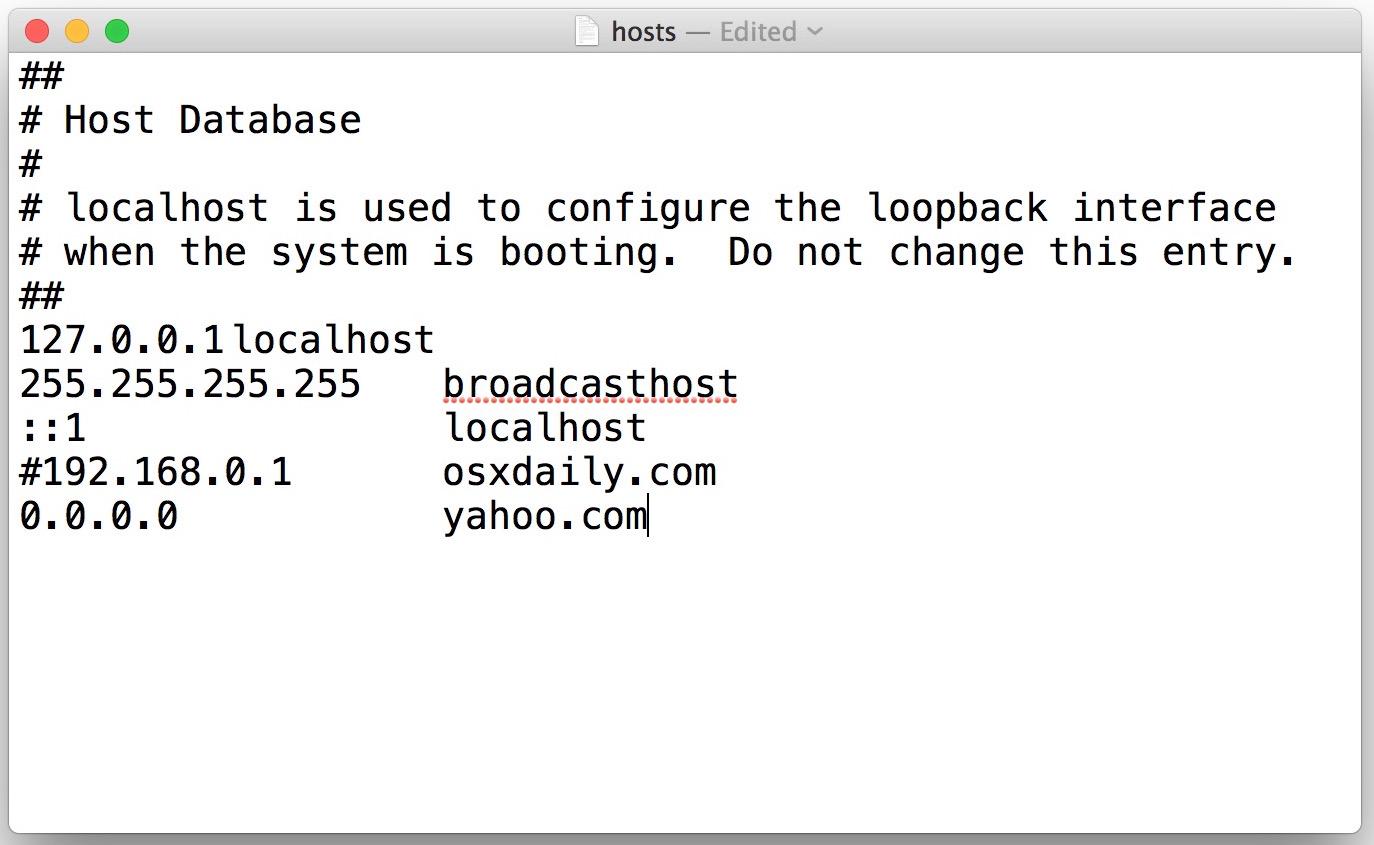 Step 4: After that, select "File" – "Save" and save the changes. It is better to restart the computer after this action for the changes to take effect.
Method 18: Modify AppInit_DLLs in the registry
Solution
Step 1: Press the «Win + R» combination, type in «regedit» command in the "Run" bar and click "Ok". This will open the Windows registry editor. Now go to the «HKEY_LOCAL_MACHINE\SOFTWARE\Microsoft\Windows NT\CurrentVersion\Windows\» section.

Step 2: You will see various parameters in the window on the left. Check out the AppInit_DLLs parameter: the value of this parameter must be empty. If it has something inside, double-click on the AppInit_DLLs parameter to open it, delete everything from the "Value" line, and click OK.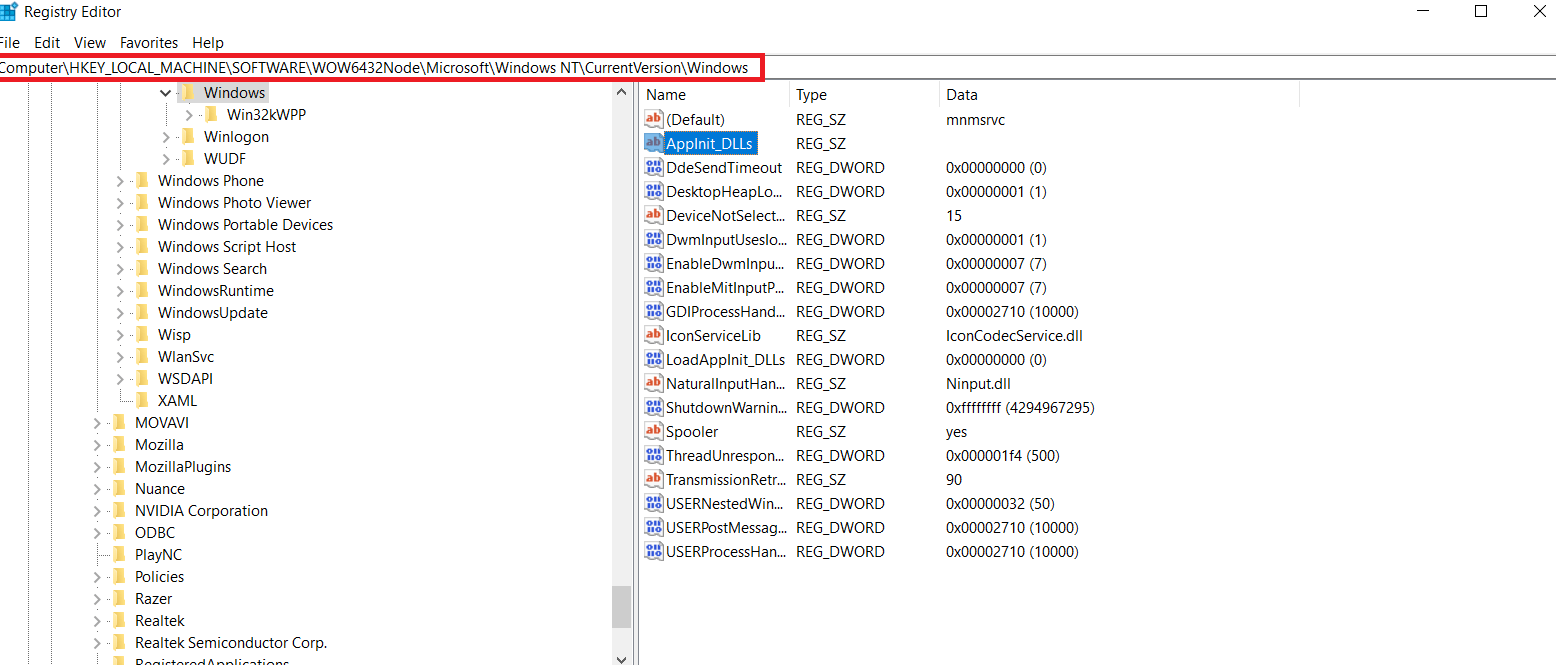 Step 3: After that, you need to repeat the same actions with the AppInit_DLLs parameter, located in different «HKEY_CURRENT_USER\SOFTWARE\Microsoft\Windows NT\CurrentVersion\Windows\» section.
Don't worry if you won't find this parameter in this section – just don't forget to restart your computer.
Method 19: Check your default proxy settings
Step 1: Go to Windows Control Panel and open the «Internet Options» item.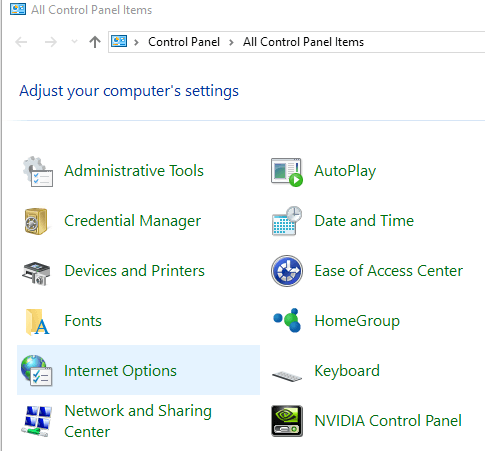 Step 2: Then open the "Connections" tab and click on LAN settings at the bottom.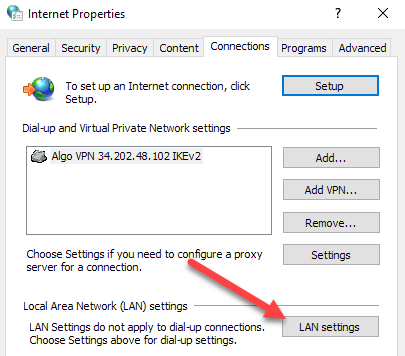 Step 3: In the next window, remove all the checkboxes, both from the «automatic change of parameters» and from the «proxy server».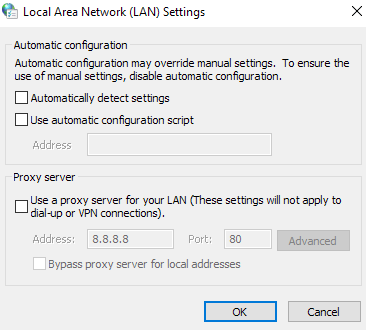 Step 4: Apply the changes.
Method 20: Switch off «Use proxy server» option
Solution
Step 1: If you are connected directly, either via a router or a modem, then you need to check if the proxy settings are activated accidentally. To do this, follow these steps:
For Windows 10:
Step 1: Go to «Settings», then go to «Network and Internet», then move to «Proxy».
Step 2: Check that the «Use proxy server» switch is in the Off position.
For Windows 7.8 or 8.1:
Step 1: Open the «Control Panel», then go to «Browser Properties», move to «Connections».
Step 2: In the window that opens, click the «Network Settings» item and check that the «Use a proxy server» checkbox is not selected. After that, restart the web browser and check if the website opens or not.
Method 21: Check your static routes settings
Another problem that may block you from opening the website are errors related to static routes.
Solution
In order to reset the static route settings, enter the «route –f» command on the command bar and press "Enter". Please note that all changes will take effect only when you restart your computer.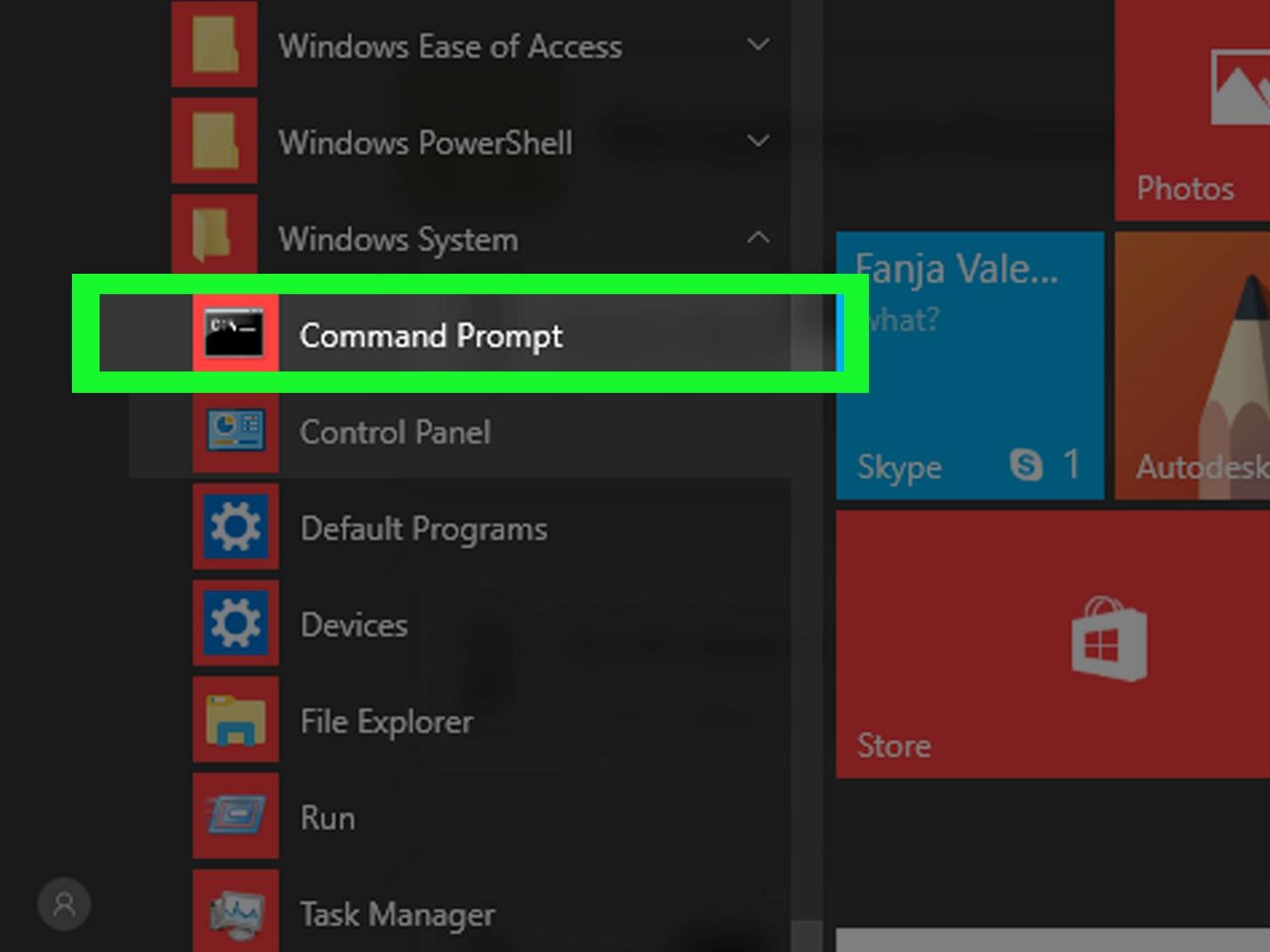 Method 22. Scan your computer for malware
If you have tried all the above-mentioned solutions, but your browser still can't get you to the website you need to visit, then it is possible that your computer is infected with a virus or some kind of malware. You can stop searching for the reasons it happens if there's is no antivirus installed on your computer. The same thing if you are using a cracked antivirus.  
As practice shows, malware often changes certain settings, like network or browser settings. As a result, the browser stops working, while you are still having an Internet connection!
Step 1: We recommend you to download and try some of the proven malware removing utilities like Dr.Web CureIt, AdwCleaner. They are quite simple to use.
If the problem will be gone after the cleaning – this might be the best lesson that you should always be protected. But if the problem will be gone, and then, after a while, it will come back – then it will mean that the virus backed up some parameters that cause the problem to return.
Step 2: To avoid this, you should install one of the top-rated antiviruses, like Norton, Panda, BullGuard, Kaspersky, McAfee and get the full-fledged protection!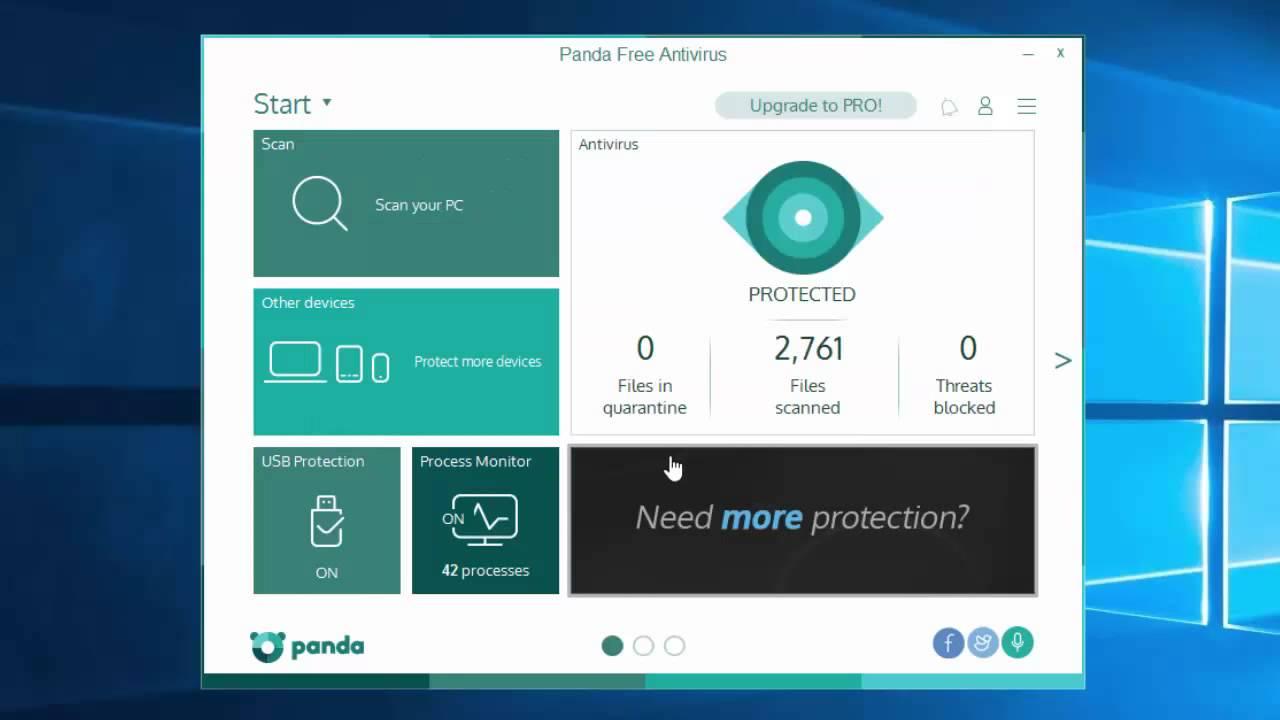 Wrap Up
Hopefully, one of these pieces of advice helped you to fix "this site can't be reached" error. The question is what if you are on the other side? What if it is YOUR site that can't be reached? Are you losing possible leads, customers or readers just because you don't have your own functional web page? We have a solution even for this.
When creating and hosting your web page on Weblium, you can be sure that your site will always be available to your audience. No matter what browser they use. Our professionals take care of all the backend issues. You only need to decide on your design and content and easily edit your website through a handy Weblium Editor.
For design, you can choose from our stunning templates.
But if you are not satisfied with any of the pre-made designs and want something special, Weblium team can make a new unique and professional design for you for a reasonable price. Just let us know through our support team.
Whether you are a company, an event organizer, a freelancer or an aspiring professional, Weblium AI Website Builder web site will present the best of you to the world. Chrome users included.