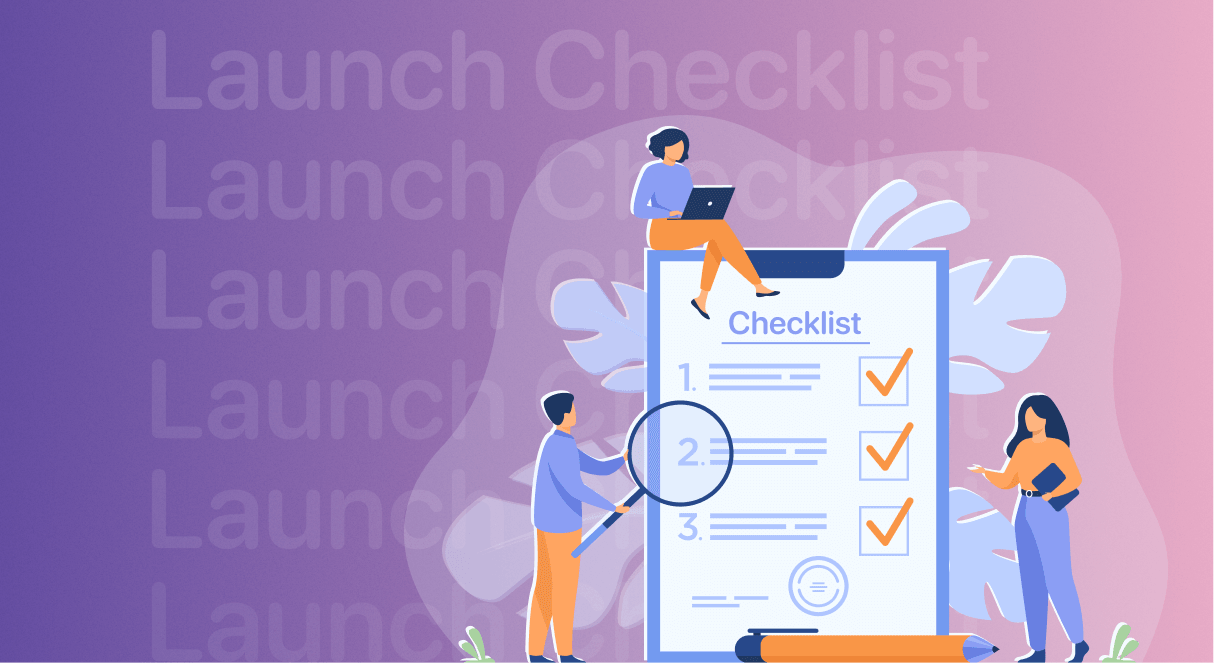 Website Launch Checklist. Things to Check Before Launching New Website
Website launch can come with a lot of stress and responsibility. A new website launched announcement is just as important as investing a reasonable amount of effort into developing the website itself. Launching a website can involve:
building and configuring a coming soon page;

creating a sufficient number of pages for your website to present your business in the most favorable light;

making your website compatible with the algorithms of search engines, which includes using titles, descriptive texts, <h1> to <h6> tags;

connecting Google Analytics to your website;

inventing a non-aggressive yet compelling call to action;

testing all the features of your website;

proofreading textual content;

exploiting the potential of your accounts on social networking platforms to advertise your website and bolster your online presence.
Now that you are in possession of a launching website checklist let us delve deeper into what each of the stages specified above means.
Building and configuring a coming soon page
Should your old website require an upgrade, or should you be a novice in the business of establishing a solid online presence that actually benefits your business, you would most certainly have to consider the possibility of creating a coming soon page. Pages announcing the emergence of new websites abide by certain principles. The mission of a coming soon page is to shape the visitors' expectations and entice them to return to you and visit your website when it is ready.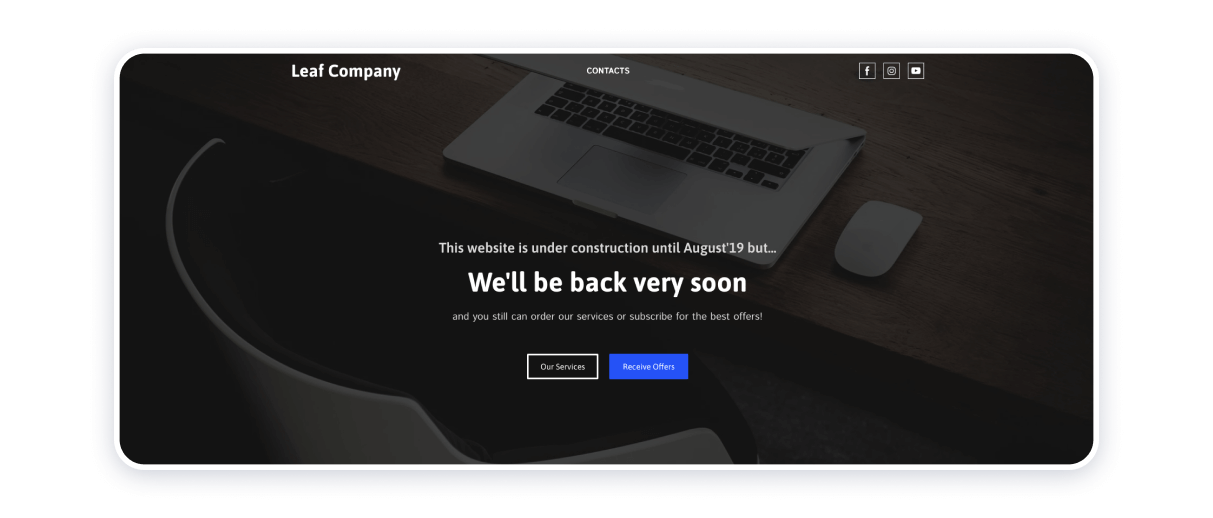 Please, read the following brief article explaining what a coming soon page is, why you need it, and where to start if you do not know how to build one.
Creating a sufficient number of pages for your website
The question that beginner website owners ask most often, according to JCSURGE, is how many pages their websites should have to generate traffic and leads. While there is no definite answer to that quest, most digital marketers agree that every meaningful content unit deserves a separate page. Key page categories to bear in mind when launching a website are as follows: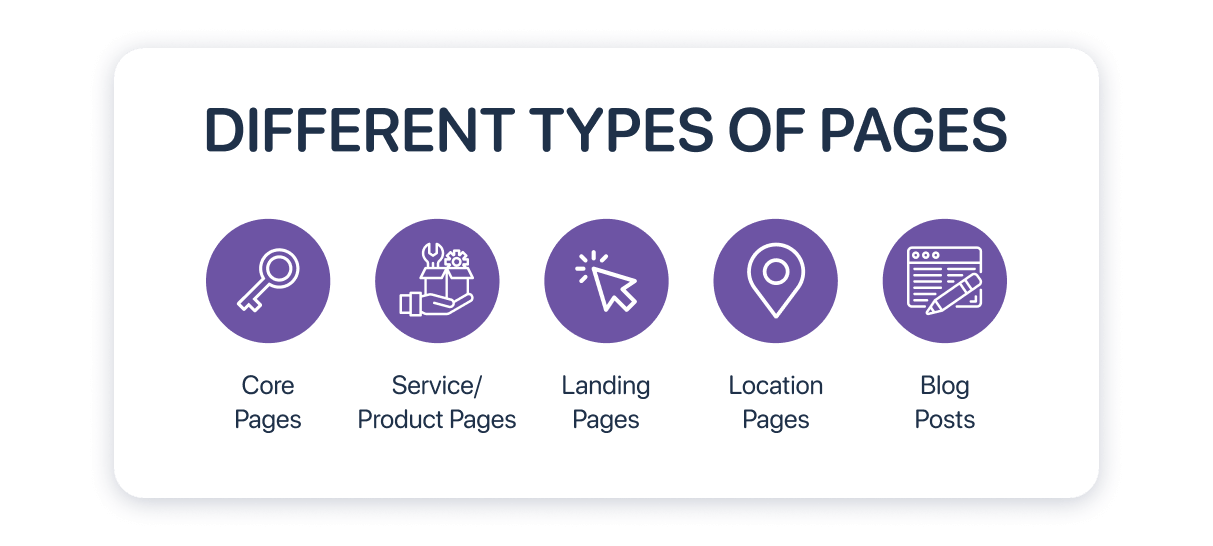 🔑 Core pages, that is, the ones your website cannot manage without, including but not limited to the homepage, about, gallery, terms of service, and value statement;
🗂️ Service or product pages, introducing your target audience to the solutions your enterprise has to offer;
🖲️ Landing pages, aiming at urging a visitor to take certain steps;
📍 Location pages, often underestimated, help your website visitors understand where you deliver your services and where you are in the world. You have to be specific and honest here  to avoid confusion or getting reprimanded by Google for placing misleading information;
📝Blogs pages, which may be an effective tool for asserting yourself as an expert within your chosen niche.
In conclusion, to make an informed decision about the number of pages your website may require, pick a niche, explore your competitors, and conduct a keyword search.
Making your website compatible
Compatibility converts to proper SEO, which, in turn, significantly enhances your website's discoverability. Weblium has conducted thorough research for you on the matter of how to give your website's SEO proper setup and boost. Should you feel like you need to know more about meta tags, alternative tags for images, canonical links, and effective use of keywords, headings, and subheadings, please consider checking this piece to streamline your SEO strategy.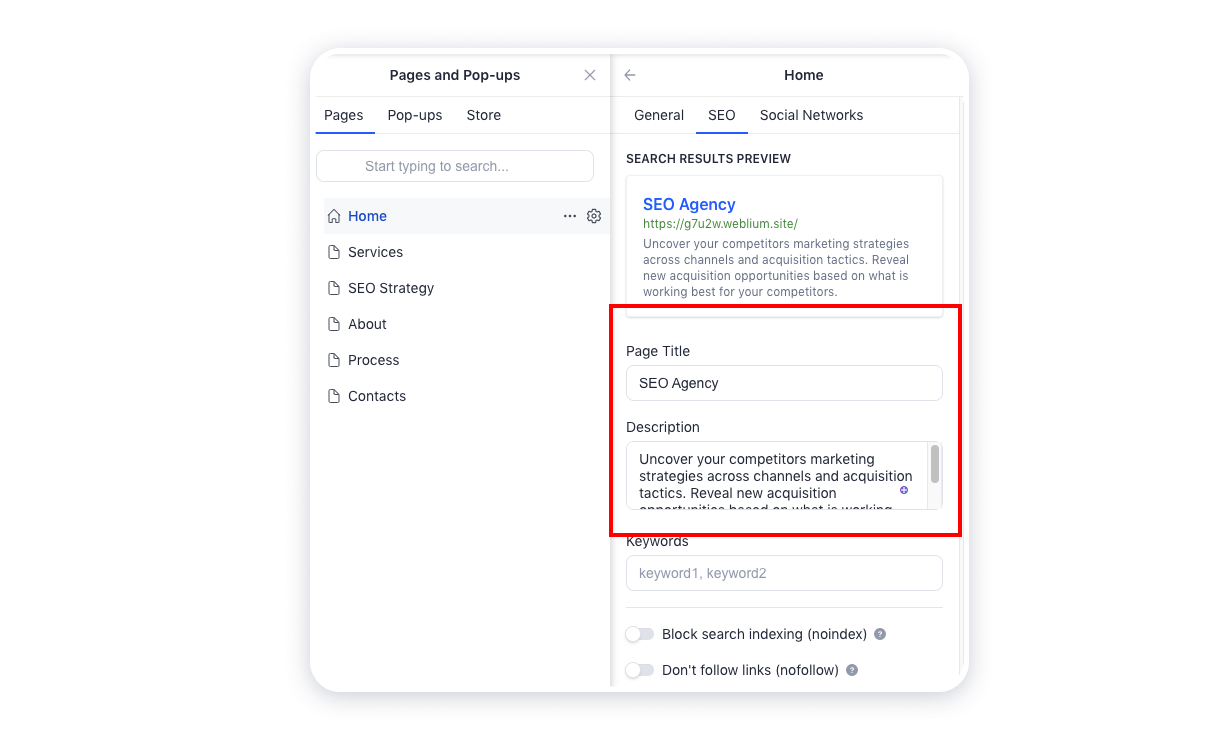 Launching a website, after all, is also a matter of keeping up with the pace of development of science, technology and increasing refinement of digital landscapes.
Connecting Google Analytics
Keep a close watch on your website's discoverability and how the visitors use your website with Google Analytics. The service enables you to receive information about the average time the visitors spend browsing your website, the number of visits, and bounce rates. Google Analytics massively helps to adequately evaluate and fines your online marketing strategies and user experience on your website. Please, be informed that only professional websites are consistent with Google Analytics. Thus, this particular stage is an essential item on your new website checklist, especially if you are determined to establish a great reputation for being credible and professional. Please, find more detailed step-by-step instructions on how to connect Google Analytics to your website on Weblium here.
Inventing a non-aggressive and compelling call-to-action
To launch a site, you will inevitably be facing a concept of call-to-action. Seek not to overburden your website's visitors with unnecessary information. However, strive for making your motifs and goals as an entrepreneur clear to your potential clientele. Ask your website's visitors to take action the reasoning of which they would be able to understand. Hence, you will boost your potential customers' confidence in you, which translates into loyalty and trust. Find this piece here to develop a better grasp of what constitutes a compelling and reasonable call-to-action.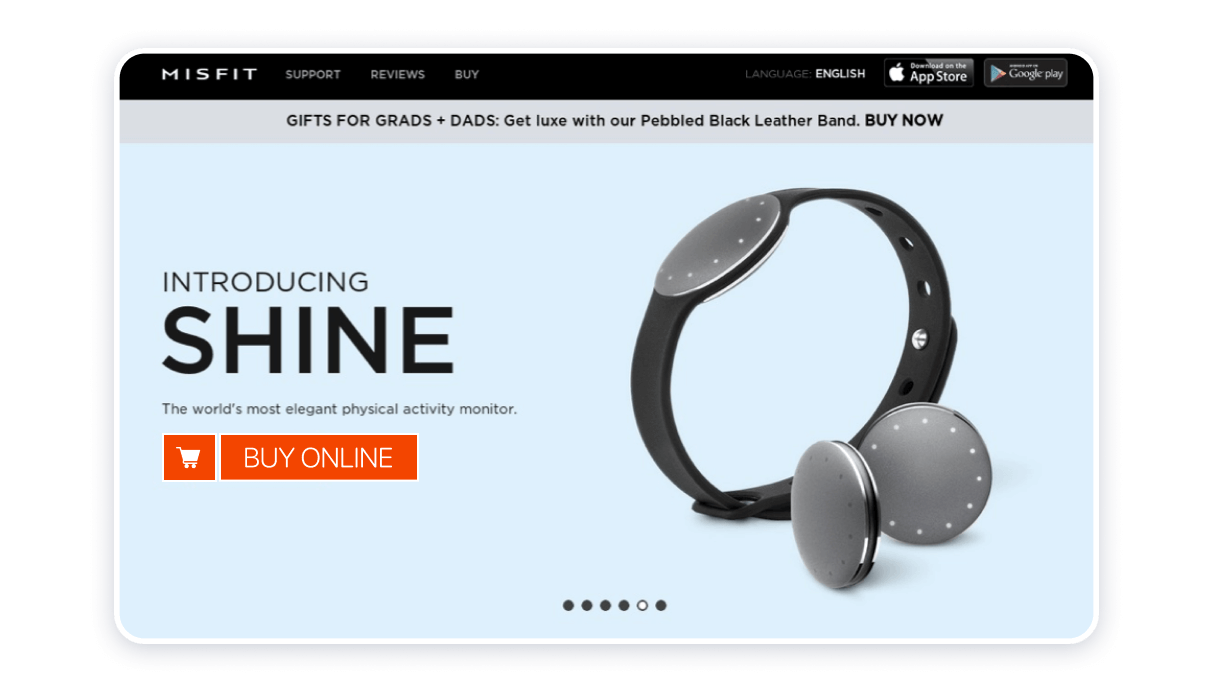 Testing all the features of your website
One of the things that most users tend to underestimate when they launch a site is proofreading and editing content and their website's functionality. Launching websites requires a great deal of concentration and no small amount of assiduity. Be sure that all headings, buttons, icons, links, images, and blocks work and are placed where they are supposed to so that they can be easy to find.
Ensure all the textual units of content you will be adding to your site, and its pages are error-free.

With Weblium, you will be able to make all the necessary adjustments to your website or webpage at any time, which includes changing fonts, color pallets, and the design of buttons and icons. Please, consider reading this piece to find how to launch a new website and avoid unfortunate mistakes in the process.
Exploiting the potential of social media
Use personal and corporate accounts on social networking platforms to streamline establishing a robust online presence and solidify the latter even more. The prominence of social media is continuing to increase, whether we are happy about it or not.
The only way philosophically approach the matter specified above is to acknowledge that social media can be a place for constructive communication, assuming each user on social media is ready and willing to take responsibility for how they use them and the messages they communicate through them.

To learn how to unlock social networking platforms' potential and, with them, generate traffic to your website, please, read here.
Summary
The website launch checklist outlined above is just a set of guidelines. Each new website launch comes with its difficulties and benefits because there is no simple or traditional recipe for launching a website. Hopefully, those fundamentals will help you figure out what to pay attention to when building your website.
If you think establishing an online presence is futile and tiresome, the best time to launch a website is whenever you are ready to commit to it, mainly because it is not easy. Should you decide to go through with your plan to put up a website, Weblium can become your trusted partner on this journey to focus more on the passion that has led you to where you are, on the verge of going online.