What Is a Microsite? Best Microsite Examples
Microsites are the new say in web development. Big corporations use them as supplementary platforms for better client and product segmentation. For smaller companies, it's just a true gift. A micro-website may be a good and cheap alternative for expensive multi-purpose websites.
We Already Have A Website, So Why Do We Need A Microsite?
Create Your Own Microsite Website!
Microsite definition
It's a smaller-scale site that may consist of any number of pages but is focused on one specific niche or topic. Not to confuse with a landing page, which is only one page, microsites may include as many pages as required for a specific purpose. Microsites are also called "independent campaigns", "branded blogs", and "communication platforms".
For example, if a company provides cleaning services, it may need just one microsite. At the same time if a company provides cleaning and decoration services it may need two different microsites for each of the services.
Initially, microsites were used to accompany a big corporate website to focus on specific pieces of branded content outside of the company homepage. Today, the definition has expanded and small company websites that offer a limited amount of products or services can also be called microsites.
Microsite examples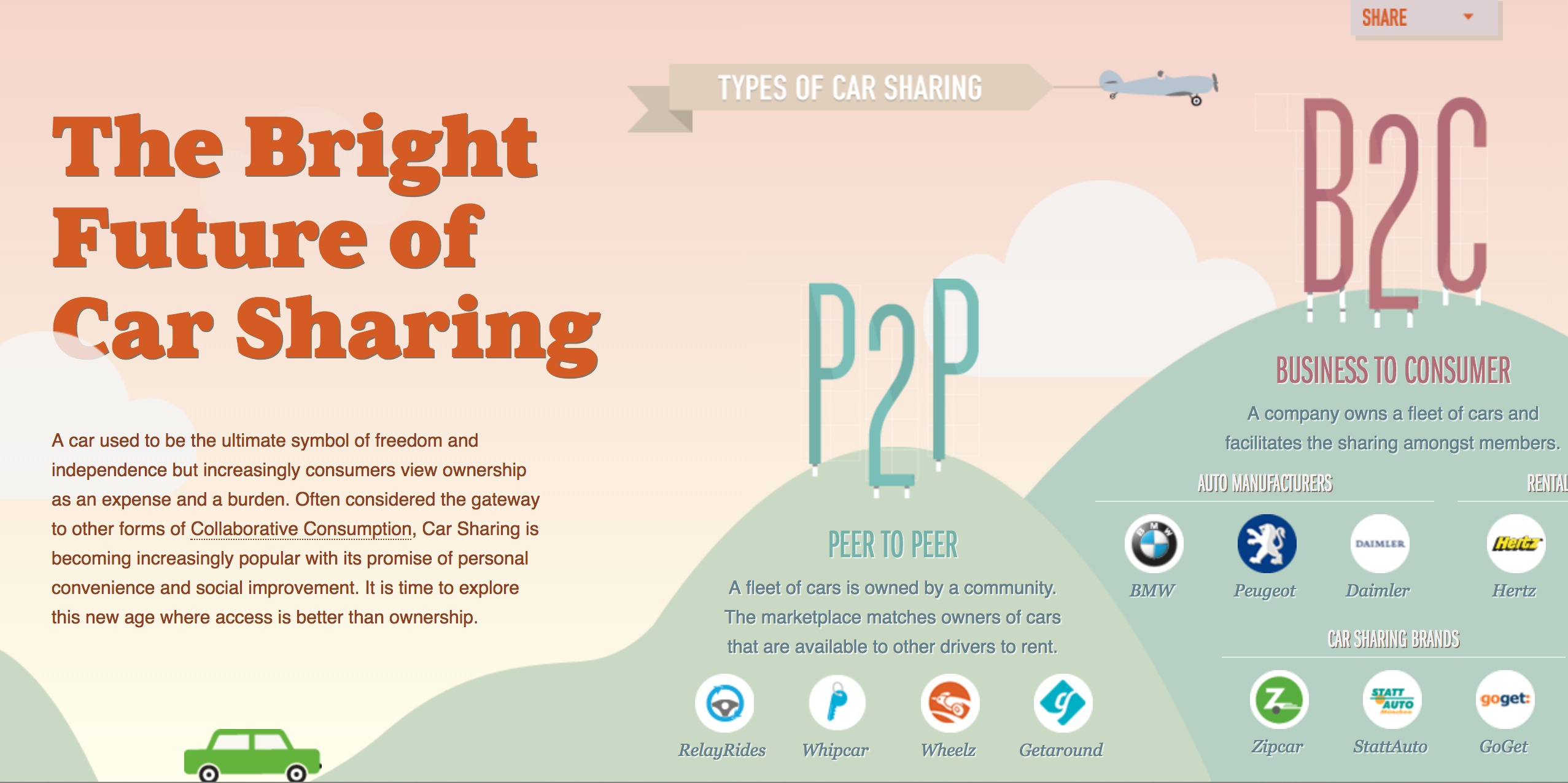 A great example of a microsite is FutureofCarSharing, a collaboration from Hyperakt and Collaborative Fund. It uses clever animation which invites visitors to click on the illustrations and discover interesting facts about countries and their car-sharing options, which makes for a fun and engaging user experience.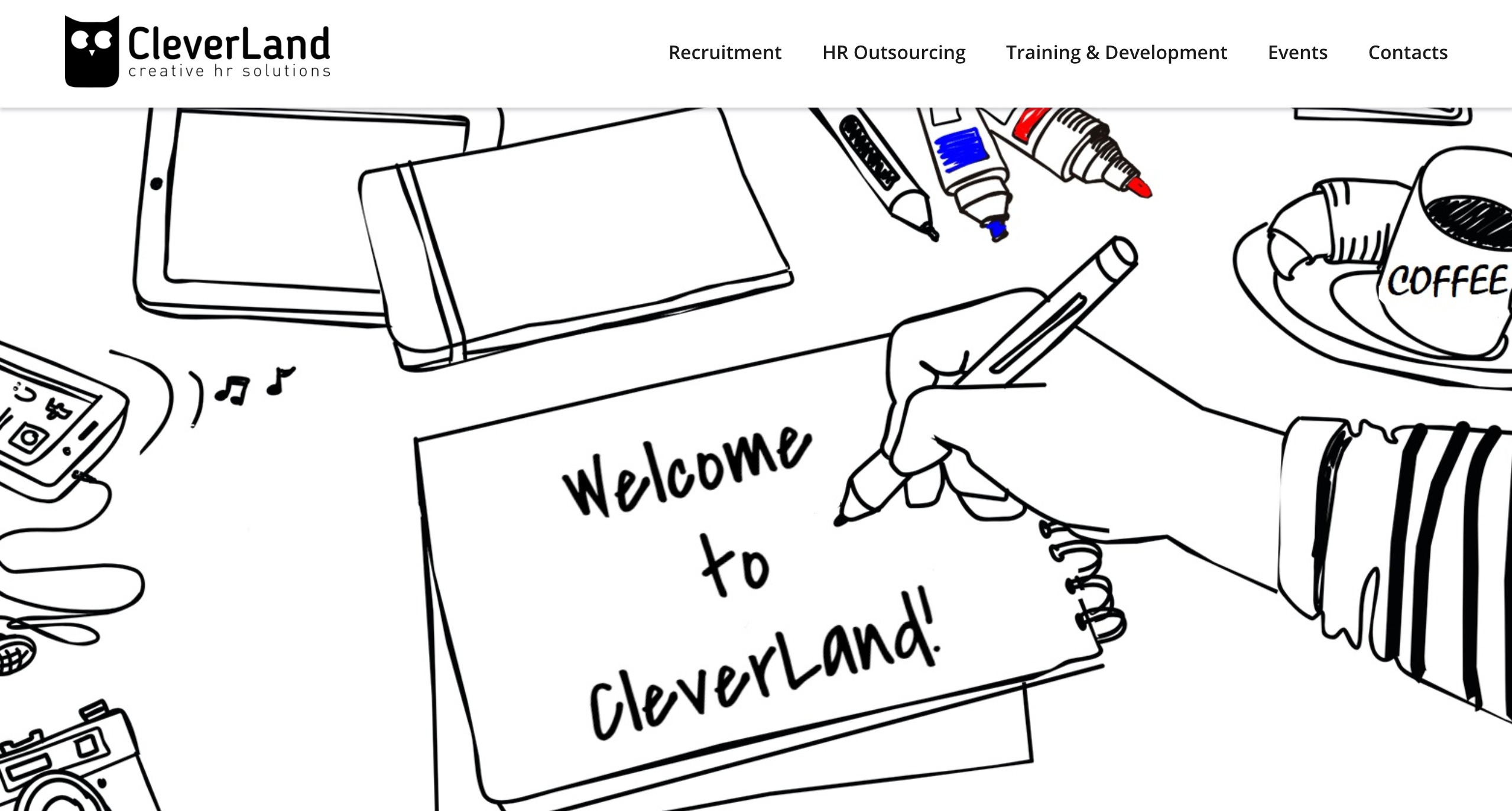 CleverLand is another great example of a microsite created for a small business. Its focus is solely on HR and recruitment. It's also fun and interactive and has all the necessary information.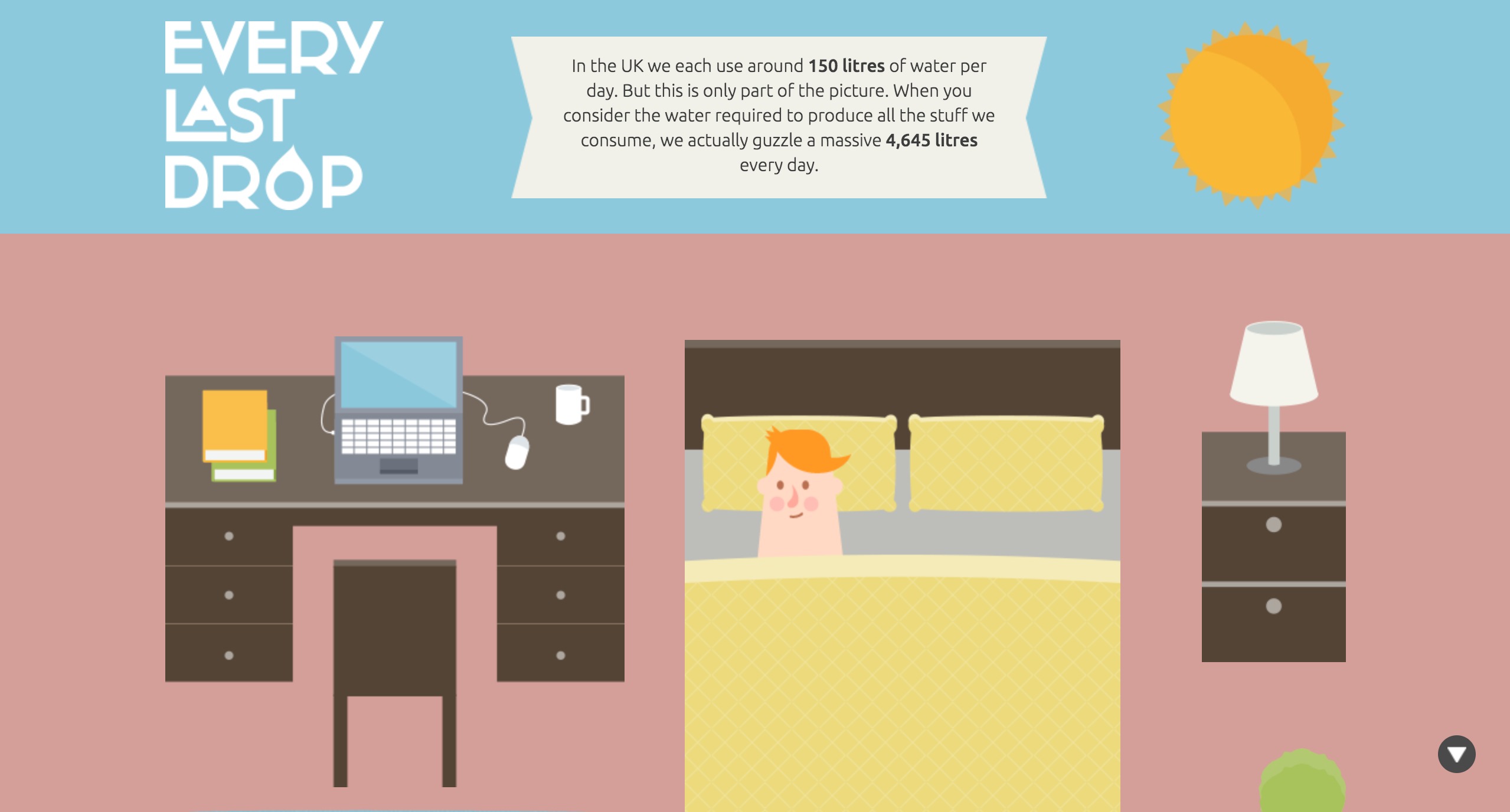 EveryLastDrop is an infographic microsite from The Waterwise Project, a UK non-profit organization promoting water efficiency. They've created a microsite to raise awareness of the statistics of how people use water daily.
Doritos Ketchup Roses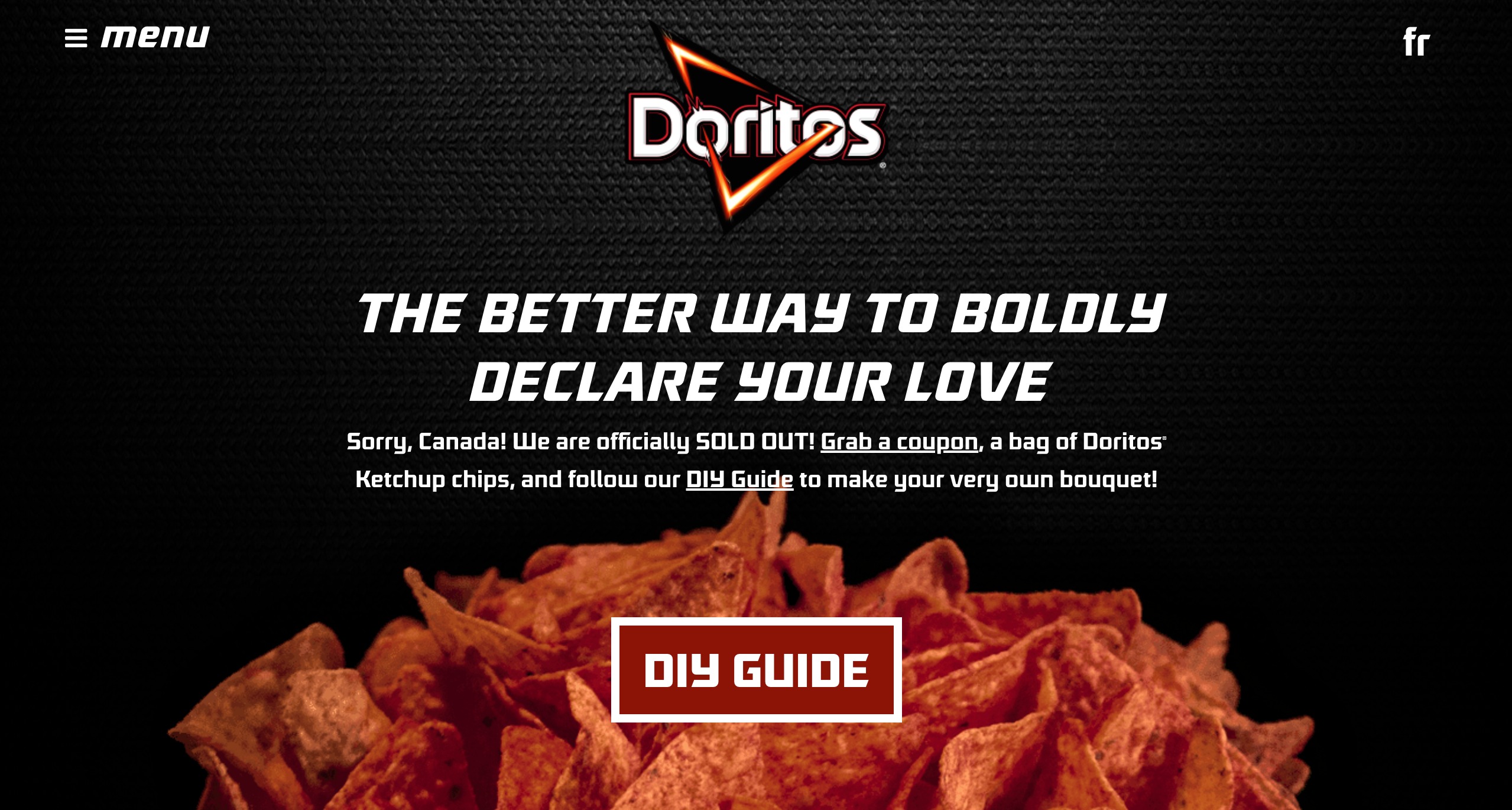 Doritos Ketchup Roses was created by Doritos as part of Valentine's Day campaign to bring back the limited edition ketchup flavor. Customers could order a bouquet of rose-shaped, ketchup-flavored Doritos. There is still a guide to making the roses yourself.
5 Top benefits of having a microsite?
Big corporations use microsites in their marketing efforts to raise brand awareness or hold different marketing campaigns, like promo or fundraising campaigns. But they are also valuable on a smaller scale. Here are some of the benefits that your company can make use of:
Cheaper
 They may consist of any number of pages, but their simplicity can reduce the price considerably.
Faster to make
Once again, a microsite has fewer pages and less content, so it shouldn't take much time to compile.
Easier for SEO promotion
If people like and share your microsite or you launch a strong link building campaign, it will considerably boost your search engine optimization (SEO) value. Compared to big corporate websites, SEO promotion is easier to implement on a microsite.
Increase your sales
 You can use them to get through a specific targeted audience or user behavior which, in turn, helps generate new leads.
Perfect for small businesses and niche services
where all content revolves around one topic. For example, a personal brand or web design service doesn't need a huge website with advanced functionality. All they need is a usual yet professional website to promote their services.
How to build a microsite?
There are several options for how you can get a microsite done. All of them have their own advantages and drawbacks so read carefully to find the way that will best suit your needs and budget.
Option 1. Order from a web design studio
An obvious option is to order a website from a web development studio. The first thing you come across here is high costs and it's no wonder. In a studio, every layer is done from scratch, from the website concept through microsite design to coding.
Pros:
The work is done by specialists, you only need to tell them what kind of website you want;

The website is made from scratch and tailored to your requirements.
Cons:
It is expensive since you are paying to several specialists;

It takes a lot of time to build a website from scratch, usually more than a month;

Deadlines are delayed quite often;

There is no guarantee that the site will reflect your marketing strategy and help generate new leads.
Now, think whether it is worth paying a hefty sum if your website is, for all intents and purposes, designed to convey information? Of course, marketplace platforms or any website that requires intricate structure, interactive elements, or a complex personal account, could justify spending money, time, and involving different specialists. Meanwhile, most websites don't need all the bells and whistles.
Option 2. Hire freelance web developers
Another option you have is to hire freelancers who will do your website from A to Z. Sounds like you will have the same deal as with a studio but for less money? Yes and no.
Pros:
Work is still done according to your requirements and you get a personalized website;

It's usually cheaper than

web design

studio services.
Cons:
You need to spend more time on conveying your requirements;

You need to be actively involved in the process and do all the edits;

You always run the risk of hiring an unprofessional or dishonest freelancer;

Longer and more frequent deadline delays than at a web design studio.
Once again, if you need a simple but effective website, do you really need to reinvent the wheel with requirements? In most cases, it's about the design and quality of the website, not state-of-the-art features.
Option 3. Use a content management system (CMS)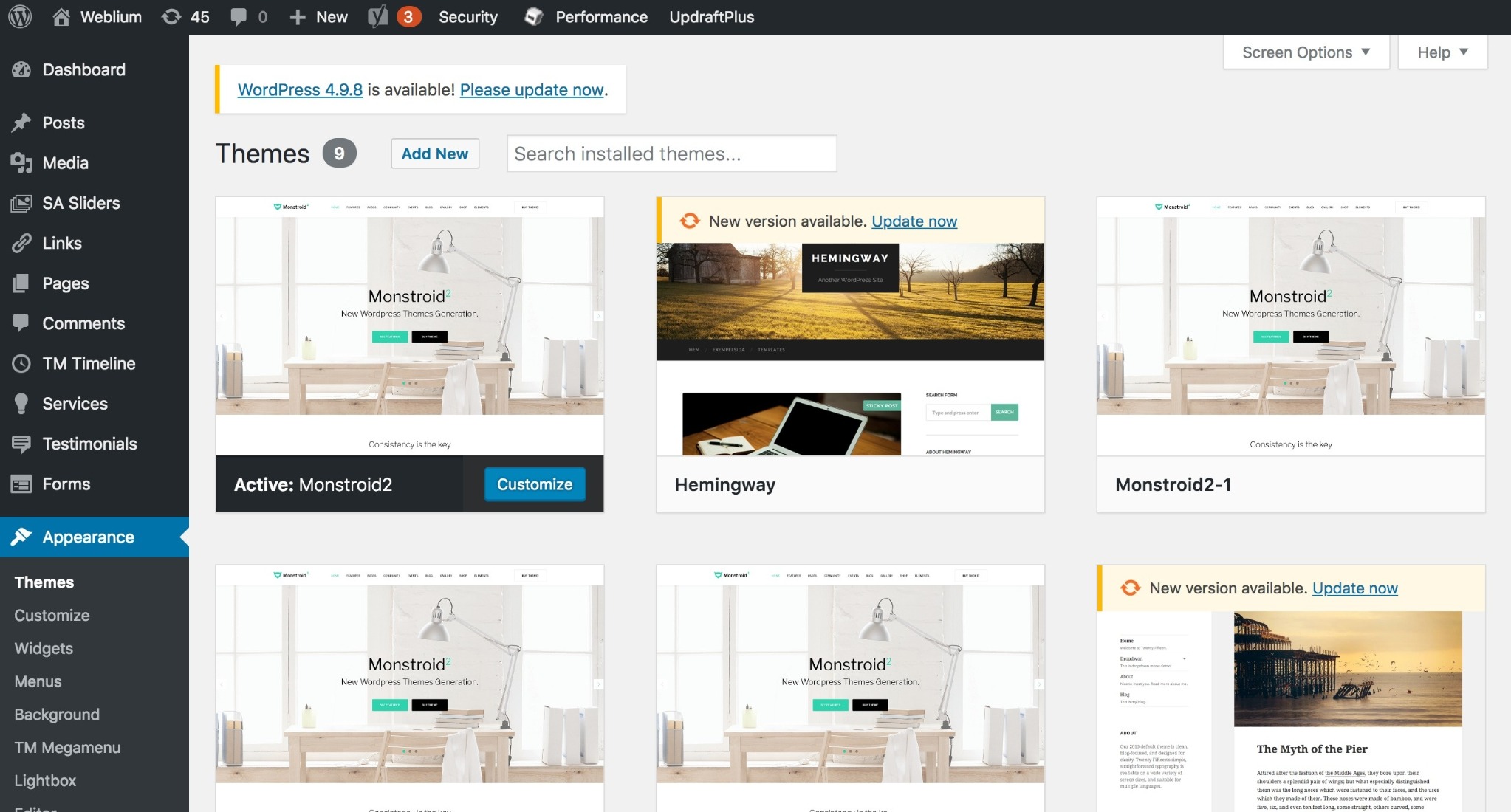 CMS platforms, such as Joomla and WordPress, allow you to choose from an unbelievable amount of website templates, including the ones for microsite design.
Pros:
You don't depend on contractors;

It is cheap: you don't pay any fees and the templates are either free or pretty affordable;

It is relatively easy to use: you don't need any special skills or years of practice;

You can set up and modify these websites however you like, connect add-ons and plug-ins;
Cons:
Basic web development skills are still desired;

You need to constantly fix bugs, errors, website crashes on your own;

You cannot go beyond the functionality of a CMS platform, i.e. the functionality will be a bit limited;

These websites may be more vulnerable to hacker attacks.
Although it is free, you spend so much time setting up the website and fixing it, that paying money to a specialist may sound like a good idea.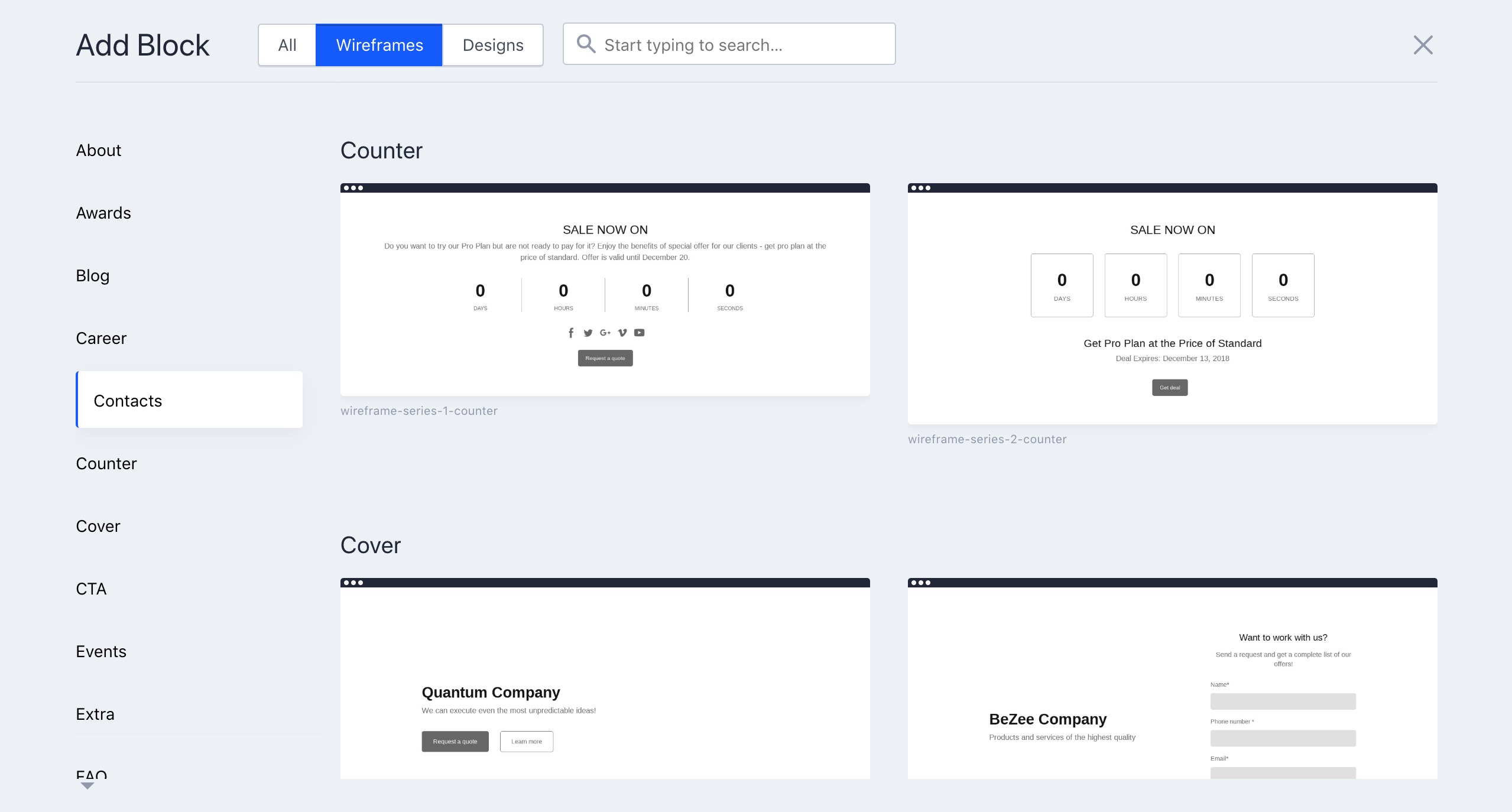 A website builder is a revolutionary idea in web development.
Before, you had only two options: either pay somebody to do a website for you or learn how to do it yourself. And learning web development takes a lot of time, money and practice.
Website and microsite builders work on a "what you see is what you get" basis. They offer ready-made templates, including microsites templates, for a relatively small hosting fee or sometimes even for free. You can choose the one you like the most, modify it, add or delete elements in a visual editor.
Pros:
They're cheap or sometimes free of charge;

Building microsites

on such a platform are much quicker than all the previous options;

Templates consist of block elements that are easy to adjust, swap, and fill with content. No web coding is required at all.
Cons:
Without any understanding of

website design

principles, it's still hard to make the site work from the marketing and usability point of view;

You still waste time that could be used for other business tasks;

It's harder to make the site look professional using cheap or free templates.
A website of this kind can work just fine as a pilot version, but it can't really replace a professionally done website. It won't be as effective.
Are there any alternatives?
At this point, it's either you pay a lot, and still without any guarantees, or pay little and waste a lot of time. Isn't there an alternative that allows you to create a microsite (or any other kind of a site) quickly and professionally, exactly as you want it, as a business owner?
It's something we have borne in mind while creating the Weblium platform.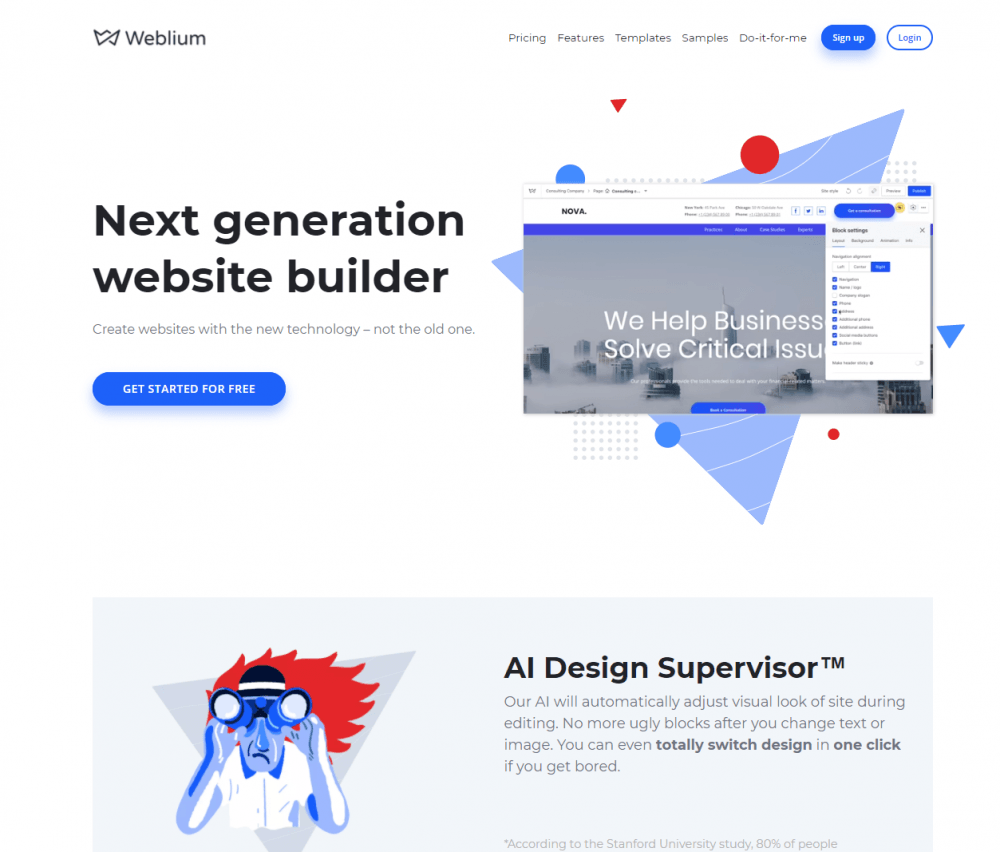 Imagine that all you need is just make an order and tell a company representative what website you need. All the web design and technical work are done for you by professionals and what you get is a ready website. Just as in the "web development" option.
At the same time, your website may be ready in 2 to 7 days. It's what we really do if the website doesn't need dozens of pages and the clients provide us with information quickly.
The website you get is really easy to manage in an intuitive editor. You can add, delete or change any pages and blocks at your discretion. Just as in the "website builder" option.
And yes, it's definitely cheaper than any web development or even freelance services. Usually, it takes only 1/10 of the market price.
So what is Weblium Website Builder?
Weblium is an advanced do-it-for-you website builder (FREE). Our studio will do all the web design and development and, after the website is all done and approved, you can use an intuitive editor to manage it yourself.
We developed dozens of websites daily, including your typical multi-page websites as well as mini-sites.
All you need to start is fill out the form. We will call you back and create a prototype of your website for free, without any obligations or hidden fees.