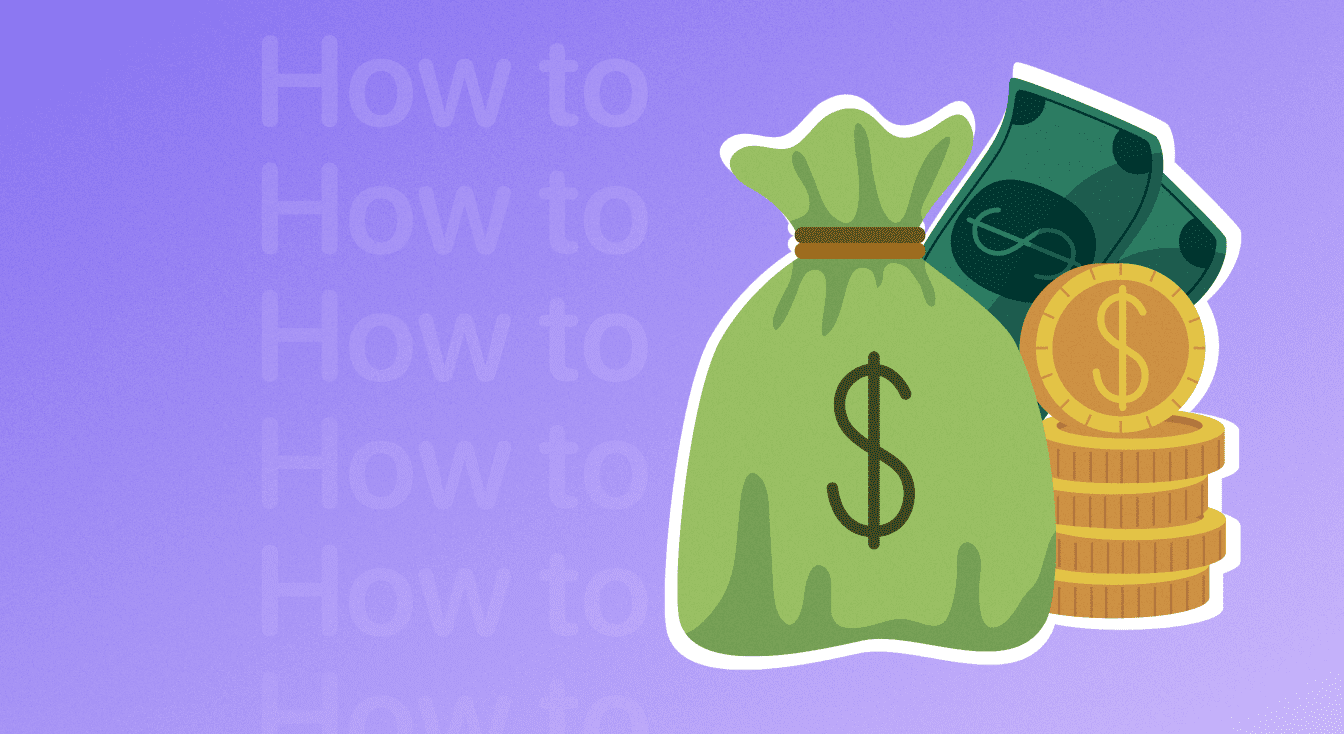 9 Ideas on How to Monetize Your Website (Excluding E-commerce)
Making money through a website is not a pipe dream. It's not effortless, either. Moreover, to get the desired result, you have to invest a lot of your own time and patience into it.
When we say "a lot," we really mean it. First, you need content. According to Marketing Insider Group, to drive traffic to a website it is necessary to post 2 – 4 times per week.
HubSpot's research study says companies that made 16 blog posts or more a month received 3.5 times the traffic compared to companies that blogged less than four times a month. Do you know what that means? You have to provide your website with a large amount of content each week.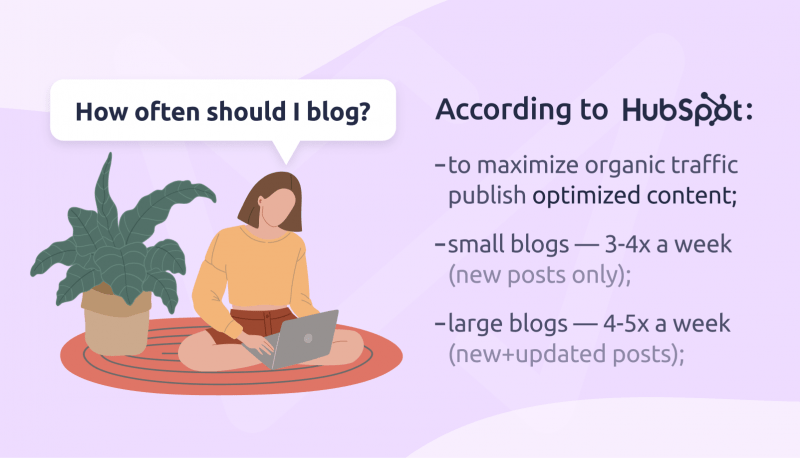 Second, you have to promote your website. There are plenty of instruments to achieve that goal. Some of them are easy and cheap to work with, while others require some investments from you.
Third, be prepared to earn no money in the beginning. Of course, if you found a cure for cancer or your sister is married to Johnny Depp, that's another story. But if you don't have a card up your sleeve, be prepared to experience a path full of ups and downs.
So, how do you feel? Still ready to make money by traffic? Good! Then let's discuss the monetization of your site.
9 proven ways to build a website that makes money
1. Earning on the Ads
Simple, trivial, but effective. All you need – sign up for Google AdSense Account. From there, Google will place advertisement blocks on your site.
For example, suppose you publish book reviews and interviews with famous writers. In that case Google AdSense will suggest your visitors buy a new Z novel on Amazon or join writing/copywriting courses.
Click prices vary from $1 to $5 per click.
Another way to earn money from people who visit your website is to sell ad space. For that purpose, you have to contact a company that is interested in your audience. Then the company will pay you for a demonstration of its ad. Prices depend on your traffic level per month.
Pros
Google AdSense is easy and free to use.
Cons
To earn enough money to support yourself you have to provide a massive online traffic flow to your website every day.

People usually don't like ads. They may even use specific apps to block them. As a result, income may decrease.
2. Affiliate marketing
This is the quickest way for those who want to make a website and earn money for free — the most popular, too.
Just sign up for the partnership program, find the product you like, and promote it on your website. For that purpose, you have to add a specific affiliate link to your posts. If people like the product, they will click the link and buy it. You receive a commission for each sale.
The typical commission rate for sales starts at about 5%, but you can get 20%, 30%, or even 50%. It all depends on how good your affiliate network is and how engaged your audience is.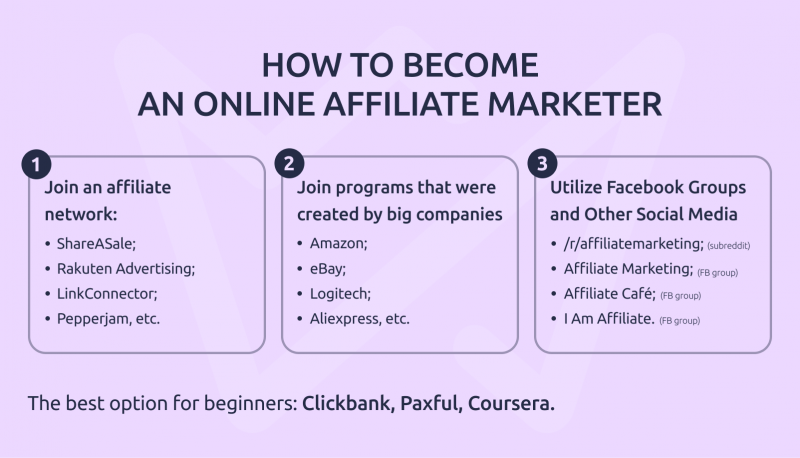 Pros
Affiliate marketing is an undemanding, trouble-free, and effective instrument to earn money.

It is very beneficial for you. Do you want proof? Michelle Schroeder-Gardner, blogger. Just see for yourself how her

website

makes money by traffic. Through her affiliate network, Michelle earns about $100,000 per month.
Cons
To make your affiliate network work, you need a vast, engaged audience.
3. Teaching
That's an excellent opportunity for experts in any professional field. Do you have strong Mandarin reading/speaking skills? Or maybe you're an outstanding investment expert? Try to teach others! Set up a free account through Clarity.fm to find your first clients.
Another option is to start online courses by yourself. To do that, prepare your website thoroughly:
Write a cool about me page, describe your goals and benefits for your students.

Create a contact form to help people to sign the course.

Use pop-ups to catch attention and intrigue your visitors.
Sitebuilder Weblium provides you with all the necessary tools. We also have detailed guides that show how to make a website that makes money.
Also, it will be useful to create an account on an educational platform such as Teachable.com. It helps you find new customers.
Pros
Online education is very profitable. According to Global Industry Analysts' research, this industry will grow from $107 billion in 2015 to $370 billion in 2026. Some experts even say online education will replace a traditional one.
Cons
It may be hard to find clients because of tough competitors.

Teaching requires lots of time. It's not an option if you are looking for a side job.

You need to develop strong public speaking skills.
4. Donations
Add a small donate button to your website. If people like your content, they will click a button and send you money to repay for your hard job.
Paypal suggests a special code that helps to create a donation system on your website. Downloading it requires about 10 minutes. You also may use alternative services of other companies.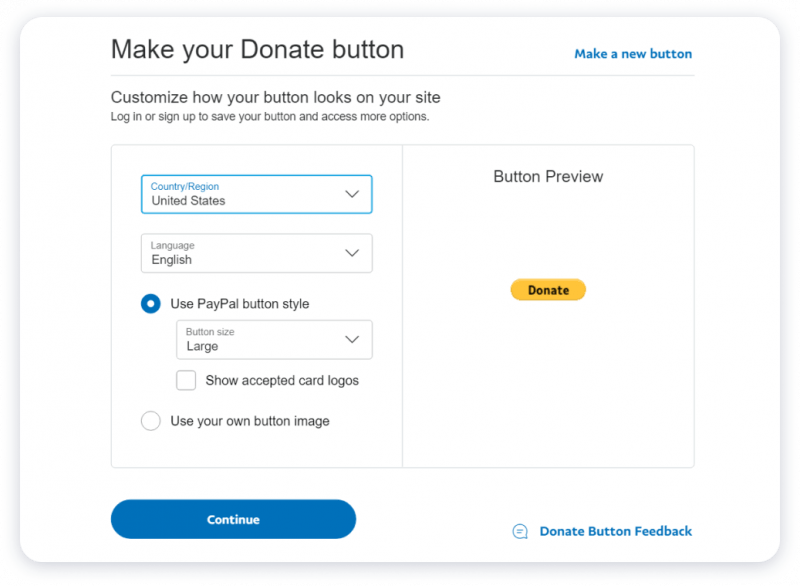 Pros
Donate button is easy to install.

It doesn't matter if you have a strong follower community or not. If you are a so-called newbie, the donation button is your first choice.
Cons
People usually don't donate too much, so this instrument doesn't make you rich.

However, there are some exceptions. For example, web.archive.org gets a significant sum of donations every month. That's because this site visits millions of people per month.
5. Translating
Not every book is translated into English. You may translate them first to introduce your audience to new authors. That's how literature site NovelUpdates works.
Companies are also looking for qualified translators. If you have a language degree, the website is a great tool to promote your skills.
Translating is good as a source of a side job or a part-time job. To increase traffic try to develop your blog or start a language course.
Pros
Translating is a good source of side income.
Cons
You have to speak at least two languages fluently.
6. Writing
Perhaps you have already heard about copywriting or content writing. Maybe you even write content for yourself. That's great but have you ever thought about writing a novel or drama play? Do you know that this type of content is trendy now? Look at the Wattpad. This platform allows users to publish and read books. Not the books of famous authors like Steven King! Wattpad introduces its visitors with novels which were written by simple people like your neighbors. Sound strange? What will you think if we tell you that Wattpad has more than 90 million users? Moreover, the platform has signed contracts with big publishing houses to help writers to receive compensation for their works.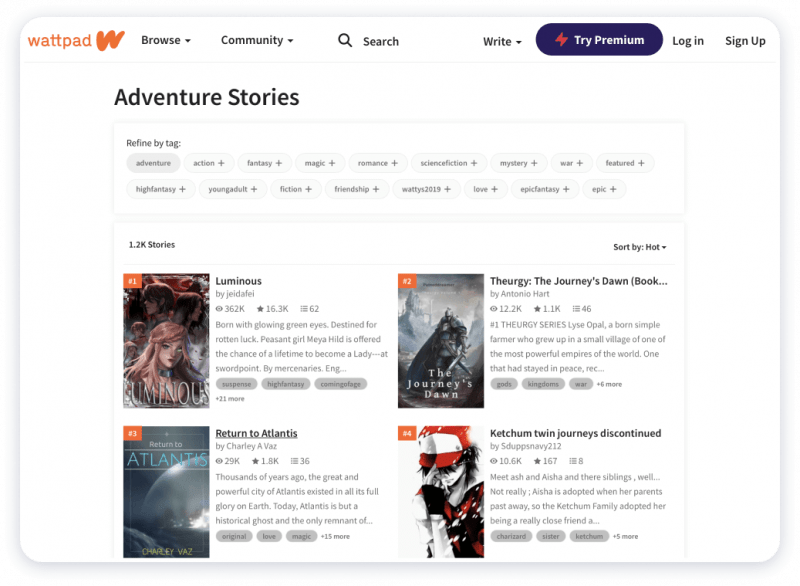 There are other platforms like that and they are popular among users too. So, what do you think about writing now? You can start your literature blog and use Wattpad to promote it. That's a rather fresh but effective method.
Pros
Interesting hobby with great monetization potential.
Cons
Book writing requires a lot of your time.
7. Build an online community
Online community involves people with common interests, opinions, and goals who mostly communicate in a virtual space.
There are plenty of ways to create such a group. You can build an online forum for representatives of a specific profession or for people who like reading comics. You can create a literature blog to unite readers all over the world.
Whatever you choose, online communities are a great instrument for popularizing ideas and selling products or services.
Learn from Shane and Jocelyn Sams if you really want to make your community. These guys have their community called Flipped Lifestyle which teaches people how to launch an online business. It is one of the best in virtual space.
Pros
You may find comrades for any activities.

Bigger community brings bigger possibilities to earn money.
Cons
Don't expect a quick result. Building an online community website that makes money is hard work. You may need some investment, too.
8. Podcasts
Jeff Rose, the personal finance expert, made $8,000 in three months recording podcasts for the Good Financial Cents.
Web show "The Entrepreneur On Fire Podcast" gets even more! According to its financial report, the podcast's gross income for 2021 achieved $198,657. Sounds too good to be the truth, don't you think? Well, that's the power of traffic! Besides, podcasts are easy to make, especially without video.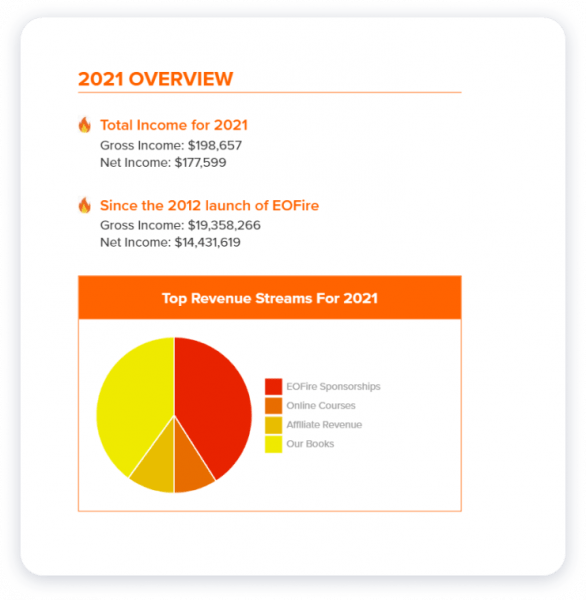 The Entrepreneur On Fire Podcast's financial report
Perhaps, the most challenging thing is to choose the right timing and a format for your podcasts. Before start recording, you need to study your audience's preferences and habits first.
Pros
Easy to do. Just record yourself while speaking.
Cons
You need to have excellent public speaking skills.
9. Sell your website
Some people are ready to pay a reasonable price for a cool site with a strong community. So you may use this possibility to start a business creating, promoting, and selling sites.
However, think carefully about a price to avoid losses. Imagine for a moment that you have a small blog, which is making $650 per/month. You can sell it for $5,000, which is about 12x – 22x monthly income. Not very profitable.
Pros
You may start your own business. Weblium helps to make a website that makes money as quickly as possible.
Cons
There are situations when selling websites won't be beneficial to you.