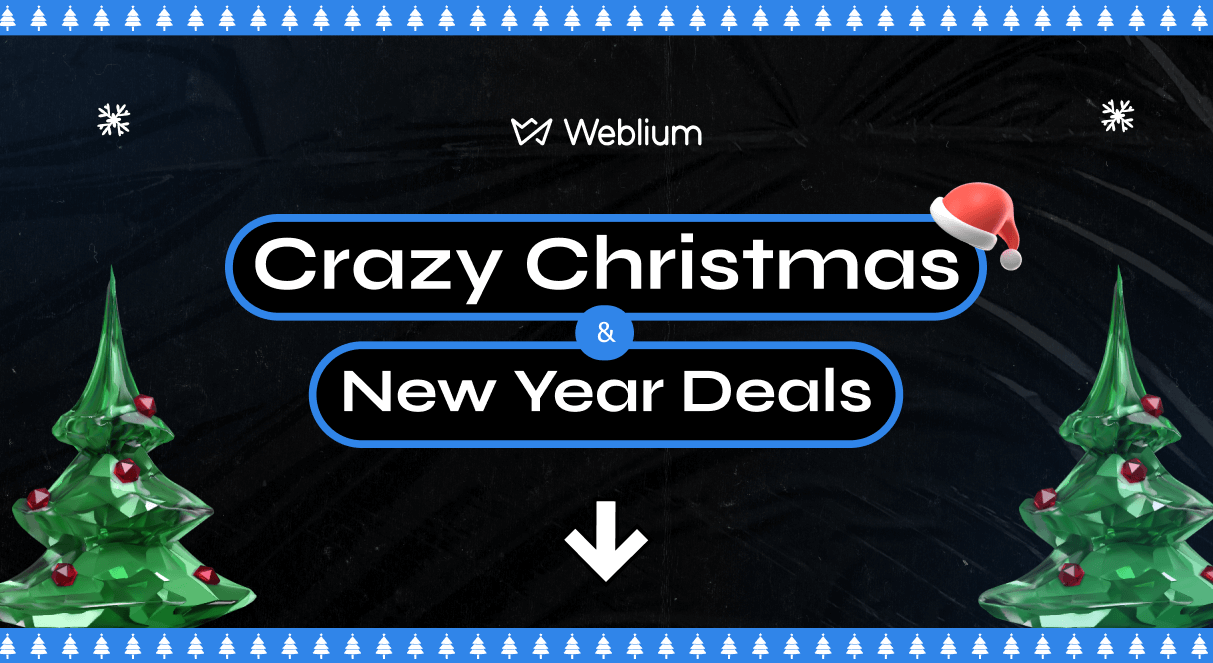 Best Christmas & New Year SaaS Deals in 2022: Crazy Sales! 🎄
You may not believe in Christmas magic… but we bet you believe in unbelievable New Year deals!
After all, if you are a marketing specialist, an experienced designer, a promising entrepreneur or just a guy who loves interesting web tech innovations, then you have your own little magic in your life, which is quite different from the miracles in the lives of ordinary people.
Soon, almost now, you will feel this magic, because we have some better news for you than the living snowmen or +30°C in January!
Weblium and partners have prepared something really unique for you: this is a listing of the best Christmas & New Year deals in 2022 that you were waiting for!
So get ready: now we will announce the full list of the most delicious Christmas deals!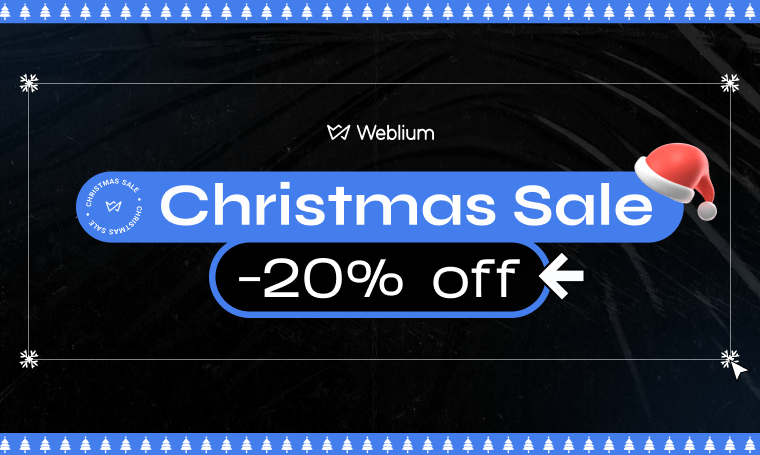 Weblium is the most convenient website builder you've ever tried. With Weblium, you can create a professional site yourself even if you don't know anything about web design or have only a few hours to build a site.
Weblium offers more than 300 site templates for micro, small and medium businesses. You can make changes to an existing template or create your own design. Thanks to advanced SEO settings, it will be easy for your future clients to find you, and a convenient contact form will help them stay in touch.
Christmas deal: get 20% off on the annual and monthly Weblium plans.
Coupon code: CHRISTMAS22
Offer Validity: from 19 December 2022 to 1 January 2023.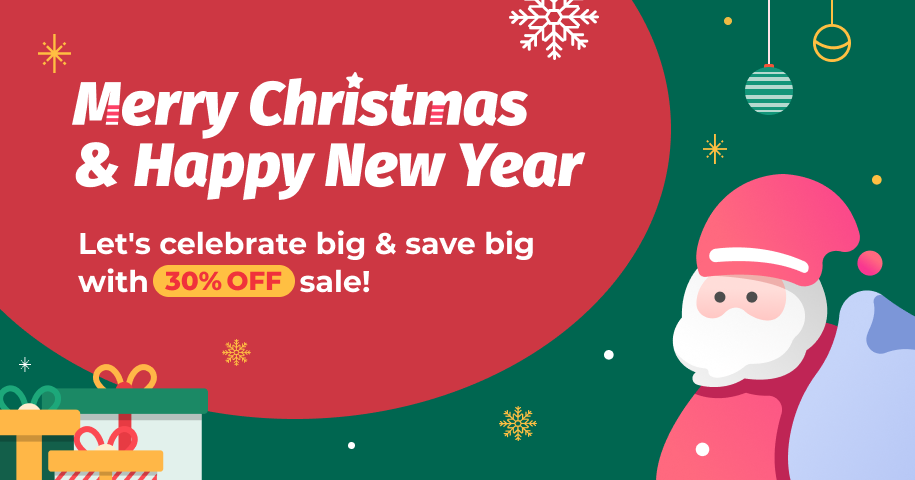 Mockplus RP is a great web-based prototyping tool for creating, testing and sharing prototypes. It allows you to create all levels of visual designs, from sketches, wireframes to interactive prototypes that work like an end product, co-design with your teams in real-time, preview & test out your prototypes on real devices, and share them via a single link to collect first-hand feedback, all without code!
Mockplus RP has simplified building professional prototypes for you, and your team! Christmas is here! Let's make it a little merrier with our hottest savings. 
Christmas & New Year deal: get 30% off on all Mockplus plans. Grab it before it's gone!
Promo code: Xmas22
Coupon Validity: Now – Jan 4th, 2023.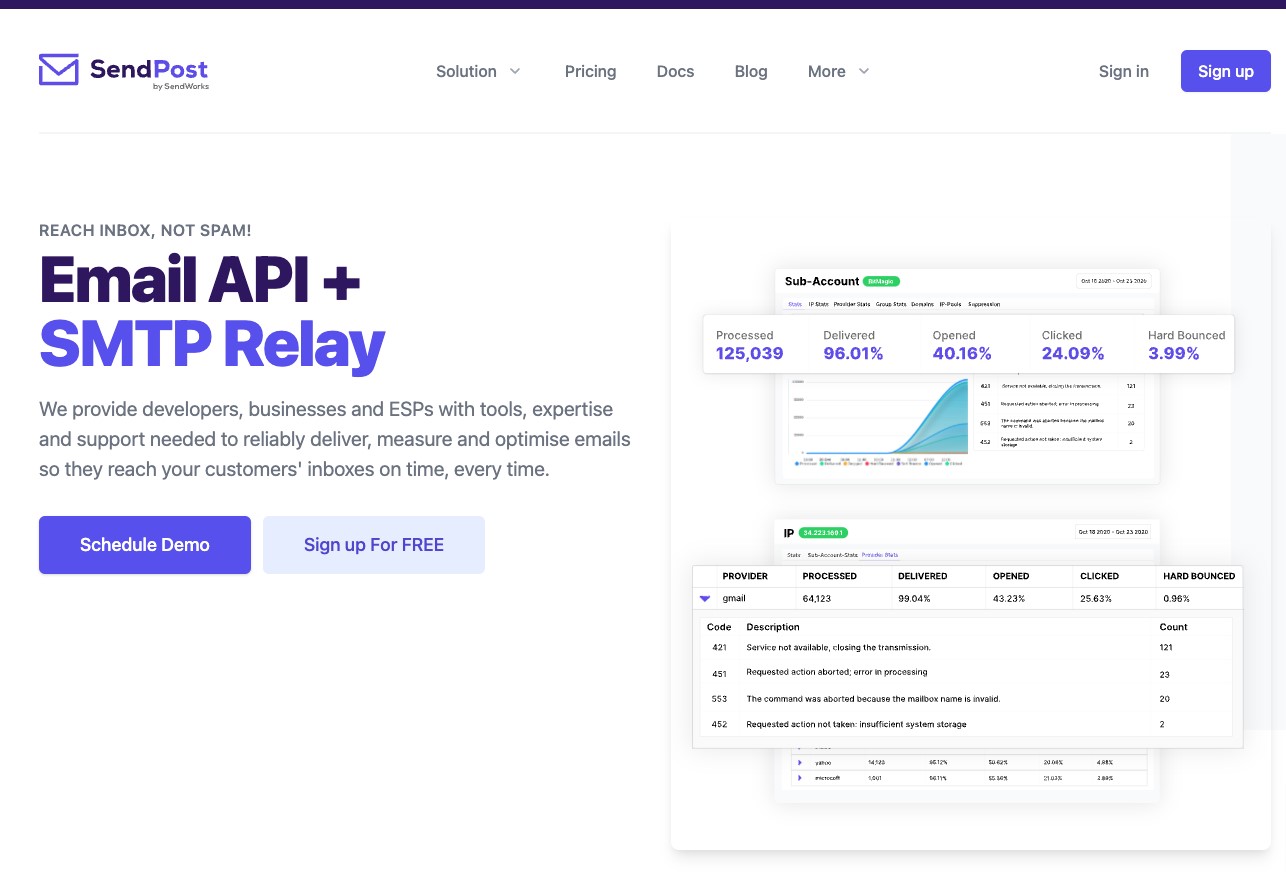 SendPost is an email delivery service. It provides developers, businesses, and ESPs with a solution to reliably deliver, measure, and optimize emails. They have API SDKs in 14+ programming languages. You can use their API to send and validate emails, measure stats and manage domains/IPs.
You can get detailed deliverability stats to keep an eye on your deliverability and fix it before it dips down. Over 413+ million emails are sent via SendPost per month, and their average deliverability is 99.23% 
Christmas deal: Get credits to send a million emails for free. No promotion code required.
Deal Validity:  From 25 Dec – 3rd Jan 2023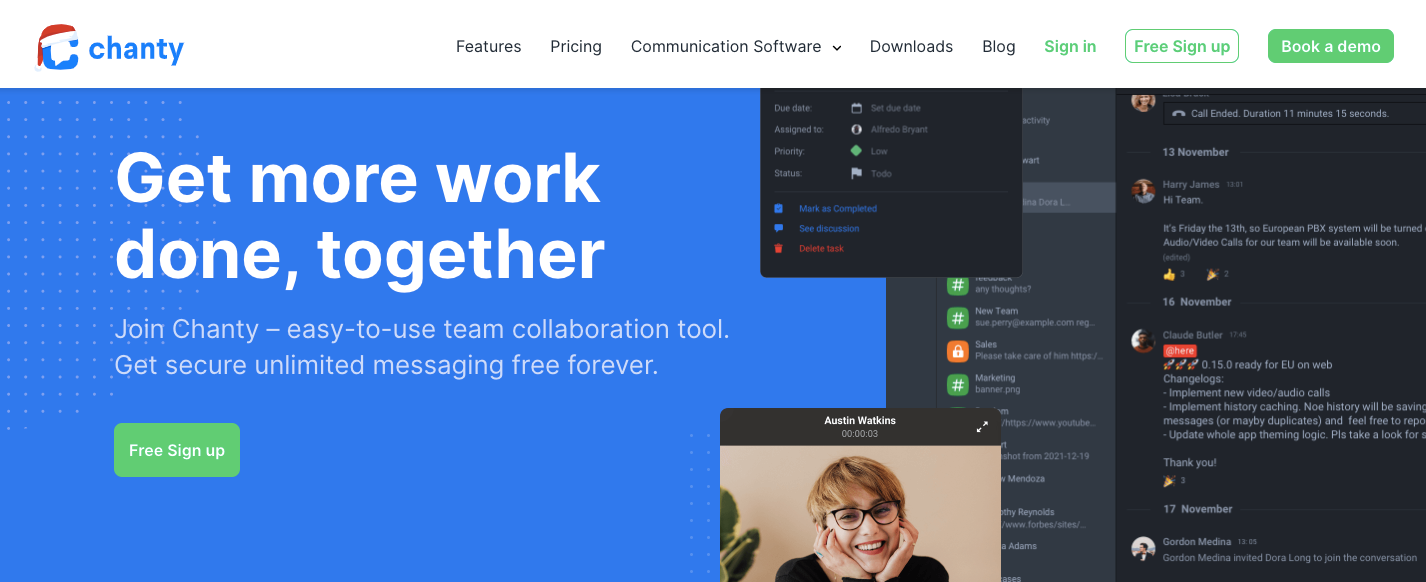 Chanty is all-in-one platform for team communication and collaboration. Chanty is not only a communication platform, it is also great for project management thanks to its built-in task management system with the Kanban board. Chanty offers one-on-one and group video conferencing with screen sharing.
Christmas deals:
45% off on an annual business plan

15% off on a monthly plan
Deal Validity: 19.12.2022 – 6.01.2023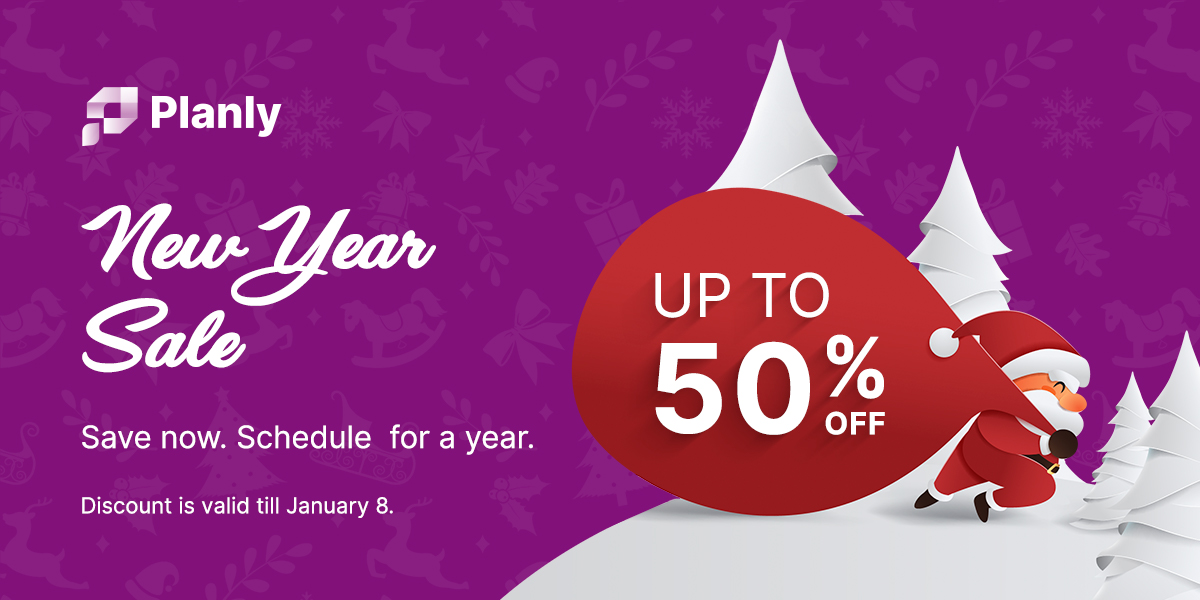 Planly is the go-to post-scheduling tool for content creators, social media influencers, entrepreneurs and teams. With Planly, you can schedule posts on every central platform, like Instagram, Twitter, TikTok, Facebook, and LinkedIn. Planly allows you to schedule all kinds of posts, but Instagram carousels, reels, and TikTok videos will even auto-publish without a push notification.
Christmas deal: 30% OFF for the first month, 20% for the other months of the year.
Offer Validity: From 19 December 2022 to 8 January 2023.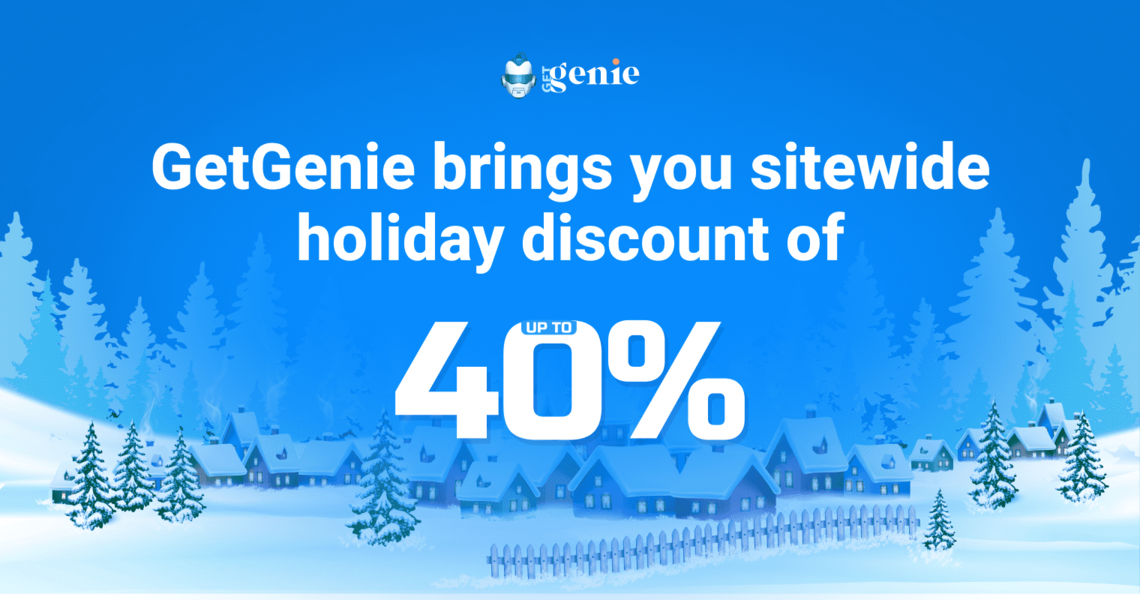 GetGenie AI — the most advanced WordPress AI tool for SEO-optimised content & copywriting. It has 30+ ready-made templates and amazing use cases like SEO Keyword Analysis, SERP Competitor Analysis, On Page Optimization, Meta Description, Content Scoring, Blog Outline Creator, Blog Title Writer, Blog Article Assistant, Product Descriptions, Sales Copywriter, and many more. 
Holiday deal: up to 40% discount on GetGenie AI.
Deal Validity: from 20th December 2022 to 15th January 2023.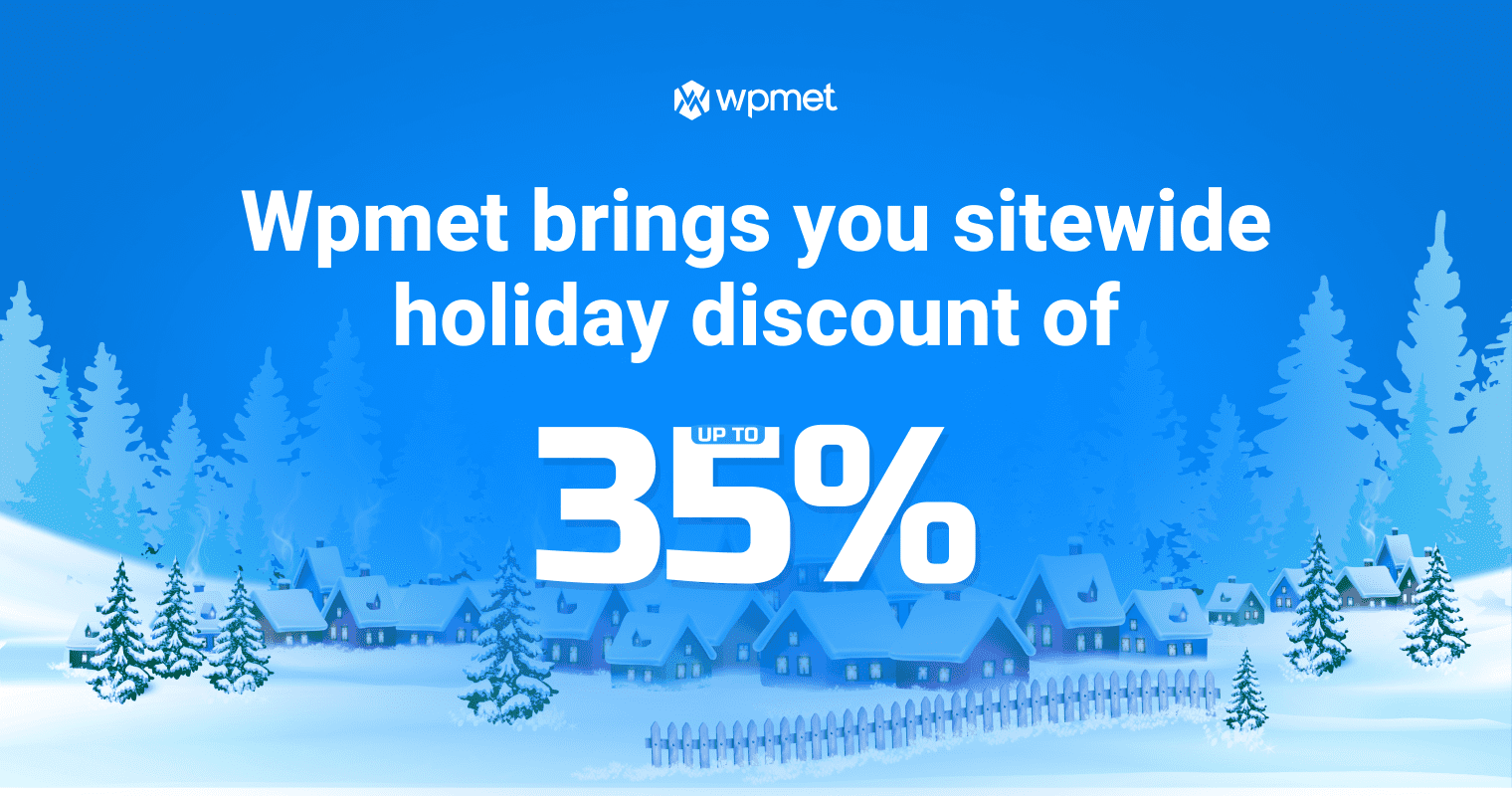 Wpmet, the maker of GetGenie AI, ElementsKit, ShopEngine, MetForm, and WPSocial,  is powering millions of websites with its tech innovation.
Holiday deal: up to 35% on all premium plugins from Wpmet. No coupons, no hassle — get full PRO features by paying less than half with the best deal of the year! 
Deal Validity: from 20th December 2022 to 15th January 2023.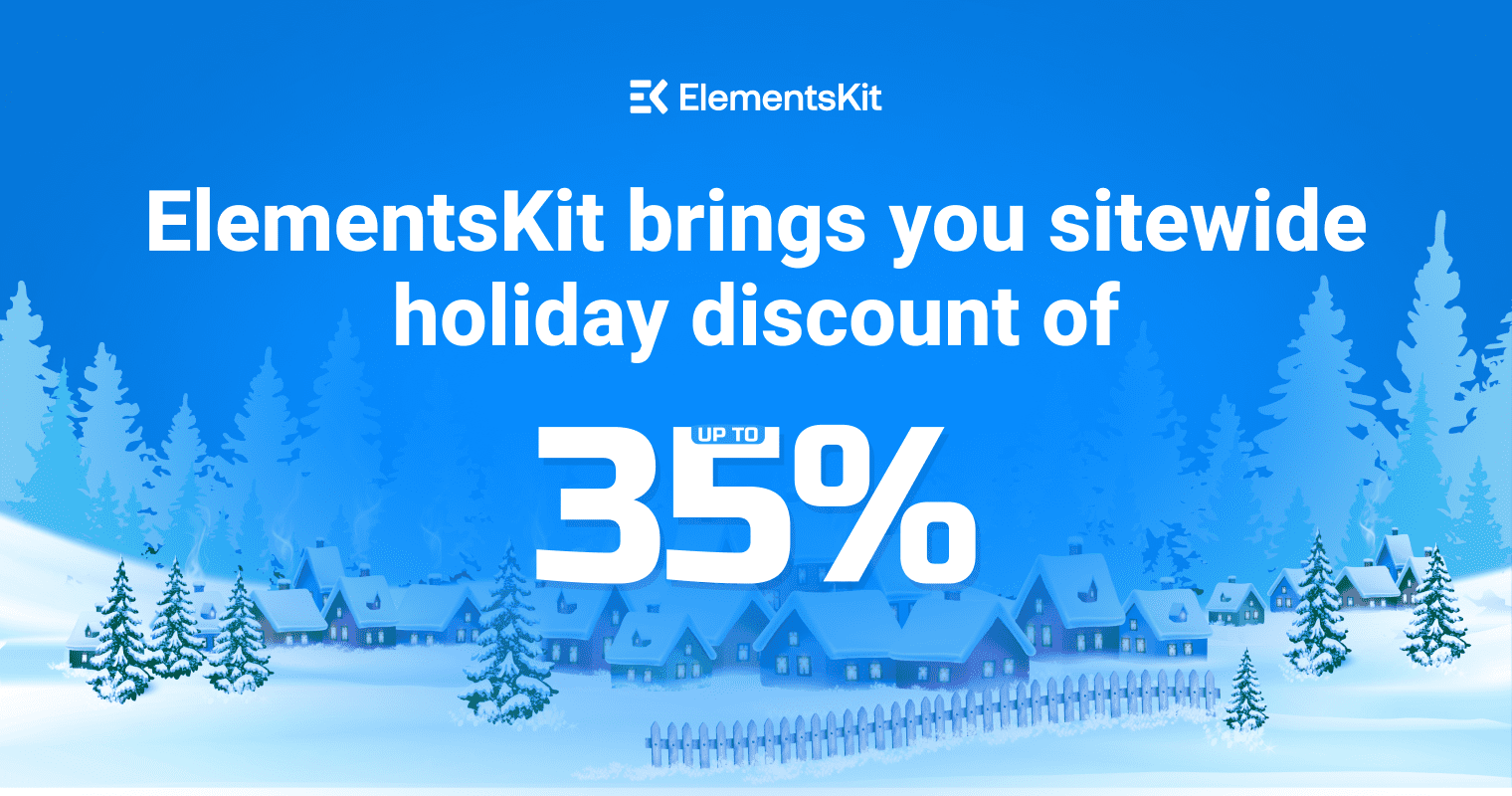 Serving over 800,000+ satisfied users, ElementsKit is the all-in-one Elementor addon for flexible & handy page-building features.
Holiday deal: up to 35% discount on ElementsKit and avail of 85+ powerful widgets and extensions, 14+ exclusive modules, 79+ Premade Homepages, 500+ Premade Section Layouts & more! Get all these PRO features before the offer runs out!
Deal Validity: from 20th December 2022 to 15th January 2023.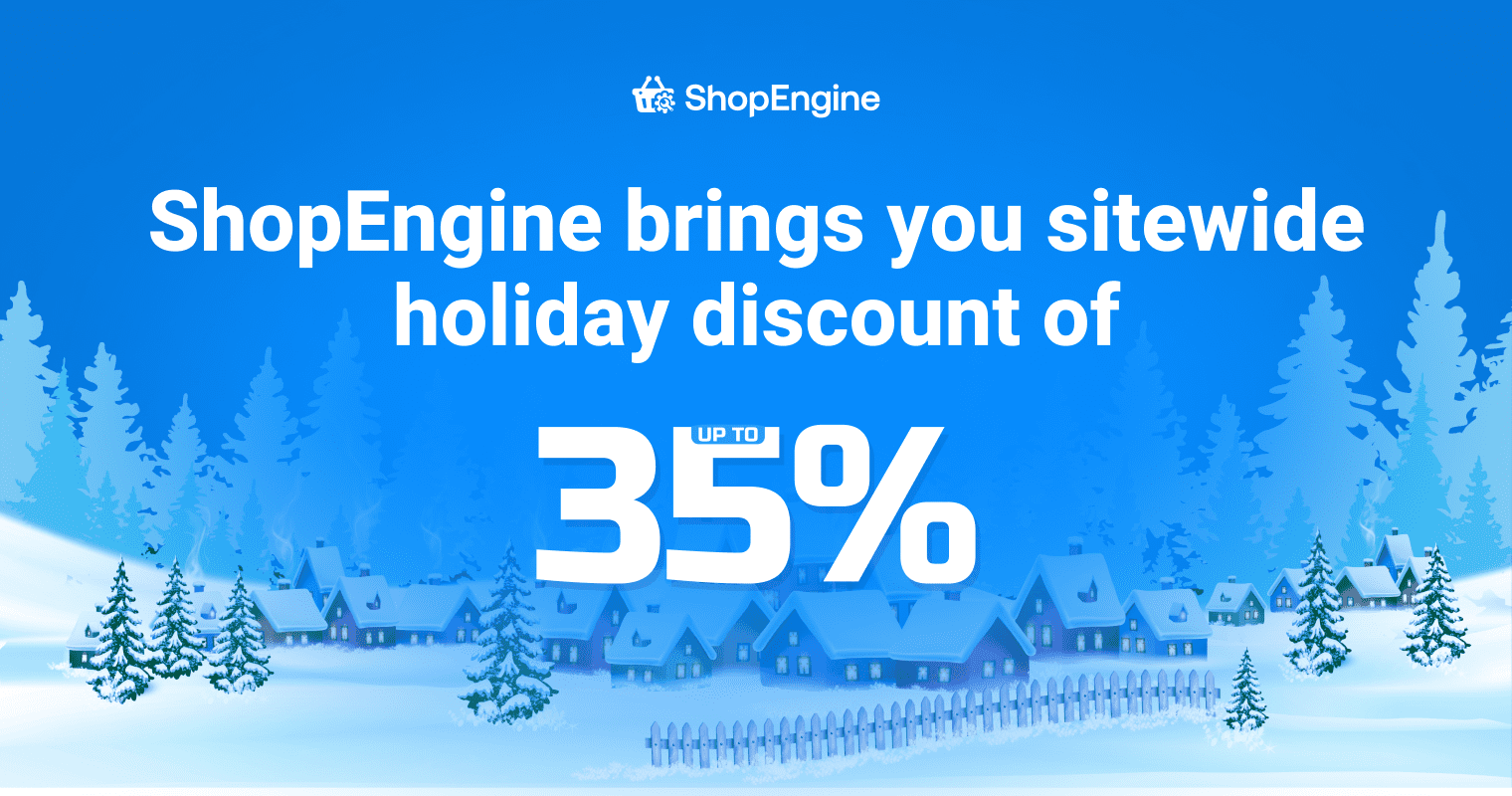 ShopEngine — the all-in-all, feature-heavy WooCommerce builder with 20+ modules, 70+ widgets, 15+ templates & more features to empower your capabilities to customize your WooCommerce website. With this plugin, you can fully revamp your shop page, cart page, checkout page, my account page, and more.
Holiday deal: get all the PRO features and enjoy up to 35% discount on ShopEngine Pro before the offer runs out — hurry up!
Deal Validity: from 20th December 2022 to 15th January 2023.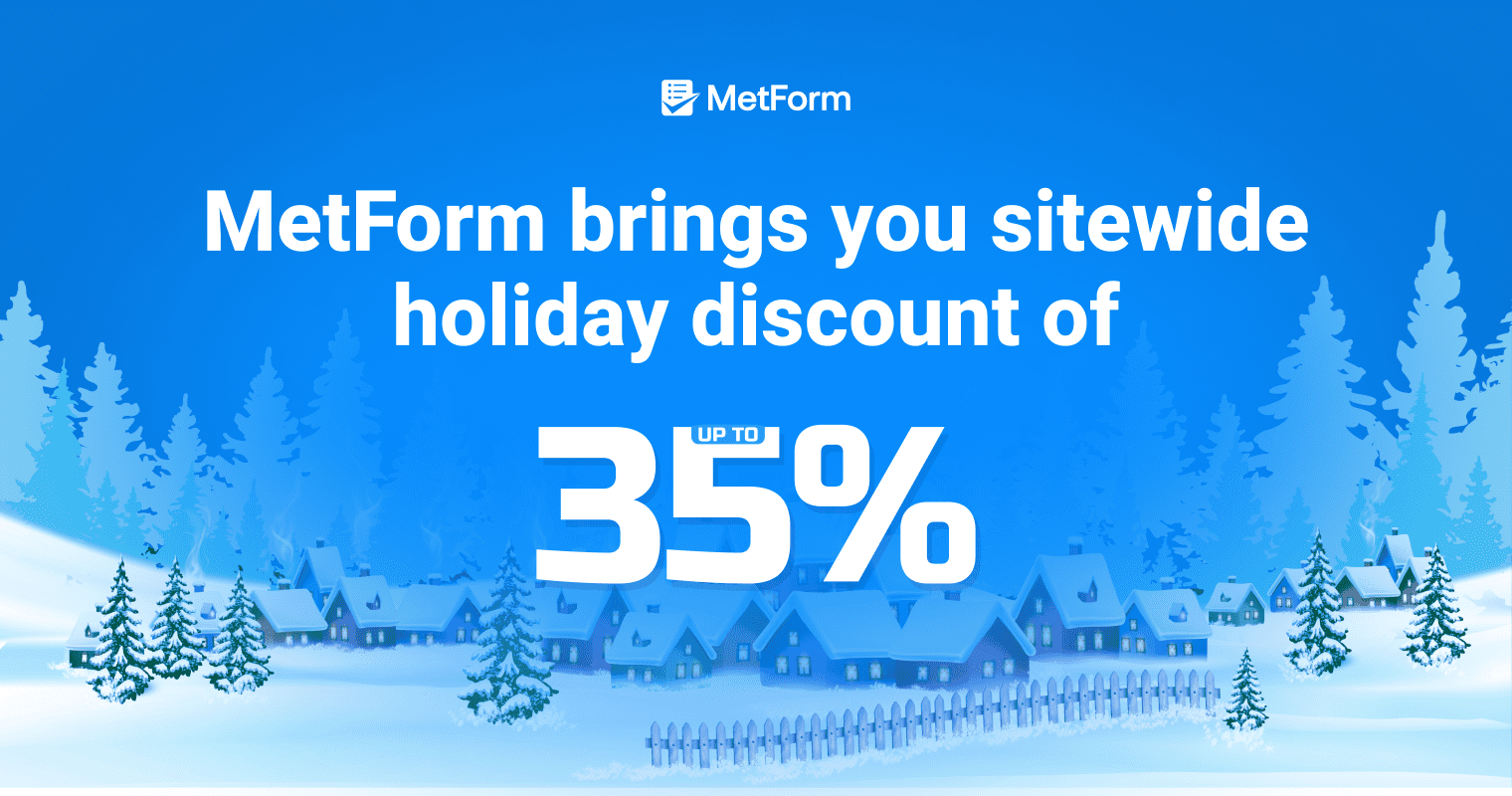 Create contact forms, feedback forms, subscription forms, and a bunch of many other forms for your WordPress site in minutes with MetForm! With 100,000+ active installations, this elegant form builder packs premium features and templates, letting you build any type of form you want. 
Holiday deal: save up to 35% by capitalizing on the amazing form-building functionalities of MetForm. Hurry up and grab the offer before it runs out!
Deal Validity: from 20th December 2022 to 15th January 2023.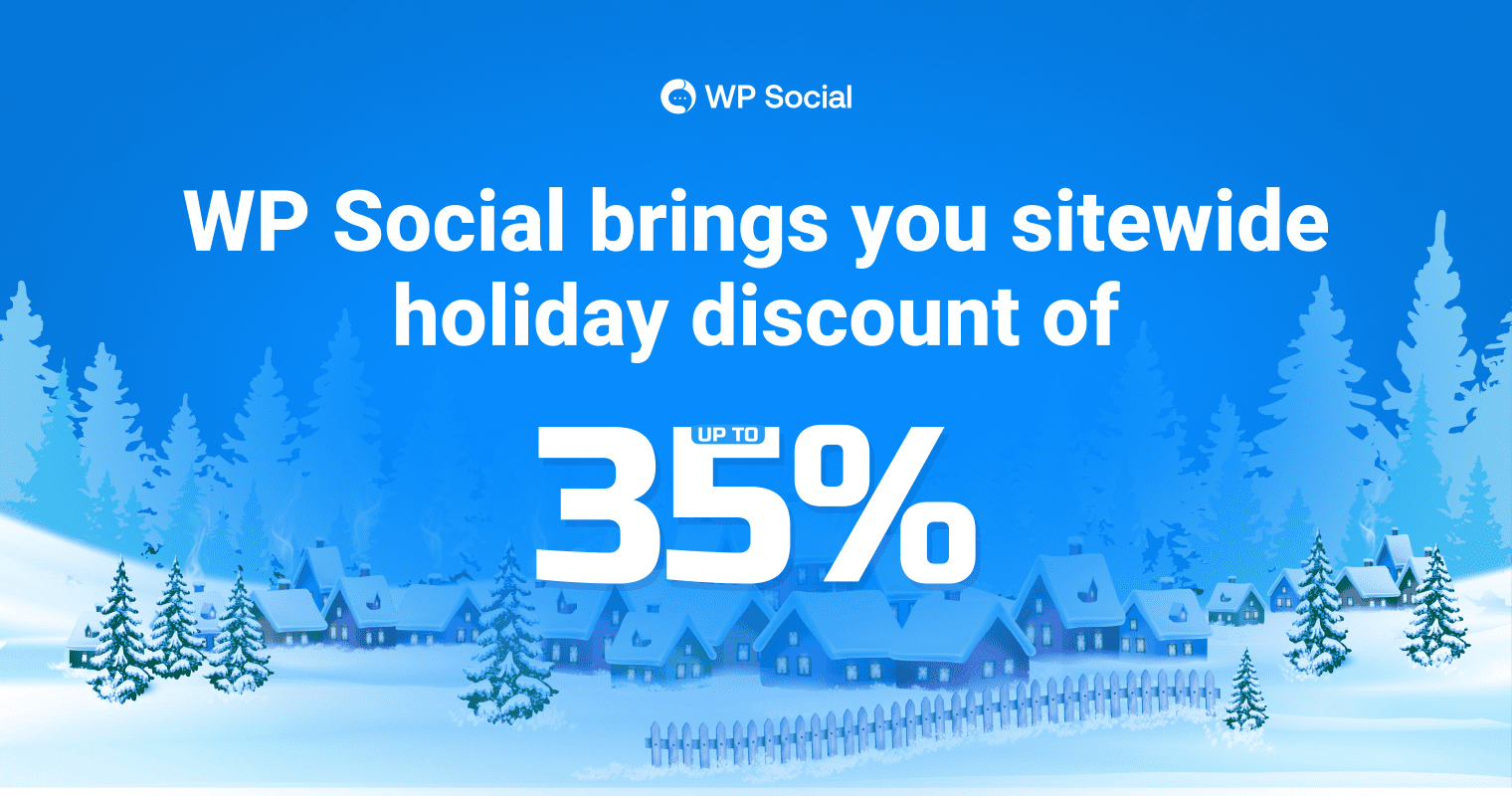 The all-in-one social integration for WordPress, WP Social, has served over 10,000 users with flying colors — with an easy-to-set-up and use functionality. This GDPR-compliant advanced social media plugin comes with social login, social counter, and social share features among a bunch of others. 
Holiday deal: save up to 35% on the extraordinary elements of WP Social. Hurry up before the offer runs out!
Deal Validity: from 20th December 2022 to 15th January 2023.
Wrap Up
You can argue about what a Real Christmas Miracle is all night long. But we are sure of one thing: using Christmas deals & New Year discounts for unique web services created to make your business grow and bring much more money tomorrow is just Amazing! For someone, this can be a real Miracle and the beginning of something New!
So what are you waiting for? Grab the bull by the horns – do not miss your chance, the clock is ticking!