The Best 15 Family Website Examples to Follow (Upd: 2022)
As the newest technologies and interfaces appear, the requirements for websites change, and these changes take place every year. If in the 90's the websites had to be functional, and in 00's they had to be beautiful, now the key factors are user experience, adaptation to mobile devices, magazine layout, extremely useful content and, of course, a pleasant laconic design.
Check out these 15 top family website examples review, that you will definitely learn something important from! Find more ideas for creating your own family website! Weblium will help you realize your idea! 

Best family websites: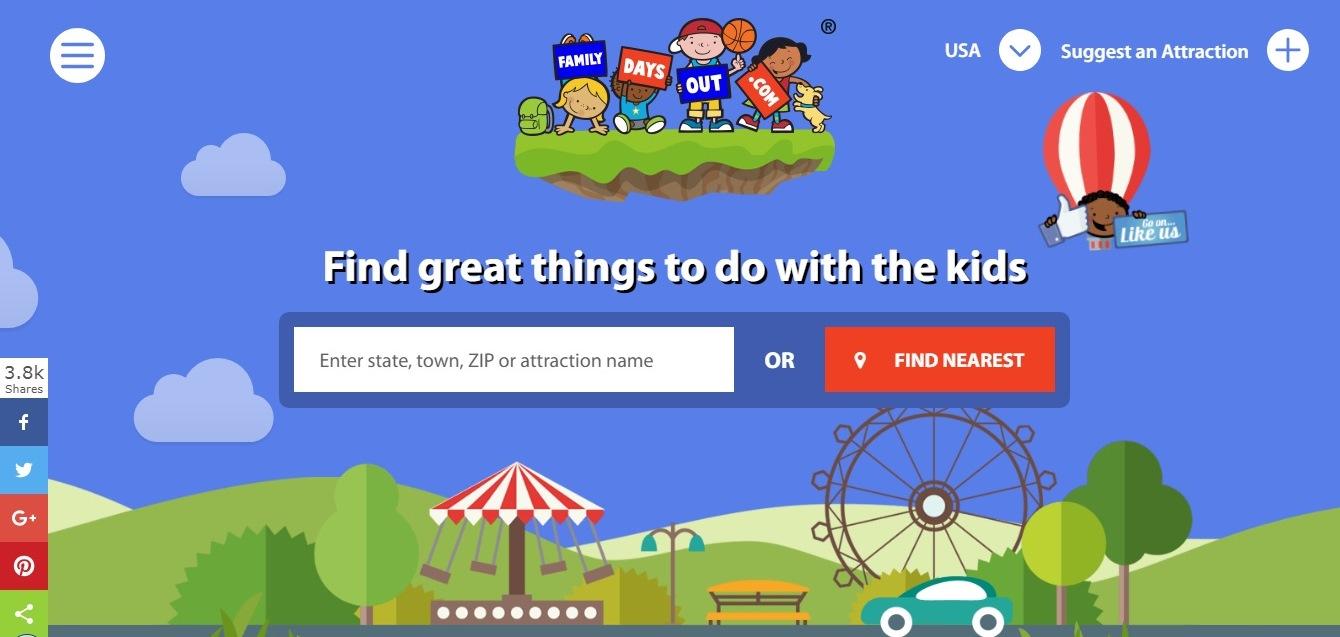 Everything started with a simple idea of two dads and they wish to find easy and fun ways to plan a family day out online. Now the website has much more than 5 million visitors and 15 million page hits, and it has been awarded «the Best Family Website 2012» Web Award.
The main page meets you with the illustrative menu, where you can type in your wish of how you want to spend the time with your kids and you will find the most attractive places nearby. The website design is
simple,

intuitive

bright – just as the website for the whole family has to be.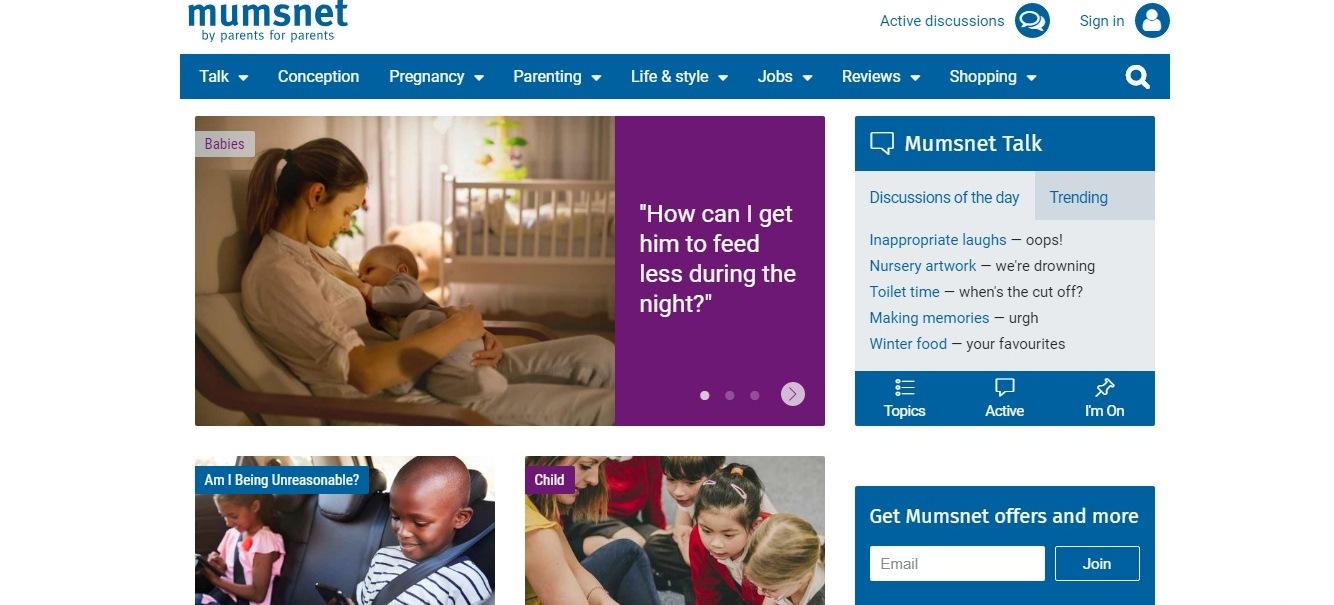 The idea of the website:
to create a place online where parents could swap advice about all the important things that parents usually talk about. Now, Mumsnet is one of the greatest networks for parents with over 12 million visitors and over 120 million page views.
The website has:
a calm,

white & blue color scheme,

the multilevel menu on the main page leads to dozens of pages with really useful information for parents.

In addition, young parents can find a job here or buy quality goods for the whole family.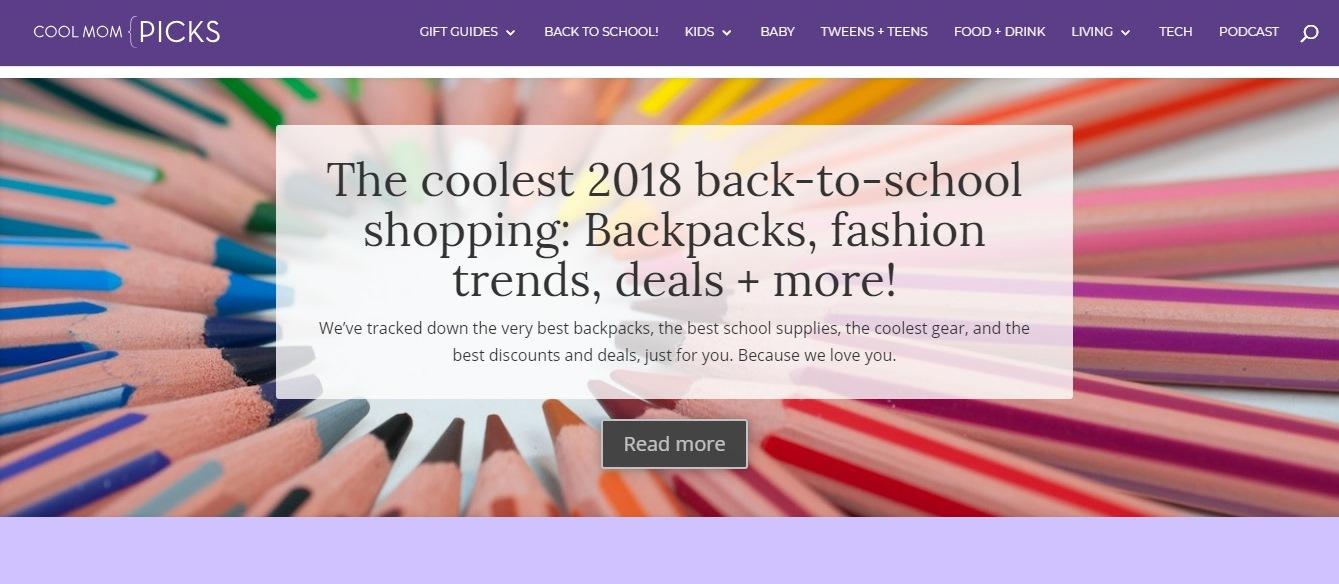 The idea of the Cool Mom Picks website:
to make family lives better has grown into one of the biggest gear, style, and design websites for parents (and non-parents too).
This is a place where you can find all cool and helpful information for parents including trending home design ideas. Moreover. You can find & buy many needful items for the whole family here.
The website is open for cooperation, so if you have a unique idea, a cool client or you own a company yourself, feel free to share your thoughts here!
The design is:
neat;

laconic and pleasant;

the main menu has a good logical structure.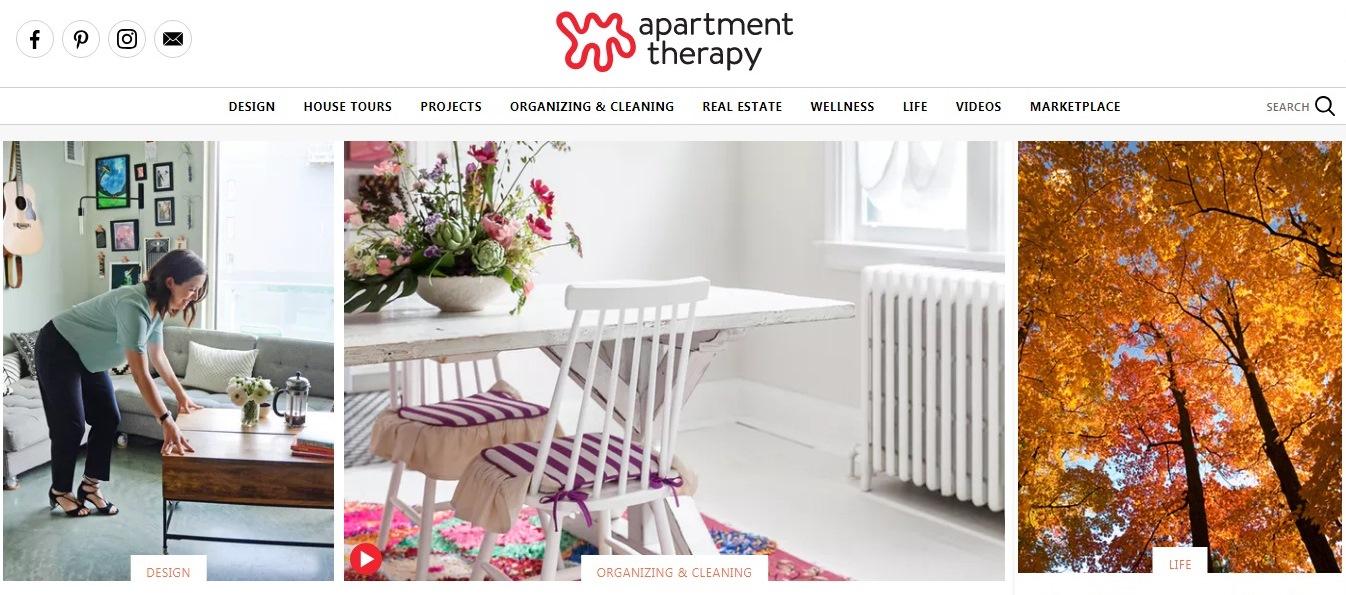 Apartment Therapy is a great home & decor website, that was created to inspire you and make your home life happier and more beautiful.
You will find an amazing combination of shopping guides, expert advice & DIY how-to's to get a clear vision of how people around the world are making their homes more stylish. The information is complemented with true-to-life tips and photos/videos for the range of budgets. 
Marketplace, real estate, wellness, organizing-cleaning, house-tours and a separate subsection for kids – find everything you need on one website with such a pleasant and bright design with all the menus right at hand.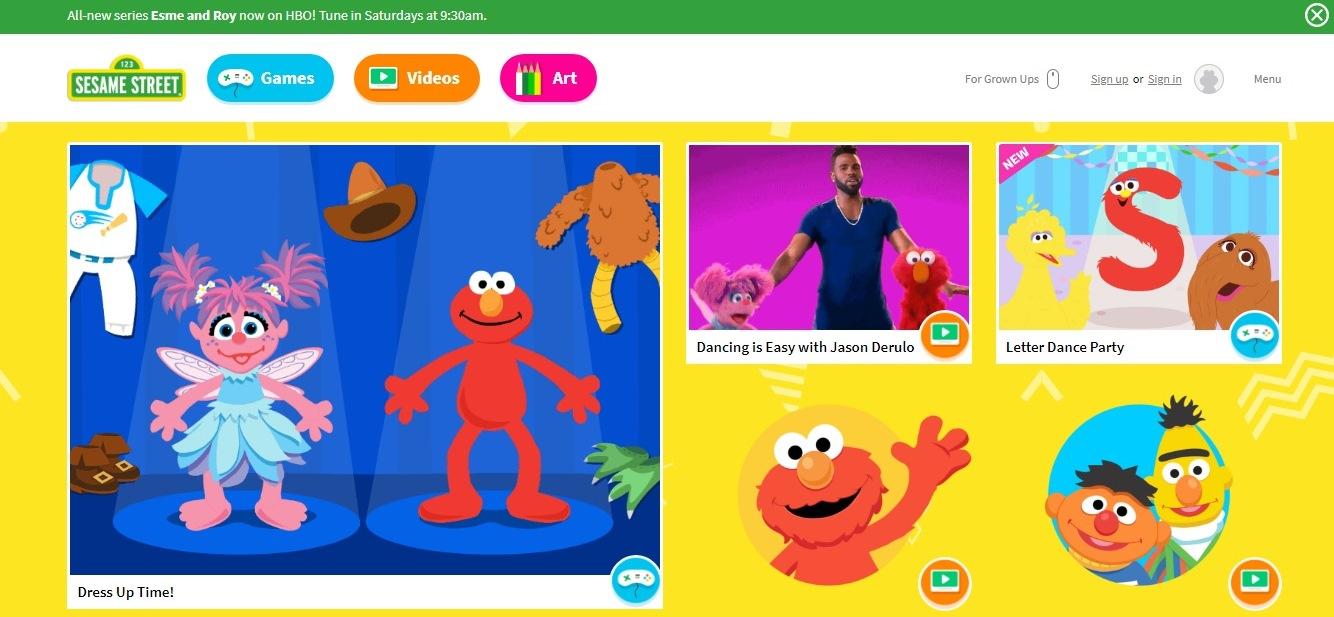 The idea of the Sesame Street website:
This nonprofit educational organization's mission is to help children grow stronger, smarter, and kinder. And the unique recipe for that is to combine a curriculum that addresses children's critical developmental needs with the sophisticated use of media and a large dose of fun.
The main programs offer:
crucial lessons about emotional well-being, health, respect and understanding that are brought directly into the homes and classrooms.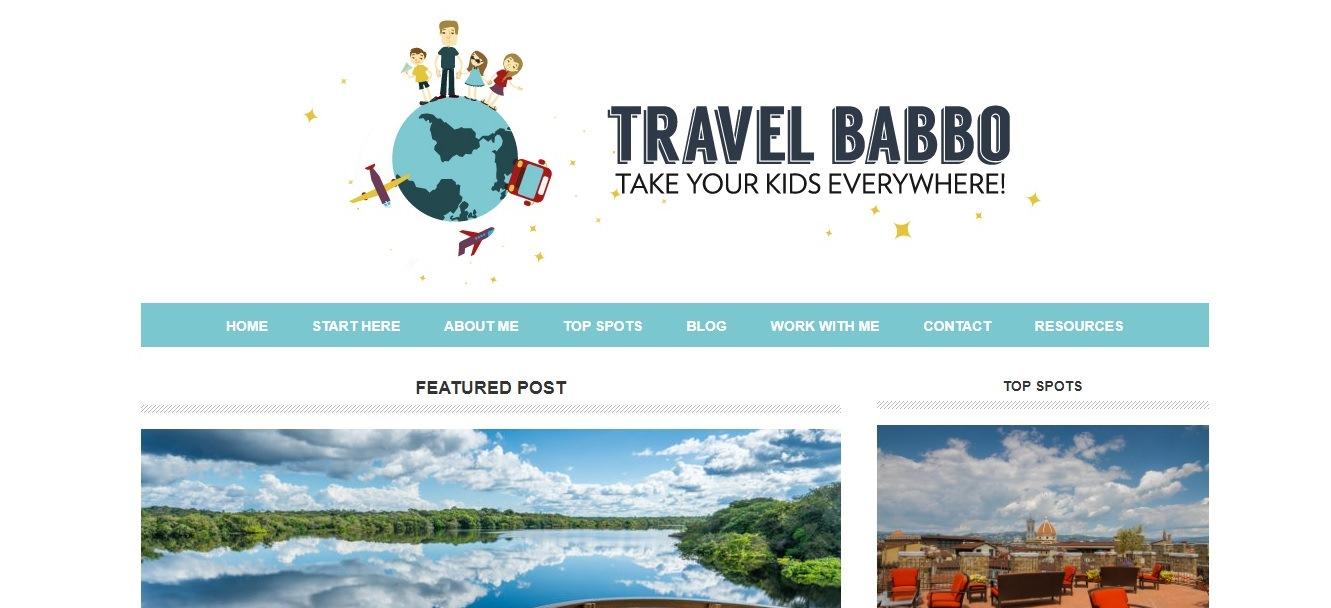 Eric Stoen, the founder of Tavel Babboo, is a natural-born traveler, so starting at age four, each of his kids has traveled to many destinations in the world.
The idea of the Travel Baboo website:
Now Eric wants to share his experience with the whole world: find the ways to travel more comfortably, staying in unique apartments instead of hotels, read information about what they've had discovered in various places that are outside of the ordinary tourist tracks – add specific ideas to your family life!
The website has got many awards and honors, including:  
CNN/Forbes – The World's #4 Travel Influencer, 2017.

North American Travel Journalists Association – Bronze Medal – Family Travel (Online Publication) – Giving the Gift of Travel, 2016.

Shorty Awards – Best Online Travel Content, 2018.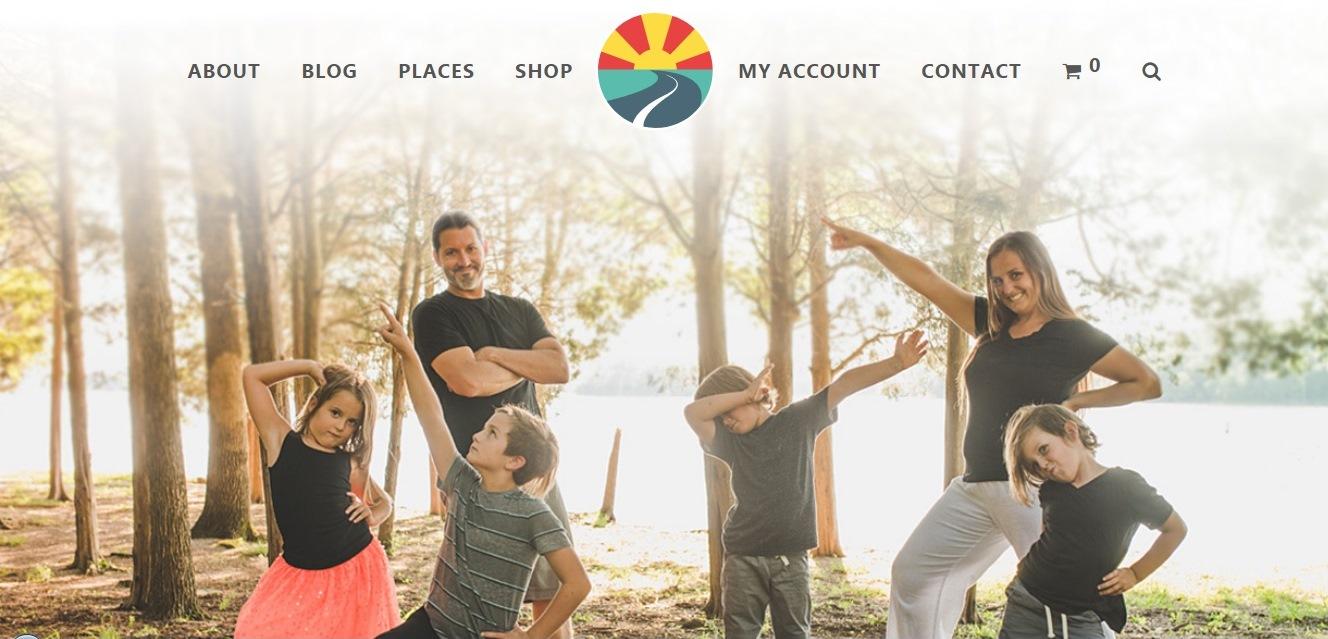 The idea of the Crazy Family Website:
A family of 6 + 2 dogs has one main goal – to enjoy each other and spend as much time together as they can while traveling in an RV.
The website with laconic, bright and clear design offers you various interesting and unordinary family traveling destinations, exclusive items for sale, useful videos, podcasts and many more.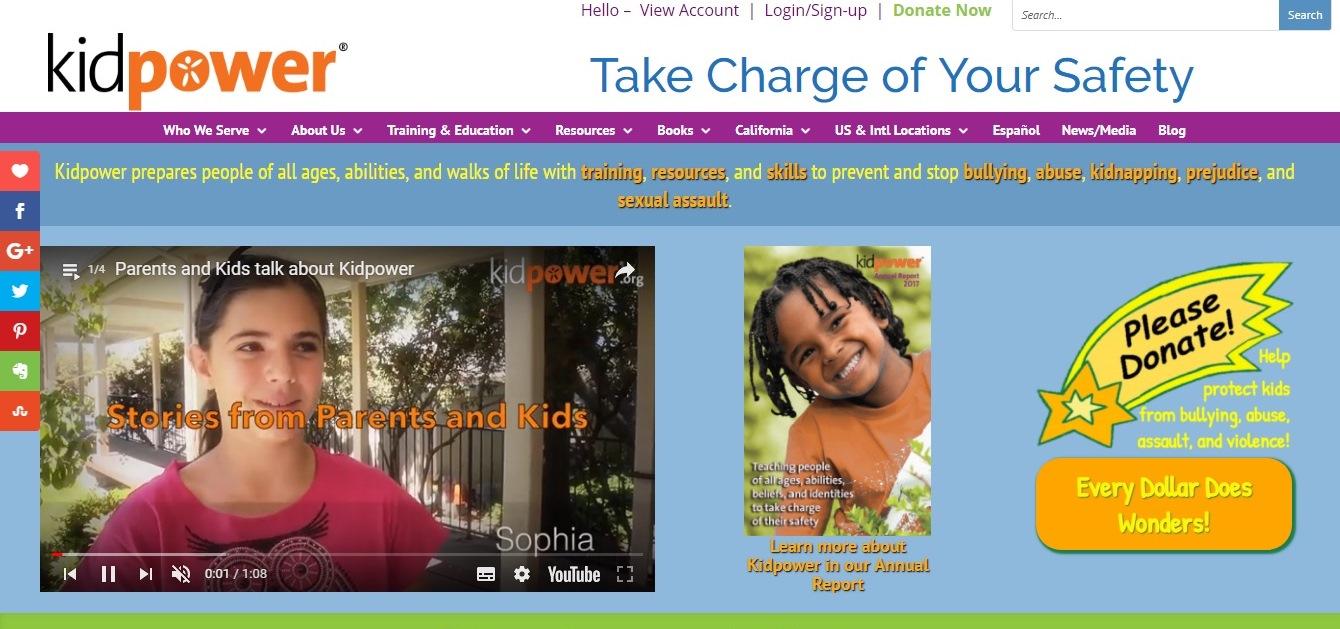 The idea of the Kidpower website:
The global non-profit organization is fueled by Kidpower Teenpower Fullpower International and is dedicated to the teaching of positive & practical safety skills for people of all ages.
The website offers:
expert advice on different types of violence affecting families, specifically kids (molestation, bullying, kidnapping and child abuse).
The home page offers a huge choice of menus, leading you to train and education programs by location, additional useful resources, bookstore, and blog.
Related Article: 20 of the Best Homepage Examples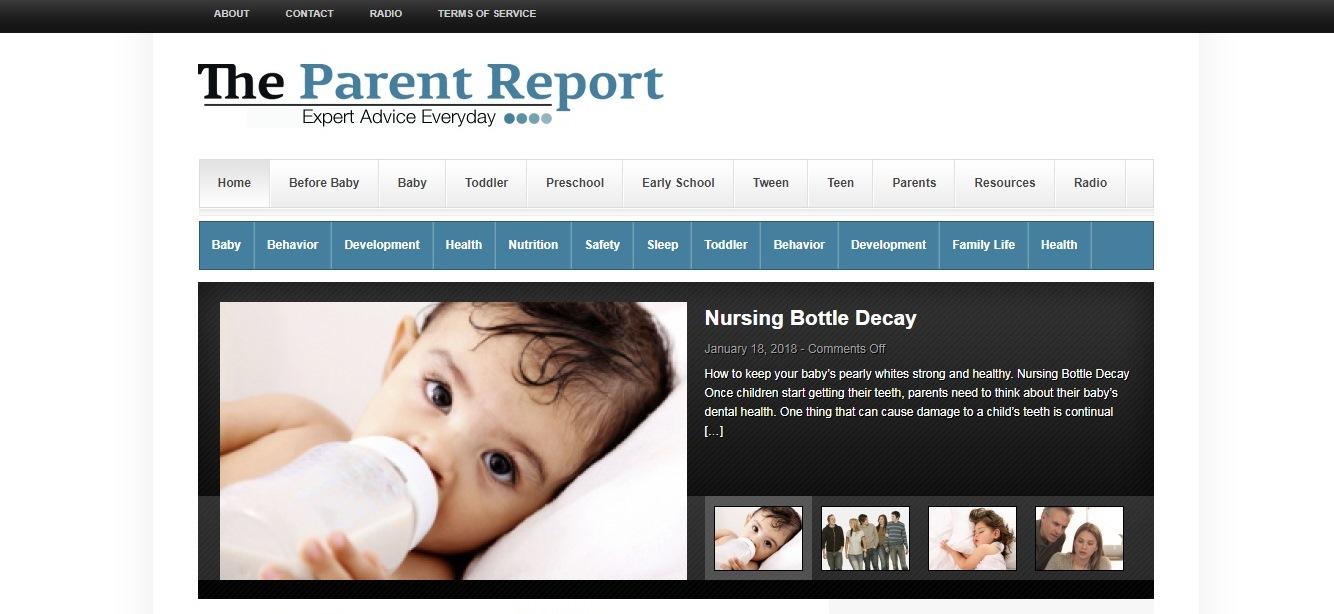 The idea of the Parent Report website:
This website is an extension to an international «The Parent Report» radio program;

it offers expert advice on raising kids, based on the multiple radio interviews.
The info covers various issues, such as children's safety from before baby through toddler and teen to provide young parents with helpful advice and authoritative resources. 
The website's design is strict, but laconic and has a pleasant color scheme (blue, white, black). The two-level home page menu leads you through the whole website.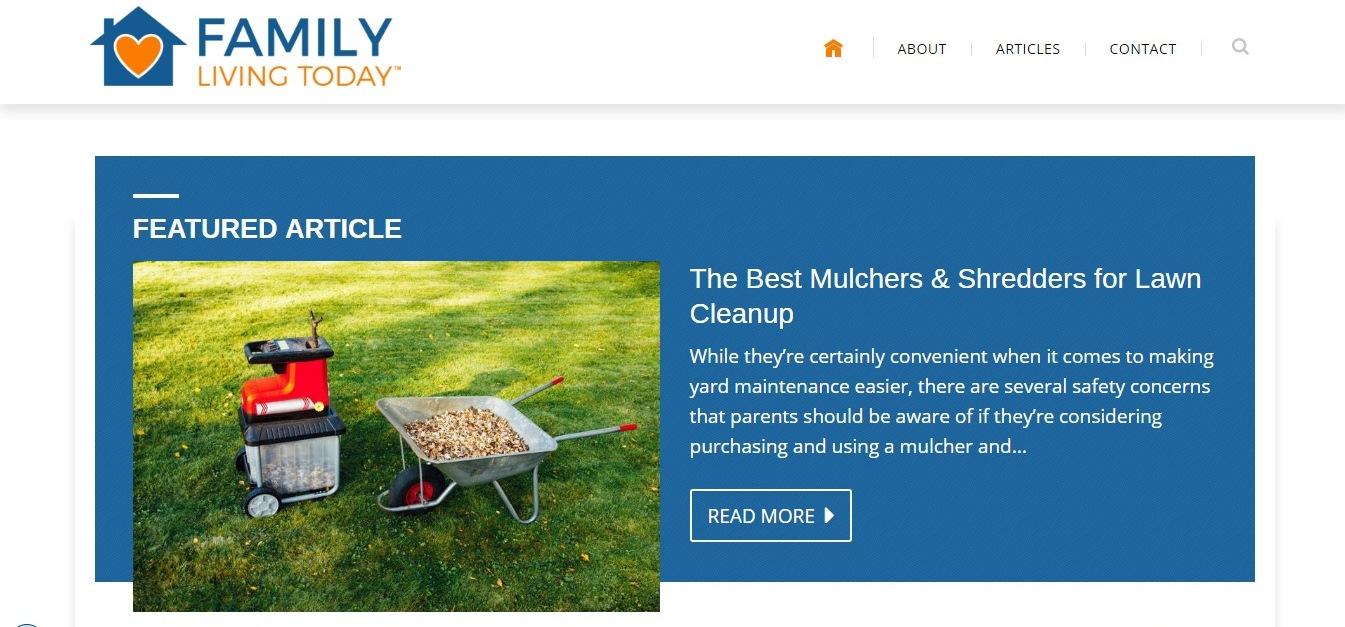 The idea of the Family Living Today website:
The website offers expert safety info for the whole families, infants & kids, parents & seniors. There are plenty of video guides and articles on everything you may need – from CPR for infants to home security. All that is written by famous experts.
The founders believe that education is a chance to achieve success in life, so they offer Child Welfare and Development (CWD) Scholarship opportunity for students.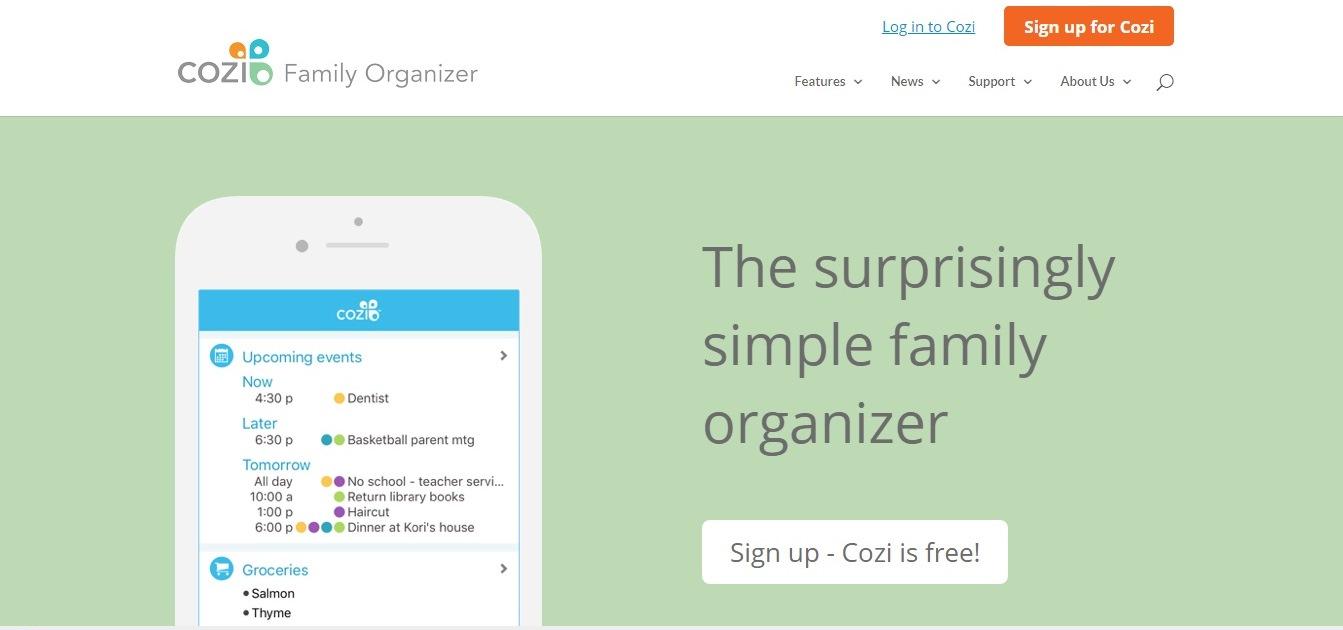 Everything is easier when it is organized!
The idea of the Cozi Family Organizer:
This website with a pleasant clean design offers you «the surprisingly simple family organizer», the must-have app for families.
The app lets you keep all the events & activities in one place, create to-do lists, keep a family journal, store & share the grocery list in real-time,
Easily shop for ingredients and plan family meals – and keep your family life organized. You can use it from the computer or any mobile device.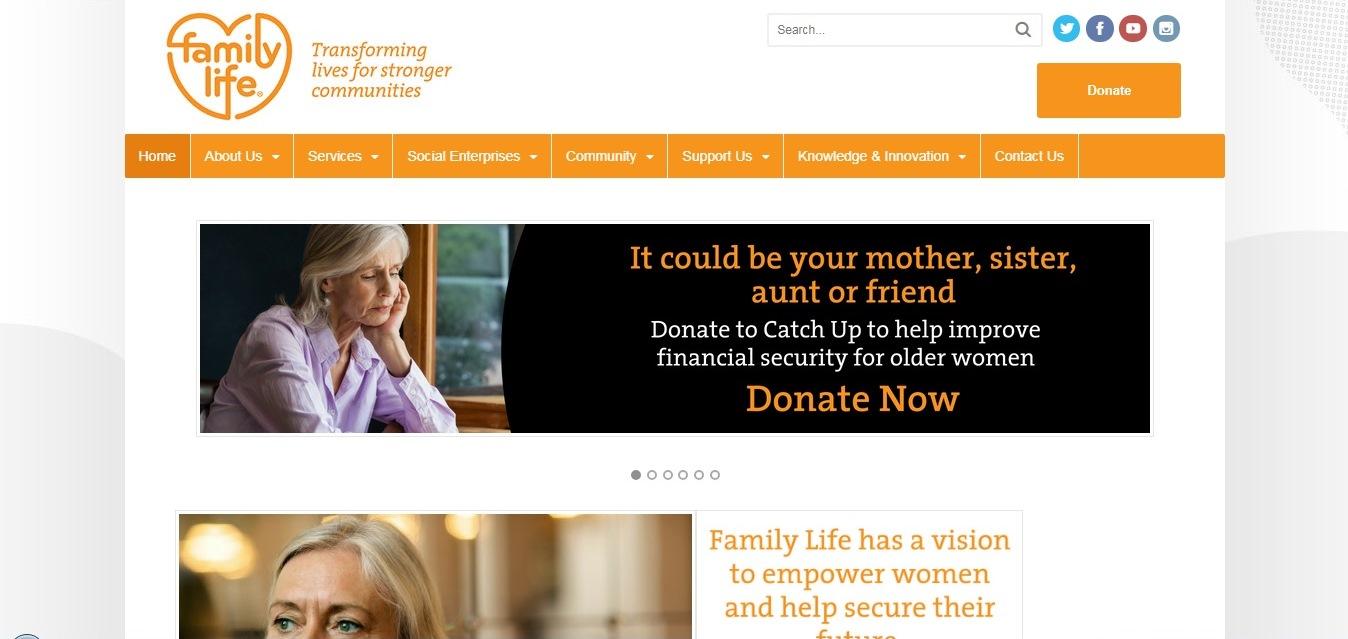 This is a website of an innovative independent community organization, working with vulnerable families.
the idea of the Family Life website:
The organization's mission is to enable families, kids & young people to make their lives easier and happier in caring communities.
The well-organized menu on the main page leads you through services for families, women, men, young people and schools, various social enterprises, communities and has a great knowledge & innovation subsection.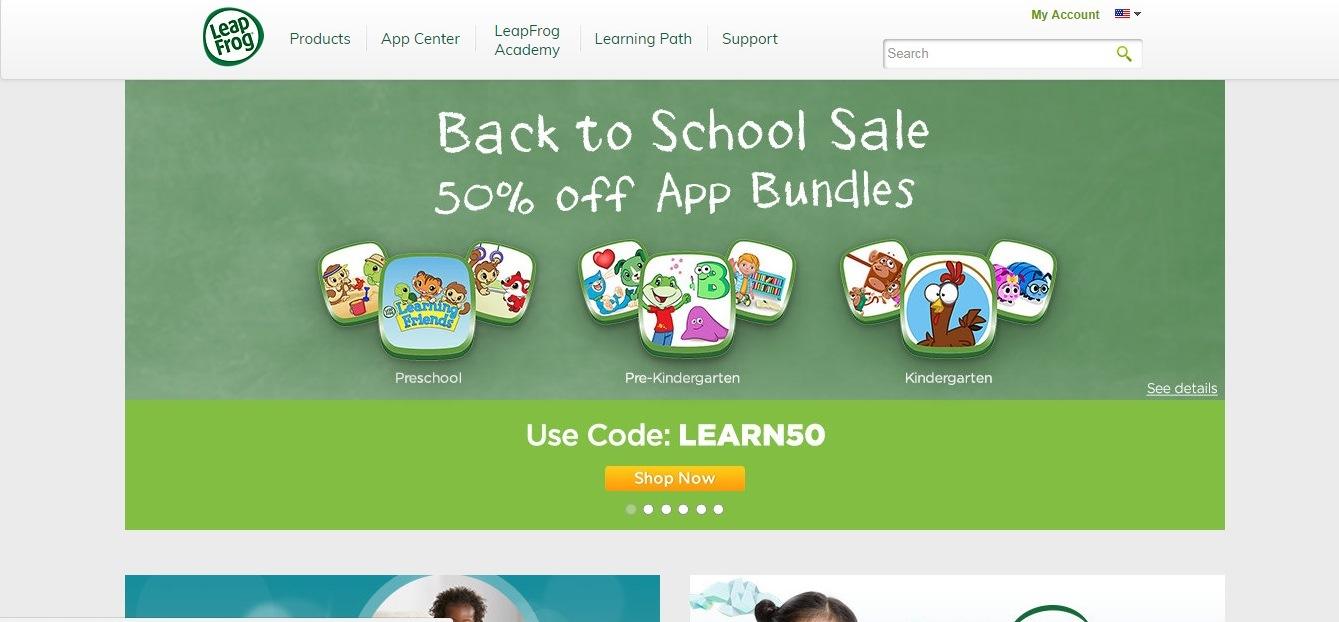 LeapFrog Enterprises, Inc. is a well-known leader in educational entertainment for children. For nearly 20 years, the organization has managed to create award-winning educational programs that include innovative technology, educational expertise, and fun for kids of different ages.
The idea of the Leapfrog website:
The organization offers group and individual solutions, helping young people to achieve their potential through patented proprietary learning tablets, read & write learning systems, interactive toys and more, all designed by the organization's experts.
The website's color scheme is optimal for the user's perception; the website's structure helps you to quickly find the things you need.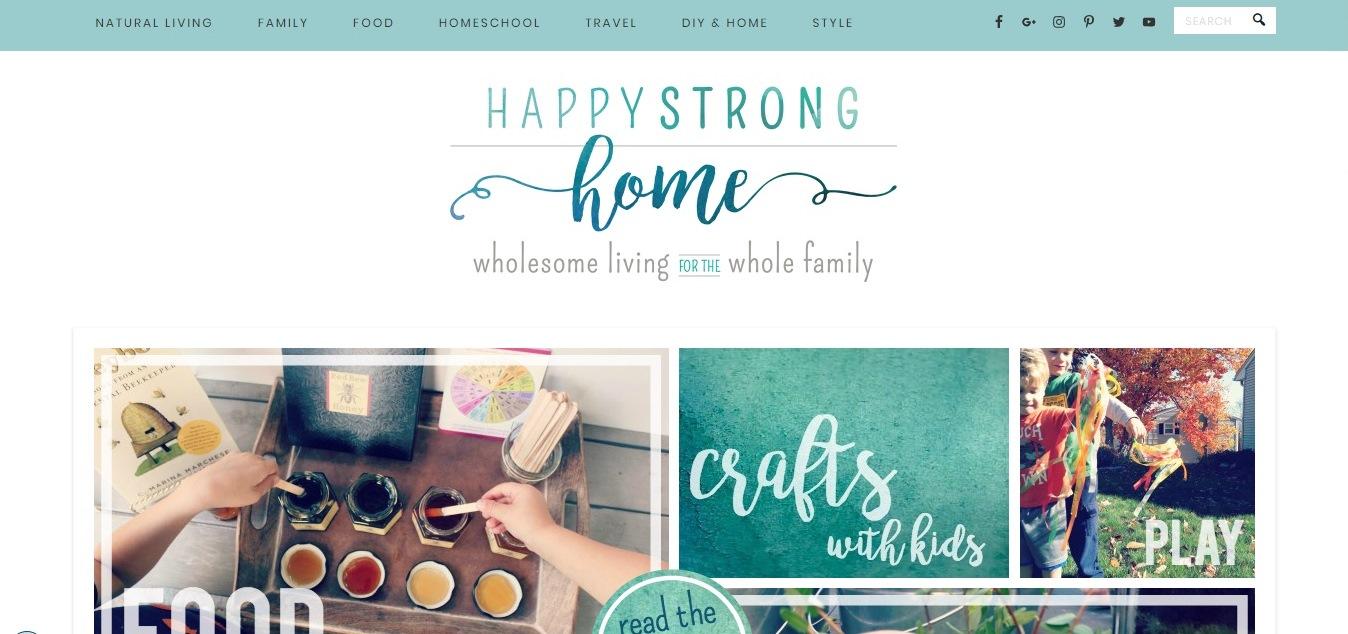 The idea of the Happy Strong website:
The website covers parenting topics such as family traveling, homeschooling, DIY home projects.
Happy Strong Home accentuates attention on natural living, healthy foods, fashion for children, useful tips for holistic parenting, tips for toddlers.
The website's design is an excellent example of simplicity, usage of the correct colors and responsiveness.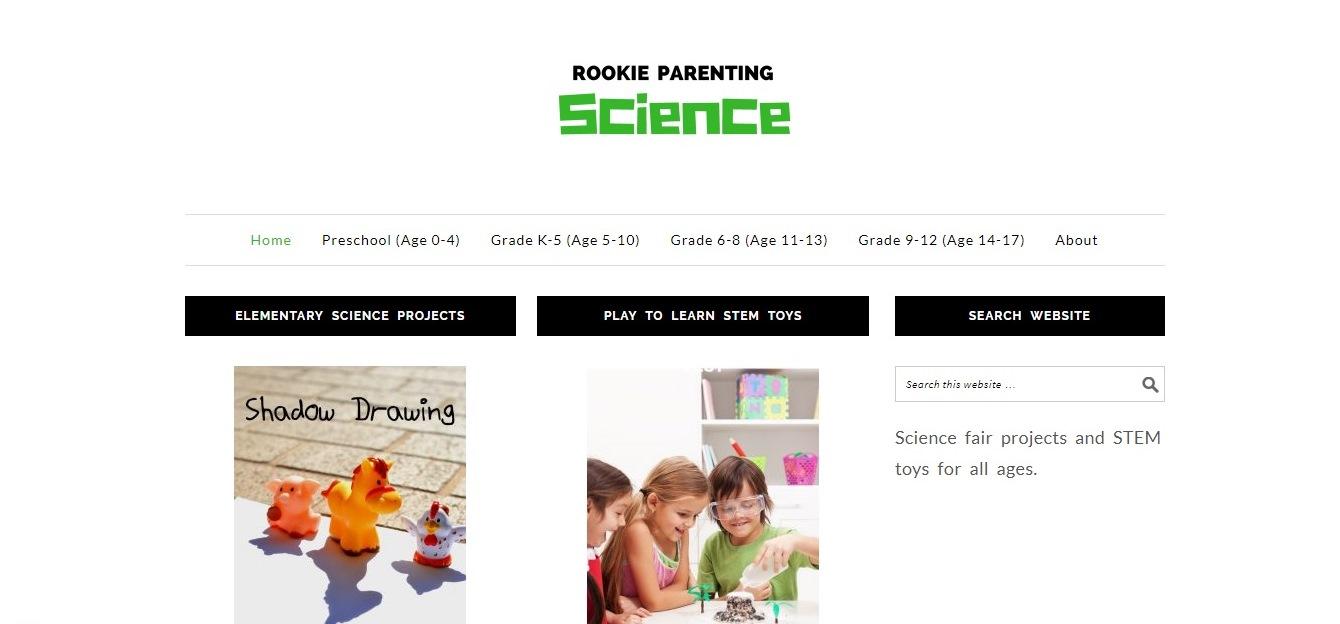 The idea of the Rookie Parenting website:
The website is an amazing resource for a wide range of science projects. You can find dozens of DIY experiments here that you can easily try out with your kids – so, the whole family will get involved!
The home page meets you with a simple menu to choose entertainment for kids by age – from preschool to Grade 9-12.
Rookie Parenting had reached over 30,000 visitors per month providing the inspiration for parents and toddlers around the world. The website generates revenue through Amazon affiliate links.
So, you have seen the many ideas that you can offer and you know what a family website should look like.
Visit the website: weblium.com