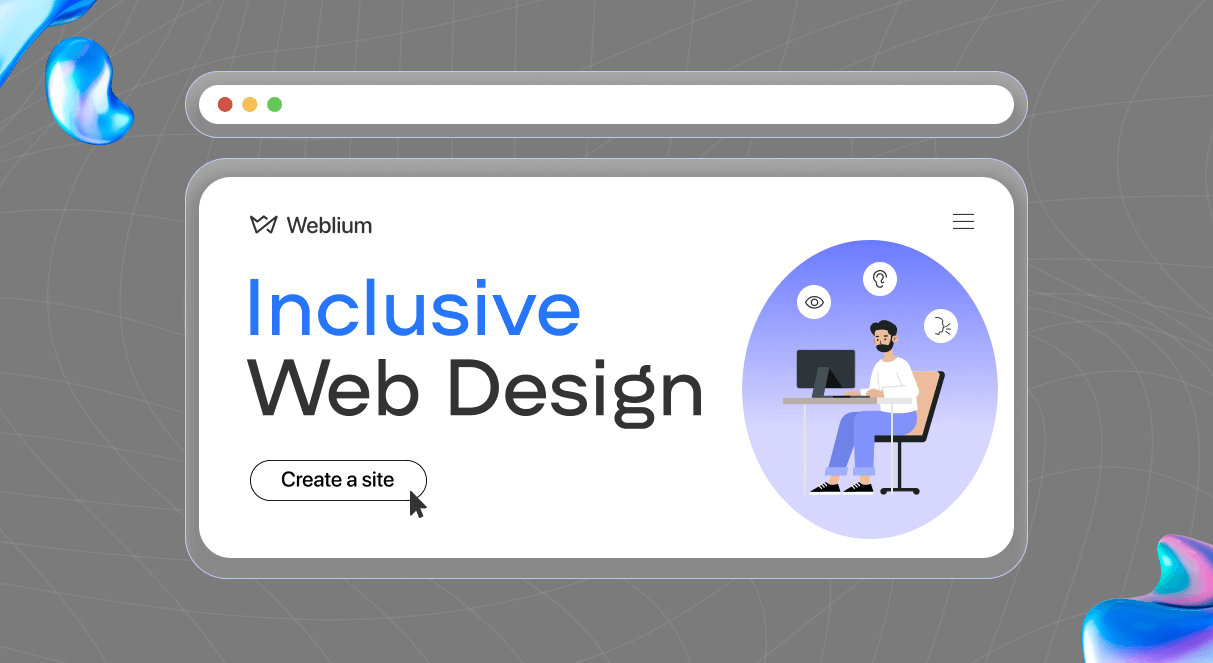 The Power of Inclusive Web Design: Enhancing User Experience for All
Every business has a vested interest in attracting as many customers as possible. However, some of your prospective customers could have one or more disabilities. Therefore, it's a good idea to keep inclusive web design in mind when drawing up a new business site, page, or shopping portal.
But just what is an inclusive web design, and how can you practice it? Read on to discover the answers to these questions and more.
Why is Inclusive Web Design So Important?
In a nutshell, inclusive web design is the focused practice of designing websites, pages, and online stores so they are accessible and easy to use for everyone, not just those who are fully abled. For example, most people who use the Internet can see. They read the information on a screen and use that visual data to navigate a web interface.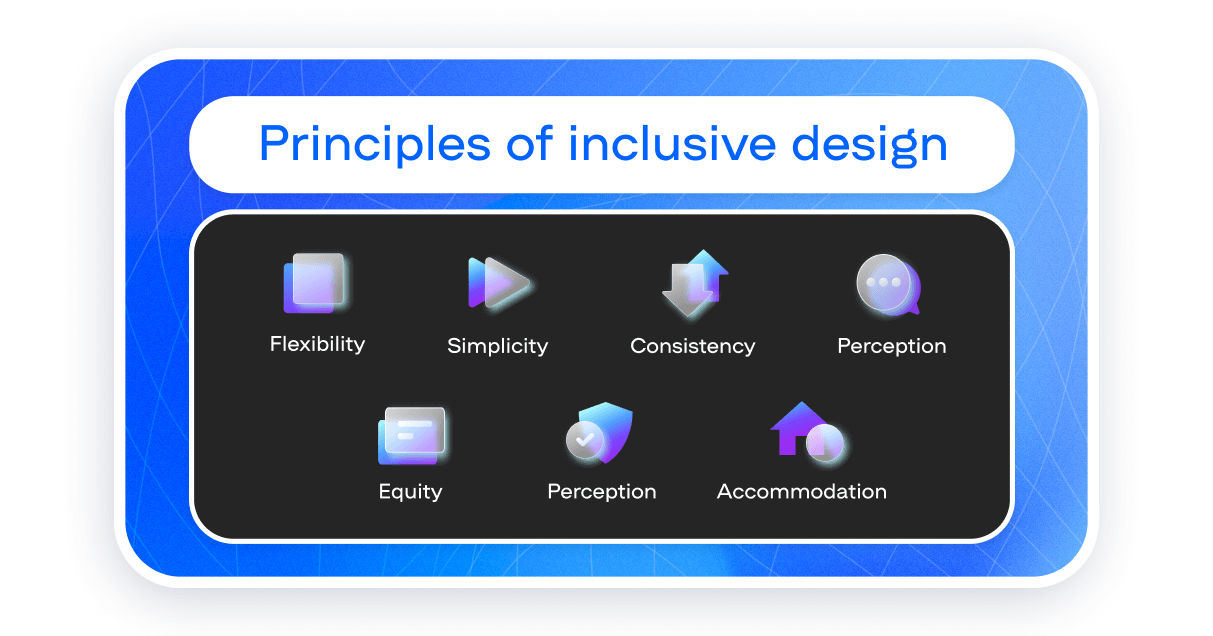 But what about those who are blind? Blind individuals use text readers and other technological devices to navigate through the Internet, make posts, buy things, and more. Unfortunately, only some websites are inclusive enough and designed to work with those technological assistants. According to the World Health Organization, about 1.3 billion people experience one or more significant disabilities.
By practicing inclusive web design, you'll ensure that individuals with or without disabilities can still navigate through your website and its various pages. This is important because:
It allows your site to be usable and navigable by as many people as possible. That's a great thing for every brand, whether you plan to sell things online or use your site as a knowledge base for customer questions.

It shows your dedication to inclusivity

and customer awareness

. That's wonderful for your brand's reputation, as it proves that your business is about much more than money. It's about doing what's right for your target audience.
Thanks to these benefits, it's a no-brainer to start practicing inclusive web design right away. You don't even have to completely revamp your website or its layout in the majority of cases.
How to Practice Inclusive Web Design
Not sure where to start? Let's take a closer look at how you can practice inclusive web design through six smart strategies and design principles.
Structure Content for Ease of Absorption
First and foremost, you should structure your web page content so it is easy to read and absorb. The best way to do this is to simply outline distinct topics and information on separate pages rather than dumping all key information about your product or services into one webpage that requires a lot of scrolling.
If your site has already been mostly created, you can use a helpful website builder like Weblium to make changes or to start your website's structure from scratch. Weblium makes it easier than ever to bootstrap a stellar new site in no time. It's also much cheaper than hiring a traditional front-end developer, which can cost up to $80 per hour or more on average.
Similarly, if you have a blog post, product page, or other key areas of your website, separate the content using paragraphs, headers, and distinct articles. Making all of this information easier to parse is great not just for differently abled customers but for all the customers who will arrive at your site.
No one likes to read through a giant chunk of text that goes on forever, after all.
Design Your Site for Keyboard Navigation
One of the most important elements of inclusive web design is keyboard accessibility. Website visitors with motor disabilities or visual impairments might rely on a keyboard to navigate the website rather than a mouse. Therefore, your site should be optimized for keyboard navigation, not just mouse navigation.
To practice good keyboard accessibility design, you have to give your users the means to select different elements or every interactive button with the tab key. If you're not sure whether a page is navigable via the keyboard, visit yourself, then try to navigate through it with the tab key. If it's difficult or time-consuming, reorganize your page or restructure the buttons so it's a bit easier.
This can be one of the most time-intensive ways to improve your site for inclusivity. But it's also one of the most rewarding, as everyone can benefit from easier navigation through complex site pages.
Use Contrasting Colors for Site Elements
Color contrast is a key element of inclusive web design. Individuals who have vision impairments may have difficulty reading text that does not contrast enough from the background on the screen, making it difficult or impossible to read.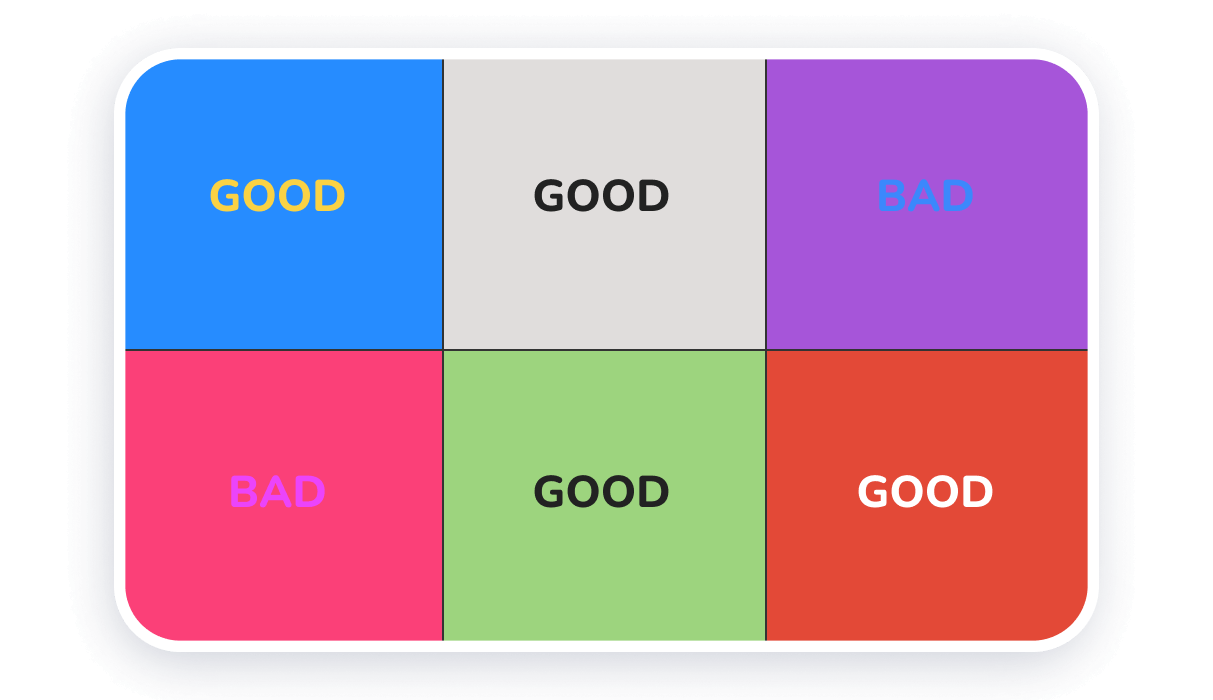 To that end, you should follow the advice of the W3C, which states that the ideal contrast ratio between website text and the background is 4.5:1 at the least. This contrast ratio ensures that text is very easy to read relative to its background and any surrounding elements.
However, if your content is larger, such as at least 18pt or 14pt bold, you should target a minimum contrast ratio of 3:1. This is great for web developers, as it opens up more versatility and color options for your web design.
But Also Avoid Using Color to Transmit Critical Information
By the same token, you should try not to use color to transmit important information to website visitors or customers. For instance, don't use green to highlight something important, as green color blindness is among the most common visual impairments.
Instead, all of your key website information and critical data should be easy to read and understand, even without any color. This isn't to say your website should be in black and white. But you should use color as a supplementary element, not as a primary means to impart meaning to your site users.
Write Alt Text for Images
Your website probably has a variety of high-quality, colorful images. But blind website users won't be able to see those images. To practice inclusive web design, write some helpful, descriptive alternative text or alt text for each image across your website.
You can add alt text by adding an image, then using the "<alt>" attribute in an HTML image tag. The best alt text is highly descriptive and says exactly what's going on in the image, as well as how it relates to the surrounding content (text or otherwise).
Don't Use Images that Include Text
It's also a good idea not to use images that include text. This was more common in previous decades, but it still comes up from time to time. Again, since individuals with vision impairments won't necessarily be able to see those images, any text in the images can also be lost. If you include the text in the image in your alt tags, however, you could potentially avoid this issue. 
Conclusion
Ultimately, inclusive web design will do wonders for maximizing your brand's customer base and showing that you care about every one of your target audience members. With inclusive web design, you can enhance the user experience for everyone who arrives at your e-commerce store, plus make it easy for customers with one or more disabilities to buy something.