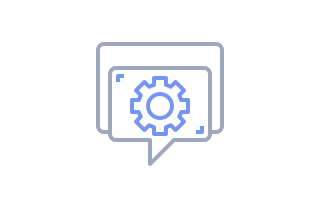 How to Connect Existing Domain Name to Your Website
Follow the instructions below to connect a domain you already own.
Important: this option is available for Pro-sites only.
1. Log in to your Weblium account.
2. Hover over a Pro site and click on Settings.
3. Navigate to the Domains tab and click on Connect existing domain: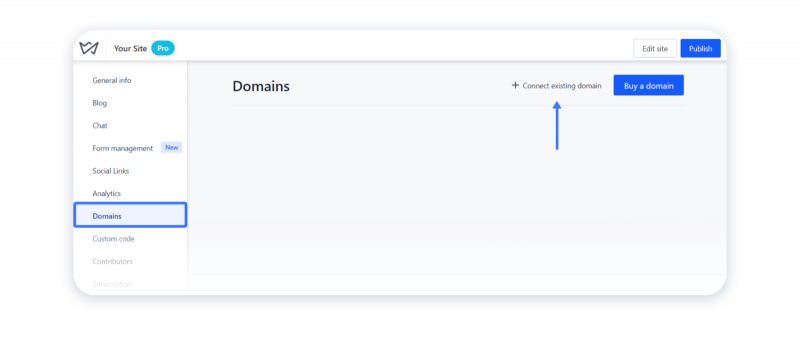 4. In the pop-up window enter the domain name and click Continue: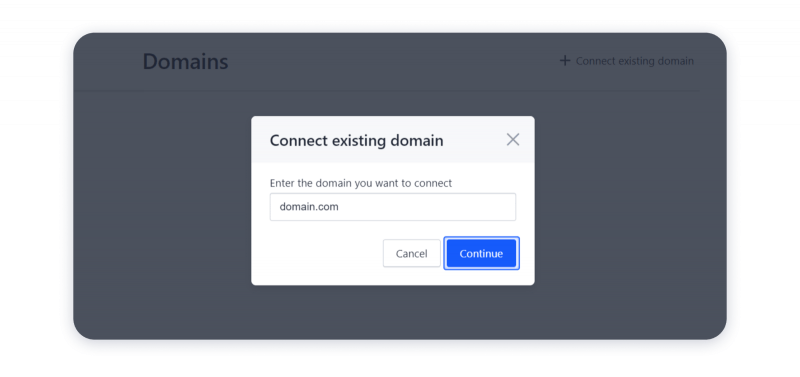 5. Follow the instructions you receive: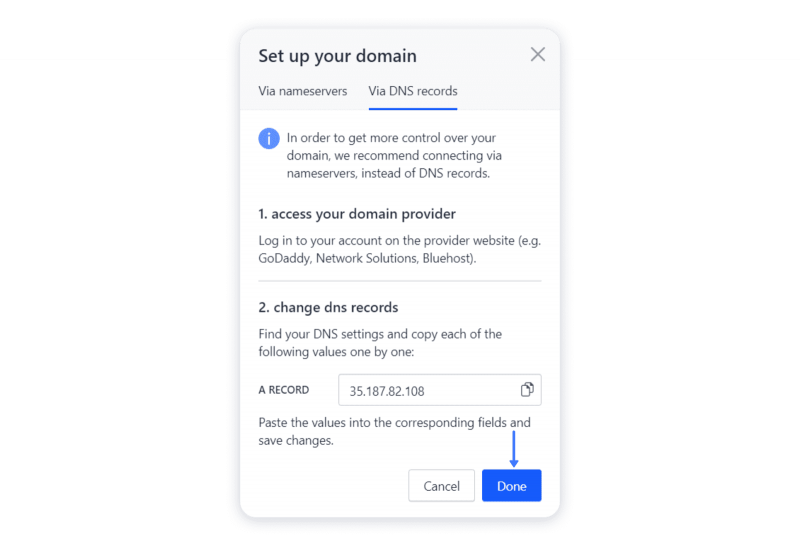 6. Domain records will propagate within 24–48 hours, and the site will be fully accessible with the custom domain name.
Connecting a domain with the help of an A record
In some cases, it's recommended to connect a domain with the help of DNS records. For instance, if you want to manage the domain at your current host, if you are connecting a subdomain or if the domain registrar doesn't allow to change the NS records.
For that please follow the instructions above, but switch the tab on step #5 to Via DNS records:

Follow the instructions in the new pop-up window and click done: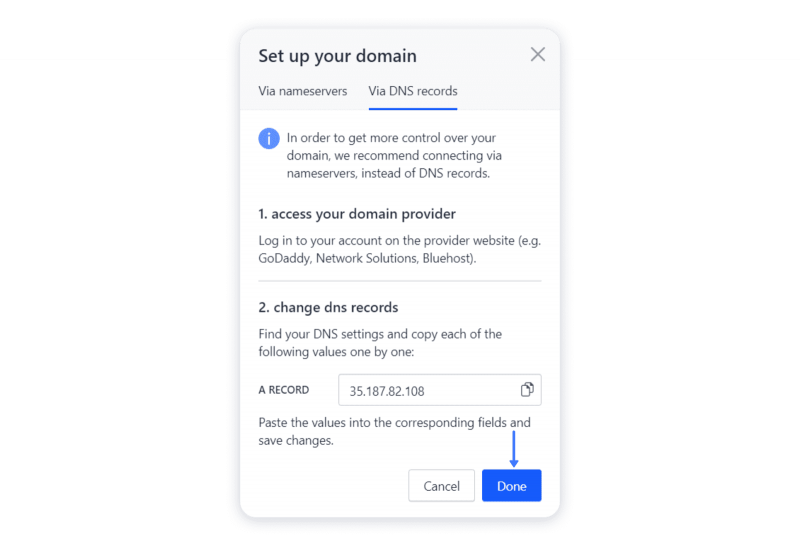 Save the changes and allow up to 24—48 hours for the domain records to propagate worldwide.
Short tutorial about connecting your domain
So, if you have your own domain purchased from a third-party service, check out the instruction how to connect it. That's how you boost your business and stand out among competitors!