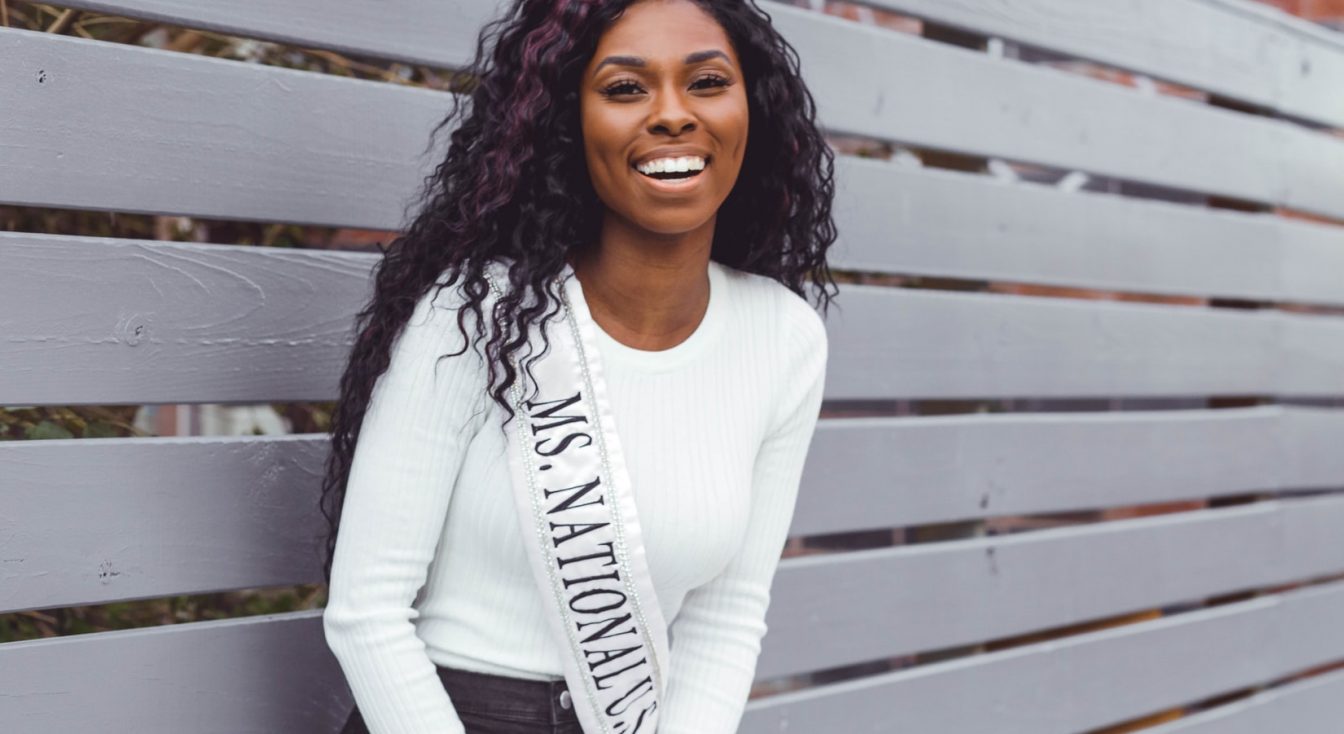 How to Make a Modeling Portfolio
Starting a career in a model can be quite a difficult task, but it can become even worse if you don't get a decent modeling portfolio!
Luckily, it's relatively easy to make one. A first-class model portfolio may become your guarantee of getting a contract with a well-known brand.
Go on and read this post and you will find all the tips you need to make a killer modeling portfolio and take your place in the sun:
how to make a modeling portfolio – a detailed manual what to start from, how to define your goals, what things you should prepare,

must-have elements of a portfolio,

how much money you need if you want to get one,

and why you should go online.
Also, we gonna show you some amazing female and male model portfolio samples for your inspiration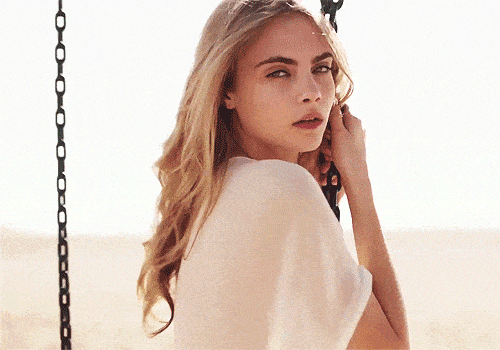 Step 1. Figure out what type of model you are
This is the first and most important step on how to make a modeling portfolio. Being a model of a certain type has its peculiarities and requirements, and your choice depends on your face type and body type. You can try yourself as a live model at exhibitions and presentations, a classic fashion model, advertising and print media model, etc.
Step 2. Find a professional photographer and makeup artist
Make calls to the local model agencies and get to know what types of models and images they are looking for right now. Find a photographer that can give you recommendations for creating a high-quality product.
The photographer can also recommend a good make-up artist, or he can show you some good local model agencies. An experienced makeup artist will help you find a unique look for creating your amazing modeling portfolio.
HOW MUCH IT COSTS
According to Costhelper, professional photography can cost you from $200 to $1,500. For the higher price. you are offered more photos. 
As for the portfolio book, it costs about $15-$70, depending on the type of materials and their quality. For example, you can get a hardback expandable-width portfolio for $50.
Comp cards usually cost from $70-$165 for a set of 100 printed cards of a standard size (5.5 x 8.5").
You may also face some additional costs:
photo prints (from $1.75 to $75, based on size);

and retouching ($35 per hour).
Styling usually costs $35-$40 per look and you'll have to pay up to $200 for the entire photoshoot.
Step 3: Practice modeling poses
Browse some magazines to find winning ideas. Feel free to modify the classic poses for yourself.
Step 4. Choose suitable clothes for a photoshoot
Keep in mind that the modeling portfolio has one primary goal: selling the professional model. Try using outfits that are likely to suit you and avoid too narrow or too wide things.
Step 5. Create a unique image
Wanna know how to create a modeling portfolio that will interest various clients at once? Show yourself in different roles. It is extremely important to create several images – for example, portraits, beauty shots, fashion shoots, photos in a swimsuit, etc.
Step 6. Select the best photos for your model portfolio
Remember that quality is more important than quantity. Choose up to 16 of your most successful shots for your portfolio book. Avoid picking two similar photos, or shots, that show some of your drawbacks.
Step 7. Go and get yourself a portfolio book or online portfolio
Usually, the modeling portfolio book has a typical size of 8"x10" (depending on the city you live in the size may vary between 8.5×11, 9×12, 11×14 inches).
You can buy it in a photo store; also, you can order it from an agency.
Often a modeling portfolio book is created in 2 copies. The first one is stored and used by the modeling agency, the model keeps the other one. Also, you may need a mini-book (mini-copy of 10-12 pages): you will need it if you will get the proposal from a couple of clients.
Now you know how to create a modeling portfolio! A printed modeling book is a perfect presentation of your works that you can give to your clients during the meetings. But it won't work miracle if you have no such meetings or just a couple of them.
We are living when the business is transferred to the Web, so you should think about creating your website, or your online modeling portfolio. It significantly increases the chance that your potential clients will find you online.
Check out the advantages of the online modeling portfolio.
By the way, don't forget to check out these amazing examples of portfolios you can get inspired with.
How to design an online modeling portfolio on practice
We want to show you how to create an online modeling portfolio on practice, for example, using a website builder. 
Click "Create New"

3. Choose a template and start editing: https://model-portfolio.weblium.site/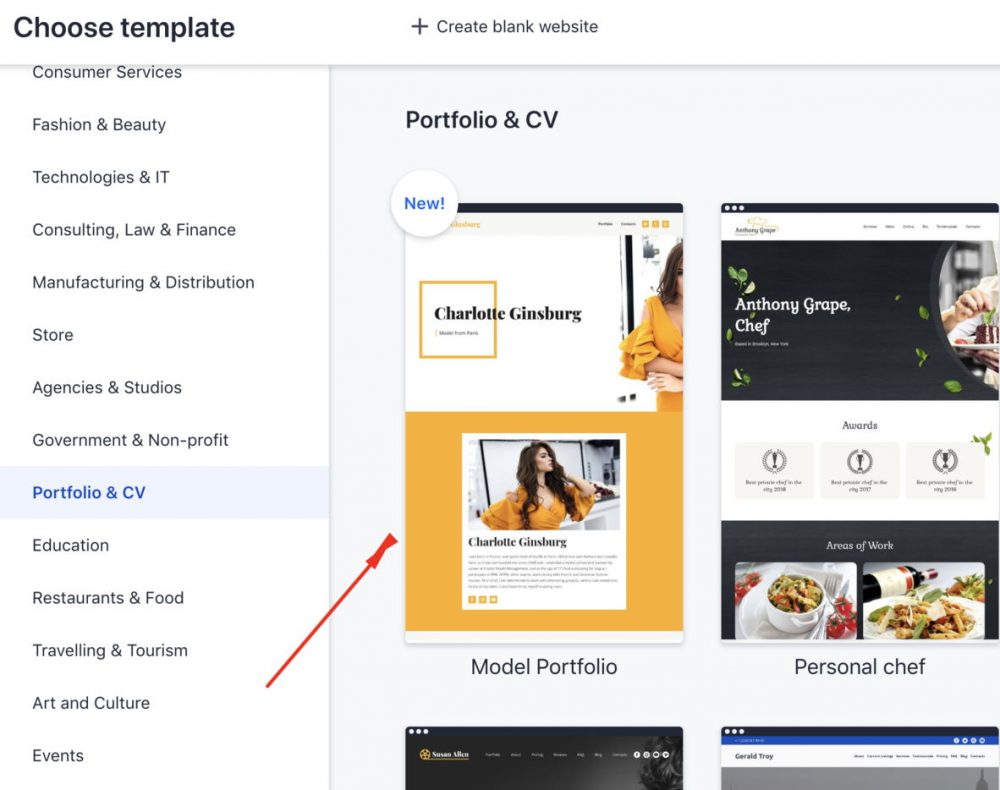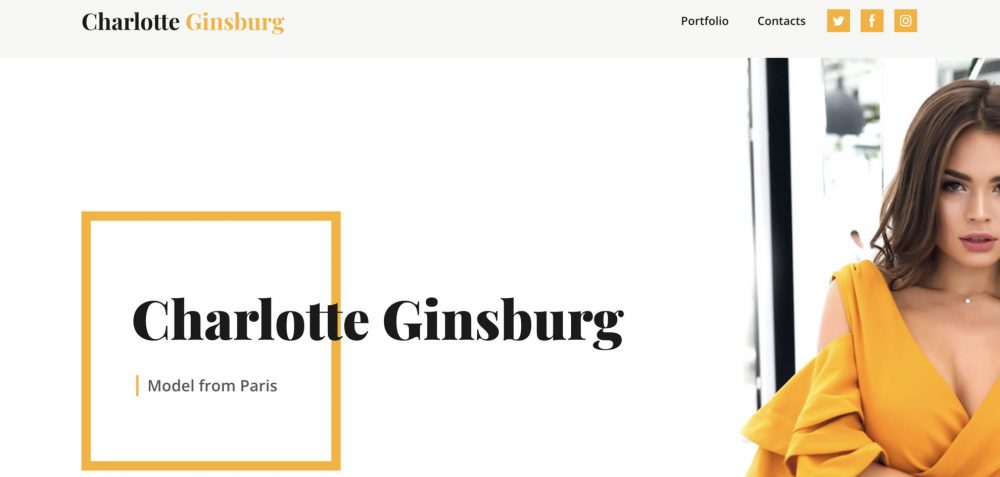 4. If necessary, change the website blocks and elements you like. You will be able to see all the changes as you implement them. Also, you can add any blocks you like to the chosen template. And don't worry that something goes wrong: built-in AI Design Supervisor always keeps your website's design perfect whatever modifications you make!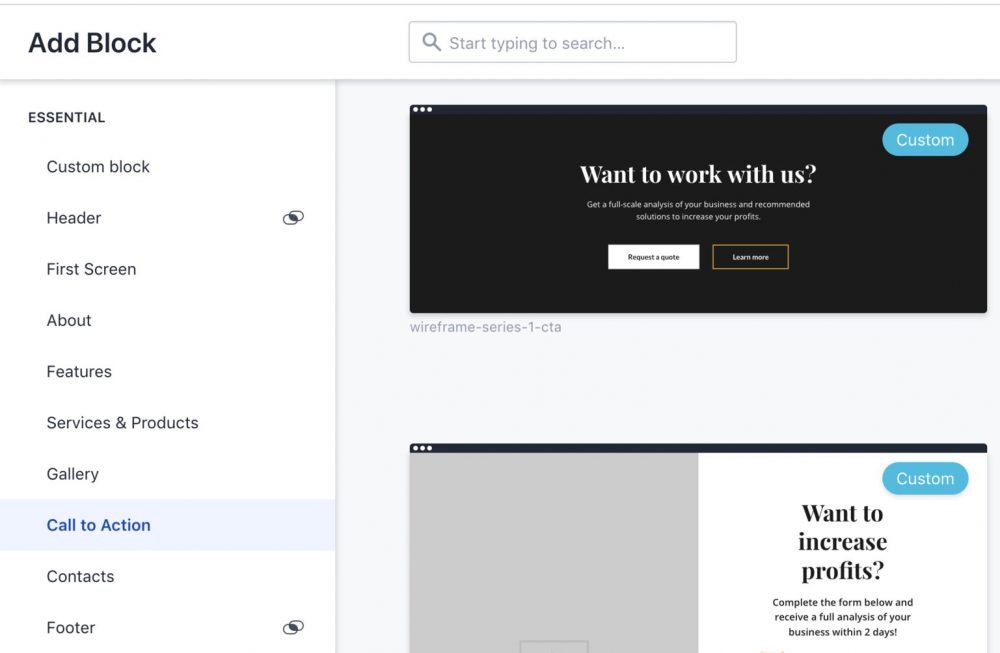 5. Add your own unique content.
6. Take another look at what you've got, then just click «Publish» – and your site is ready to go!
Advantages of online modeling portfolio
1. The choice of a professional
The online model portfolio offers more innovative and creative ways to show your achievements to the whole world than the printed one.
2. Availability 24/7
Even when you are partying or sleeping, a potential client or a famous studio can see your portfolio and get interested in it, and then, you'll be invited for the casting the next day.
3. A chance to create a perfect first impression
A great modeling portfolio creates a great first impression!
If there's a link to your website in your resume, Facebook account, or somewhere else, your client will probably check it out. He will see that you've taken some time and managed to create a portfolio website featuring your work samples and recommendations, and this will show you as a professional model.
4. A proven way to increase your online presence
Every time agents will google your stage or real name, they will see your online modeling portfolio popping up on the first page of search results!
5. Flexibility
You are free to replace your content – photos, videos, copy of your online model portfolio just in a few mouse clicks. You can constantly add your new achievements to show that you are getting new contracts.
6. Search Engine Optimization
One of the best things about having an online portfolio is being able to increase the number of visitors and make your site jump to the top of search results. Find the keyword for your online portfolio and use them.
Online modeling portfolio examples
So you've decided to make an online modeling portfolio and boost your chances for success, but you still haven't found a good model portfolio example to inspire yourself? Well, we are sure that these successful female & male model portfolio samples will get you inspired!
1. Kayla Arianne model portfolio example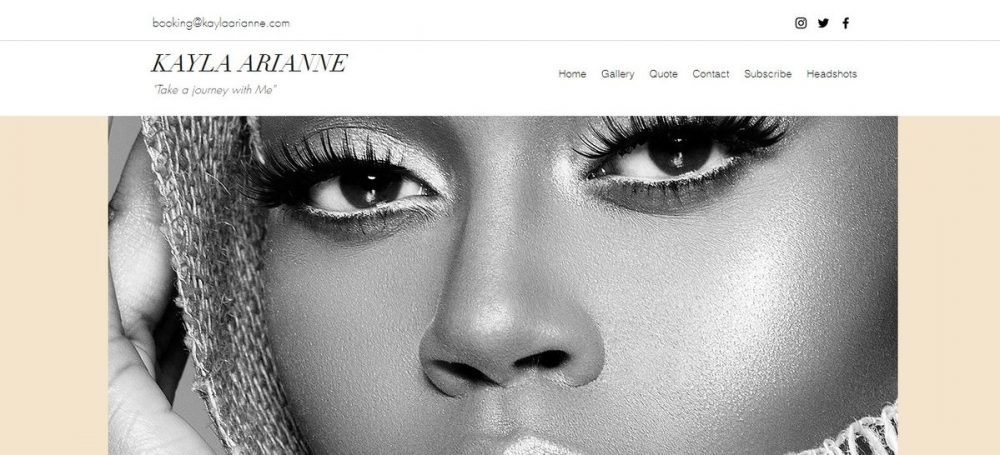 source: https://www.kaylaarianne.com/
2. Kristina Smolyar model online portfolio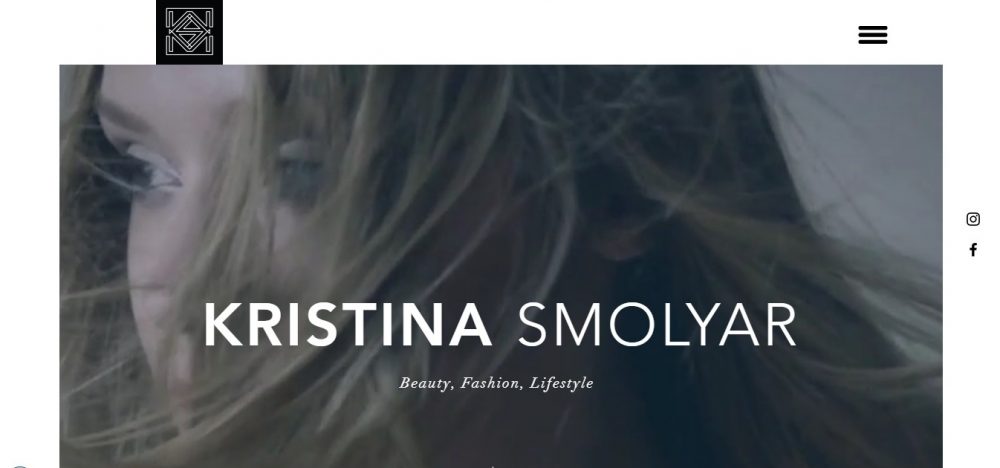 source: https://www.kristinasmolyar.com/
3. ThatOneKai modeling portfolio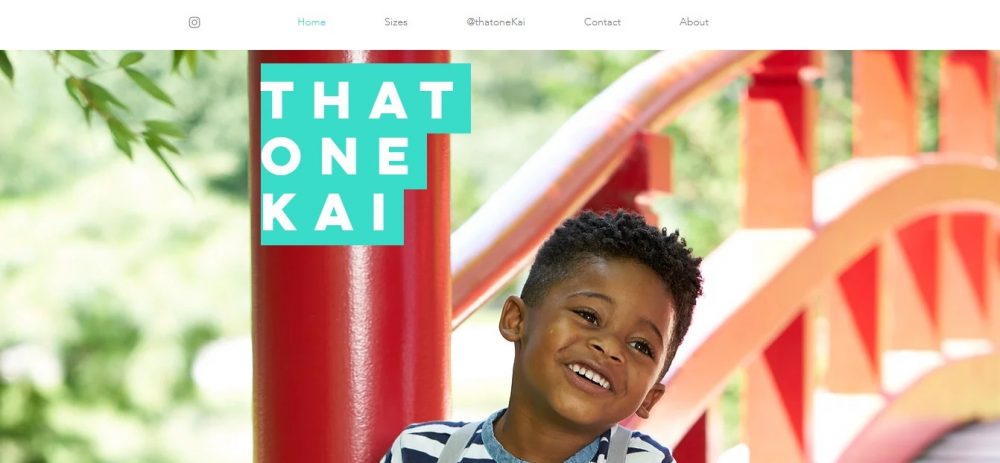 source: https://www.thatonekai.com/
4. Estelle modeling portfolio example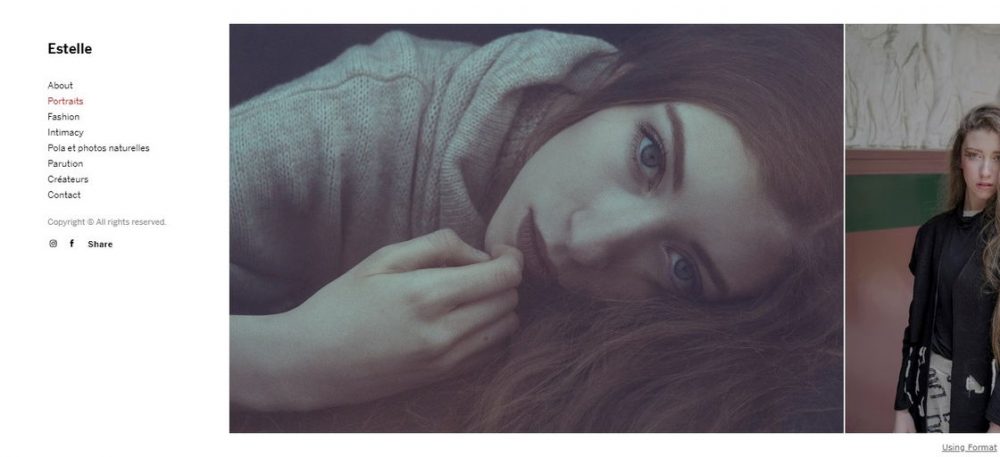 source: https://estelle-b.format.com/untitled-gallery
5. Keithen Polk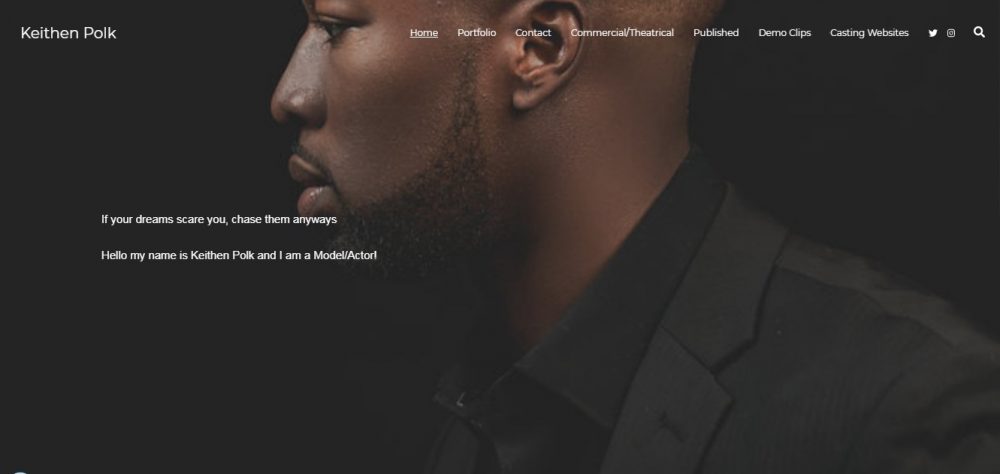 source: https://keithen-polk.pixpa.com/home
What Photos Every Model Needs
There are several types of photos that agencies want to see in your portfolio.
1. Snapshots photos 
Snapshots allow your agent or client to see the «real you», live, without makeup, jewelry, and any artistic ideas. The task of snapshots is to show the «blank canvas» so that they can mold your look into something they really need right now.
For snapshots, the model is photographed in a separate swimsuit in black or dark blue (or in opaque underwear), in heels, without posing, without emotions, just «as is».
A complete set of snapshots that will satisfy the requirements of almost any modeling agency consists of:
#1. Full body shots: full-length snapshots, in a swimsuit (underwear), in heels, taken from the following angles:
Full face shot;

3/4 left angle photo;

A side shot from the left;

A side shot from the right;

3/4 right angle photo;

Rear shot (with your hair bundled);

Rear shot (with loose hair).
#2. Face shots with loose hair taken from the following angles:
Full face shot without emotions;

Full face shot with a smile;

3/4 left angle photo;

A side shot from the left;

A side shot from the right;

3/4 right angle photo.
#3. Face shots with the hair removed from the face (hair is tucked into a bun or high tail without parting, the ears should be clearly visible). The angles are the same as in the previous paragraph.
2. Test shots
Test shots emphasize the model's ability to transform, to demonstrate different images with the help of posing, emotions, background, makeup, lighting, etc.
A typical set of photos for model tests is the following:
beautiful headshot;

full-length underwear shot;

full-length half-naked shot;

full-length

model shots in clothes (tight-fitting light T-shirt and shorts, a business suit, a sports style, feminine clothes and casual style).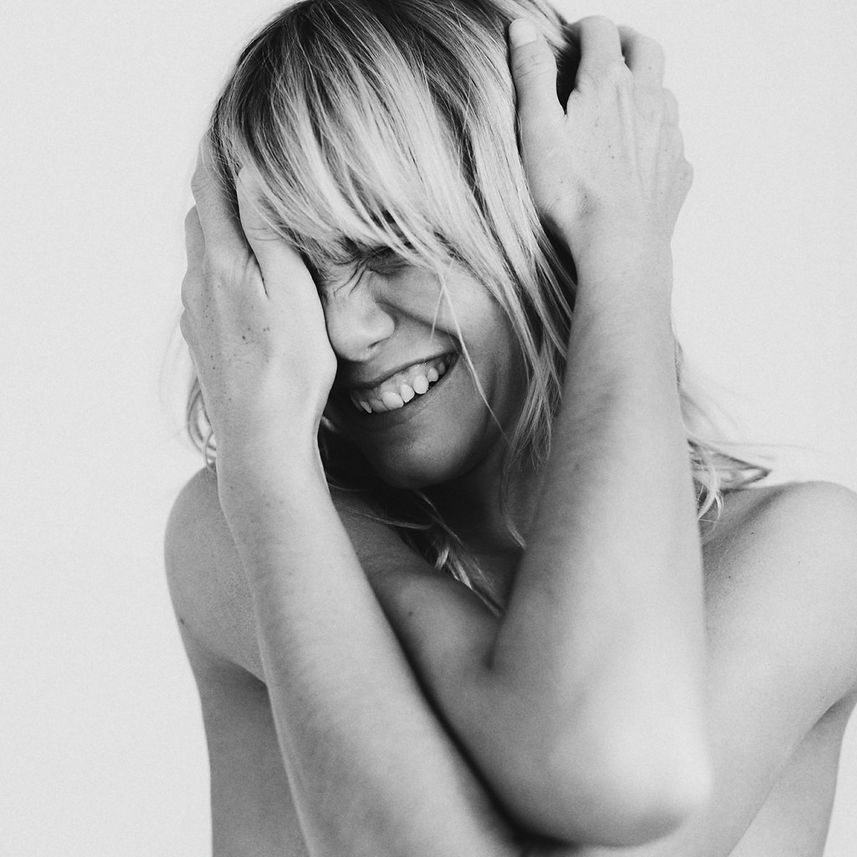 3. Editorial fashion shots and commercial shots
When you have got your snapshots and test shots, you can proceed to compile a professional portfolio. 
It's a good idea to add some tearsheets (if you have them) here, that demonstrate your achievements, professionalism, and competitiveness in the fashion modeling industry. Of course, this part of the portfolio is formed gradually, as you receive invitations to fashion shows and commercial shootings.
What beautiful professional photos are needed here:
Advertising of cosmetics or jewelry – several beauty- and fashion- shots, with some strong closing shots;

Demonstration of fashion clothes and headdress;

Product advertisement (handbag, watch, toothpaste, coffee, etc.);

Nude style photos (if the model works in this genre).
Do not forget that your model stats should be listed in your portfolio, as well as your contacts!
Should all the photos be in color?
No, this is not necessary at all. It is even advisable that your portfolio contains several black and white shots.
Black and white photo is especially effective for creating an image and conveying a mood. So feel free to include some gorgeous black and white prints in your portfolio!
Bonus tips for creating your modeling online portfolio
To succeed, you have to create an online modeling portfolio that matches these requirements:
Make sure it flawlessly works on mobile devices;
Choose a clean, modern and minimalist design that emphasizes your best works;
Show only your best photos;
Watermark your photos: protecting your shots from stealing, you are establishing your recognizable personal brand;
Make sure that your online modeling portfolio loads fast and work perfectly: your online model portfolio is just one of many model websites that your potential clients may visit;
Don't forget to make a stats page for agencies and clients;
Create a killing «About me» page to show that you're something more than just another pretty face;
Add your contact information, make it easy to find;
Blogging works miracles, establishing an exceptional recognizable writing style and show you as a  true fashion guru;
Gain popularity with the help of Social Media: get spotted using Facebook, Twitter, Instagram, and others. Social networks are one of the most powerful channels of generating traffic and drawing the attention of your target audience.
Use videos to promote your portfolio: according to Customerthink, videos are the most powerful tool for engaging users. Add some clips from your catwalks, episodes from your trips, behind-the-scenes footages.
To make sure that you understood these tips and to let them work perfectly, feel free to write to our Weblium 24/7 chat to get a piece of expert advice about modeling portfolio website
Create Your Modeling Portfolio Online