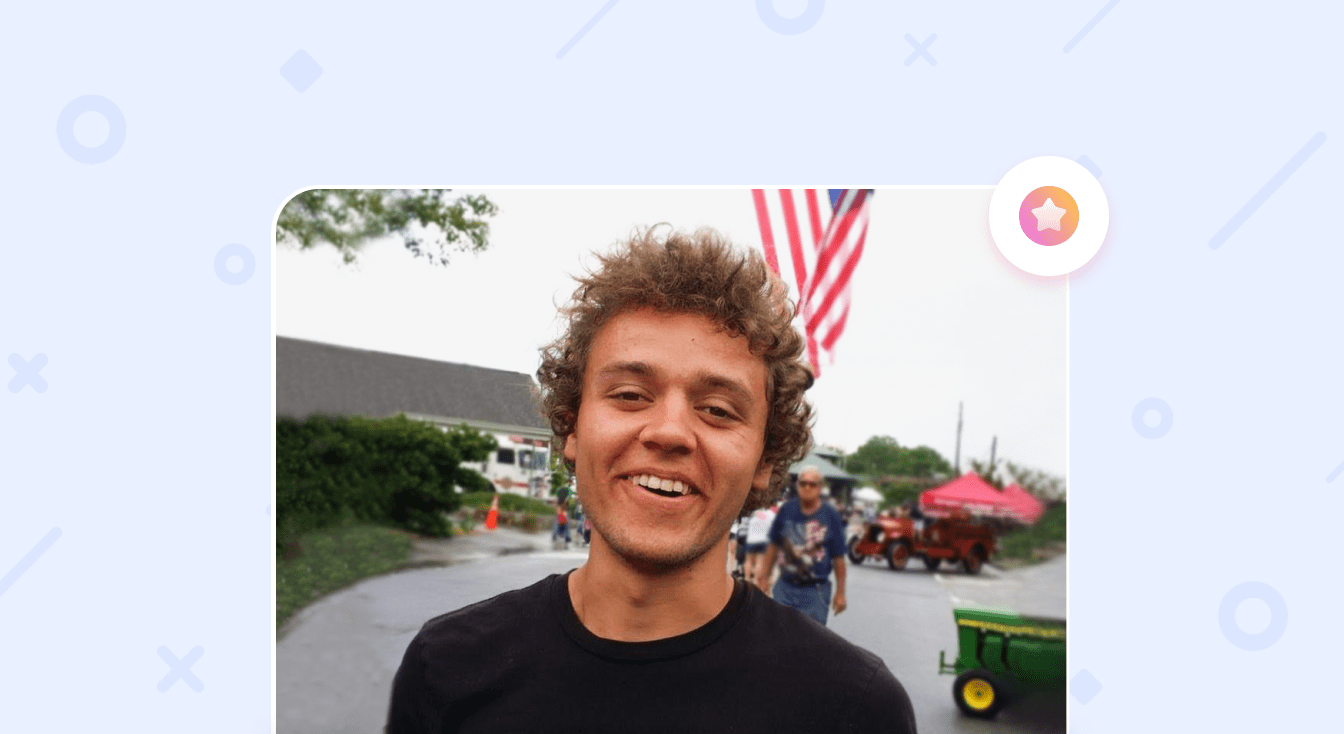 Kovalto Consulting Success Story
We highly appreciate your positive feedback and lots of gratitude for our first success story with ATOM mobility! You so very enjoyed this new rubric and asked for more success stories, so here it is!
Meet Kovalto Consulting! This is Mexican IT agency that provides different digital solutions, including websites. In fact, Kovalto Consulting is the first agency from Mexico that has created websites for their clients with our While Label Agency. 
Should you get inspired by Kovalto Consulting's success story and decide to start your own agency of this kind, the White Label Agency is the best solution. Just keep that in mind. 
With White Label Agency, you can create websites in a matter of several hours. Up to 30 projects are available, which is really amazing! 
Besides, our AI-powered design assistant will guide you on all stages. So, it's really easy. Just like creating your site on Weblium, but on a greater scale.  
You can learn more details about While Label Agency here. But before that, let's get back to Kovalto Consulting and find out their success story. That's how you'll get inspiration for your online business ideas! 
Kovalto Consulting Founders
Before we start the interview, let's just learn more about Kovalto Consulting's founders. The company was founded about two years ago by Javier Hernández, who is currently the company's CEO. Javier is a 40-year-old Mexican entrepreneur. His employees believe he's a great leader.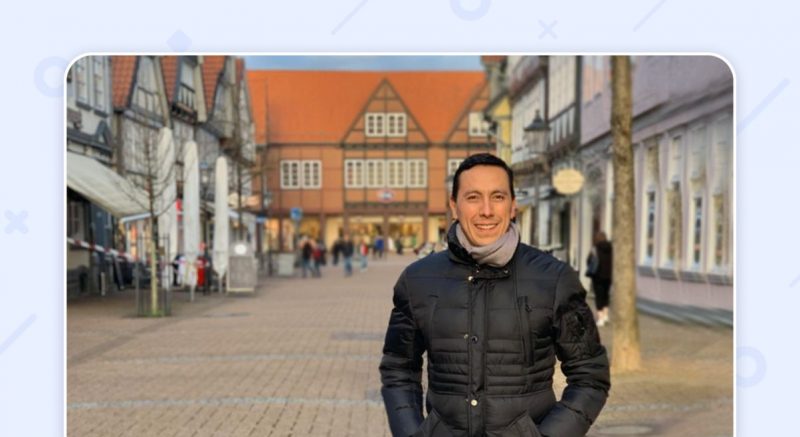 Javier started Kovalto Consulting together with Edrei Paredes. Edrei is the company's young COO. He's only 22, yet has already been into this business for 2 years so far. As you see, it's never too early to start. And never too late!
Edrei Paredes kindly agreed to share Kovalto Consulting's success story with you. So, may the interview begin! 
Interviewing Kovalto Consulting COO
Edrei, please tell our readers more about your business. What's it all about?
Our company is named Kovalto Consulting. We are a Mexican agency that develops different information technologies for our clients. Our business is about helping clients to implement different kinds of technologies in their business. These include websites, mobile apps, digital marketing, or different kinds of web solutions in general. 
When did you start your business? Was it online from the very beginning? 
We've been in this kind of business for around 2 years. We started by helping people whom we knew in person. Like making sites for them and other IT stuff. And we realized that this is really good business. So after we did it independently, we decided to start a company.
Could you tell our readers more about your CEO? You both are co-founders of Kovalto Consulting, right?
Well, kind of, but he's my boss. His name is Javier Hernández. He started Kovalto. I met him 2 years ago. He was developing stuff. But his business wasn't really focused. At some point, we decided it's time to upgrade. So, we started working together. That's how Kovalto Consulting started. 
What about your team? How many people work for you? 
Currently, our team consists of 8 people. We have web designers, the technology team. Actually, designers dominate our team, we have more designers than anyone else in the team. 
We have developed many projects, and people recommend us. We don't use any marketing, not even Google AdWords. Yet we still have lots of clients. We just started using social media, but one year ago we had nothing. 
Now, we have a lot of work. That's why we need to invest and grow the team. And designers are the most needed employees for professional website creation. At least, in our business. 
I see that you have quite a bunch of sites on Weblium. Could you please share all the details with our readers?
Weblium has been a really great blessing for us. Because of this website building platform, we can create different websites for our clients. That's basically our main business now. 
We started making some websites like WordPress or Joomla before knowing Weblium. We used to have some clients at that time. But then we started a big project, we needed a really effective solution to work faster and smarter.  
Some day, our CEO came across Weblium through Template Monster. So, we decided to try working with you. We just wanted to see if it'll suit us. And it really did, Weblium turned out a really great solution for us! The best of all CMS we've dealt with before!  
Please share your experience of working with other website builders. At what point you realized that you need an alternative solution? 
WordPress and Joomla are powerful CMS, but they are not perfect. It takes too much time to build a really nice website. So, you cannot have more clients if you spend a lot of time on a single site.
Besides, we came across some developing problems while working with WordPress and Joomla. Sometimes, we needed to build more advanced models, which affected the price. Consequently, we were forced to raise the price for our customers, too. It was so troublesome, you know. So, we needed a better solution. 
How much time does it take you to create a website on Weblium?
My personal record was around three hours. Sometimes, clients may ask to make some changes, of course. So, it might take longer. On average, it takes a day to have a website ready. 
Oh, so you could already have hundreds of sites if you created them daily, huh? 
Haha not really. Usually, we release several sites a month. It's not only website creation, but it's also its maintenance. Besides, we have to fill it with content and polish to perfection. So, it definitely takes time. Currently, we have between 40 to 70 clients. All of them are referrals. 
What's the process of website creation? What kind of content do you use for clients' websites? They give it to you or you need to create it on your own?
In most cases, we make everything from scratch. Sometimes, clients have their own logo. Or some other ideas. Usually, we start by selecting the perfect template based on their identity or brand. That perfectly fits them.  
Then we start changing the logo and everything related to their identity. Basically, we work on the website structure. Once it's ready and they like it, we start filling the site with content. 
Sometimes, our clients send the content they want on their website. At first, we build the model and tell them what kind of content is needed for their business. Usually, they provide us with basic info, testimonials, photos, etc. 
So, not only you create sites, but also maintain them, right? 
Yes, absolutely. Most of our clients want from us the maintenance as well. So, we provide this kind of service to them. Sometimes, we make all changes ourselves. Or we send them collaboration invitations. That's how we give them the White Label Solution. 
We also provide our customers with analytics tools. So that they can track their traffic and understand better their customers' user experience. With Google Analytics, they can know where their customers come from, what interests they have. So, it's very useful. 
Sometimes, customers ask for digital marketing services. So, we help them with advertising via social media like Facebook and Instagram. We also use Google AdWords to help our clients to promote their sites. 
So, we basically guide our clients step-by-step during their customer journey. Primarily, we deal with websites, but we also help them with many other different things. 
At the end, when the customers are happy with their websites, we also offer them mobile apps. That's basically our customer journey. 
Do you have any favorite websites that you've created for your customers?
Well, that's a hard one. There are so many sites that we create. And I like all of them. There's one very special one though. It's our only multilingual website. You can choose either Spanish or English. It's very convenient for our clients. This particular site is a law firm.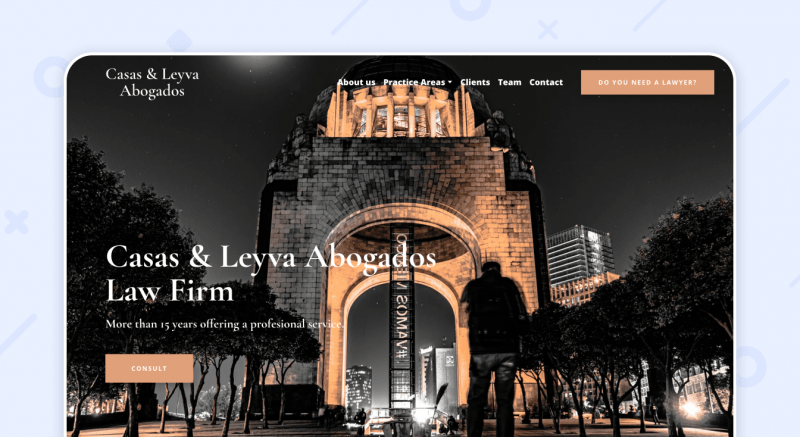 They have an international company. So, it's very important for them to have both languages. And we are really happy that Weblium provides us with such a great multilingual solution!
Currently, we have mostly Spanish websites, but there is some English too. And we plan to create even more as Kovalto Consulting grows.
In fact, we have created over 30 Weblium websites for different spheres and industries. Here are my favorites:
Wow, that's quite a bunch of truly professional well-designed sites! 
Exactly. And let me show you another website that I really like. The company is Rangel Autoboutique. They deal with the selling and installation of Car-Audio security systems and car accessories.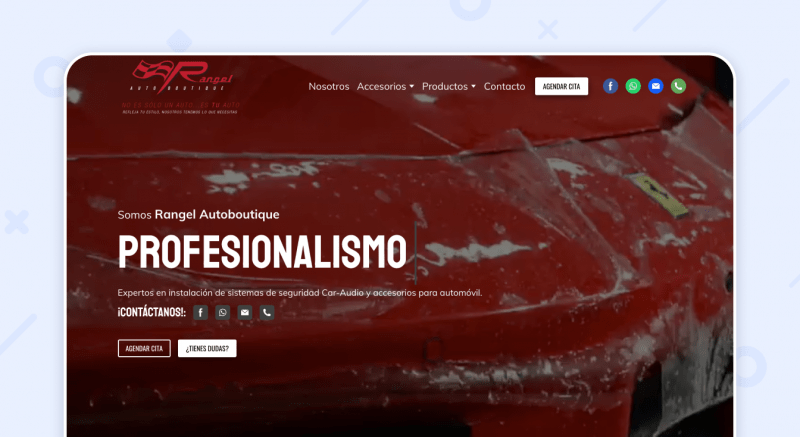 In fact, Rangel Autoboutique was founded in 1985. And only recently has gone online! Thanks to Kovalto Consulting! I feel so excited about that. 
Another reason I like this site is that it's the biggest we've made. Rangel Autoboutique works for various government and private entities. So they have quite a lot of info on their website. 
We have been working really hard on this site. That's probably why it's one of my favorites.
Now, let's tell our readers about your company's website. Is there anything interesting about it? How do you promote it on the web?
Well, our Kovalto Consulting website is in Spanish, like many other our sites. Since all our clients are from Mexico.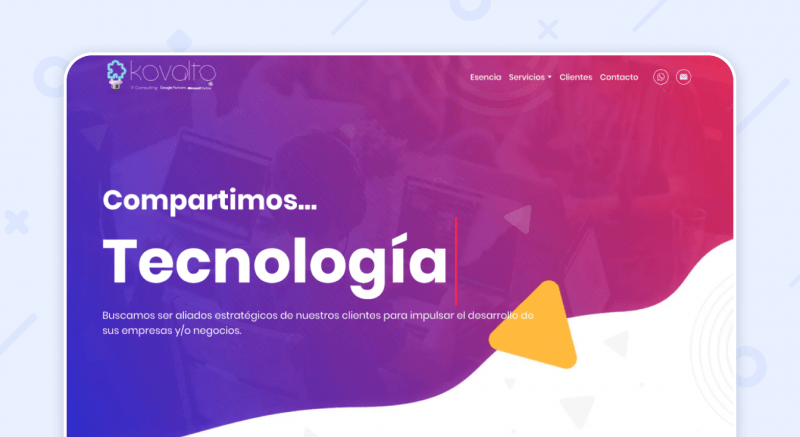 The funny thing is that we don't really have time to complete it. Because we are so very busy with creating sites for our customers. We haven't finished until now. Of course, most of the services are described, so it's quite informative. 
But please, don't judge our website. It's still in the process of development. We still don't even have a blog. Even though we have lots of ideas. So, we'll go to them as soon as possible.
I must also admit that our SEO isn't really perfect. But we don't really need it. Since we get our clients as referrals – voice to voice. That's our strongest channel of communication and promotion. 
Only recently we started digital marketing campaigns using social media and Google AdWords. So, our marketing has just started. 
What are your plans for further development? 
Let me be honest with you. We need to grow our team first. Because we have so much work to do every day. There are so many projects to work on.
Frankly speaking, we fear that we won't cope with all the work if we start promoting our company now. We really need to grow the team first. So, we plan to invest in hiring more people. And then, we'll see what comes next. 
What about your competitors? Do you have any?
We actually don't care. Why keep track of competitors if we can focus on our work instead? Our works tell a lot about us. That's the only focus we have now.
I see. So, for how long have you been working with Weblium, and what's your overall feedback?
For a year or so. We started last year, in August 2019. Once we opted for Weblium, we started growing faster. So, we are very grateful to Weblium. 
What I like most about Weblium is that it lets us work smarter and faster. We invest really little time in website creation, yet end up with really great results. That's what I mean by smarter and faster. 
As a real expert in website creation, what do you think about blogging? Is it really important for your clients? 
Yes, absolutely! A blog is essential for any website! You know, there are basically two types of content. The one that is selling, and the other that informs your potential customers. 
Because some of them aren't ready to make the purchase now, online. But they might want it eventually if you give them the right info. So, you really need to inspire trust in you. To build your authority and make them trust you.
On your blog, your customers will learn about your company. That's how they can see whether or not you know what you are talking about. That's how you can win their trust, so it's very important. 
What inspirational advice can you give to our readers who want to start their own business on the web?
I highly recommend them to work smart and fast with the best solution ever – Weblium. If they have any doubts, they should try a free version first. I'd invite them to give it a try. Because personally I have no doubts at all. 
With Weblium, they will easily develop their business smart and fast!
Summary
How do you like such motivational advice? Want to start your own business?
You can absolutely follow Kovalto Consulting's model and start your own website building agency with the help of our While Label Agency. 
Alternatively, you can create your own website on Weblium to see it yourself how easy and fast it is!