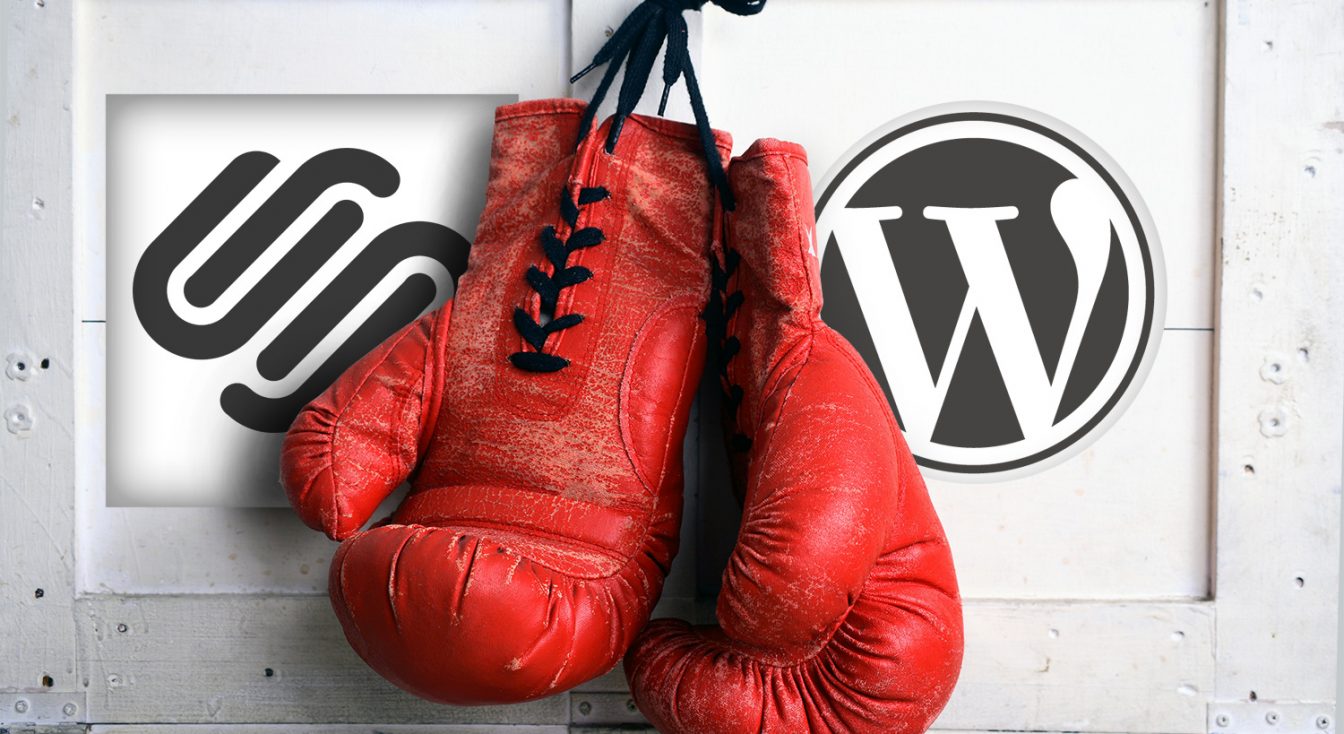 Squarespace vs WordPress: Which Is The Best (Upd: 2023)
Congrats, you've decided to have a website! Do you realize how many options you have?!
But we won't talk about the big bosses like Wix, or super-easy to use solutions like Weebly, or even big hosting traders like GoDaddy. Let's compare two popular website builders, that stand on the very far sides of the checkerboard.
Let's compare WordPress and Squarespace!
WordPress developers can be proud of themselves: almost a quarter (more than 1 billion!) of all existing websites were made using this builder. Squarespace is much more modest, but thanks to the simplicity and a competent approach to marketing, this service also had attracted millions of users!
If you still think about which website builder is worth trying, read our Squarespace VS WordPress comparison to finally find out what service suits your needs the most!
Wanna check out the best four website builders comparison? Go ahead and learn more!
What is Squarespace?
Squarespace is an amazingly crafted and uncomplicated website builder whose functions and capabilities will suit the widest user audience. However, this tool is, maybe, the greatest solution for those users who would like to make an online store (in this case, Squarespace is the absolute leader!
You can enjoy a 2 weeks trial (yes, it's free!) to get acquainted with the Squarespace's functionality.
You won't need the extra experience or knowledge in coding to understand how does Squarespace work and make a decent site using it: if you are able to write emails, have a good understanding of Microsoft Word & PowerPoint, then you are almost ready to make a site on Squarespace!
SquareSpace is even easier than WordPress: you just have to know how to open your browser and enter your credit card number. At the same time, there are many Squarespace new features that most users will like to discover, such as Announcement Bar, integration with Zapier and ChowNow, Donation Block, Amazon Block, Facebook Pixel, Promo Pop-Ups, and others.
Squarespace offers an impressive choice of pre-installed templates that look just great! Convenient interface will allow you to immediately see what your site will look like if you pick the selected template.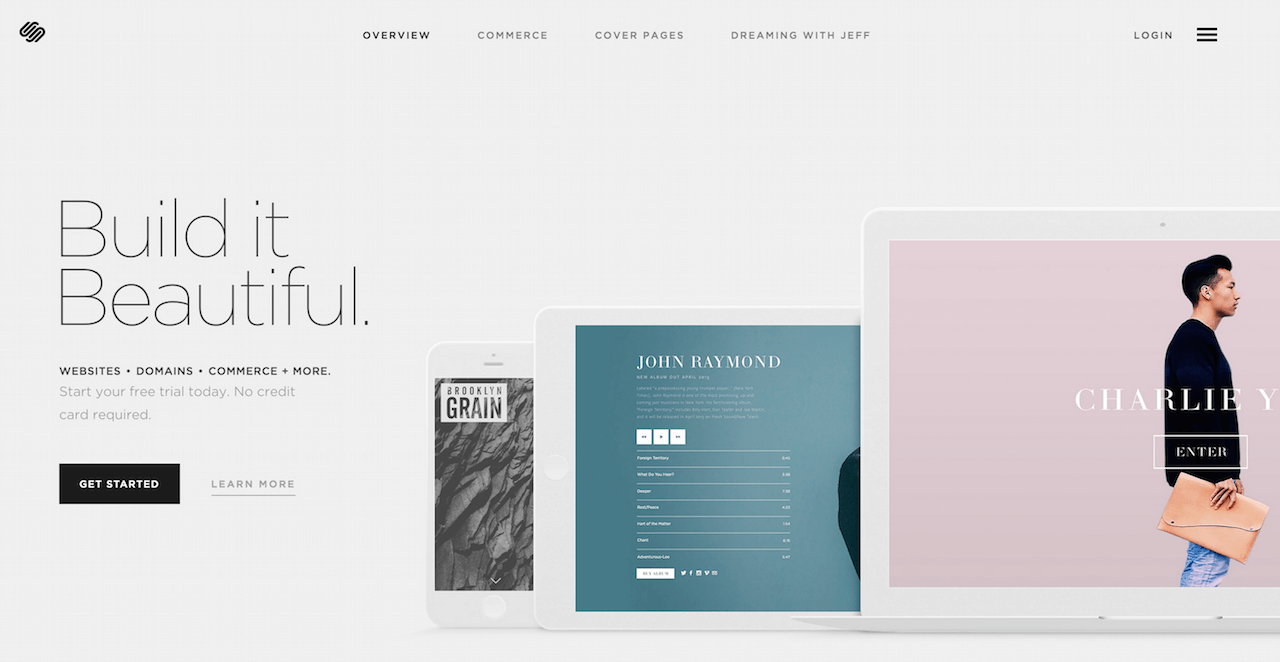 What is WordPress?
Today, WordPress is the world's king among the CMS, not least because of a huge user community.
By default, WordPress offers minimal opportunities for organizing a blog, but, using multiple extensions, users can turn them into a universal tool for creating any WordPress website – landing pages, online stores, portfolios, and even multi-page portals with a million audience.
One of the grand WP features is its intuitive and user-friendly interface. Remember how to use  Microsoft Word? Then you should not worry about WordPress, you can successfully create and publish your content!
The community is a special item on the WordPress benefits list: starting with the free WordPress Codex and ending with groups in social networks, where you can easily meet crowds of real experts and excited enthusiasts – you will have enough of possibilities to bring your perfect site to life.
And keep in mind that this popular open source website creation tool is free!
Squarespace Pricing
Squarespace offers several pricing plans:
Websites plan:
Personal: this is the point you can start from, and then you will be able to upgrade it. Here you will get a free user domain, but you won't be able to enjoy the functionality of an online store. So, if the professionally-made online store is your destination point, then skip the «Personal» plan and jump to the next one.
The business plan is a stunning solution for small or even medium-sized stores. Online store functionality, integration with third-party products, advanced CSS/Javascript-based customization – here you'll get everything you may need to build a huge website for a major target audience.
Online Stores plans (the perfect options for creating your small or medium-sized store):
Basic: inventory and tax deduction management, integration with Shipstation, Xero, secure payments.
Advanced: gift cards and discounts, an interface for making orders (API), shipment tracking in real-time.
All Squarespace plans include the fully managed cloud hosting service that ensures your website is always available.
Squarespace provides 14 days trial version so you can try the platform before purchasing the paid plan. The trial version offers the following features:
• during the trial version, your site is unavailable, but you can allow certain users to visit it;
• if the trial expires, you will not have the access to the site until you switch to the paid rate;
• search engines do not index sites with trial version;
• when the trial expires, the site will not be made publicly available, and all content will be flagged for deletion. You can restore the site within 30 days.
One more 4 best website builders' comparison for you to make up your mind – check it out!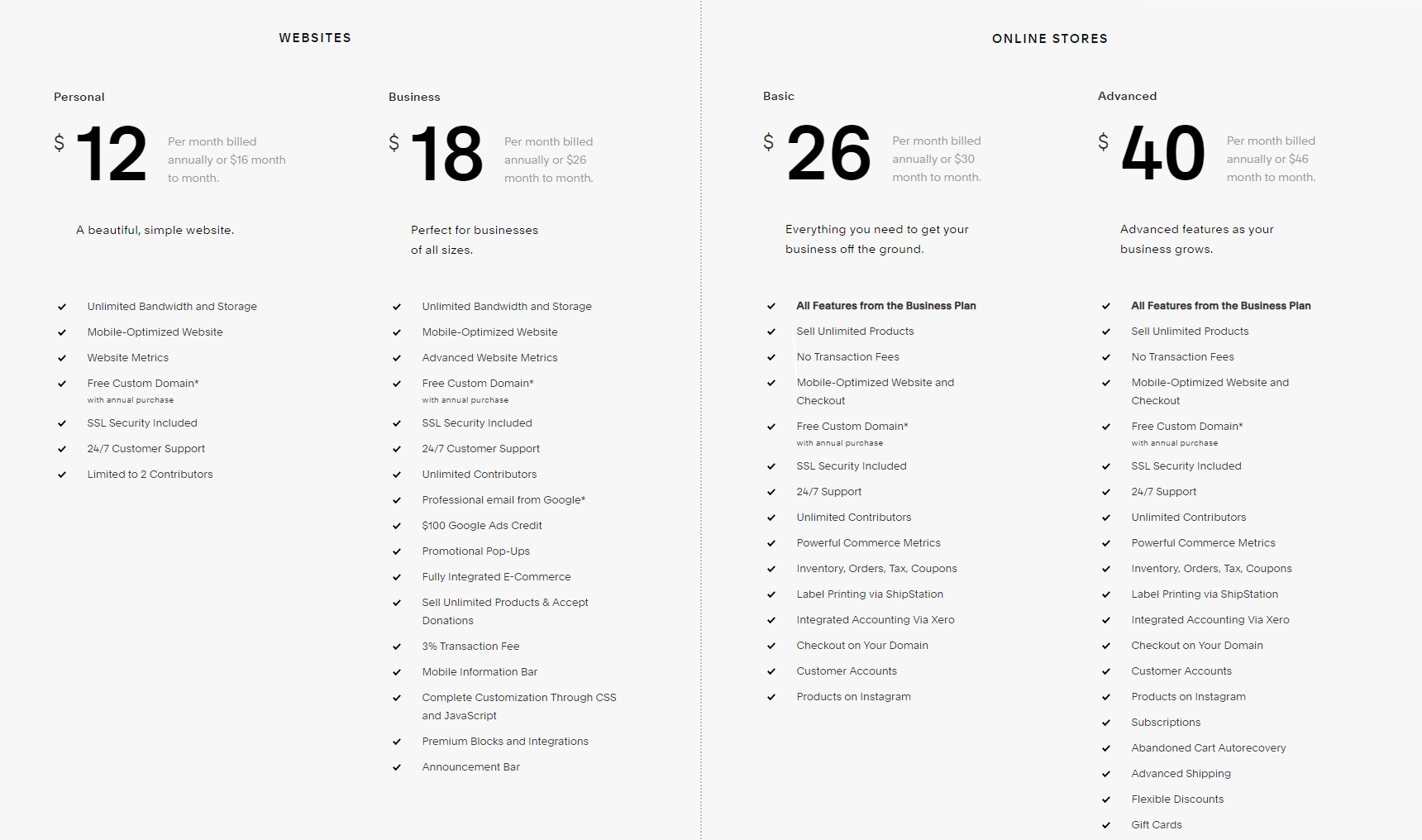 WordPress pricing
WordPress is a free open source CMS, but of course, you can't expect to build a decent website with no budget at all.
The main expenses are the following:
• 1-year domain registration with the subsequent renewal and rent of WordPress hosting. Domain cost depends on the zone. The prolongation will cost a bit more, but it is still affordable;
• the monthly fee for renting space on the server. Some hosters offer special rates that are optimized to work with WordPress. In order not to overpay, see the universal hosters' offers. You don't have to worry about the technical requirements – any paid hosting will do. The main thing is to assess the scale of your project and the features that are offered by the plan. For example, for a small blog, even the minimum pricing plan features will do, and the online store will cost you much more;
• you should also prepare yourself for purchasing premium themes and paid extensions. These are optional things because there always are free alternatives. The only questions are quality, convenience, and performance. The cost of WordPress themes starts from $50, and the prices for WordPress plugins differ depending on their functionality.
We think that the "Personal" plan is the best solution: you can quickly and easily launch a simple online project, and then without haste start filling it with content. In general, a $5 price includes WordPress.com hosting for the site/blog with all the maintenance services: backup, security, uptime. The offer is especially relevant if you are doing the work yourself and this is your first time with WP.
But, one day, your small business will have to grow, and then a free WP plan won't allow you to go beyond certain limits. No problem: you will be able to switch to another plan – "Premium" or "Business".
These plans make it possible to significantly improve both the design and the functionality of the website, making your online brand even more unique and presentable.
Depending on the type of pricing plan you will choose, and whether you will decide to pay annually or monthly, you have to prepare yourself to spend $144 or $552.
But you have to understand that creating a really good WordPress website that will attract customers, connecting a domain to a hosting service, provided that you do not have the skills of web design and programming, and you won't understand how to set up a theme on the fly will cost you not less than $500.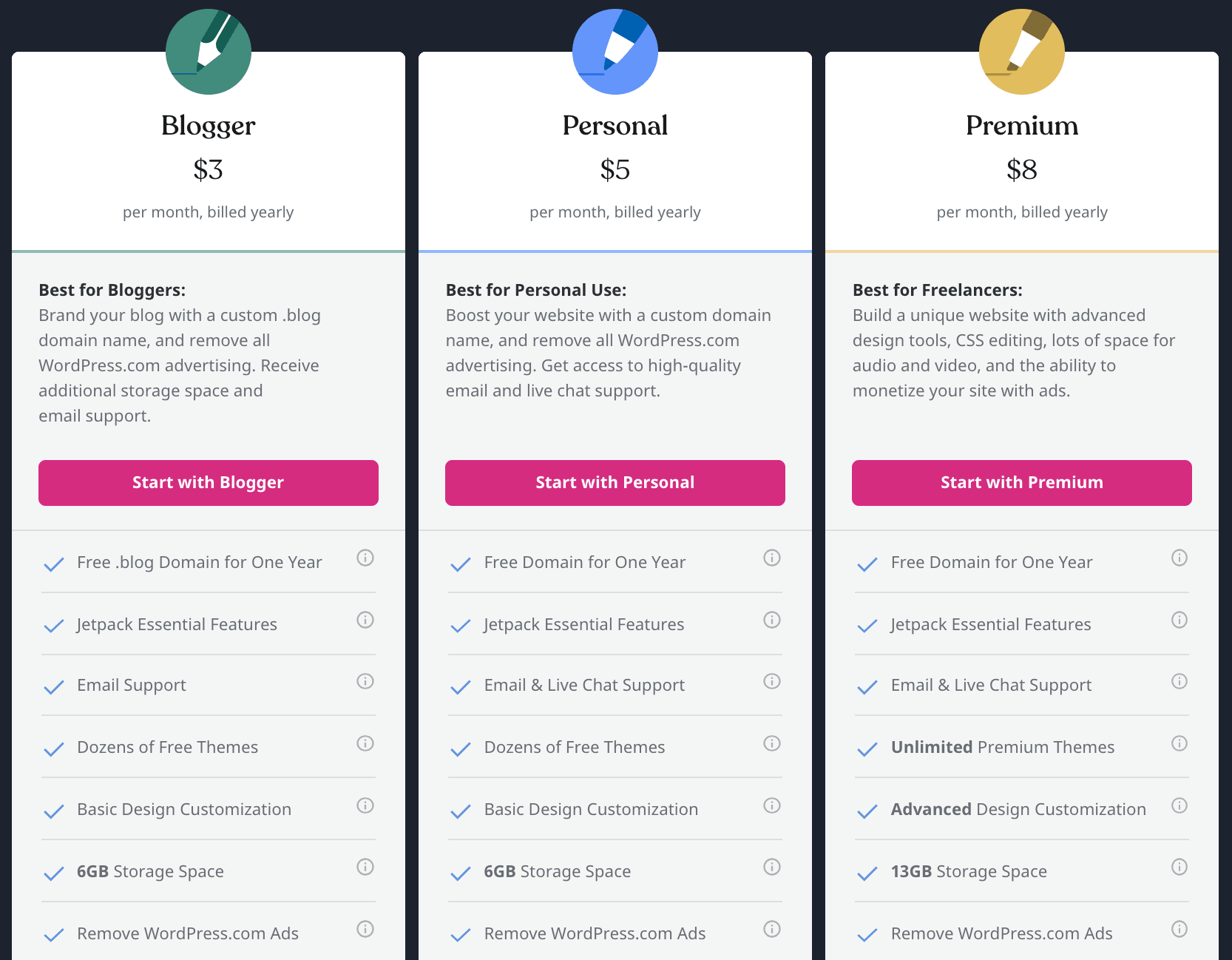 Squarespace SEO
Although there is no special SEO plugin for Squarespace, the service provides you with a complete set of marketing tools for interacting with your audience, monitoring social networks and growing your customer base.
Thus, already when the system will be generating the template for your site, you will get a site map formatted according to all rules. This is very important since the site map will help search engines correctly index your site: Google, for example, ranks the pages, not the whole sites. The HTML markup of your site will be «clean», having no unnecessary tags and elements.
Appropriate tags will be automatically added to all images to simplify indexing. By the way, you can find a very detailed guide on how to get the most out of all the SEO features in the Squarespace support section.
So, is Squarespace good for SEO? Yes, in most cases! Check it out:
• the "Share" buttons allow visitors to share your content with subscribers, on Facebook, Twitter, and other SM;
• using a Squarespace Analytics interface, offering visual reports covering statistics such as page views, conversions, popular content, etc., you can learn more about ​​your visitors and their behavior;
• getting the information from visitors using contact and registration forms, applications, surveys will help you to keep the customers engaged. You will be able to get the best of Squarespace Email Campaigns or MailChimp integration;
• the platform gives you the opportunity to add Google maps to the site to make your offices easier to find. Using the "About the Company" page with your unique business story, you can attract customers and give them all the info about your business they may need.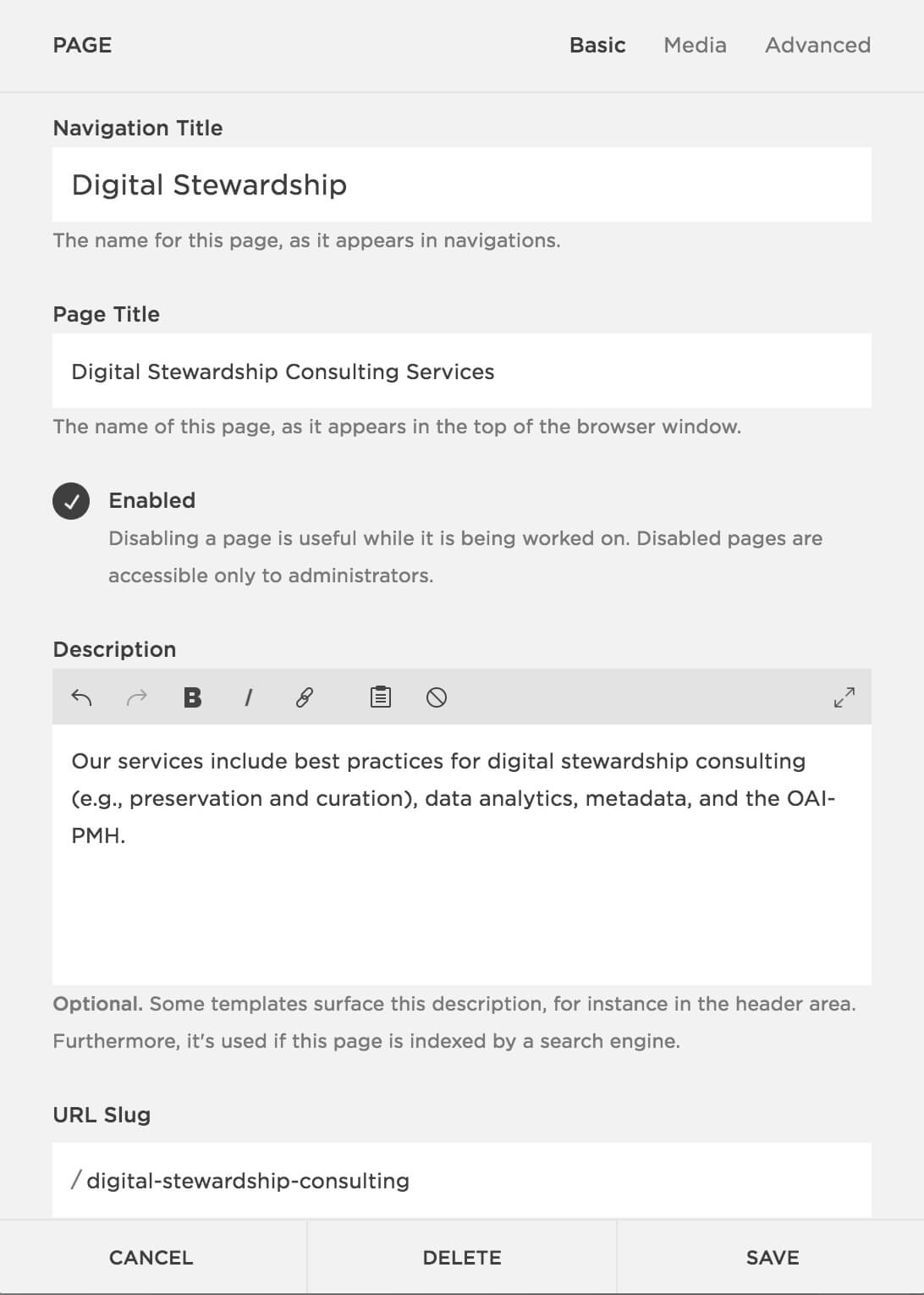 WordPress SEO
WordPress websites easily rank high in search engine results due to the excellent technical engine optimization. But keep in mind that you can achieve excellent SEO results only if you have plenty of time and a bunch of skills!
The first step is to install a so-called «SEO-friendly» theme. By «Friendliness», we mean the compliance with the layout requirements for CSS and HTML5 standards, as well as a quick display of pages after clicking on links. The words «SEO friendly» are written in the descriptions of such templates.
For further website optimization, you will need some plug-in. The most thought of a set of plug-ins, among the other things, should include the All in One Seo Pack (or Yoast SEO) to add advanced SEO parameters.
After installing the add-on, the following features will be added to the engine:
• manual editing of meta tags for each page, record, category, product card;
• manage indexing settings;
• connect analytics tools from Google;
• create XML maps; robots.txt, redirects (via plugin or FTP);
• set up previews for placement of pages in social networks and instant messengers.
All of these are free plug-ins offering roughly the same functionality. Therefore, you can choose any combination. You need to install only one plug-in with the appropriate features, since the installation of a large number of add-ons may negatively affect the performance of the website.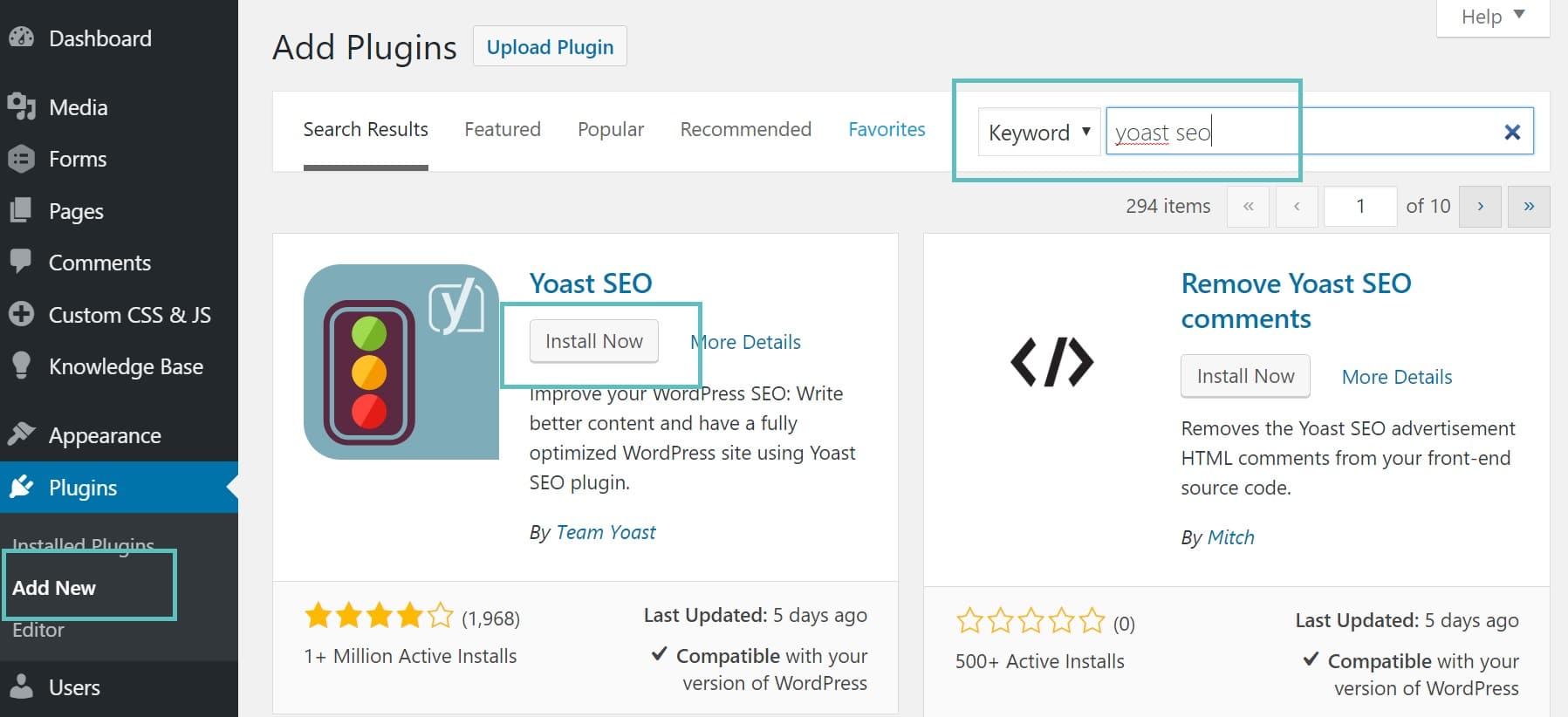 As for Squarespace vs WordPress ease of use
, WordPress offers you a simple 3-steps sign-up process and all you need is your e-mail account. But Squarespace is keeping up with WP: it is also quite easy to set up, and if you opt for a 2-weeks trial, you won't even need to enter your credit card number.
Speaking about the process of editing,
Squarespace is even more uncomplicated than WordPress!
WP has an unbelievably huge number of customization tools and options, and it makes it hard to find something for the newbie. Squarespace hasn't got a very intuitive webpage editor, too, but still? Most users find it easier to figure out something in Squarespace's editor.
As for the templates,
absolute winner:
it offers hundreds of absolutely free and paid themes with various designs, and almost everyone will find something interesting here. If you go further, you will find even more templates, offered by third-party marketplaces.
Squarespace has fewer templates, divided into 14 categories, with the option to preview a template before choosing it.
As for WordPress VS Squarespace E-commerce Capabilities,
WordPress offers impressive SEO and analytics tools, interesting options for online stores, keyword tracking tools, and multiple useful add-ons. Squarespace also has all the basic features: product tracking, payment options, and basic analytics tools.
But it offers an amazing order tracking system and the possibility to import and/or export products to/from the other online platforms.
In general, we can say that Squarespace offers more built-in tools than WordPress. However, WP has one big advantage – the extensions, since Squarespace does not have any application or plugin storage.
As for pricing
, making a website with Squarespace can turn out to be
cheaper
than with WordPress, despite the first one specializes in the paid plans and WordPress is an open-source platform.
As for Squarespace vs WordPress flexibility,
WordPress wins the battle (it offers a greater choice of the designs, useful options for the customization, and amazing flexibility). Squarespace offers amazingly looking templates, but there are not that many of them and they are not that flexible.
And one more important thing is the export of your website. Would you agree with that: the content on your site is your property, so you are completely free to move it wherever you want? Of course, you would. And here we are: WordPress easily beats Squarespace with its simple options for exporting your site!
As for Squarespace VS WordPress SEO, Squarespace doesn't have an application market for purchasing more advanced tools for SEO so you may find them a bit limited. But still, Squarespace offers everything you may want for your SEO to build a website that will rank higher.
WordPress is just the opposite. You don't need to buy some SEO tools unless you want to, but the basic set of SEO tools offerings will be just the basics.  But analyzing Squarespace VS WordPress SEO, you should keep in mind that if you upgrade to a Business plan for $25 a month, then you will get the possibility to use the advanced SEO plugins.
Also, using just one plugin like Yoast SEO by WP, you'll have almost every tool to get your site to the peak of Google's search results.
Deciding on what to choose, Squarespace or WordPress, keep in mind that for someone, who just wants to make a simple website in the easiest way, who doesn't have the tech skills and a lot of free time, who doesn't care that much about the flexibility, but whose budget is not limited, Squarespace would be the easiest and, maybe, the best option.
However, for most users, WordPress is much more suitable. Many blogs, including TechCrunch, The New Yorker, and others, are powered by WordPress. Therefore, if you are serious about your future website and do not want to start everything from scratch if you want to experience advanced options for maintenance, performance, and security, then WordPress website, connected to your own hosting will be the best choice.
But let us ask you one simple question: why reinvent the wheel if you can go and ride your bike?
And why choose between the imperfect site builders, if there is a modern, advanced tool that will allow you to take the full advantage of the multifunctional site builder and get a lot of benefits and bonuses even on a free plan?!
Let's Go! Get Your Website For Free