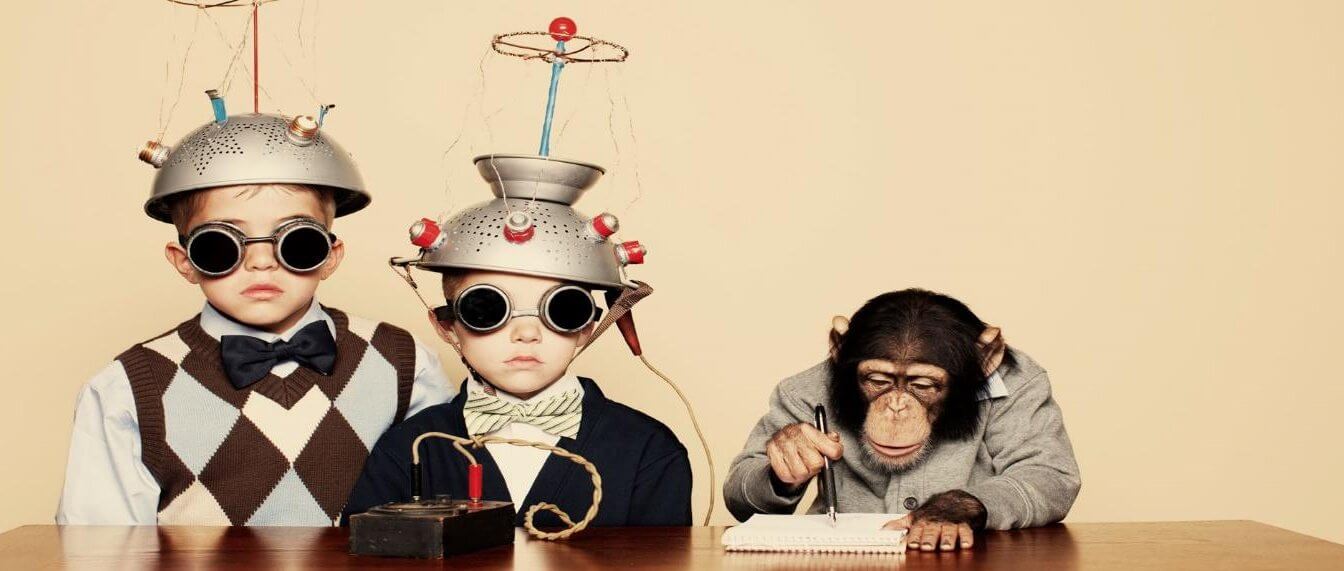 20 Best Interactive and Fun Website Examples (Upd: 2023)
Every professional web developer considers every project they create as a set of certain requirements and goals, and these elements are very different from one project to another. But there is always one common objective for all of these projects – to excite users by creating a memorable unforgettable website!
One more thing before you start reading this post: today, there is a one-size-fits-all solution that will help you to create a stunning website: visit Weblium and our experts will bring your vision to life within just 5 days! Or create your own website FOR FREE with Weblium DIY! 
In order to achieve this goal, we usually think through the perfect content strategies and follow the newest in the web design «fashion». But no matter how many recipes for making an excellent content are out there, there is always one golden rule: an amusing experience from using the site often gives pleasure, and pleasure makes a web resource unforgettable! And this is exactly what funky websites are for!
We picked up the 20 best fun website examples on the Web for you to get inspired – well, at least you will definitely have some fun!
Fixate interactive website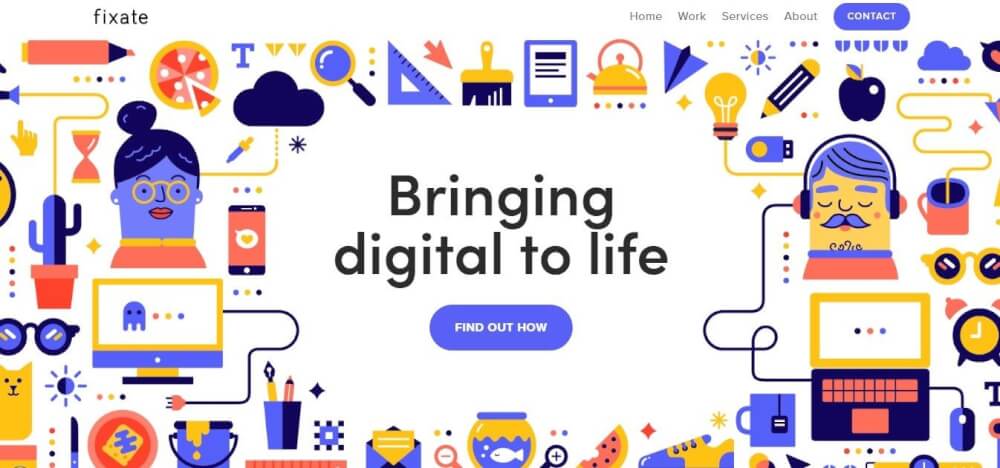 Visit the website: https://fixate.it
Many websites with a fully illustrated design like Fixate clearly show decent web designer skills. An impressive choice of typography and an interesting minimalist design is what you see on every page of this site.
Meomi funny website example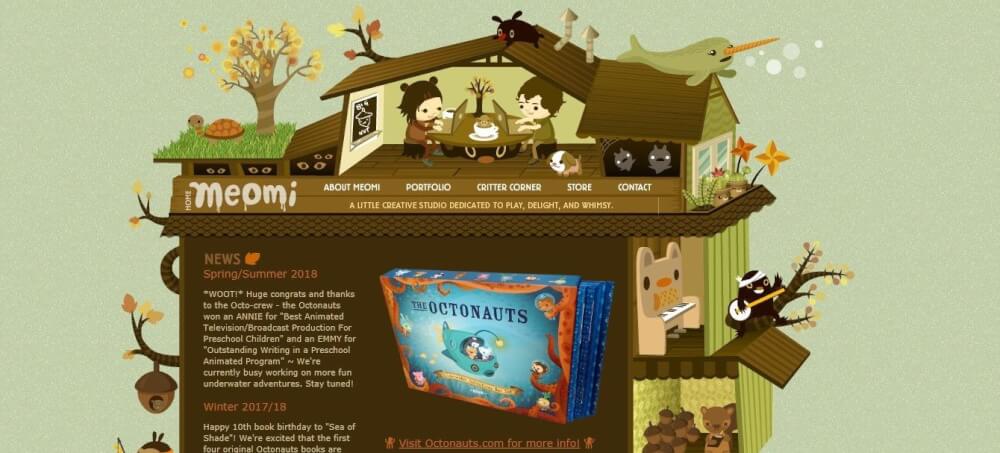 Visit the website: http://www.meomi.com
Meomi is one of the really fun websites we have found on the Internet. Its unique design consists of funny, professionally drawn characters that start moving and reacting while you are scrolling the webpage – the site literally lives when you use it, surprising you and making you admire these guys!
Polish Christmas Guide – an interactive website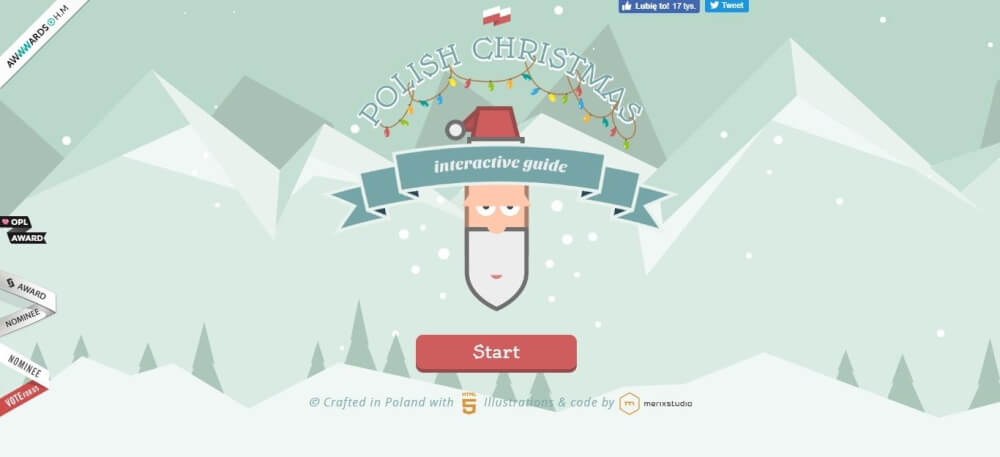 Visit the website: http://polishchristmasguide.com
Come and get acquainted with the Polish Christmas tradition visit this astounding interactive site where you are able to take control over Santa and gather some gifts that symbolize the legendary tradition!
The website developers chose the very friendly, amusing cartoon style: they decided to use the very simple forms to build an attractive website design!
Cyclemon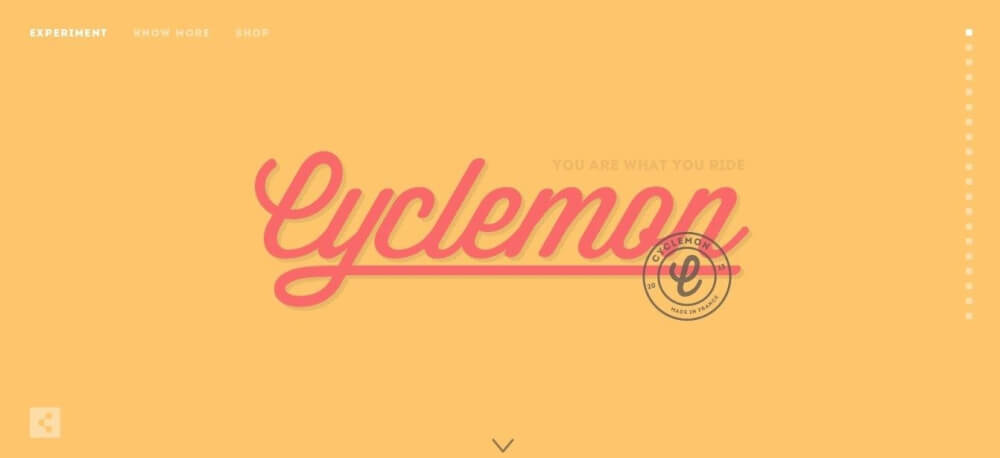 Visit the website: http://www.cyclemon.com
This is a quite simple yet outstanding interactive and amusing site that presents a huge choice of bike models.
If you are a bike lover, you can quickly browse through the dozens of series of brilliant illustrations of various models of bicycles in various categories to choose the bike you will love by simply scrolling the parallax and enjoying the colorful style of professionally made illustrations!
CollegeHumor fun interactive website example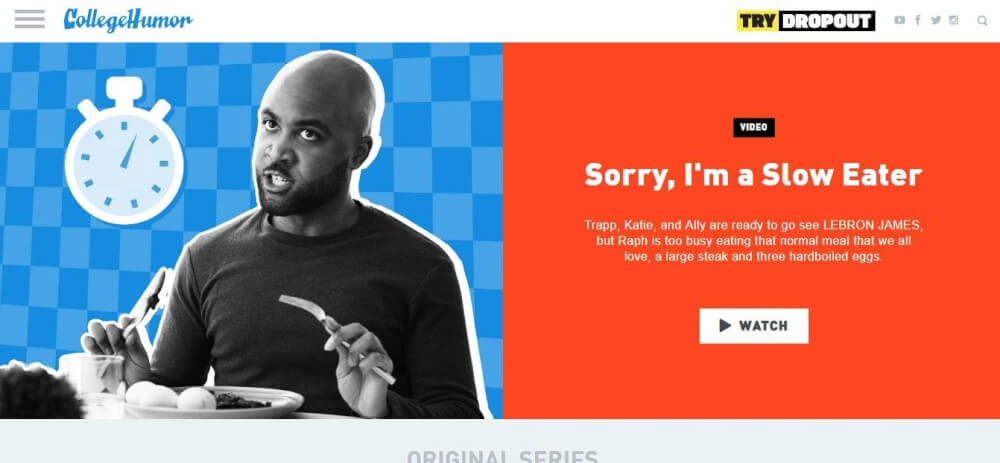 Visit the website: http://www.collegehumor.com
If you are searching for the best fun interactive websites, here's the one that will please you. CollegeHumor is one of the most famed comedy websites out there. Launched back in 2000 this site shows you the series of unique drawings, sketches, mini-series, and animations.
The website was initially designed for the students, but it would still be captivating for visitors with different tastes!
Akita – funny website example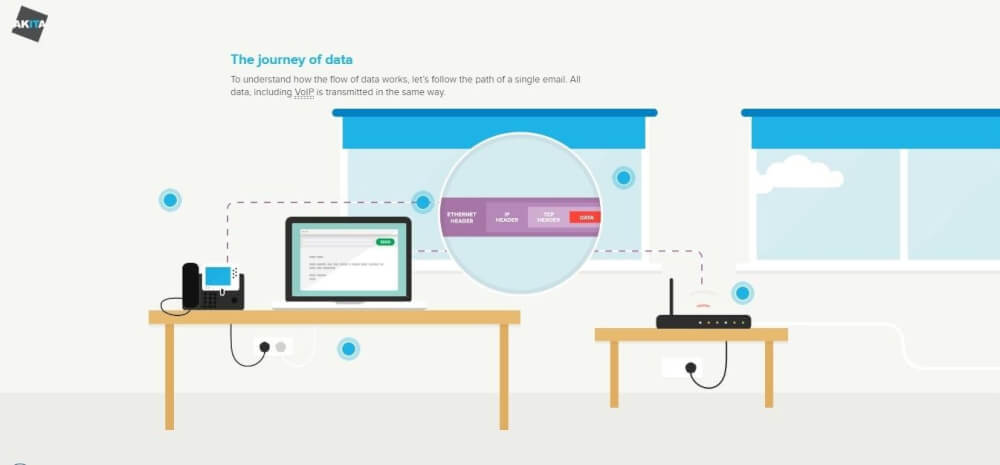 Visit the website: https://www.akita.co.uk/movement-of-data/#start
Visit this flat, simple, but amazingly effective website and check out its design! All important details immediately draw your attention, helping you to easily navigate the website.
These amazing animated illustrations are just the right way to attract people to the site's content!
Slavery footprint website example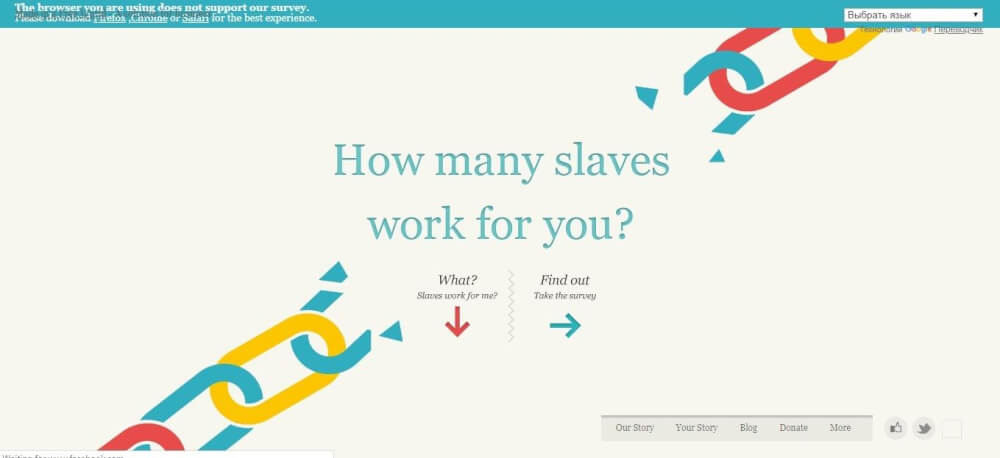 Visit the website: https://slaveryfootprint.org
As it is said on the website, it «allows buyers to understand the way their consumption habits are connected with modern slavery". Perhaps this phrase doesn't sound like this is like the funniest place on the Web, but as soon as you go to this website and select the "what?" button, your unforgettable user experience will begin!
This fun website design is just amazing, the whole site contains cartoon illustrations, giving a sense of anticipation and fun interactivity.
My grandmother's lingo interactive website example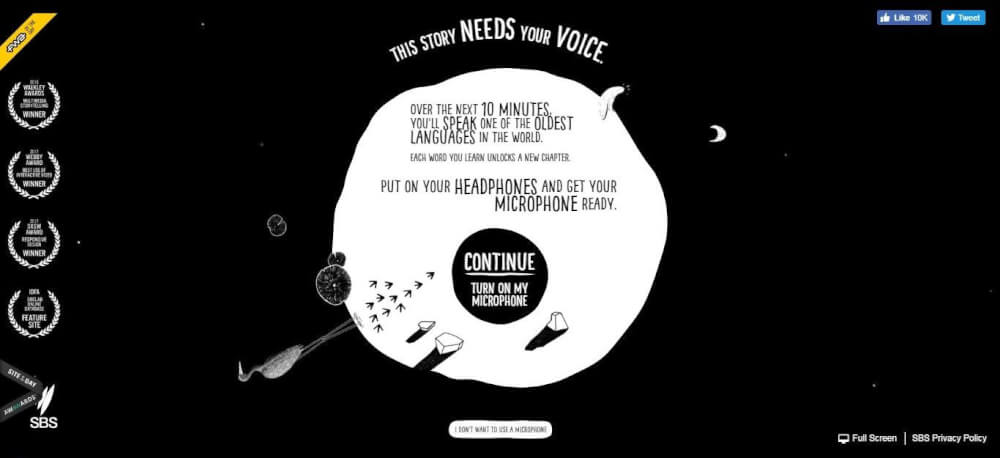 Visit the website: https://www.sbs.com.au/mygrandmotherslingo
This site provides you with messages in the Marra (the language of the Australian Aborigines). With the help of the microphone, you will learn how to pronounce words and even phrases in Marra language to get through the website!
This combines methods of animation, amazing style and smart interaction, which makes it one of a kind!
Alex Buga unique interactive website example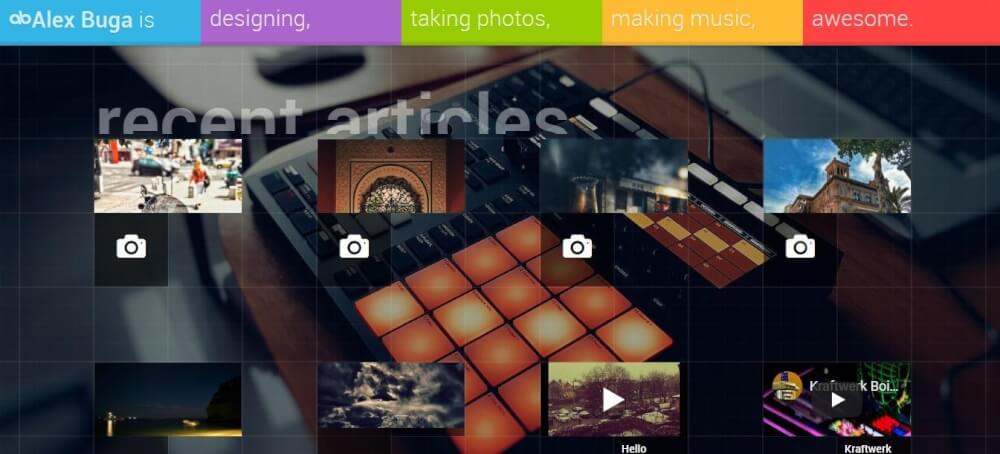 Visit the website: http://www.alexbuga.is
This website is an astounding interactive designer's portfolio that has gathered every aspect of his work — his photos, the websites he had created, favorite music tracks, magazines, and blogs, etc.
Unlike the typical portfolio websites, which often «mechanically» display the personal information, this website is designed in the form of a cozy room with stylish furniture and interior decorations. And all the website sections are placed in this room as the elements of the interior design!
The Oatmeal fun website example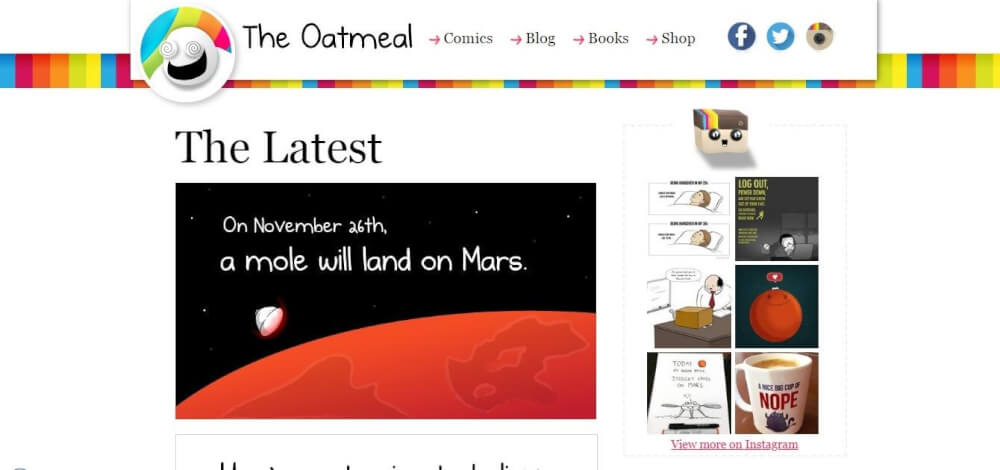 Visit the website: http://theoatmeal.com
The Oatmeal is one of the top fun designs we have found today.  
There are several concepts of this website – these are «comics, quizzes, and stories». We can say that the Oatmeal website is just like a beautiful cartoon, that contains diverse and captivating content starting from the English language to using computers.
Nasty Creatures interactive design example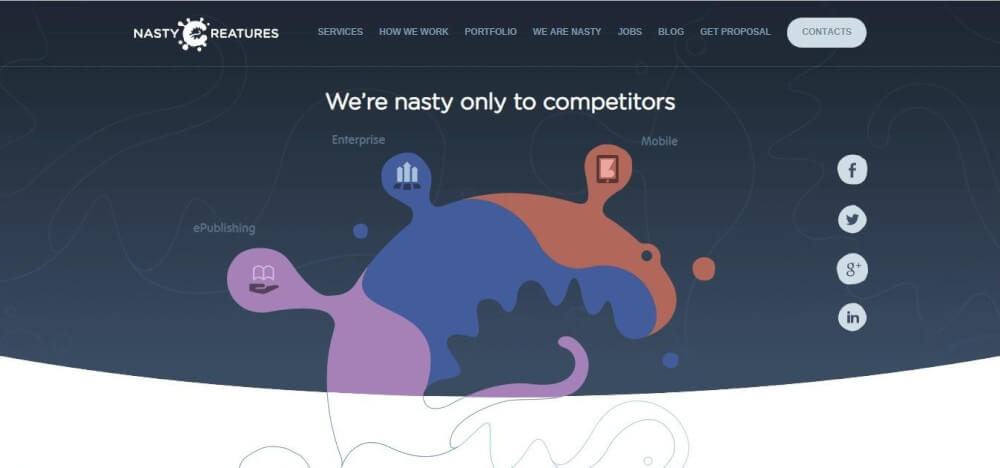 Visit the website: http://www.nasty-creatures.com
Nasty Creatures are dangerous only to their main competitors so you can visit this amazing site that uses wonderful illustrations to the fullest with no fear.
The website has a modest dark color scheme and original illustrations on the main page that highlight the services offered by the company.
Pete Nottage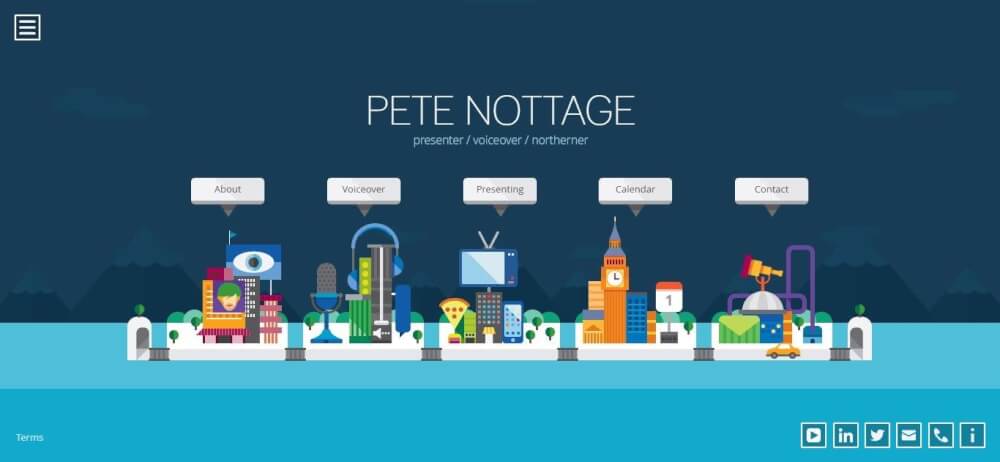 Visit the website: https://www.petenottage.co.uk
The next position of our fun websites parade belongs to this amazing fun portfolio website.
The design of the website favorably emphasizes various illustrations, each of which represents such sections as bio, contacts, information, etc.
The joyful cartoon style is complemented by funny texts, making it funny and pleasant to use the site. This is a great example of UX that combines simplicity and creativity!
Nurture – a great example of the fun design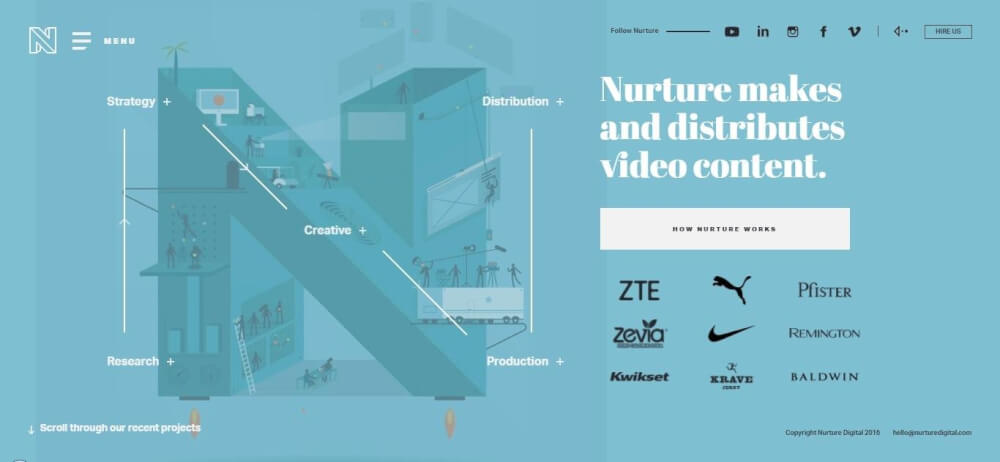 Visit the website: http://www.nurturedigital.com
Nurture is the digital branding and marketing agency, and its website demonstrates what a company of 20 ambitious people can do.
Start navigating the website by simply scrolling it and you will find it very satisfying: you will see the beautiful animation of the next webpage that is building right before your eyes. What a brilliant and beautiful solution!
Pieces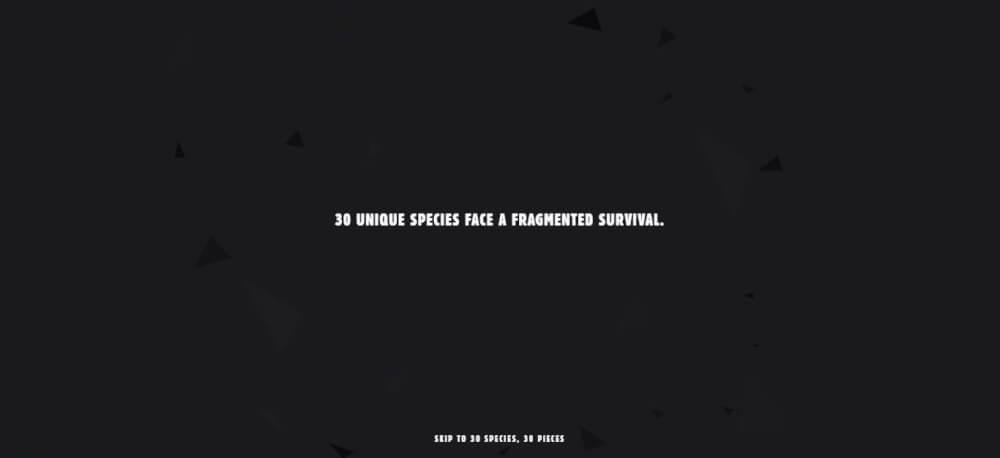 Visit the website: http://species-in-pieces.com/#
Everybody loves professionally made meaningful and unique interactive websites.
Pieces is another amazing interactive site that presents three dozens of endangered animals. And, just by scrolling and clicking through the sub-pages you can study these species and check the available information like stories, clips, and much more.
This website uses the best way to raise people's awareness about the protection of endangered animals!
Well Done Team GB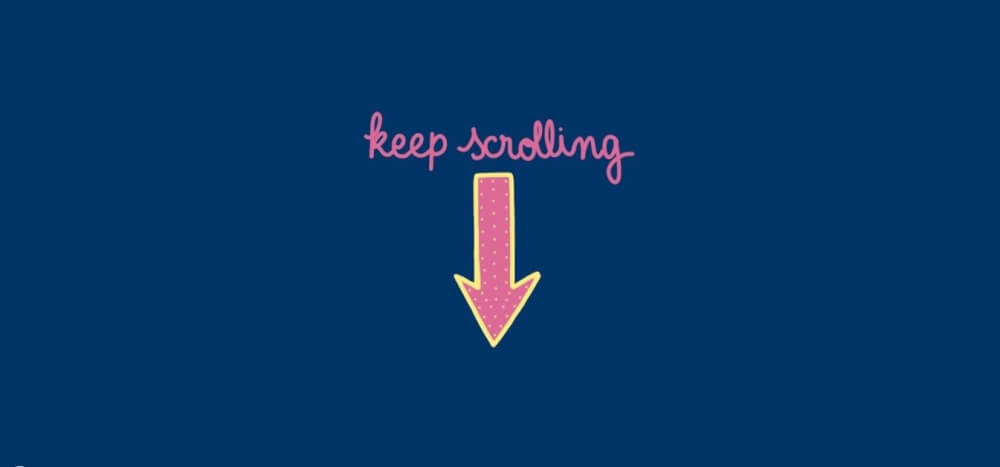 Visit the website: http://www.welldoneteamgb.com
The website concept is to congratulate the Olympians in a very uncommon manner, dynamically and colorfully illustrating the great victories. The parallax effect that is used on the website adds some depth to the simple flat design, and the amusing characters add some humor and help to tell the story.
Daydreamdesigns.co.uk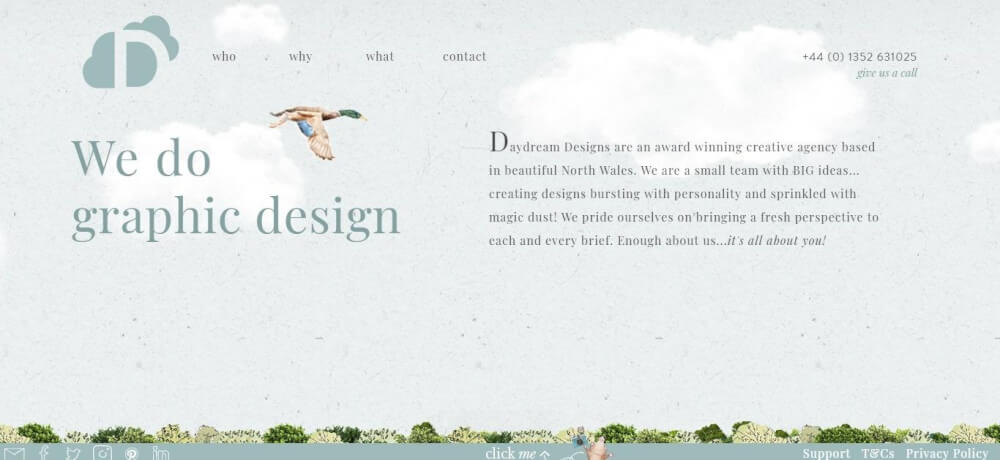 Visit the website: https://daydreamdesigns.co.uk
The Daydream Designs' website will surely give you some fun design inspiration! It shows an impressive illustration. We evidence a sophisticated design that combines textures, a palette of pastel shades and nicely illustrated icons.
Alessandra Balzani interactive website example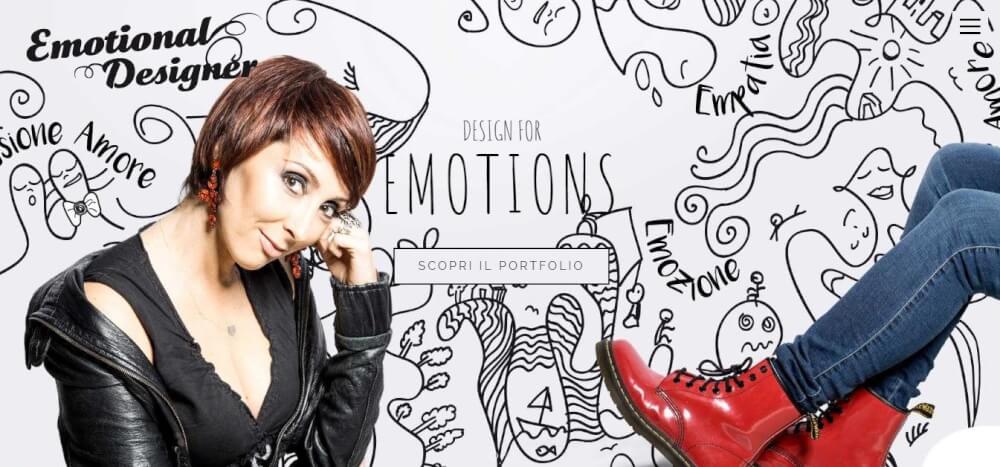 Visit the website: https://www.alessandrabalzani.it
Alessandra Balzani calls herself an «emotional designer», and you can feel the touch of innocence while visiting her website. When you will see her website's design you will feel that she perfectly knows how to use the text lines, the characters, and pictures, giving you great user experience. Amazing job!
Wake it up – a fun website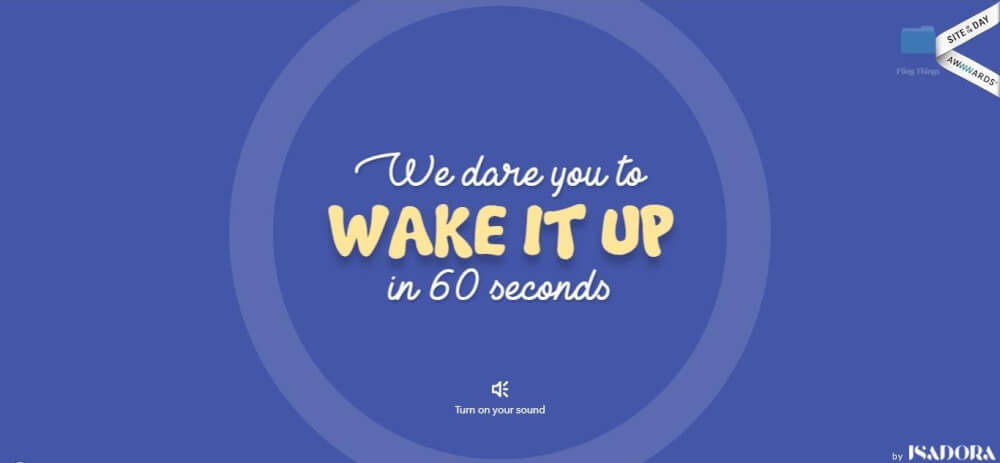 Visit the website: http://wakeup.isadoradigitalagency.com
Wake it up is one of the best funky websites you can hang on for hours: your adventure begins with a mini-game with one purpose – to wake up your web browser, using the website files: you can turn the music on loudly, or throw a sneaker image into someone's face before the time is up.
The fact that every file you use is animated makes the process of using the website a real fun!
Chekhov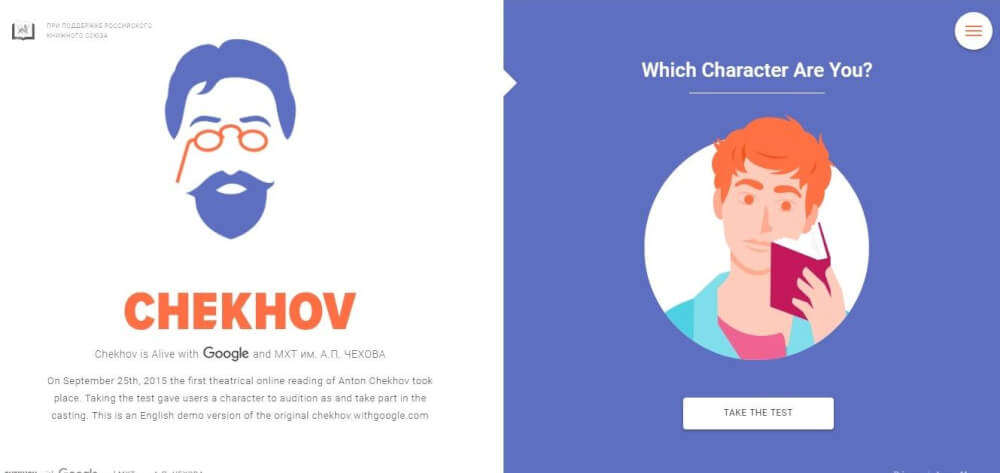 Visit the website: https://chekhov.withgoogle.com/alive#home
Best cool websites are usually simple but have an exclusive idea that involves visitors.  
ChekHov is the next funny and interactive website with a good idea and an original style of illustration. Just take a simple test and answer seven questions, and you will find out what character you are alike in Chekhov's works.
Dumb Ways To Die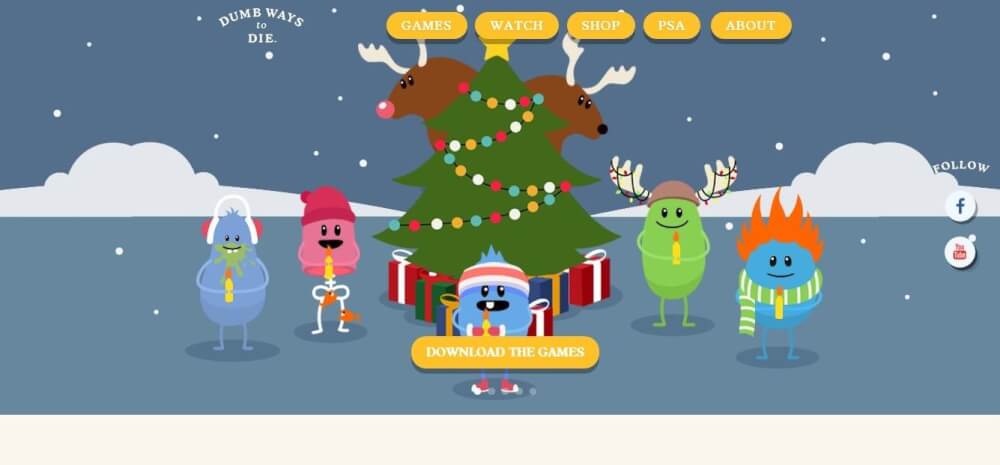 Visit the website: http://www.dumbwaystodie.com
The dumb way to die is a website dedicated to behavior in the subway. The site is fascinating not only with its pleasant unique characters but also with a well-executed idea, which is supported by a specially designed song.
Their goal is to make education for children more fun while continuing to remind them that they should be safe – first and foremost on trains.
Website ideas for your interactive website
Funny animation.
Animation and animated logos, set in motion when you hover the mouse cursor or scrolling the page look marvelous, funny and original, helping to captivate the visitor and fill the visual content with meaning.
Funny illustrations.
Original funny, professionally-made illustrations allow designers to demonstrate the creative spirit and ingenuity, to show something completely new.
Unique funny navigation.
The main page, made in the form of a mini-game (for example, a treasure hunt map), will enrich the visitor and make him stay on the site longer.
Funny character.
A funny animated character symbolizing your idea, person or product/service is one of the proven ways to get the visitor's attention. A good idea is to place your character in different places on each page of the site.
Animated characters you can interact with.
Another trendy idea of using funny animated characters is to give the visitor the opportunity to directly interact with him – to communicate, ask questions, make him angry or happy.
The use of free space on the site to create interactive animated elements.
For example, there is a site with the background, made of the good old bubbles on plastic that we loved to burst for hours with our fingers!
If you want to get a high-quality website design and made-up website with the creative idea, go Weblium way!