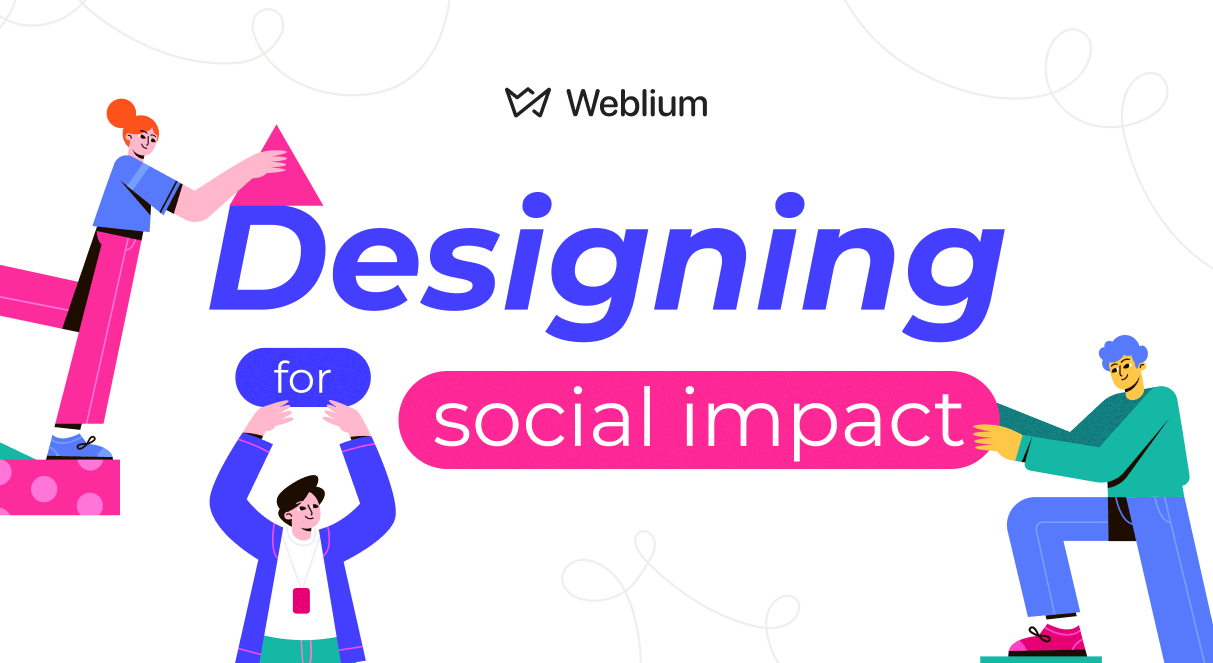 Designing for Social Impact: Leveraging Web Design to Drive Change
We all have a responsibility to work toward positive social change. But as a small business owner, you can champion social causes beyond offering the right products and services to your target audience members. In fact, you may be able to leverage web design principles to drive change in more ways than one.
Not sure how that works? Let's take a closer look at how web design can be leveraged to achieve specific social impacts.
How Does Web Design Facilitate Social Change?
In truth, web design can help to facilitate and spread social change in a variety of ways depending on how you wish to leverage it.
Connect People to Services and Each Other
Firstly, web design can help to connect individuals to services and each other, which itself can be valuable for any social movement or goal.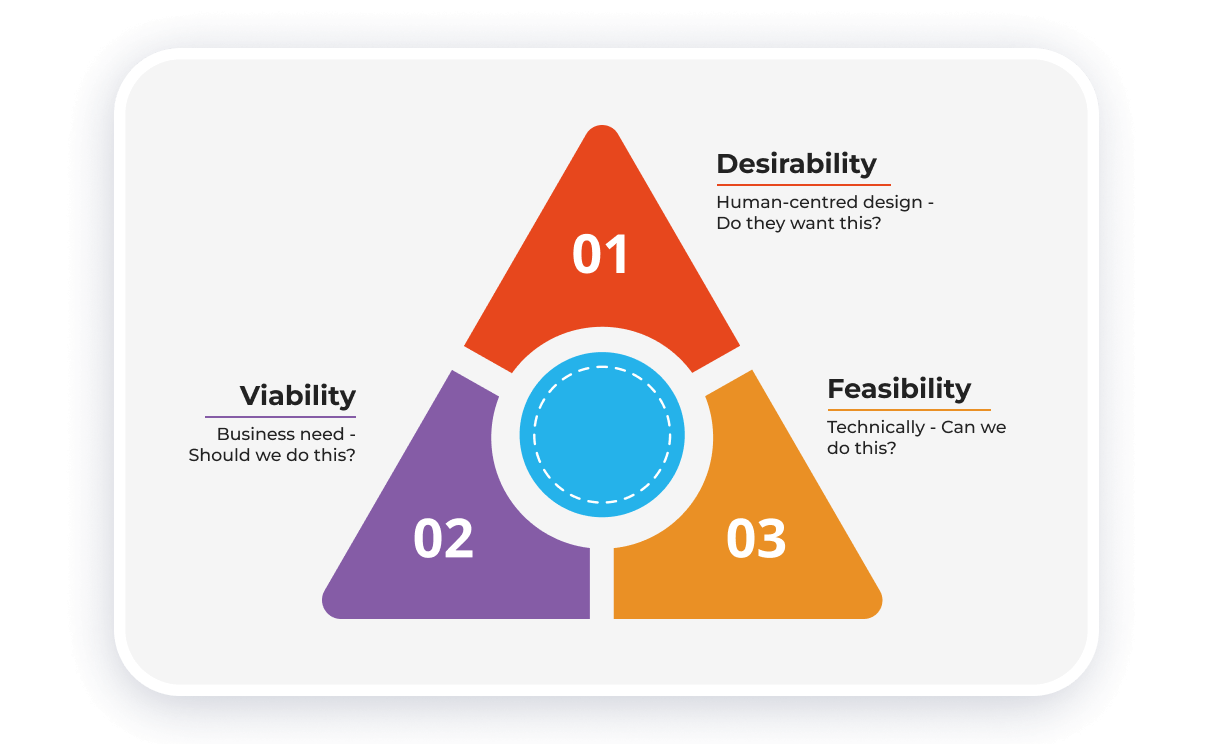 The way you design your website can impact:
How easily customers or target audience members can encounter each other

How easily your target audience members can access key services offered by your brand
Imagine designing your website with a very basic interface with a handful of drop-down menus. Odds are many of your target audience members will click away from your site to a competing place in no time.
If you instead take extra time and effort to revamp and streamline your website, it'll be an enjoyable, fun place to be. Not only will this cause your target audience members to congregate and meet each other, but they'll also have an easier time accessing what your brand offers, thus improving your conversion rate. This is a great example of how designing for ease of use also often leads to corporate benefits.
Example: Nonprofit Growth
One of the best ways to see this is with the growth of nonprofit organizations. Nonprofit organizations rely on people being able to easily navigate through and access their websites. Therefore, they have to focus on web design to ensure:
Fast load times for desktop and mobile users alike

Easy understanding of available information

A navigable, intuitive interface that doesn't take a long time to learn
The more a nonprofit can get people to navigate through its site, the more likely those visitors are to make donations or join the cause. That's vital to the health of the nonprofit in the long run.
Offer Service and Care to Underprivileged People
Furthermore, web design can help your brand offer services and care to underprivileged people.
As an example, GetWeave's site is designed for easy access to different products and resources offered by this company. Through smart design, veterinary patients can navigate quickly and easily to the resources they require, even if they don't have a lot of experience accessing vet services online.
This is doubly true when you consider that some people don't have access to websites or informational pages due to one or more disabilities. For instance, imagine trying to service a target audience member who is blind. In that case, having designed your website ahead of time to be accessible for those with disabilities will do wonders for your reputation and allow you to forward your goal of being an inclusive, accessible brand overall.
We all need to work hard to ensure that vital services and products are available to everyone, not just privileged people. By making sure your website can be accessed by those who need it no matter whether they have a disability, your brand will be a strong example of this principle and cause people who believe in the same calls to flock to your brand.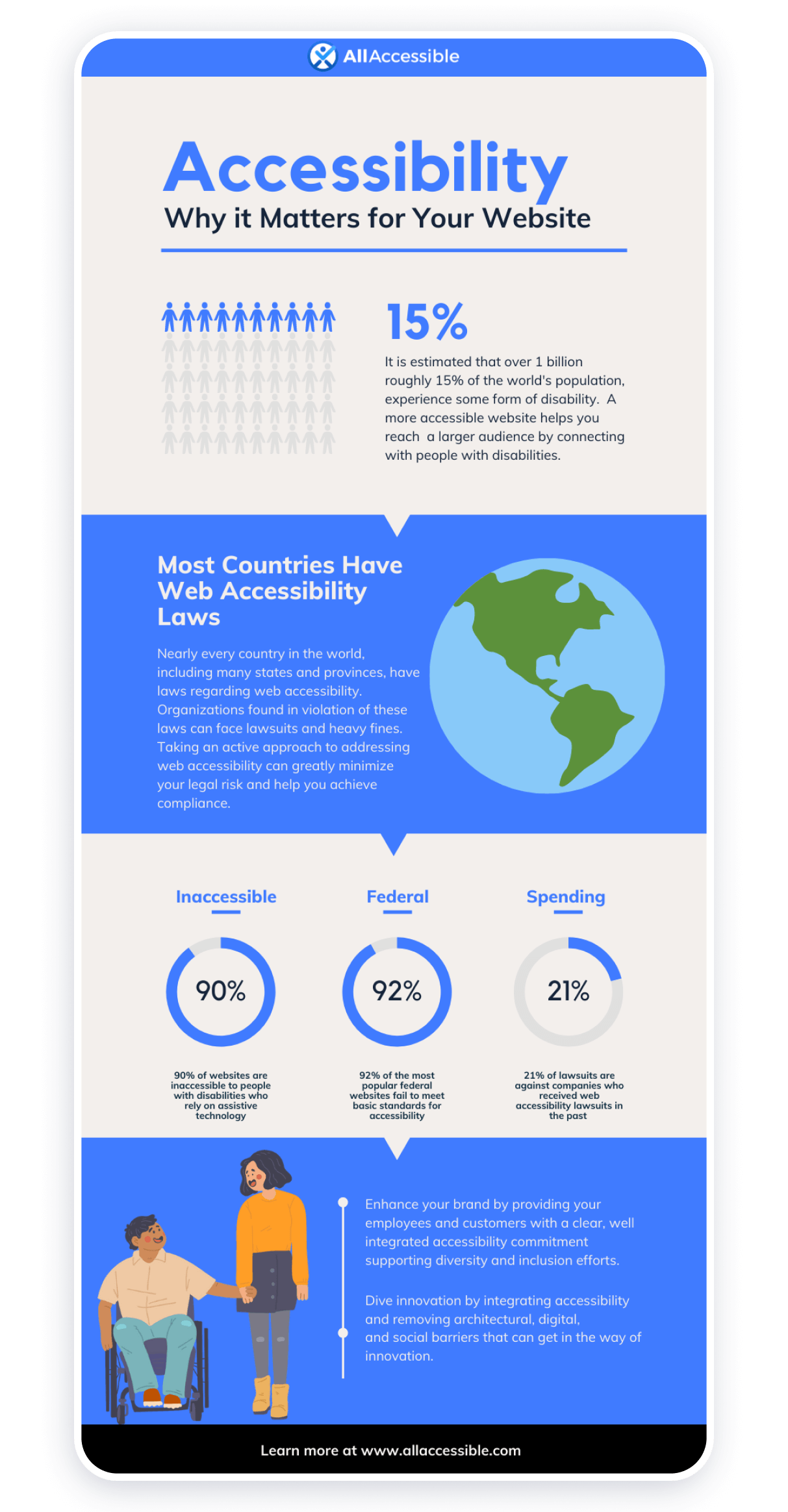 Example: Government Service Access
Government websites, particularly medical ones, have to focus on web design to drive social change. During the COVID-19 pandemic, for example, government websites needed to be revamped to:
Make it easy for people to learn about COVID-19

Include information to minimize the spread of disinformation or falsehoods

Convince people to sign up for vaccinations
Smart web design, like a landing page that includes a quick link to a vaccination sign-up page, likely had a positive effect on this social cause.
Ensure Information Access for All
Web design can also help to guarantee that everyone has access to the same information. How does this affect social change?
In truth, the more people are educated and have access to the same information, the more people compromise, empathize with each other, and come to the same conclusions. By ensuring that all of your customers and target audience members have access to the same information, you'll unify your customer base.
In a broad sense, you'll also promote the social cause of information to quality. Many members of the public have difficulty acquiring basic resources just because they don't know what tools or help are available to them. Information access is a vital part of the modern world, and your brand can do its part by making sure your website:
Is extremely

easy to navigate

through

Is accessible not just on desktop devices but also on mobile devices

Doesn't limit information to only a few, like your top-paying customers
Example: Educational Websites
Educational websites, like college sites and pages, are often designed to maximize information access. For example, prospective students can easily access course or program catalogs on college websites thanks to a focus on accessible design and PDF downloads.
In this way, colleges advertise the classes and products they sell. But they also contribute to an overall championing of education and the college system, which results in a more educated, informed populace.
Spread Ideas and Values Through SEO and Web Presence
Lastly, don't forget that web design can help advance social causes directly by spreading ideas and values via search engine optimization and a bigger web presence.
If, for instance, your brand puts out several positive blog posts about a social cause – such as supporting the LGBT community during Pride Month – then you'll contribute to the overall positive social tide that sweeps the Internet during that time.
Not only will your brand be able to take advantage of SEO relevance, but you'll continue to support the causes you believe in and gradually change the minds of those who disagree. This form of social support is more important than ever.
Example: Social Justice Causes
In keeping with the above, the best example of this is social justice causes, like LGBT equality. Putting out a blog post or changing your website's format or color scheme to reflect Pride colors is a good way to show public support for the cause, plus spread your social causes and ideas far beyond your products.
Wrap Up
As you can see, the way in which you design your business website or portal can have just as much of a social impact as what you offer. With that in mind, it's a good idea to rely on the Weblium website builder to design a standout website that both achieves what you need and helps advance the social causes you believe in.