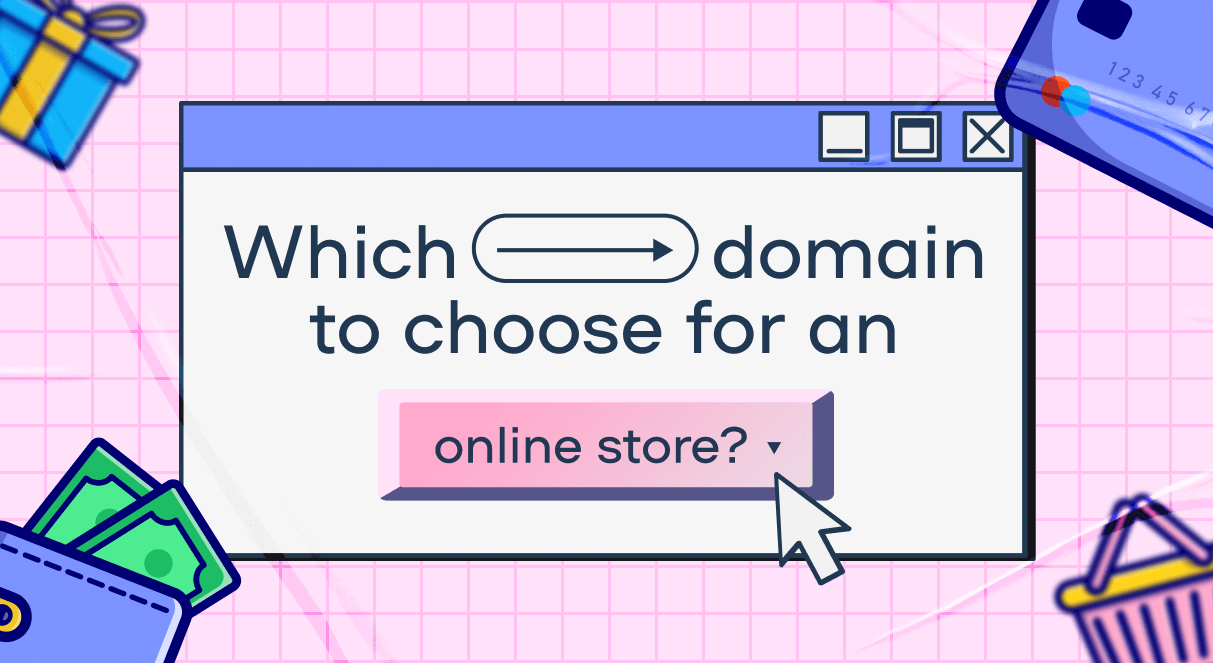 Which Domain to Choose For an Online Store?
Every day, thousands of domains are registered worldwide. In this domain vortex, it's critical to grab yours before someone else does, as in case with real estate or a cool job.
The choice of a domain name is especially important for online store owners, as it will help visitors recognize you. In this article, we will talk about the most important nuances: which zone, regional or thematic, is better to choose for an e-commerce site; how much domains cost and how to protect your domain from theft.
What is a domain?
This is the name of the site, a unique set of characters that identifies the site in search engines and for users. Example: weblium.com is the domain name of our designer's site.
Domain names are generally divided into levels.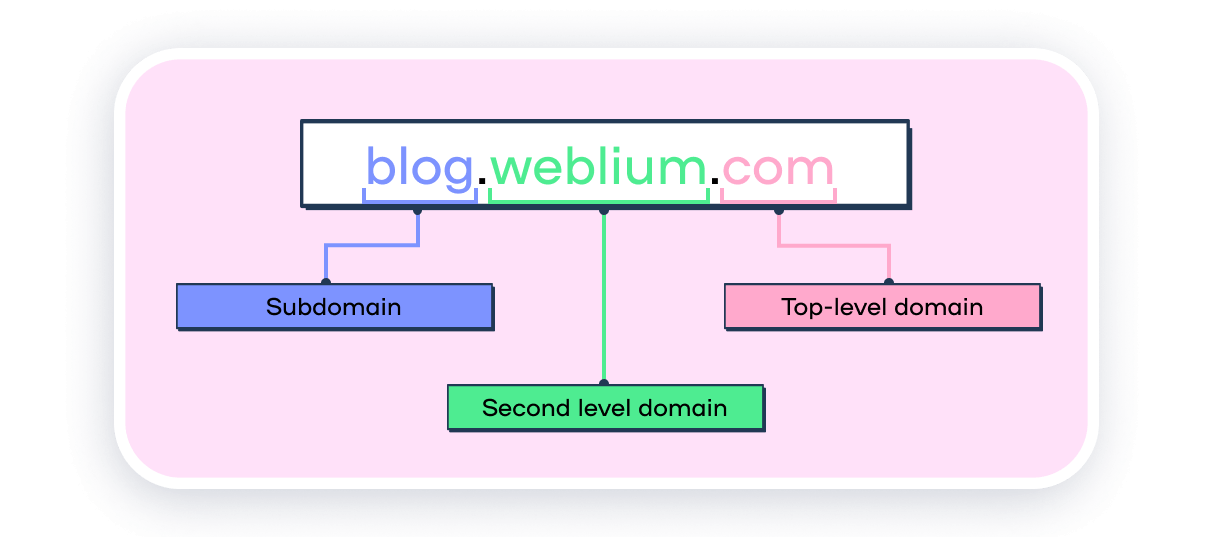 Domains 1, or top level domains, can be regional and thematic.
A regional domain indicates that the company operates in a certain country or that its target audience is located there. For example: .uk (for United Kingdom), .pl (for Poland), .us (for the USA).
Thematic international domains were created to reproduce the site's theme. For example, .dev, .art, .shop.
Technical tips for choosing a domain:
A perfect domain contains 3 to 15 characters. Shorter domains are remembered better.

Enter your company (business) name or keyword + top-level domain.

Avoid hyphens, dashes, doubling of letters, and names similar to the names of well-known brands.

Check the domain history before registering. If a site with a dubious reputation was previously hosted at this address, its promotion will be more difficult or impossible at all. You can check the history of the domain using Web.archive.org or Serpstat services.



Which domain zone to select for an online store? 
If the main audience of your online store will be from Poland, on the request, "buy tires in Poland", of course you will be higher in search results with a domain in .pl zone (in case there is relevant content on the page itself). 
If the online store is international, it is better to pay attention to thematic zones, for example, .shop, .store, .trade, .org, .net or universal domain zone .com.
If you are just starting to develop your online store and the budget is very limited, we advise you to pay attention to promotional domain names at Hostpro.
In general, be guided by the human factor. If the domain is easy to write and remember, it evokes pleasant associations and sounds prestigious, then it is a good domain.

What if the desired domain is already taken?
Sometimes it happens that you are a little late and the desired domain is already taken by someone else. But this is not a problem. Here's how you can solve this intractable dilemma:
Select a domain in a different domain zone

, for example, if

shop.com

is busy, try

shop.co

or

shop.top

. This option is suitable if you do not have time and desire to hunt for the same desired domain.

Try to buy the domain from the owner

. You can find out the contacts of domain owner in the general Whois database. This method, of course, is not very reliable, because the owner can hide information about himself, overestimate the price or simply not accept the offer. But you can try.

Sometimes a domain broker is hired for this procedure, who will negotiate the sale of the desired domain for you. But it is also worth considering that no one will give a 100% guarantee that the deal will take place.

Wait for the domain expiration.

There are special platforms, using it you can monitor the status of domains. So you can just enter your email, and when the owner forgets about the domain or doesn't want to renew it, you'll be notified about it and can grab this domain.



How much does it cost to register a domain for an online store?
In fact, the domain prices range is very wide. For example, here are some prices for the most popular international domain zones for online stores at the registrar with an average price policy, HostPro:
.com – $18.50/year
.top – $15.00/year
.net – $18.85/year
.shop – $2.00/year (promotional price)

How to protect your domain from theft?
Register a domain with real contact data. In case of a disputed situation, you can confirm ownership of the domain in the courts or in the World Intellectual Property Organization Arbitration.
Enable ID protection. When you register a domain, your contact details are recorded in the Whois database. We have already said that the information provided there is available to absolutely all Internet users, including online fraudsters. However, there is a special service called domain ID protection. Using it, your data in Whois is replaced by the registrar's data. The service is usually paid, and you can find out about the ability of its enabling directly from your registrar.
Configure two-factor authentication. This usually can be done via the client area of your domain name registrar or hosting provider. After its activation, you will need to enter another security code, in addition to the login and password, when logging into the account. This will protect you from unauthorized access and loss of domain control.
In conclusion
When choosing a domain name, consider the target audience. If the business is distributed in only one region, select a regional domain, such as .pl, .uk, or .us. If you focus on the on the international market, thematic international .com, .shop, .top, or .net domains will be the perfect choice.
Also, keep in mind conciseness, ease of remembering and writing, and association with your brand.
For readers of the Weblium blog, the hosting provider HostPro offers the best prices for international domain zones .pw, .space, .fun, .shop, and .life from $1.00 until March 31, 2023. We wish you inspiration in registering your dream domain name and profitable online store!