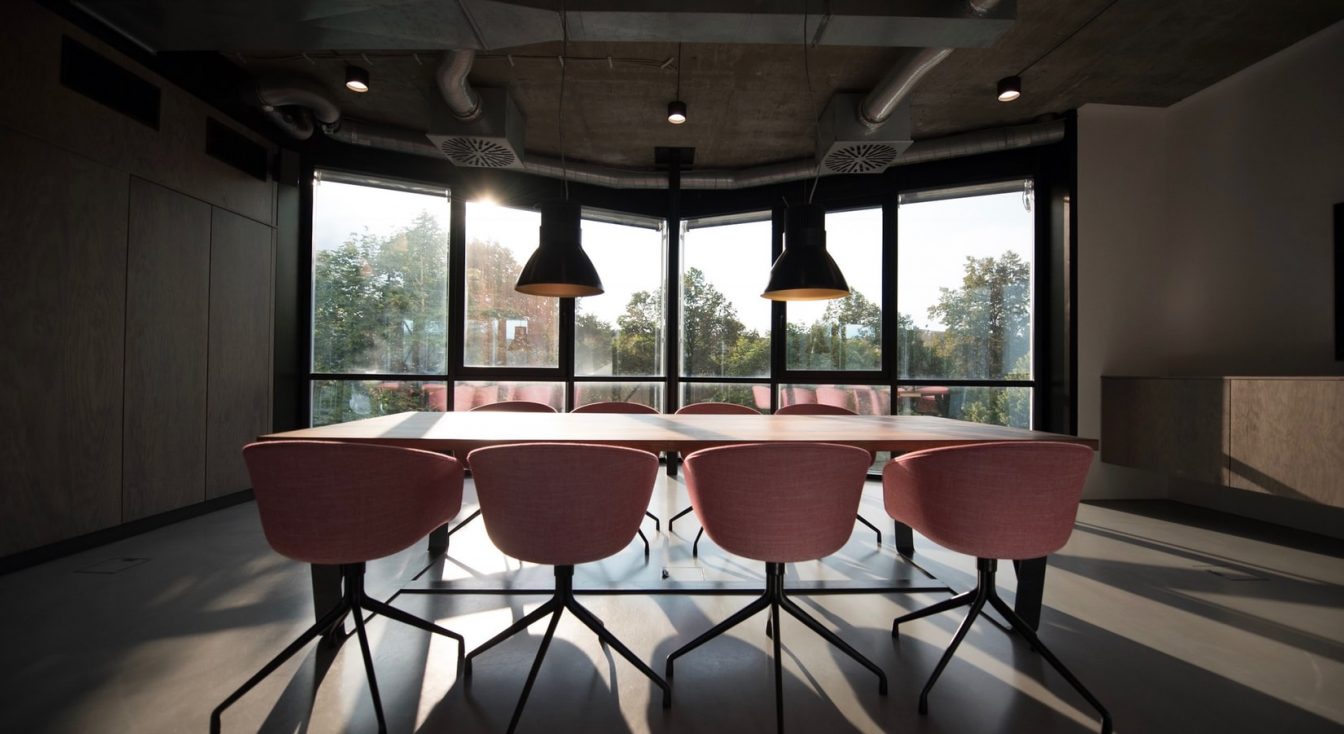 20 Side Hustle Ideas in 2023
There are a lot of people willing to start their businesses. Most of them, however, share similar concerns: you cannot leave your reliable full-time job as soon as a bright idea crosses your mind, not if you want to be left with nothing. Good news: there is an alternative option – a side hustle. If you are ready to moonlight for a while instead of going freelance, we have a piece of advice and a couple of ideas for you.
What Is a Side Hustle
A side hustle is not freelance in common understanding. To start these side gigs, you don't need to leave your regular job. It is a part-time occupation left for after-work hours. This may sound exhausting for some, and honestly speaking, it does get exhausting occasionally. Nevertheless, a side hustle often grants safe passage to your business or at least extra income and understanding what to do in the future. 
How to Start a Side Hustle
Usually, a side hustle is not difficult to start. Besides the classics – some free time, patience, and a desire to work – you need a good idea and a basic business plan. There is a simple three-step formula for this: idea → purpose → business plan.
Decide on an idea.

Think about your brightest

marketable skill

. It can be anything you are good at, trained for, or can learn and handle.

Define the purpose of your side hustle.

What do you need it for? To

earn more money

, acquire valuable experience, test the potential of your idea as a full-time business or maybe something else?

Conduct research to make a business plan.

There is no need to create complicated documentation. You can write it on a sheet of paper just to visualize your

hustle ideas

and expectations. This will be enough for now.
Make a list of services you can provide. 

Define the target audience. Who are the people you going to work with?

Research the competitors and set the prices.

Think about your tone of voice (friendly, official, etc.) and the sources of communication (a website, social media, etc.).
If you don't have an idea yet, it's time to choose one. Maybe you will like something from the list of suggestions below. 
Side Hustle Ideas
Before we start, remember that this is not a full and ultimate list of ideas for a good side hustle. This is a list of suggestions and tips that will remind about your strengths and inspire more ideas for your after-hours business. 
1. Real Estate Side Hustle 
Most people work according to a standard office schedule – from nine to five. If they need to rent or buy property, most likely, they are going to take a look at it after work or on the weekends. Here's what you need to do:
Start with finding partners – landlords or clients on classifieds who are willing to work with an agent. 

Make sure there are good photos of the place. If not, take some. You can hire a

real estate

photographer if you can afford. 

Launch a website. This is probably the easiest part, and it is not expensive if you use a website builder like

Weblium

.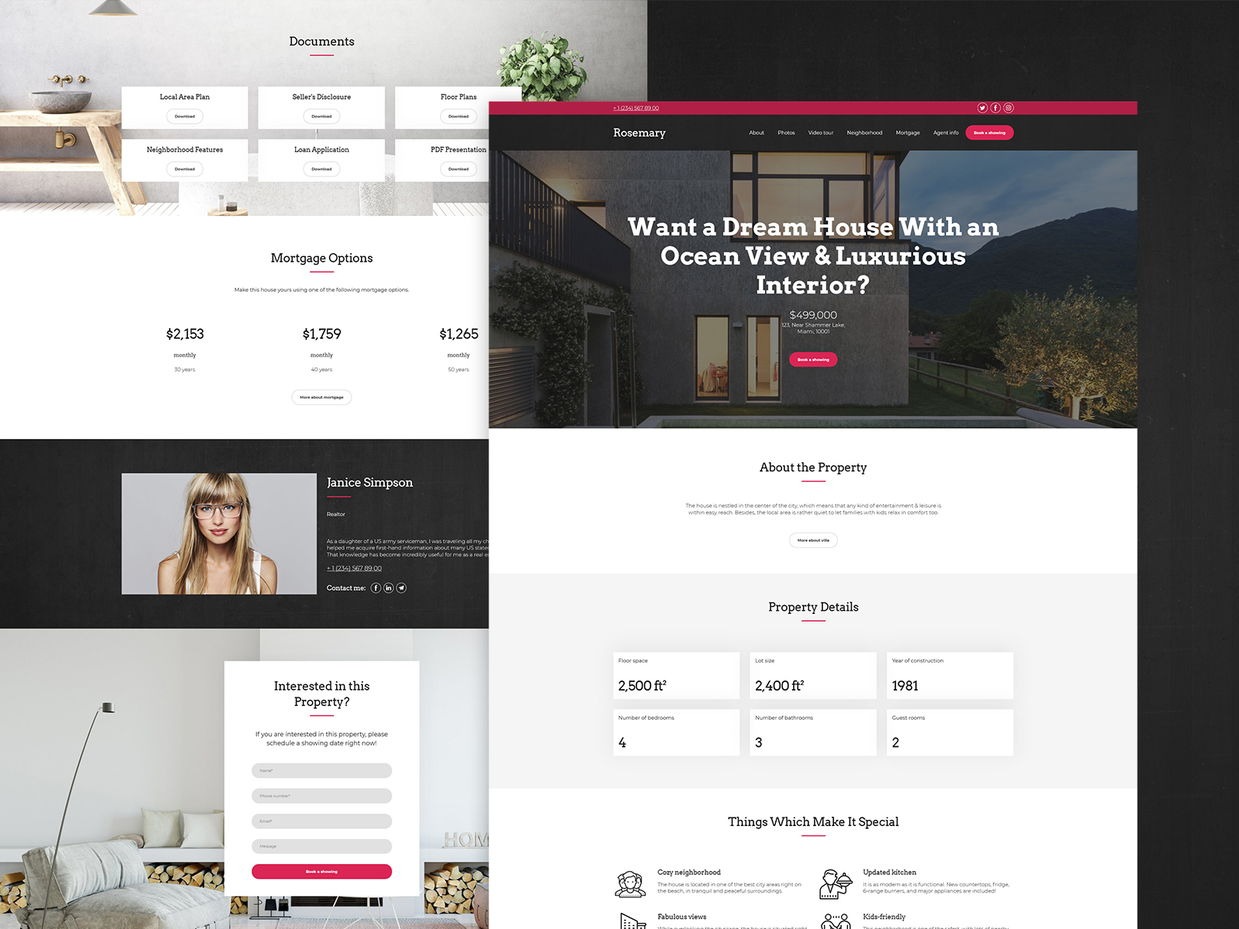 Free Real Estate Website Template: View Demo:)
2. Photography Side Hustle Idea
Every business needs good imagery: the food industry, restaurants, supermarkets, clothing stores, travel agencies, real estate agents, and so on. People also like to hire a photographer for special family occasions, personal photoshoots, and we simply need photos for documents.
Buy a camera. Don't choose a sophisticated one if you don't have previous experience.

Build a portfolio and launch a website. If you are a novice, consider starting with free photoshoots before you go commercial. 

Promote your business online to find more clients. You can offer referral programs and discounts while you are building a client base. 
3. Uber Side Hustle 
This is a perfect side hustle for the weekends or days off. Think twice about driving Uber after a long working day. Safety first!
Check out Uber's rules and policies to learn about the requirements to the cars and drivers. Install the app and register as a driver. Deal with the formalities and get enough rest.

Be polite. Talk to passengers but don't get annoying. And choose the music carefully 🙂 
4. Teacher Side Hustle Idea
If you don't know any foreign languages, you can still teach English online – native speakers are in high demand. You can also be a tutor in school subjects for kids or teach anything you know –  literally anything, from cooking to accounting. 
Decide what you'll teach based on your knowledge, experience or passion. Think whether it is going to be one of those

online side hustles

or you prefer to teach in person, whether you want to work with groups or teach individually.

Join an educational platform or launch your website. The later will help to promote your services and find students or as a full-scale educational platform.
Start your teacher website for free right now:)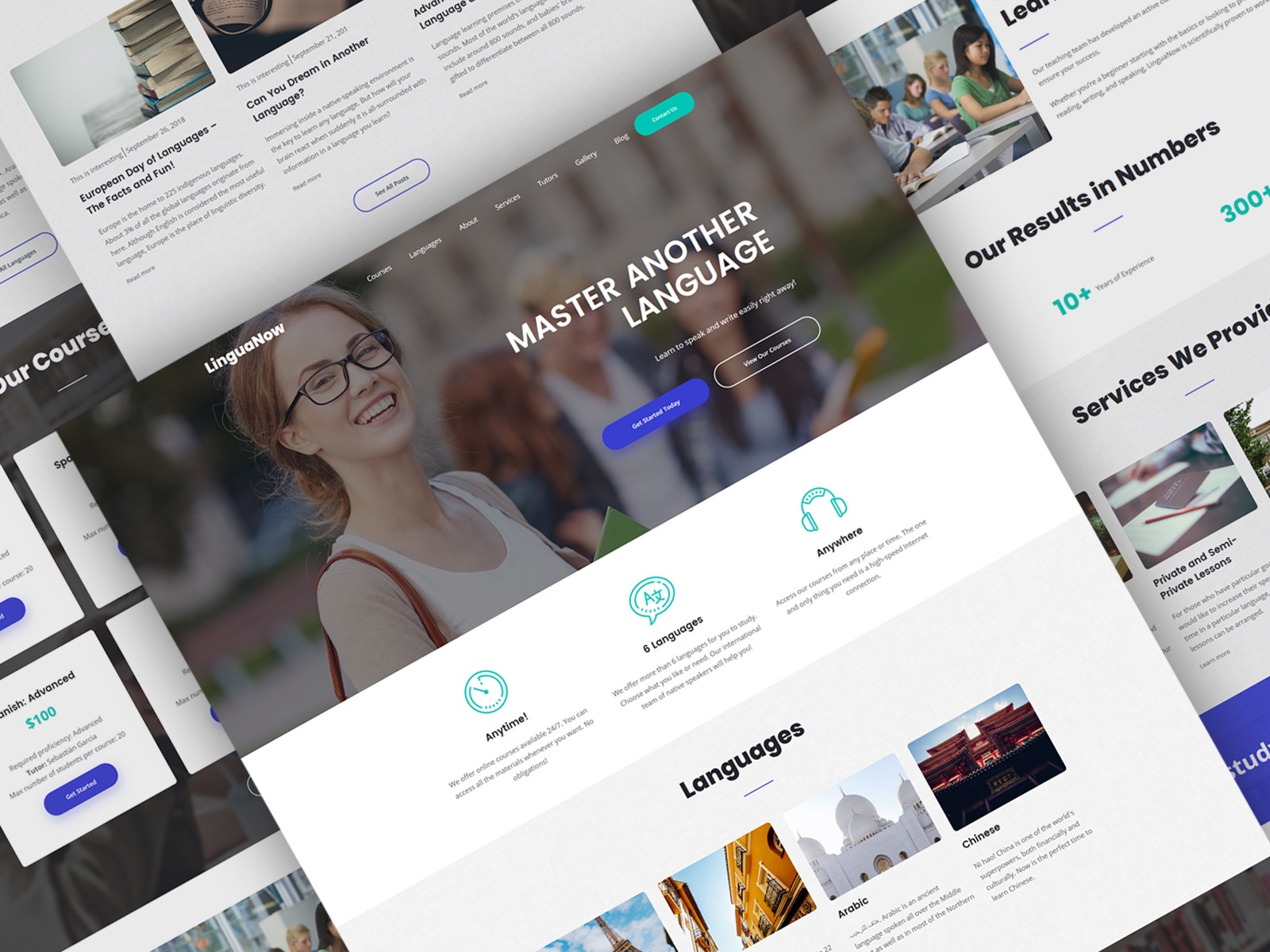 5. Copywriting Side Hustle
Writing texts is one of the most popular side hustle jobs nowadays. Again, every field needs good texts for promotional materials, social networks, digital products, etc. You can find clients all over the globe. 
Think of what field you know the best. 

Prepare a portfolio and launch a website. 
Useful article: Copywriter Portfolio Examples
6. Videography Side Hustle Idea
This one may be more difficult. If you have a camera and previous experience, you may start filming videos. Otherwise, it will take time to find clients. Consider video editing as well. Launch a website to show your works and as a platform for communication and promotion.
Start from the free video website templates for your side hustle 🙂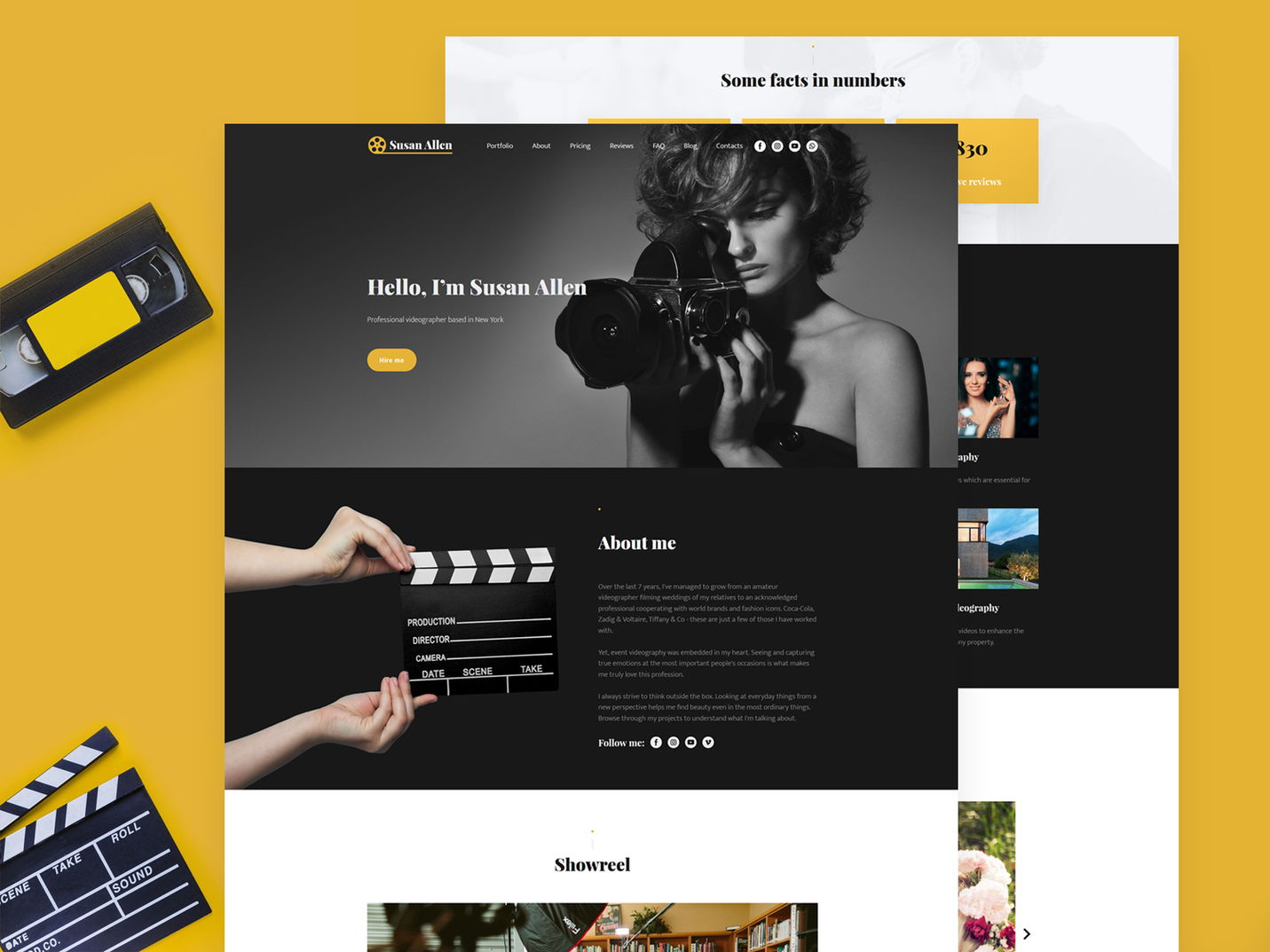 7. Notary Side Hustle Idea
Notary practice is a lucrative side hustle. However, you'll need to have a legal education, preferably legal practice, and a license for individual practice.
Start with obtaining a license and dealing with the formalities. 

Rent an office or find a quiet place to meet your clients. This can be a conference room in a co-working space or a home office. 

Think about launching a website. This is not a must, but it will help to promote your services.
Law firm website templates for your side hustle
8. Gift Boxes Side Hustle
More and more people are looking for some original presents for close people and co-workers. But let's be honest: sometimes there is not enough time or desire to prepare something really good. Gift boxes become a perfect last-minute solution for many.
Start with brainstorming to come up with several themes and ideas. Keep them as diverse as possible. 

Order "the ingredients" online or arrange a shopping day to buy everything in the stores.

Create an Instagram page and launch a website to take orders. 
9. Bakery Side Hustle
Sweets and pastries are often given as presents as well. If you know how to bake tasty and nice things, go for it. 
Define the concept of your bakery – healthy gluten-free and lactose-free goodies, vegan foods, well-decorated cupcakes or good old family recipes. Look what is in-demand and what you'll be glad to cook.

Test everything on family, friends, and coworkers. Think about participation in fairs and food festivals. 

Launch a bakery website and go social 🙂 
Use our great template for your bakery side hustle
10. Translation Side Hustle
Unlike teaching languages, this time you need to know a foreign language well. 
Think about whether you want to be a translator or an interpreter.

Create a CV website. Include some of your texts (if possible) or testimonials. 

Promote the website, monitor the classifieds, and find clients in social networks. 
11. Design Side Hustle
We are talking about all kinds of designers here – graphic, animation, motion, web, UI/UX, fashion, interior, industrial, etc.
Think about what you are good at or what you are going to learn. 

Create a portfolio and launch a designer website. There are many good templates that will suit for this on

Weblium

.
12. Sport & Fitness Side Hustle Idea
You like sport, you work out, you have some tips to share – start a fitness side hustle so others can learn from your experiences and don't need to research everything. 
Experience in fitness or sports is a must here, at least personal experience. It would be great if you have proper qualifications and just perfect if you have an instructor's license.

Create plans for workouts, healthy eating tips, and all the related recommendations. 

Start a YouTube channel and an Instagram page to publish your content. 
Use this template for your trainer side hustle
All templates are available after login.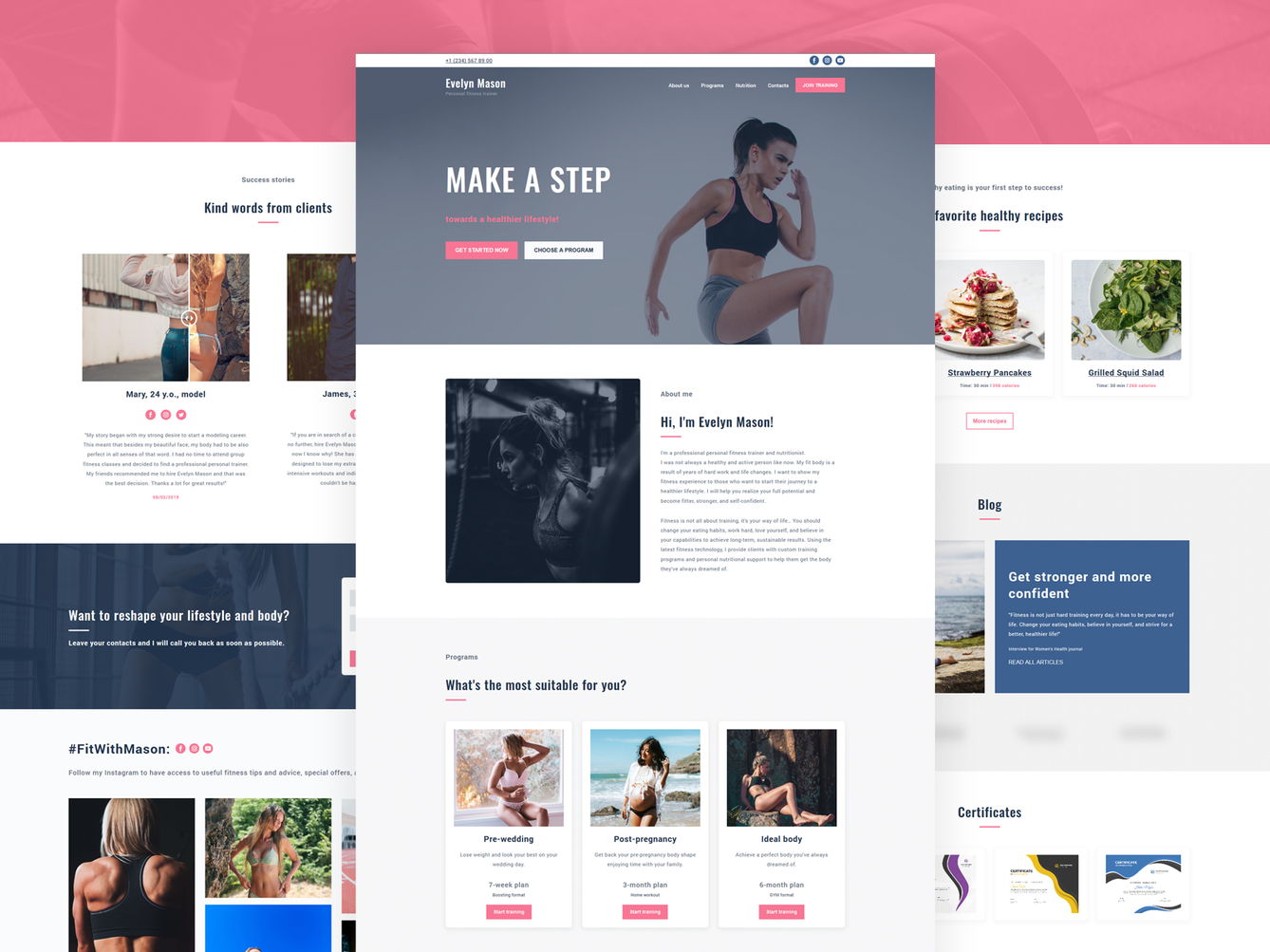 13. Consulting Side Hustle
There are as many types of consulting as design specializations. You can be legal, accounting, financial, marketing or any other consultant. 
Potential clients will require proof of your qualifications or previous cases. Obtain a proper license and show some cases to prove your background.

Launch a website to present all this information in a nice way (and for the effective promotion as well).
Related article: 10 Best Consulting Website Designs
14. Online Retail Side Hustle
Smart people don't like to overpay. Some still hunt for expensive things from brands, but the majority prefer comfort/convenience, design, and affordable prices. You this for your benefit and create a source of passive income.
Decide what to sell – new or used clothes, fragrance, makeup products, handmade accessories, goods from China/Japan/Korea. 

Prepare: find a supplier or make some accessories beforehand. 

Launch an e-commerce website. 
15. Travel Agent Side Hustle
Many people are traveling these days. Solo trips are becoming more popular than group tours. Meanwhile, some don't want to deal with the bookings, itineraries, and research (maybe even with paperwork if we speak about visas). 
Launch a tourism website, where you tell about your travel experiences and arrangements. 

Get ready for a lot of research and communication with clients. 

If you live in a city crowded with tourists, think about becoming a tour guide.
Travel agency template for your side hustle: view demo
16. Digital Agency Side Hustle
Exterior advertising is outdated. People spend too much time staring on the screens of their devices, and this is another proof that digital advertising, SMM, and SEO are in high demand. 
Launch a website to tell about your services, prices, expertise in the area, and in some cases.

You can also launch a fully-functioning web development agency using white label software. For this, go check out

http://agency.weblium.com/

.
17. Blog
A blog can cover any subject and theme – from lifestyle to narrow professional stuff, including the things mentioned on the list before. 
Choose a subject you are passionate about.

Start a blog

only if you are ready to talk about it a lot. Really a lot. 

Prepare high-quality content – something at least slightly different from the rest of the niche blogs. These should be well-written texts and high-quality visual content. 

Actively communicate with followers. Find partners and sponsors to promote and develop your blog. 
18. Side Hustle Idea For Introverts
If you don't want to interact with people a lot, choose an occupation that depends more on your skills than communication. It can be like freelance writing, translation, photo retouching, etc.
19. Side Hustle With No Money
You are probably looking for a way to earn some money on the side, and investing is not an option for you right now. Well, not every side hustle requires investments. Not all of them even need websites, though it is really helpful when it comes to promotion and growth. You can start copywriting, retouching, teaching/tutoring, consulting (if you already have a license) – actually, anything you are good at. 
20. Side Hustle For Moms
For moms, free time is a bigger concern than a start-up budget. Some of the most popular options are blogging, reselling, freelance translation/copywriting/web design, and tutoring. Think about what fits into your daily routine the best. Even though we are speaking about a side hustle, you should do the work thoroughly, meanwhile leaving enough time for babycare. 
How Much It Costs To Start A Side Hustle 
The cost of starting a side hustle always depends on what you choose to do. Some side jobs require funding, an outstanding (or at least any) portfolio, a proof of your expertise, and references. Other occupations require only your time. 
If you need a license and all the legal permits, start with investing in education and paperwork. The prices depend on the legislation in your area and a particular kind of permit you need. Be ready to start with some "free samples" – free photoshoots, free prototypes, unpaid test tasks, etc., but it should not last for long. If you plan to become a teacher or a tutor, you don't need money but proper knowledge and set of skills. 
Launching a website, as well as promotion in social media and contextual advertising, will be useful for all kinds of side hustles. This is how your offer reaches the target audiences and isn't lost among many others. 
Bottom Line
So how to make extra money on the side? You can walk dogs, become one of those well-paid virtual assistants, share your knowledge and experiences online, give your hobby a shot… You can choose any occupation you like. With a smart business plan and a well-designed website, you just don't have a chance to fail.
Start your side hustle right now! 🚀