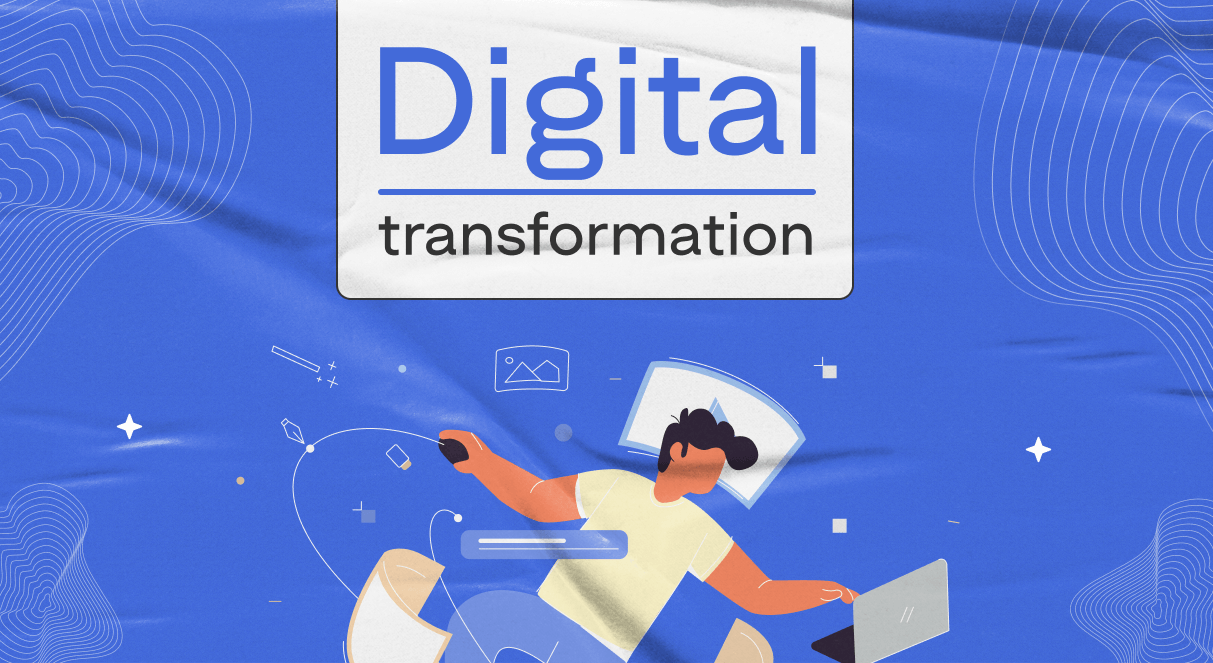 Main Digital Transformation Challenges in 2023
When deployed well, digital transformation (DT) powers up customer success and boosts revenue. However, anyone trying to embrace emerging technologies would tell you that it's a hell of a challenge.
According to the BCG research, 70% of all DT initiatives fail. No reason to panic, though. Whether you're only getting on track or have already been driving your online business for a while, this article will help you get prepared for the biggest barriers to digital transformation in order to survive and thrive in 2023 and beyond.
Let's face them now together and learn how to smash each of them successfully.
7 Key Digital Transformation Challenges and How to Tackle Them
Some roadblocks on your way to DT may be trickier than others, but once you get ready for them, you can discard your worries and apprehensions. Shall we then start identifying these obstacles and arming you with some tips?
1. Growing need for faster changes
With an ever-increasing pace of change in technology, there's a necessity to get digitally transformed faster. It tops the list of the greatest challenges in digital transformation.
80% of organizations plan to accelerate their transformations on the web. However, 24% of corporate IT leaders admit they're not yet ready for the growing IT needs and are only starting their transformational journeys. Nearly all of them (95%) find it essential to speed up their transition to the cloud.
Indeed, DT has brought up such buzzy terms as cloud and edge computing, Internet of Things (IoT), artificial intelligence (AI), and more. That's when you should go beyond the traditional and follow some disruptive technology trends. For example, change your digital landscape with an AI-powered website and leave your competitors behind.
2. Feeble digital transformation strategy
Unfortunately, a good DT strategy is an exception, not a rule.
So far, only 38% of enterprises have adopted at least some strategic plans for transforming their businesses digitally.
You should develop an all-embracing strategy that will give your company some clarity and guidance. Work out a plan to approach different aspects that influence DT directly.
Just to name a few:
Search engine optimization (SEO)
You might need to redesign SEO to make sure you aren't lagging behind. Give due importance to local SEO as well.
Online lead generation
Why not create a lead generation website specifically dedicated to capturing online leads?
Social media marketing (SMM)
Social networks transform businesses from the inside out and drive online marketing. Peer into some social media marketing predictions for 2023 to decide what SMM tactics you should start implementing already right now.
3. Limited funding
Wouldn't it be great to have an infinite pool of money?
You can dream on, but eventually, you face a reality: DT may be immensely expensive. For example, in 2018, the average digital transformation budget of mid-sized and large US companies ranged from $11 million to $13.6 million.
Of course, depending on the type of entrepreneurship you engage in, your spending on digital initiatives will vary. If you run a small business, you don't need bags of money to go digital.
"You can consider cost optimization practices for digital transformation," suggests Carter Seuthe, Author at Credit Summit. "Look for technology partners, outsource digital tasks to professionals, or try repricing programs.
Importantly, you may also look for alternative sources of funding: investors, grants, state and regional funding plans to digitize businesses."
Carter Seuthe provides examples of such programs worldwide:
Canada Digital Adoption Program (Canada)

Digital Europe Programme (EU)

Horizon 2020 (EU)

CARES Act funding (US)

Synchrony Pillars Project Grants (US)

The Digital Economy Initiative for Africa (Africa)
4. Shift from single channel to multichannel and then to omnichannel services
Before moving any further, let's recap the differences between the three:
You have only one sales channel, for example, a restaurant.
Apart from a physical place, you create a restaurant website. Plus, you start accepting phone orders. Now, you have three channels, but they operate independently and aren't linked to each other.
You enable a seamless coordination between physical and digital communication channels.
At this rate, a customer has a consistent experience when ordering from your physical location, by a call, on the website, with a QR code, application, or an interactive kiosk. Besides, it shouldn't be difficult to switch between them, so that an individual has an uninterrupted customer journey across devices for table booking, curbside pickup, dining-in, delivery, takeout, etc.
Consumers want to get an omnichannel service right here and right now, but only 6% of retailers are omnichannel-ready. 45% of them say they fail to make fast advancements in providing omnichannel experiences.
Some companies do succeed in omnichannel marketing. Alibaba, for example, started leveraging QR codes in retail stores in 2014 already. Alibaba's Hema app allows in-store shoppers to scan products with a QR code and use it for direct payments.
Such hotels as Four Seasons, NH Hotel Group, and Atlantis Dubai offer virtual tours with 360° video experience. Some have gone even beyond that. Aside from a virtual tour, Park Plaza Hotel in London offers a live view of Big Ben from their website, swimming pool time reservation via a mobile app, and other digital services.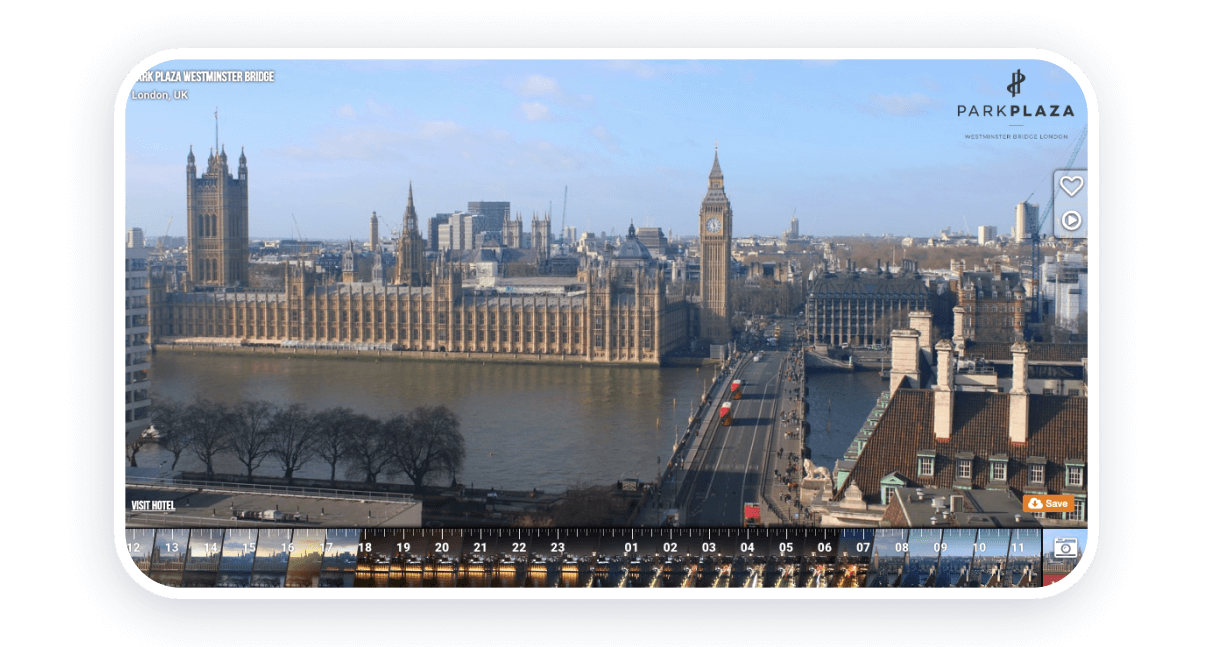 How do you seamlessly mix shopping experiences via different channels?
"Omnichannel CRM software can become a lifebuoy for your business," notes Stephan Baldwin, Founder of Assisted Living.
"We decided to give it a try and weren't disappointed. In contrast to a traditional CRM, it unites our channels under one roof and engages our clients in real-time via a website's contact page, phone, email, and social media platforms.
You can achieve an omnichannel customer experience by using one of the following tools: Zoho CRM, NetSuite, Pipedrive, Omnisend, Desk360 CRM, Salesmate, and the like," Stephan says.
5. Tech skills gap
A digital skills gap is widening, as technologies are advancing at a faster rate than employees can keep up with. 76% of IT leaders report critical skills gaps on their teams, which is a 145% increase since 2016.
For bridging the tech skills gap, Greg Heilers, Co-Founder of Jolly SEO, suggests the following:
"As a business owner or manager, you should encourage your workers to participate in IT training. These can be upskilling workshops, certifications, coaching/mentorship programs, gamified training, or scenario-based training sessions.
In order to motivate them better, recognize employees' achievements and reward those who have completed their courses."
Greg Heilers shares a list of must-have technical skills for employees:
Emailing

Video conferencing

Productivity software

Online customer service

and CRM system proficiency

Search engines and social media management

IT security
You'll definitely want your workers to get trained in IT security after discovering the next challenge in digital transformation.
6. Cybersecurity threats
As many as 82% of businesses experienced at least one data breach during digital transformations. Not to mention that the number of cyberattacks in 2022 increased by 42% compared to 2021.
There are so many IT security threats out there: malware, password theft, SQL injection, social engineering or DDoS attacks, and this list could go on and on.
"A business leader must be prepared for cyber dangers in order to avoid reputational damage, financial or data loss, and legal consequences of data privacy breaches. Data breach claims by customers and regulatory fines, penalties, or even jail time for non-compliance with GDPR are the most common ones," forewarns Mark Pierce, CEO of Cloud Peak Law Group.
"In order to protect your website from cyber threats, you should perform habitual site vulnerability scanning, do regular website updates, create data backups, install security plugins, enhance customer authentication and online payment systems, and receive SSL certification," Mark recommends.
As for the latter, follow this guide on how to set up an SSL certificate and escape cybersecurity risks.
Besides, security seals are among the most influential trust factors on the website. They are markers for customers that their data is protected.
7. Digital rebranding
As we're moving into an extremely high-tech age, logos, slogans, and website designs get outdated. That's why digital rebrands are becoming commonplace.
E.g., in 2021, Facebook rebranded to Meta anticipating the advent of the Metaverse. Mashreq Bank, one of the largest financial institutions in the UAE, revealed a new brand identity in 2022 as a part of efforts to go digital-first and keep up with the evolution of digital finance.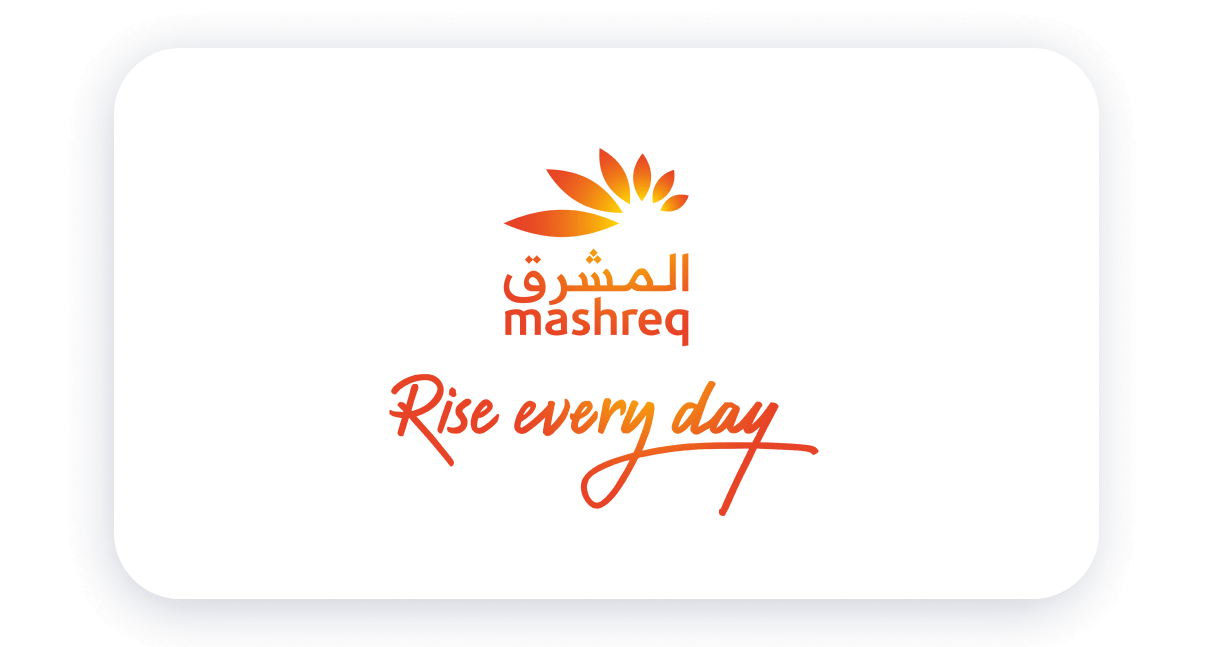 75% of US companies are planning to undergo a rebrand within the next five years.
You might be thinking: what's a big deal about rebranding? How can it be difficult – you simply change a slogan or design, right?
Not quite, actually.
It requires so many considerations before you change your aesthetic. Here's what you should do to rebrand a business successfully:
Define your motivation and purpose for rebranding

Research the market and do competitor analysis

Reconsider your unique selling proposition

Build a rebranding strategy

Notify your existing customers about the upcoming changes
If not yet ready for a total rebrand, you may start with a minimal website redesign. Scroll through the modern web design trends and read how Anthony Martin, Founder and CEO of Choice Mutual, and his team follow the latest tendencies in UX design:
"We started refreshing our website design with a video to immerse visitors the second they land on the homepage.
Aiming at ability awareness, we also added an accessibility profile widget to cater to the needs of people with health conditions and disabilities. If a person chooses a Seizure Safe profile, for example, a video stops and the colors get changed to eliminate seizures that may be provoked by a fleshing/blinking animation or risky color combinations."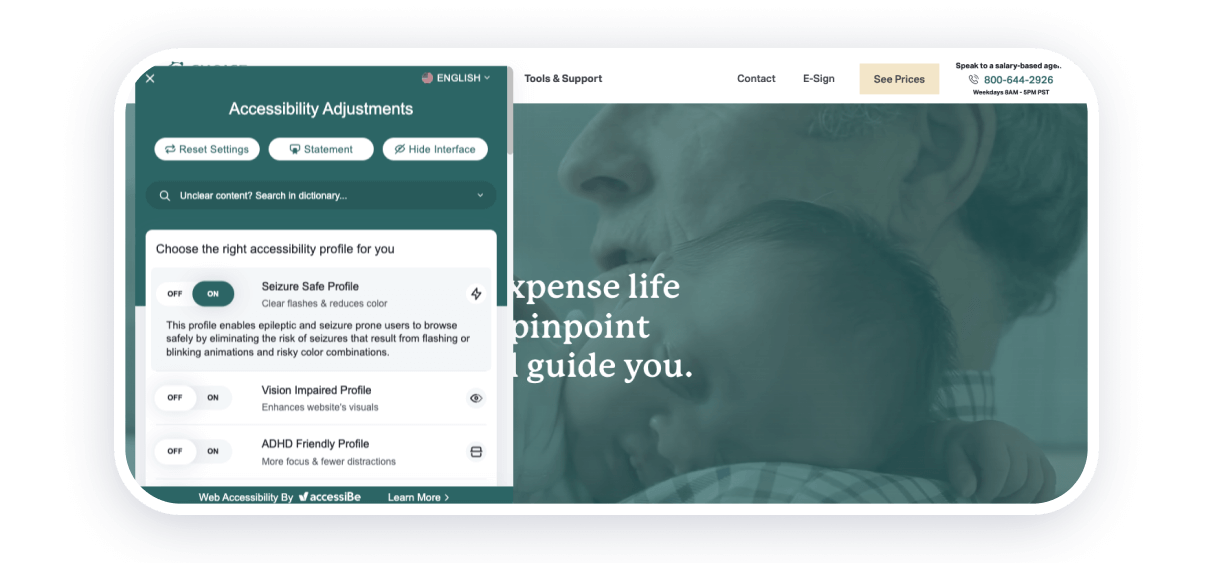 Removing Obstacles to Digital Transformation
Whether we want it or not, digital changes always present challenges.
Facing them head-on will allow you to explore inroads toward digitizing your business processes quicker and more efficiently.
Take a risk-free path to digital transformation with Weblium. Try a customizable business website template or an online store builder and let Weblium help you create an ecosystem of unique tools and services to meet your IT needs.